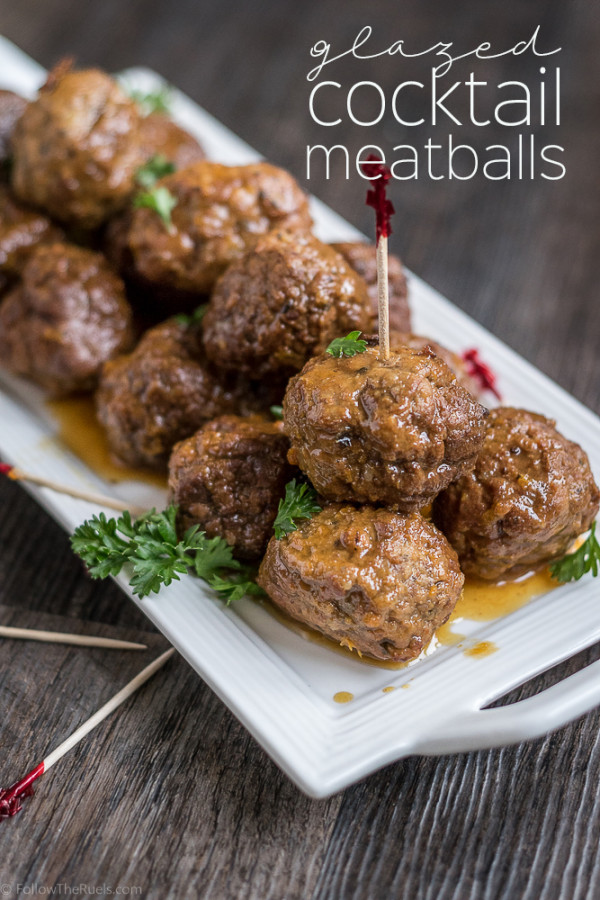 I am sure you have those dishes that are infamous within your family. The item that is requested at every family gathering, party, and holiday. My stepmom has a lot of those, but these cocktail meatballs may be her most requested. No matter the occasion, my cousins beg her to make her meatball recipe.
I made these cocktail meatballs for our Super Bowl party (3 weeks ago) and I am just now posting the recipe because I have been in mourning. You guys wouldn't believe the collective depression the city of Charlotte was in the day after the Super Bowl. I work in an office that generally is buzzing by 8:00am. I arrived at 8:30 to an almost empty office. Once people did show up, they barely spoke to on another. It was just so sad. Even as a bandwagon fan I was very disappointed. Mainly because I was looking forward to watching the Super Bowl parade from my office.
Maybe next year.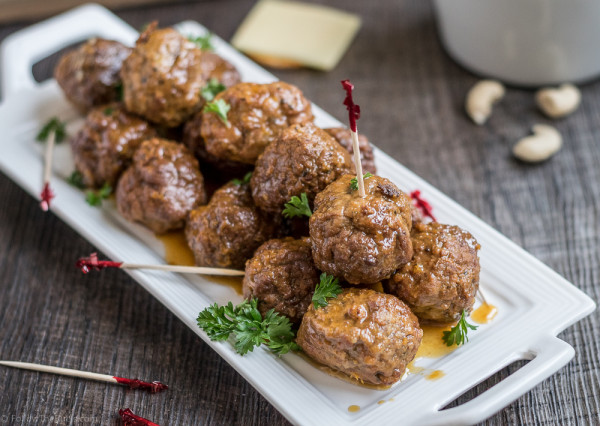 Anyways, back to these meatballs…
The best thing about this recipe might be how simple it is. It requires frozen meatballs (super easy) and a bunch of ingredients that you may think don't go together. You probably have most of them in your pantry of fridge at this very moment!
The ingredient list may sound like a hodge podge or random things that you would never mix together. But magically, the flavors just work. I can't explain it. But trust me.
The star of the show is the frozen Italian meatballs. Then the glaze is primarily apricot preserves that is seasoned with a variety of spices from herbs de Provence (fancy!) to dijon mustard. Kinda crazy, right? Would you ever pair Italian meatballs with apricot and dijon mustard? I wouldn't.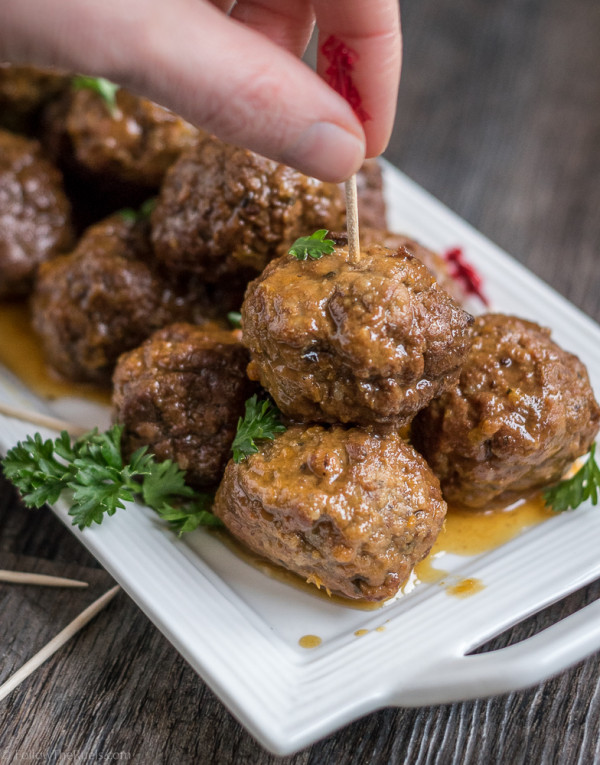 But man are these good. Somehow you can't even taste the individual parts of the recipe. Sure you get the sweetness of the preserves and of course you can taste the meat, but the rest of the seasonings just come together in prefect harmony like ginger was always supposed to go with Italian meatballs.
The worst part about these is how quickly they will go. My cousins INHALE them. They pile their plates with as many meatballs as it can fit. So make sure you make enough. The good news is that doubling the recipe requires very little extra work on your part. I recommend making one batch for 8 to 16 people, and 2 batches for any more than 16 people, especially if they have hearty appetites.
I hope you enjoy these as much as my family does!
[amd-yrecipe-recipe:1]