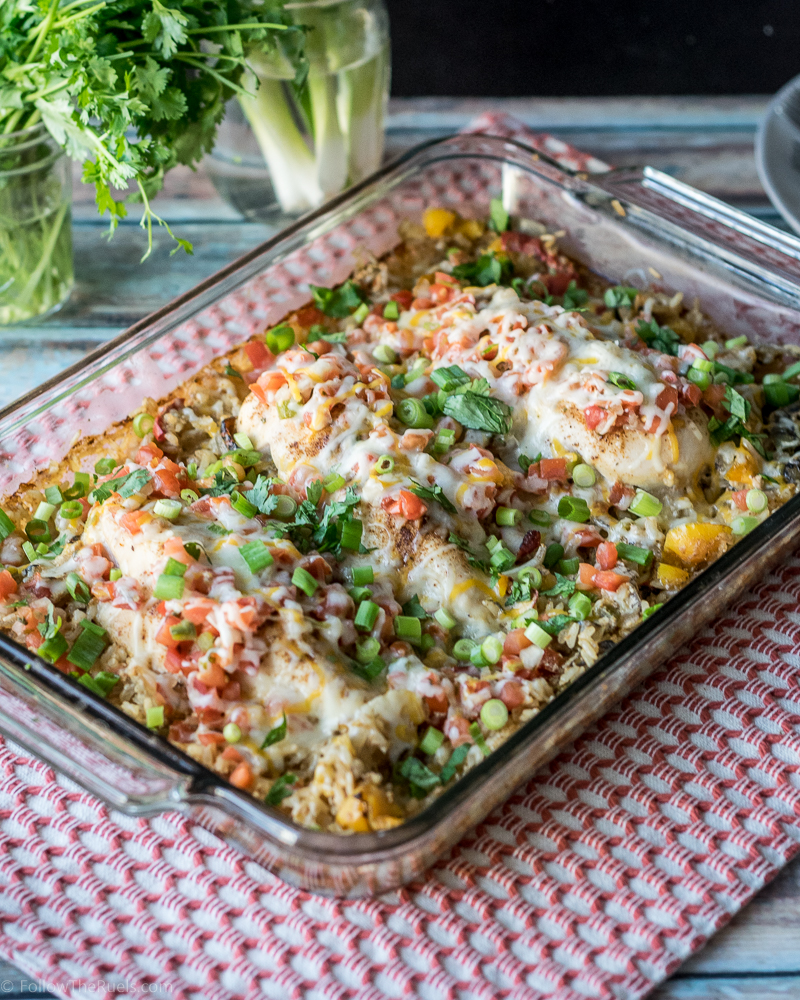 Despite my love of cooking, there are just those days where my motivation and inspiration in the kitchen are really lacking. This typically occurs on Wednesday or Thursday when the stress of the work week have just worn me out. On those days, I have to fight the urge to run out and buy dinner (usually something pretty unhealthy) and force myself to make something, even if it's just baked chicken and vegetables.
This Southwestern chicken and rice casserole was born out of one of those situations. I didn't want to cook. And I really didn't want to do dishes. I decided instead to make a quick and easy chicken rice casserole that only required one dish.
In the bottom of a casserole dish, I mixed together rice, chicken stock, sour cream, peppers, onions, and pico de gallo. I topped that off with some chicken breasts seasoned with taco seasoning. I then baked the whole thing in the oven while I snuck in a quick workout.
Don't you love meals that allow you to multi task!? I sure do!
After the chicken was cooked through, I topped the chicken with some extra pico de gallo and cheese, the popped it back in the oven to get the cheese all melted and delicious.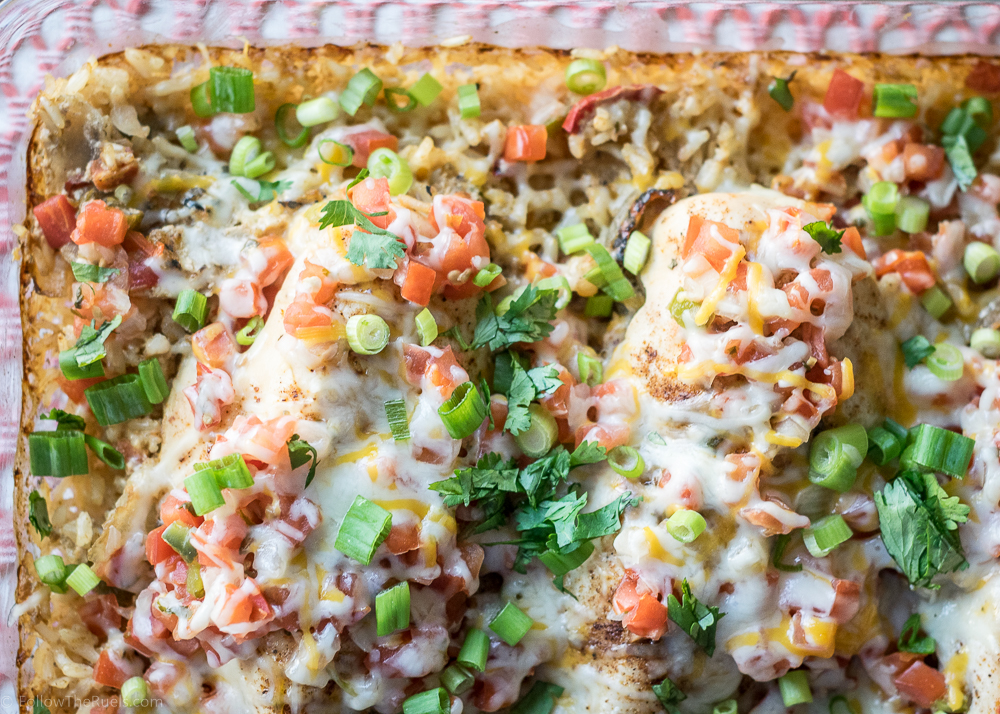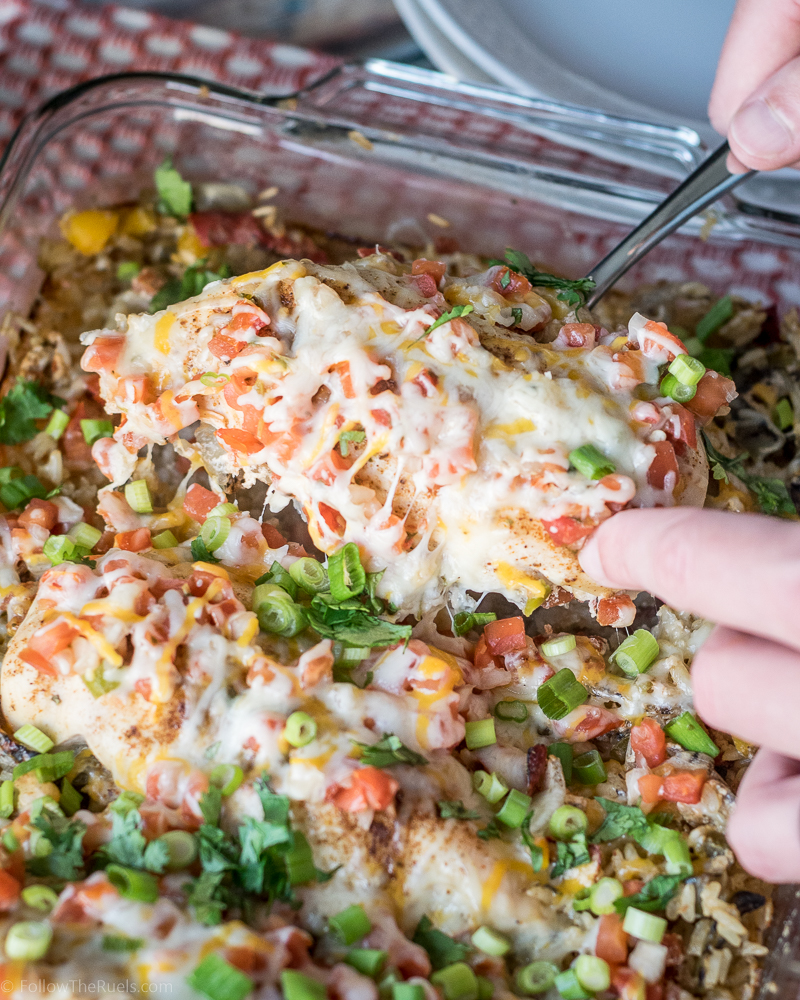 All that was left after that was to serve it up. My husband and I each served ourselves one chicken breast. But along with the rice, I was full after only eating half a breast. If you want to make this for a larger group, I would recommend cutting each breast in half.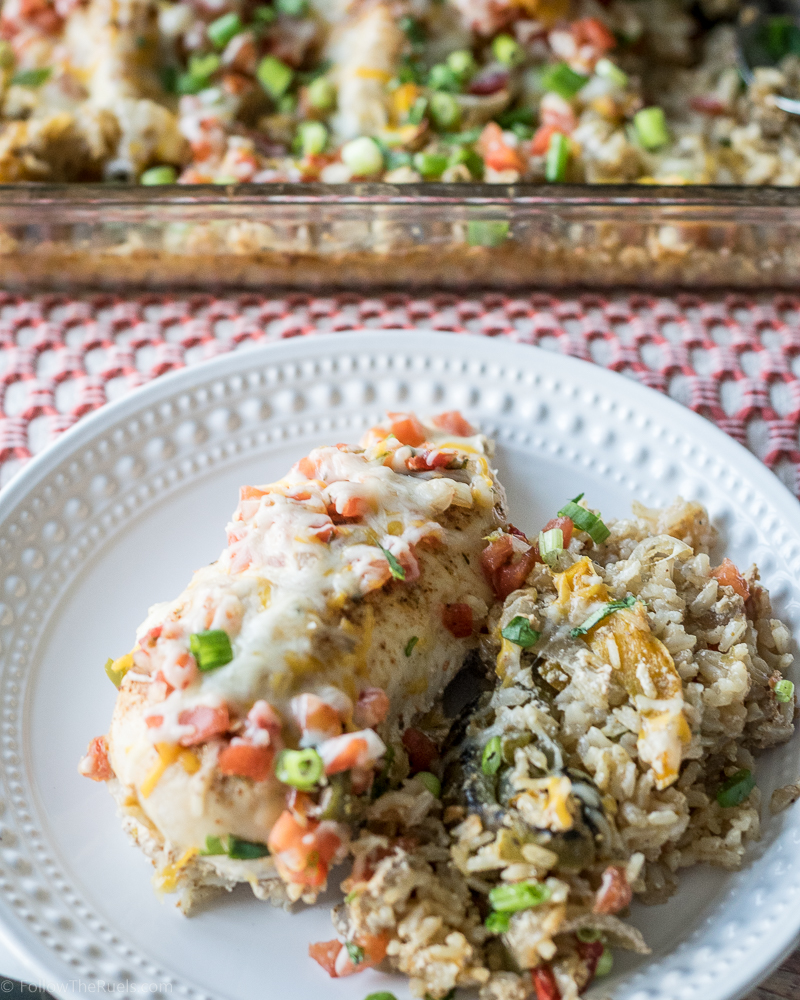 I have officially added this recipe to our list of easy weeknight favorites. It's one of those recipes that is easy enough to convince me I don't need to go out to the nearest restaurant, where I will probably make some bad decisions.
[amd-yrecipe-recipe:72]