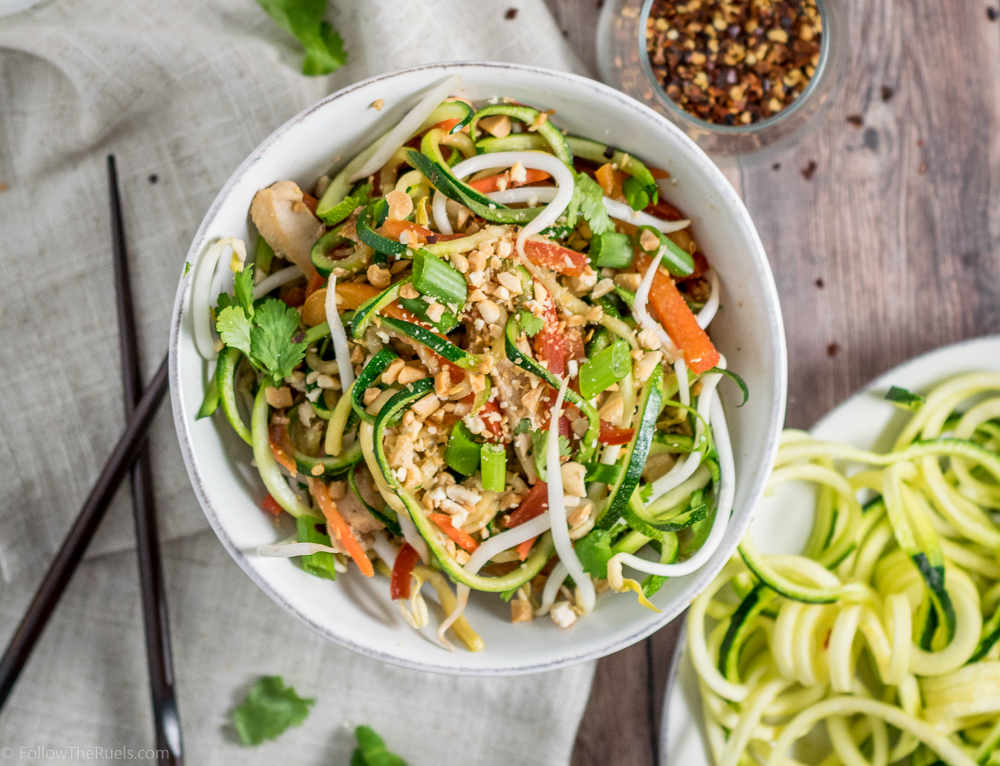 My husband and I are lucky enough to live within waking distance of some pretty great restaurants. We have everything from good old Southern fried chicken to a raw-vegan restaurant. While my husband refuses to go to the raw-vegan restaurant, it is definitely one of my faves when my body is just craving something healthy. It was there that I was first introduced to the zucchini noddle (zoodle) pad thai. Even without the meat and the noddles, it was amazing and I have been itching to try something like it at home!
But in order to make thing something that my husband would eat, I had to add some meat and lightly cook the veggies. While he's pretty good at trying everything I make, I think he draws the line at a bowl of uncooked vegetables.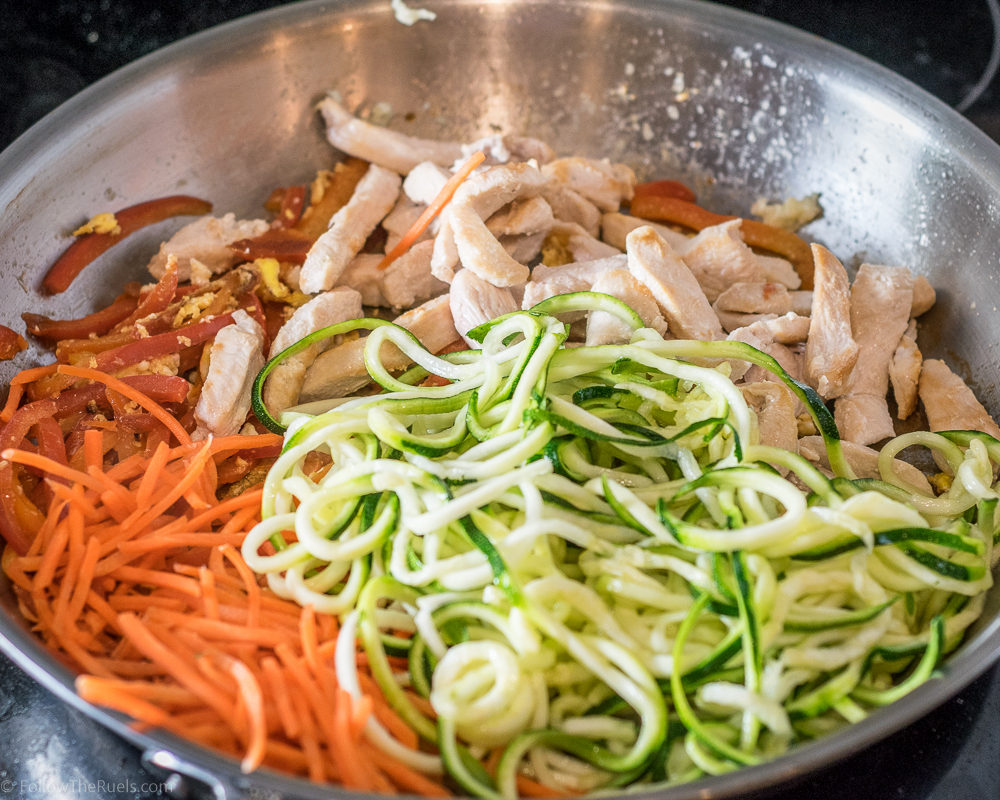 I started by sauteing thin slices of chicken breast in a bit of sesame oil until the were browned and completely cooked through. I created some space on the pan and cracked in one egg, scrambling it and letting it cook through. Then I added in the shredded carrots (pre-shredded from the store), julienned red bell pepper, and my zoodles and gave them a good toss in the remaining oil and chicken. After about a minute, I poured over a very simple (and light!) pad thai sauce.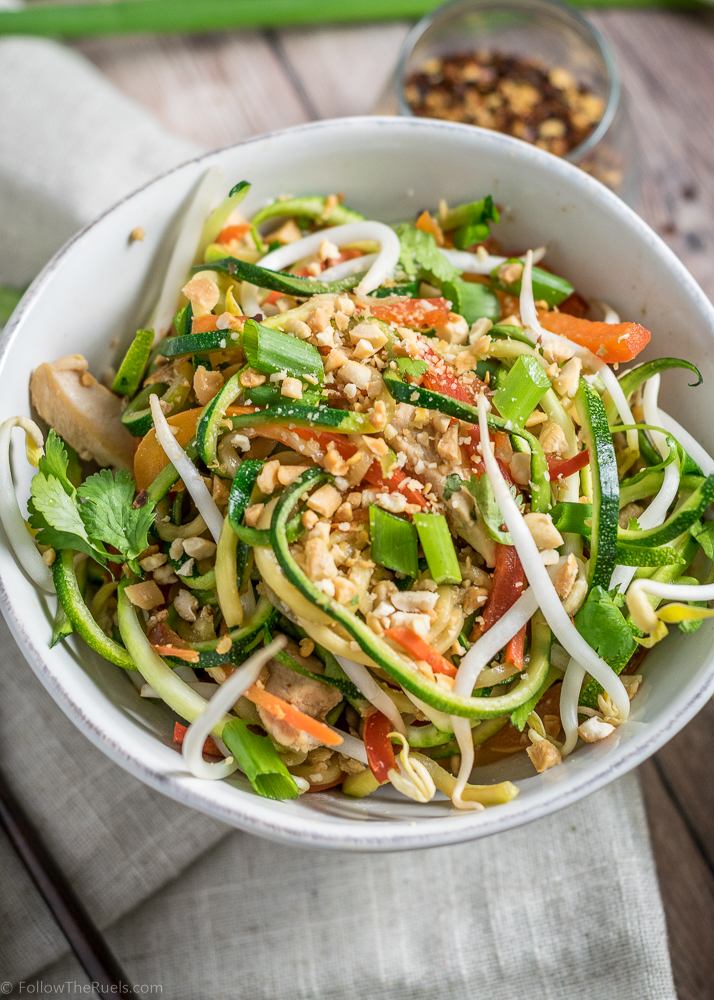 It only took about another 5 minutes for the sauce to thicken and caramelize around the strands of zucchini noodle, and for the veggies to get nice and tender.
After that, I just plated it up with some crushed peanuts, sprouts, and cilantro! Now I had my very own zoodle pad thai!
It was so delicious, but not overly heavy like a traditional pad thai can be with it's thick peanut butter sauce. It was the perfect light dinner that I bet even my husband would enjoy!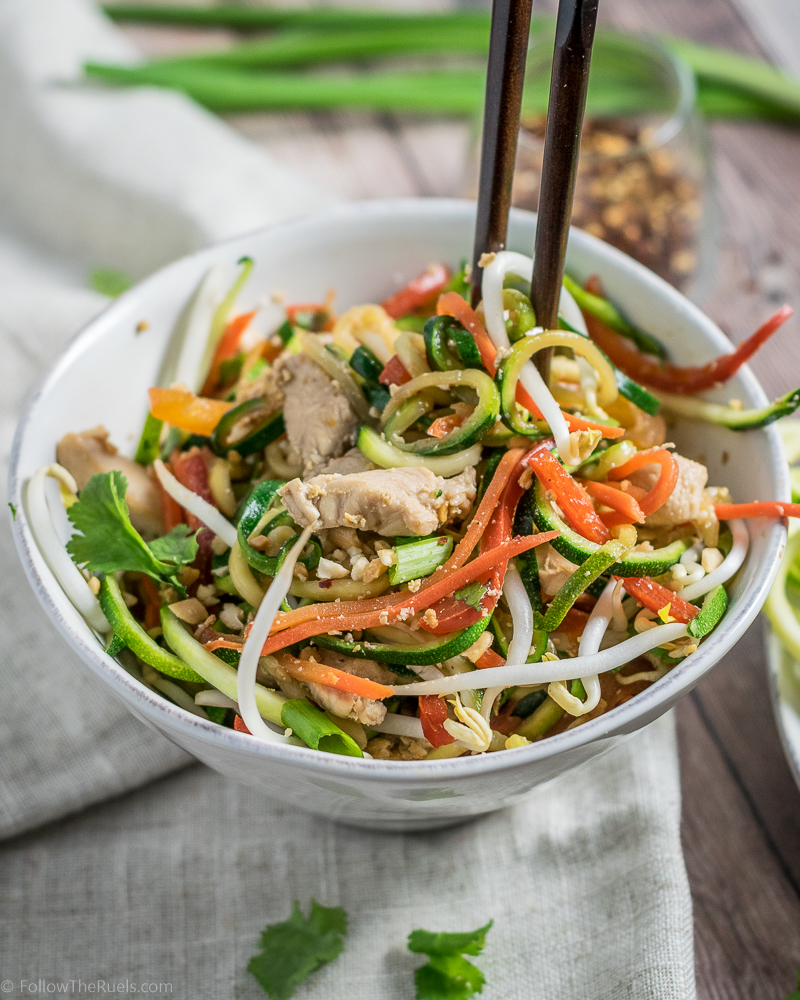 [amd-yrecipe-recipe:122]