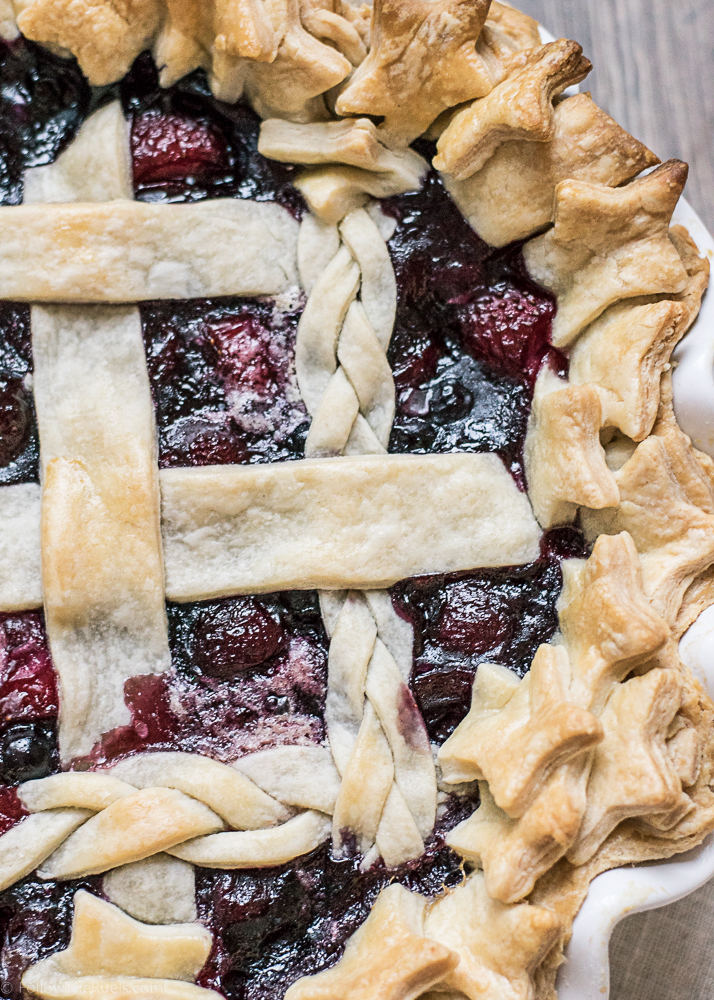 A pie can only be as good as it's filling, right? I'd argue that it's only as good as it's crust. Okay, maybe the combination of the two.
As a pie crust lover (as a kid I would ONLY eat the crust, not the filling), I'm not above turning my nose up at a pie that has a soggy, rubbery crust (call me a pie snob). A great pie not only has a delicious filling, but MUST be surrounded by a flakey, buttery crust.
Trouble is that getting that perfect pie crust at home isn't always so easy. It can be a pain in the butt to cut the butter into the flour and make sure you get the right consistency. That's why frozen pie crust exists!
But frozen pie crust is not the answer. I have found the secret to delicious, flakey, buttery pie crust that you can make at home while barely lifting a finger: the food processor!
You may be thinking that a food processor is just a cop out or its cheating, or that it just can't produce a good pie crust. I'm hear to tell you that you are wrong and that it can make an excellent pie crust, with one simple tip.
The key to any pie crust is cold butter. I cubed mine up and set it in the freezer for about 10 minutes. Once it was hardendd I added about 3/4 of the butter to the food processor. I kept the rest off to the side to add in later.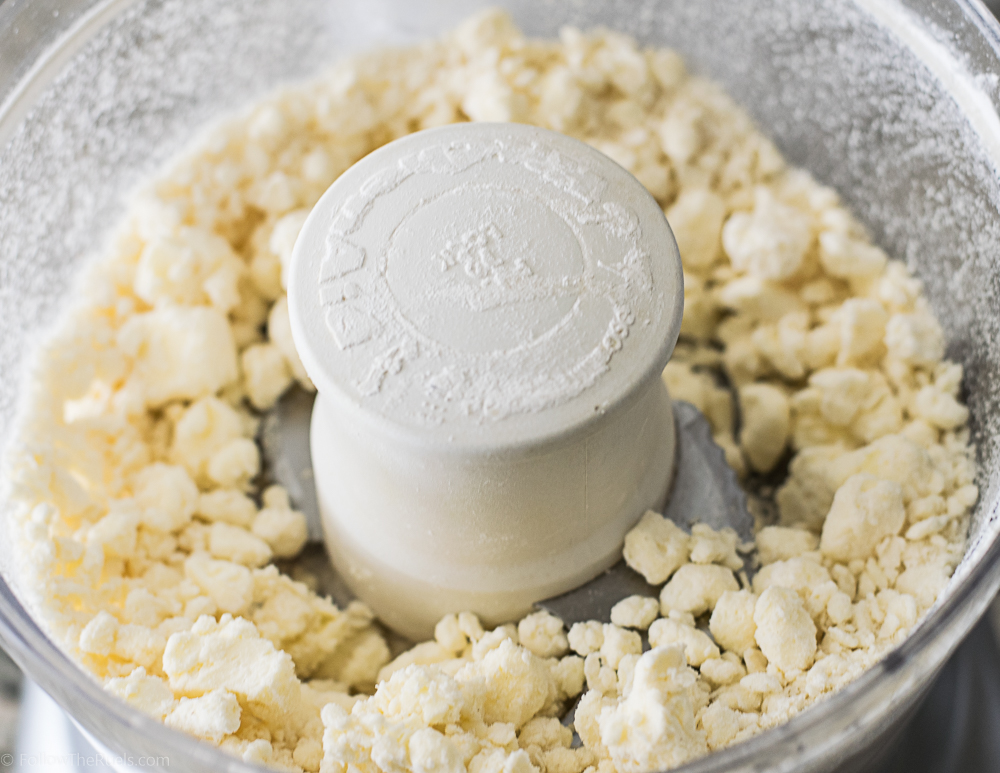 Then I processed the butter with just a bit of flour to chop it into smaller pieces.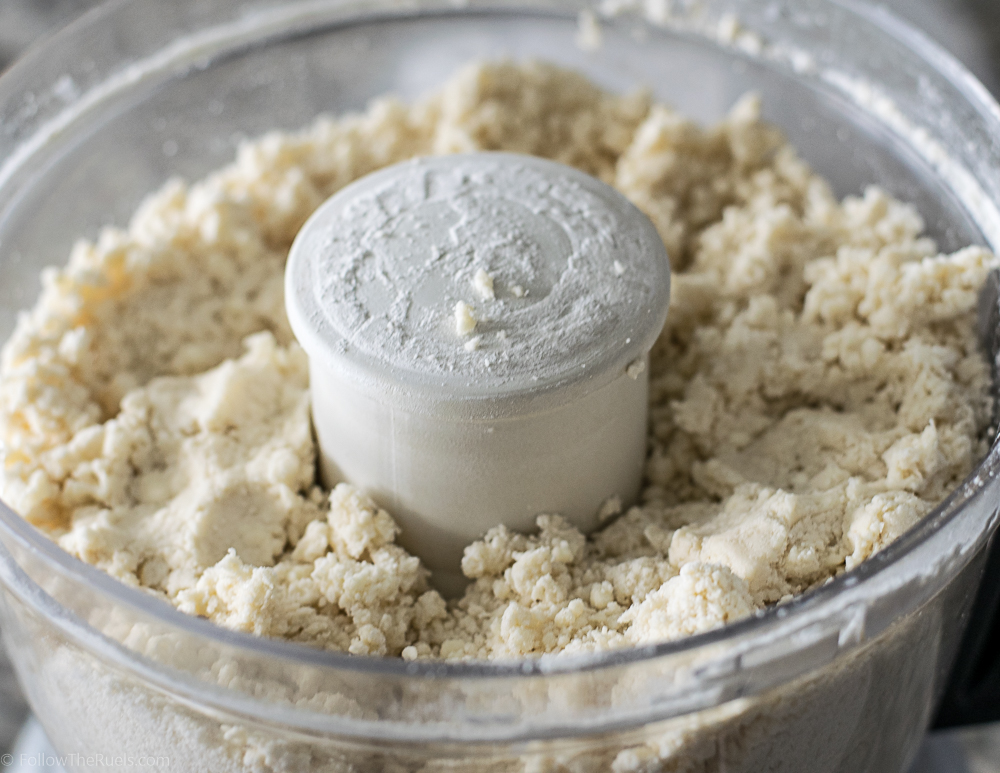 Finally, I added the rest of the flour and pulsed it in the food processor until it resembled a coarse sand. At this point I added in the reserved butter (so I could have some bigger chunks of butter in there), and turned the processor to low speed while I drizzled in the water.
I knew the dough was ready when it started coming together but still looked a bit dry.
After letting the dough chill for a while, I rolled it out into a relatively thin sheet. I kept a portion of the dough off to the side to decorate with later.
To transfer the dough to the pie dish, I likr to fold the dough in half twice then place the center corner in the center of the pie dish. Then all I do is unfold it, form it to the pan, and trim the edges.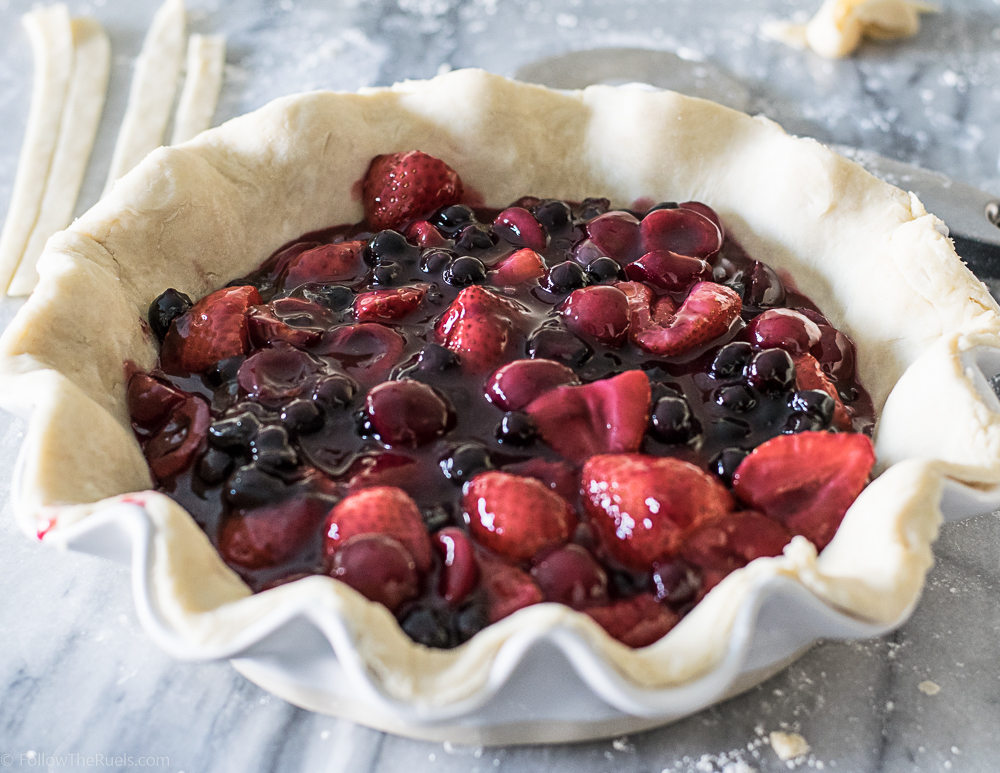 From here, you can fill it with any filling you like. I filled mine with a berry filling that I was testing out (verdict: tastes delish, but method needs some tweaking). You can see that the filling is pretty wet and you may be worried I'll end up with a soggy bottom (any British Baking Show fans out there?). Well, never fear! This pie crust can stand up to some pretty soggy filings!
I also tried out some fun decorative lattice work. I braided a couple strips and layered then with some plain strips of dough. The I cut out tye extra dough with a small star cutter and placed then aroubd the outside. After a generous egg wash, the pie is ready for the oven!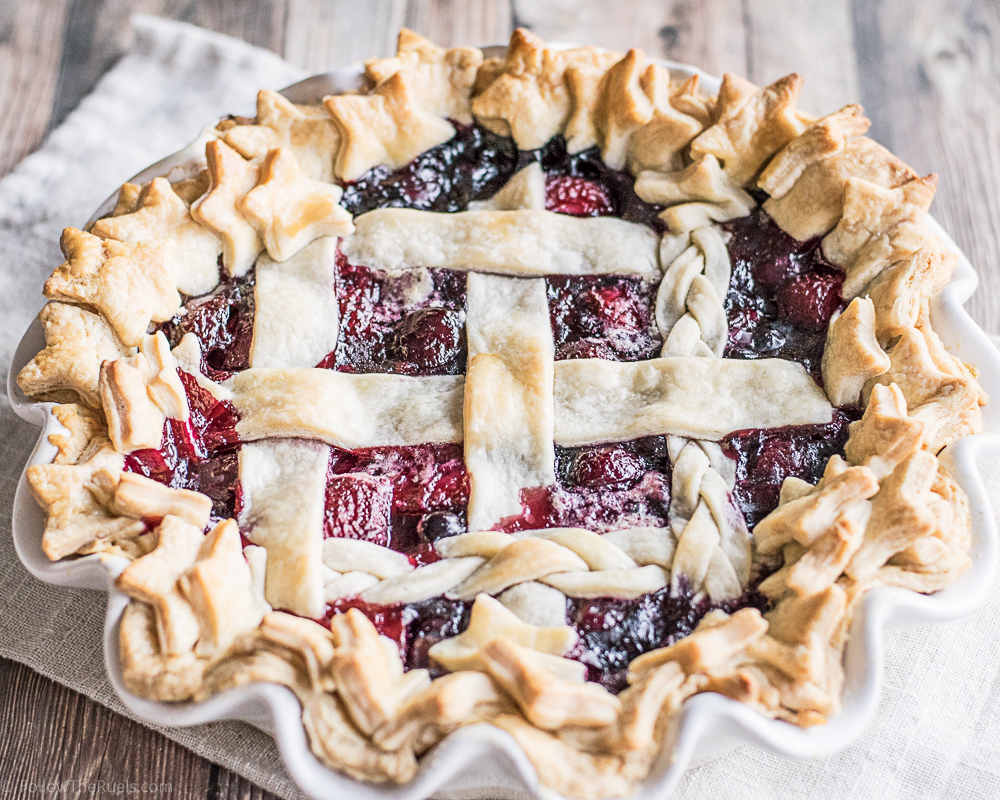 I couldn't wait to dig into this pie!! I did my best to let it cool so the filling wouldn't topple out every where. And iy was worth it! A delicious filling surrounded by a crispy, buttery, and flakey crust.
The pie crust lover in me loved this pie, especially the crust. The best bites were the ones right at the end when it's 97% crust and 3% pie filling.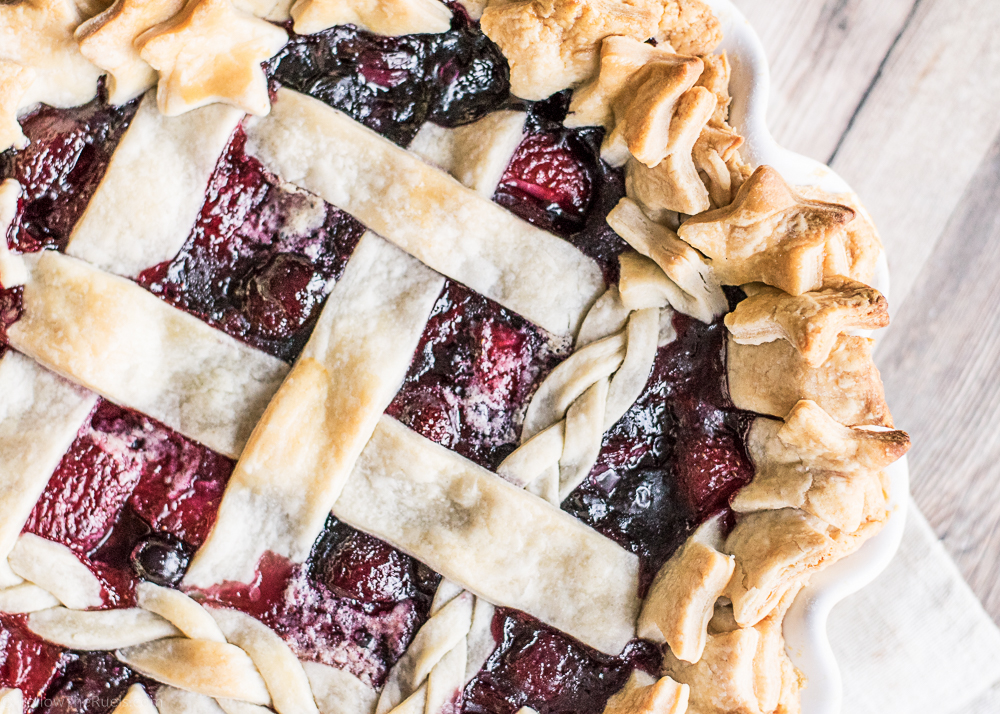 I encourage you to try your hand at making your own pie dough at home! I promise, if you let your food procesor do the work for you, its almost as easy as buying the stuff from the store!
[yumprint-recipe id='110′]