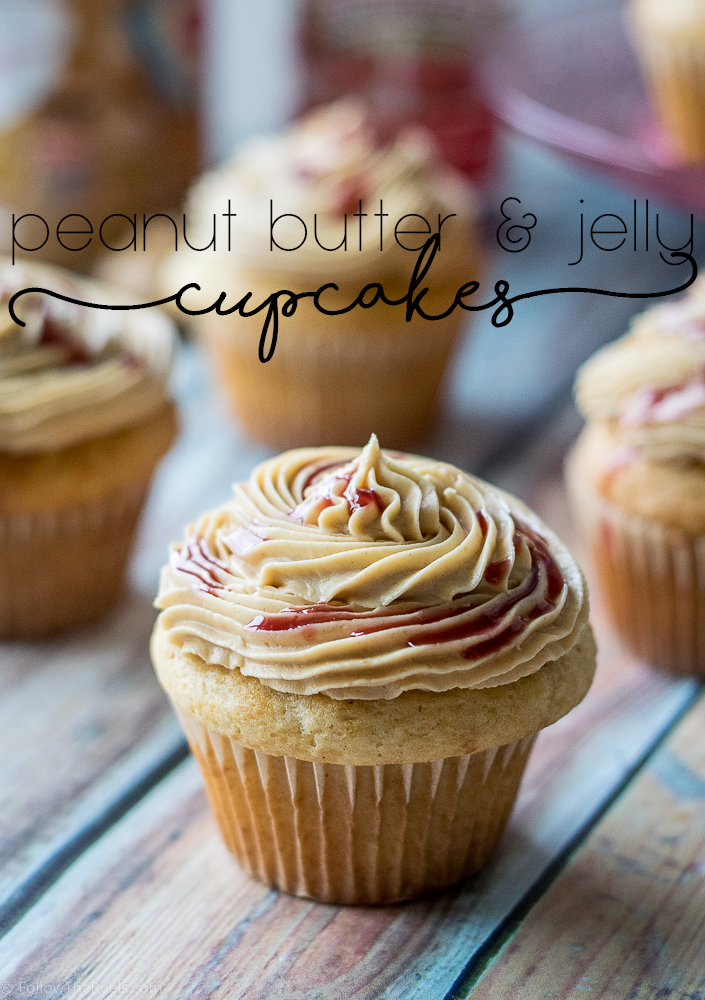 Quick question: If you could only eat one food/meal for the rest of your life, what would it be?
Without hesitation I can tell you that mine would be a peanut butter and jelly sandwich. Specifically creamy peanut butter and raspberry jelly on white bread (although I will accept wheat bread) and maybe a few potato chips thrown in there for some crunch. If you haven't tried potato chips in your pb&j, you should rectify that immediately. It's amazing.
As you can see my love of peanut butter and jelly runs deep. So when I was trying to think of something fun (and different) to bake for a work bake sale, I immediately thought of making peanut butter and jelly cupcakes.
For the cupcakes, I started with a vanilla boxed cake mix and added some peanut butter powder so that the cupcakes had a little bit of a hint of peanut butter.
Then for the jelly in this peanut butter and jelly, I piped some raspberry jelly into the center of the cupcake. I just used a sharp star pipping tip to punch through the top of the cupcake (but they also make piping tips just for this occasion). I will say, it was a little hard to tell how much jelly was getting piped in, so I watched the level of the jelly in the bag to make sure there was a healthy jelly filling.
The last step, and the literal icing on the cake, is the peanut butter frosting. This stuff is amazing and basically tasted like the center of a peanut butter cup. How could that be bad, especially when it's combined with a delicious jelly filled cupcake?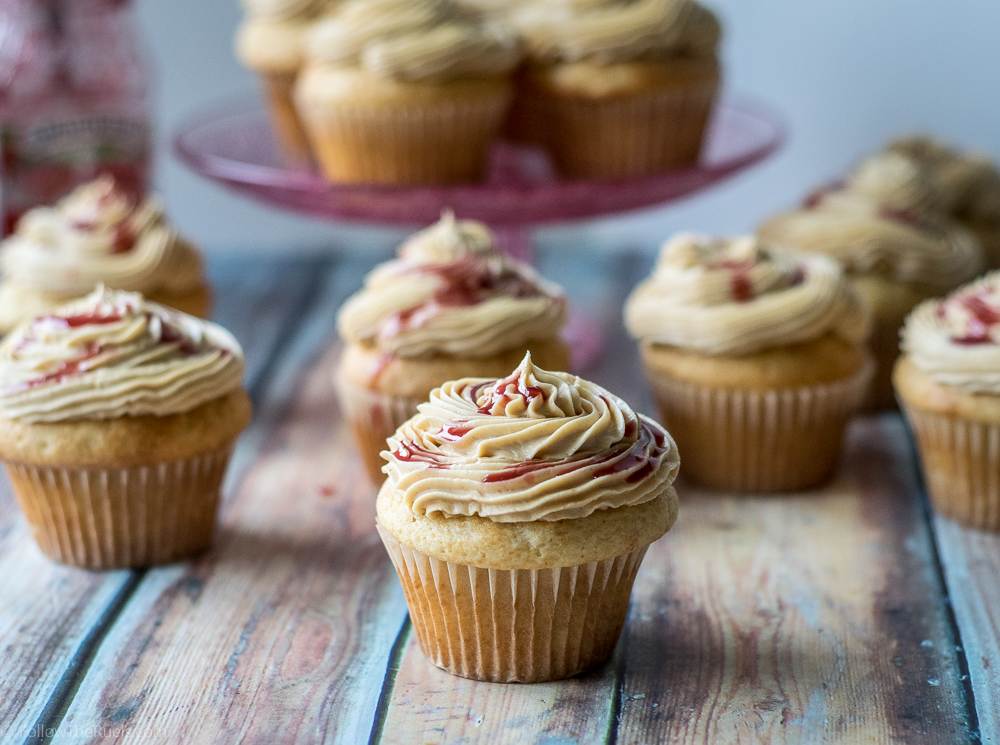 So when I originally made these cupcake for the bake sale I didn't actually eat them. I was doing the Whole 30 then so I made my husband taste test everything and make sure they were okay. I took them into work not really knowing if they were any good. The feedback was immediate. Within a couple hours I had multiple emails requesting the recipe. Clearly they were a hit so I knew I had to make them again once I was off the Whole 30.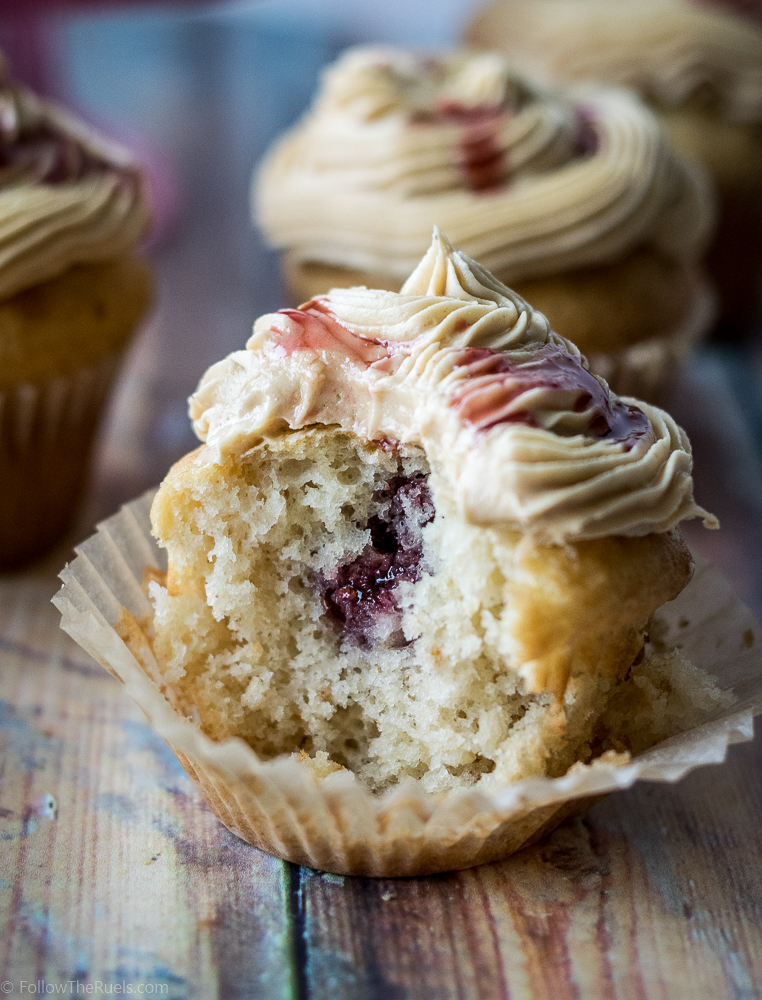 Even though each individual piece of these cupcakes is nothing special (except for that icing – I could eat it slathered on some cardboard), the whole cupcake together literally tastes like childhood. If I close my eyes I can picture 9 year old Lindsey eating a pb&j at the lunch tables at school.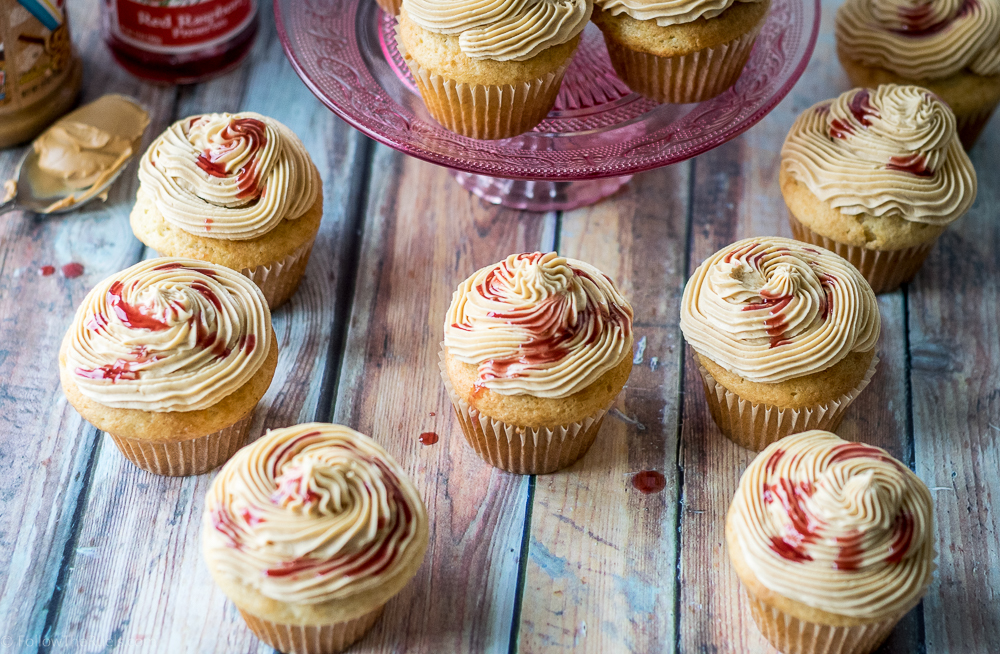 [amd-yrecipe-recipe:42]