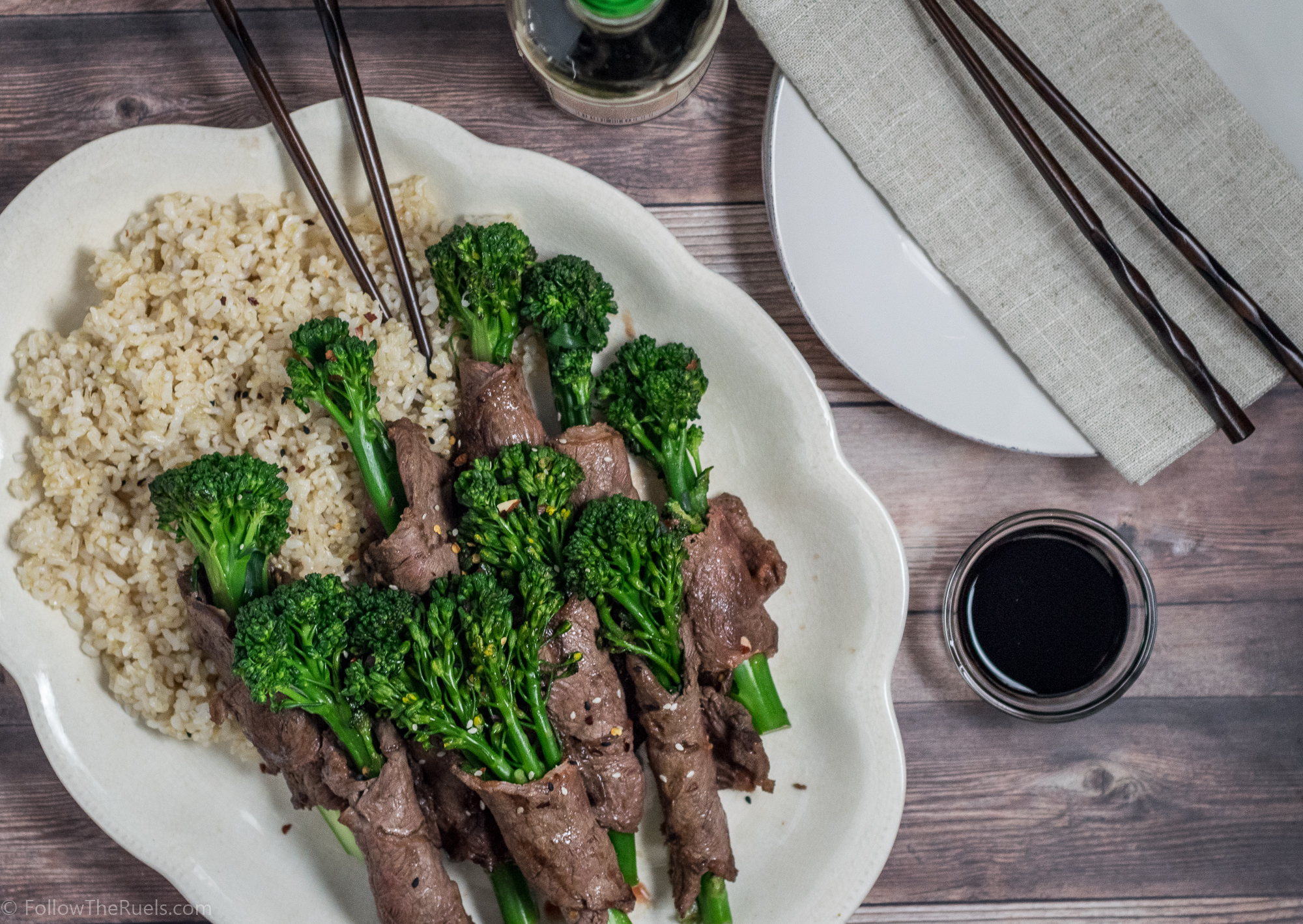 What is your favorite Chinese take-out dish? Mine? It's got to be beef and broccoli. Yummy beef drowning in an even yummier sauce (I would like to remain blissfully ignorant about what's actually in that sauce, thanks)? The best part about it is that I can pretend it's healthy since it contains broccoli.
I love making beef and broccoli at home. And after making my chicken fajita rolls ups, I immediately knew that recipe would be a good candidate to be "roll-up-ified"….you know what I mean.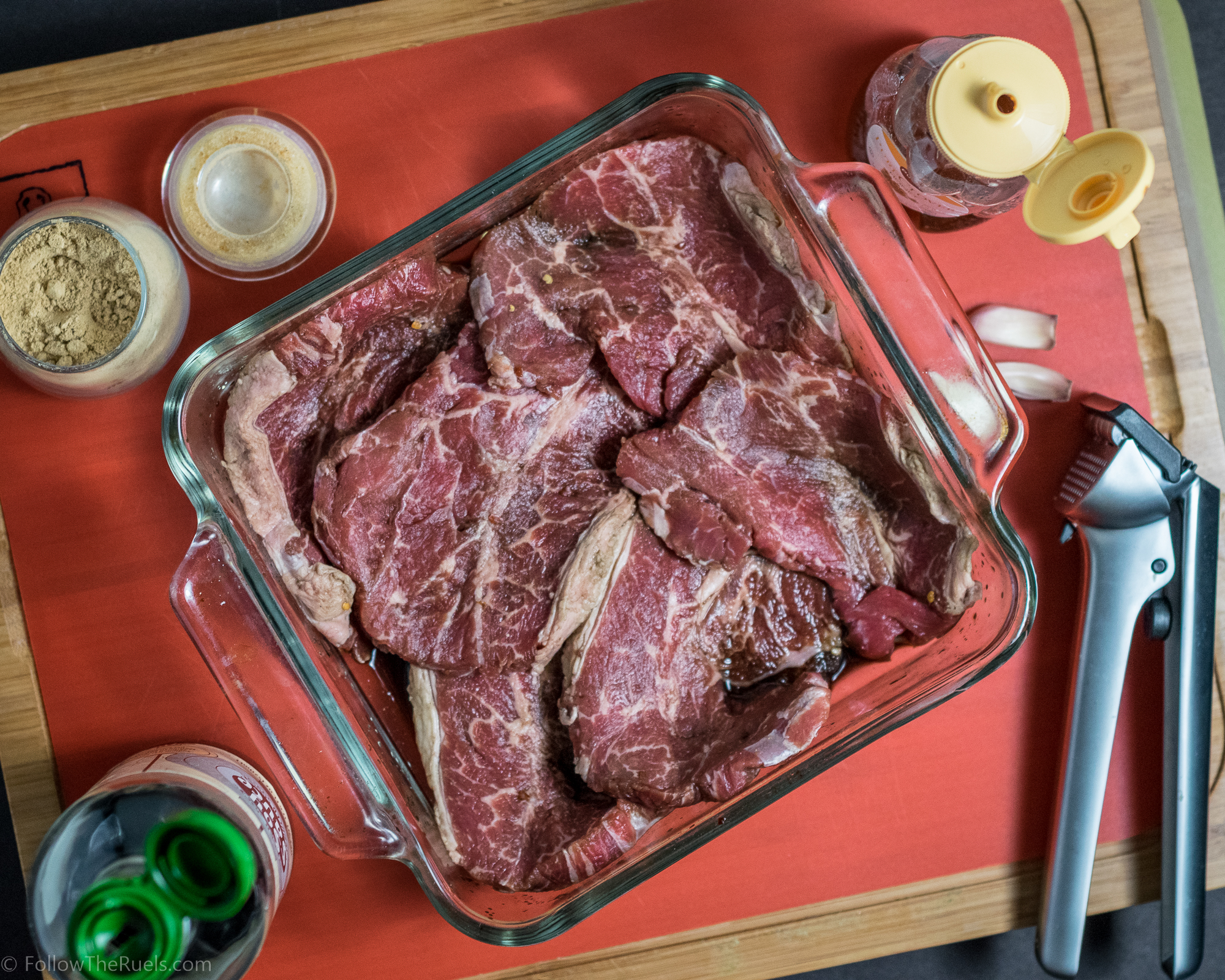 I started with some lovely marbled beef. I then pounded them into nice thin pieces and let them soak in a the marinade.
In hindsight, I should have trimmed off the fat before marinated them, but we all make mistakes.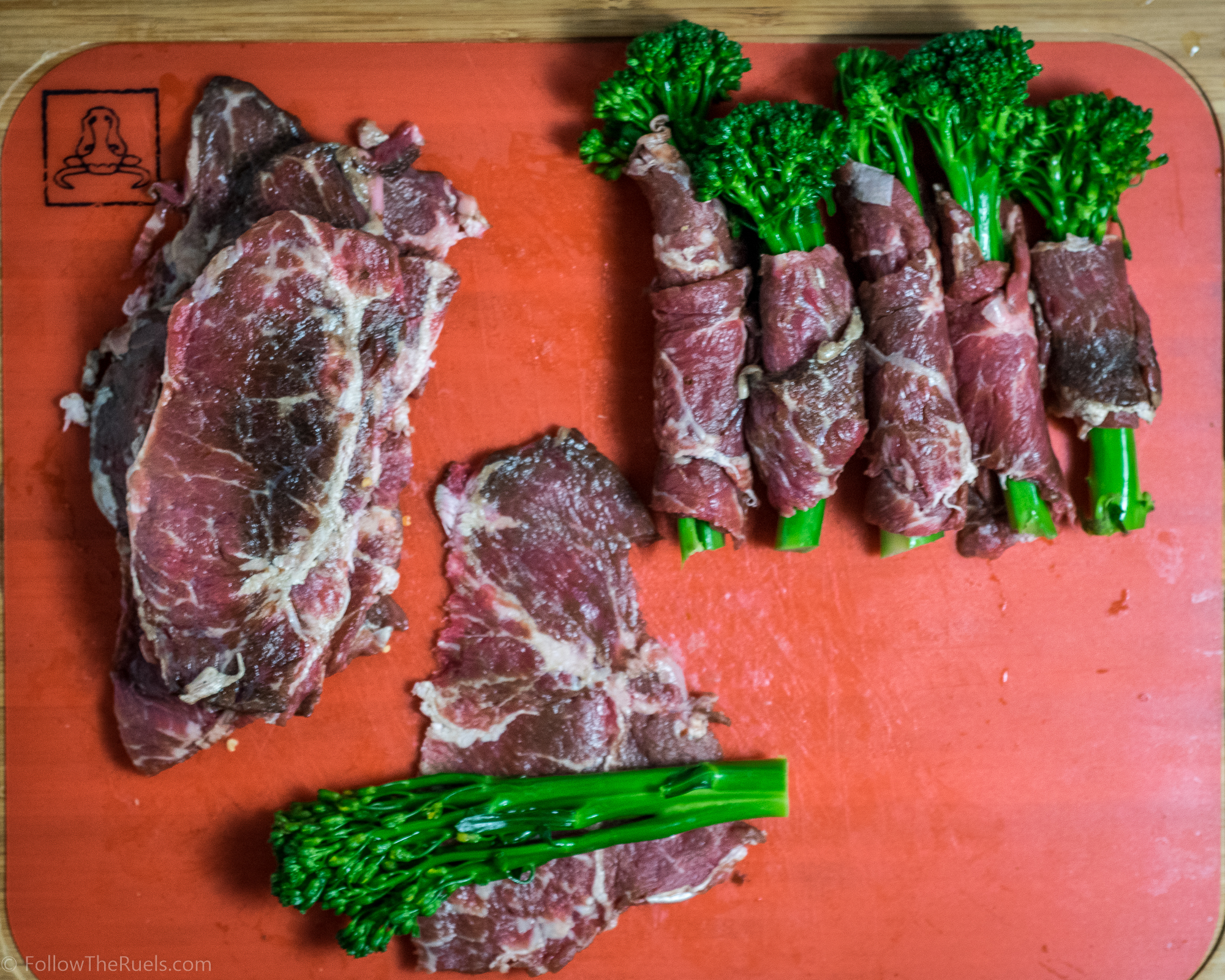 After the beef had soaked up all that flavor, I sliced them into strips just wide enough to fit one step of broccolini. Now broccolini is just a longer thinner version of broccoli (if you want to actually learn about broccolini, go to Wikipedia), but it works perfectly for these beef and broccoli roll ups.
I just rolled the thin slice of beef around the broccoli. Since the broccoli is so thin and sticky from the marinade, it just sticks to itself, so you don't need a toothpick to hold it together. However, I you want to make sure that it stays together, by all means…use a toothpick.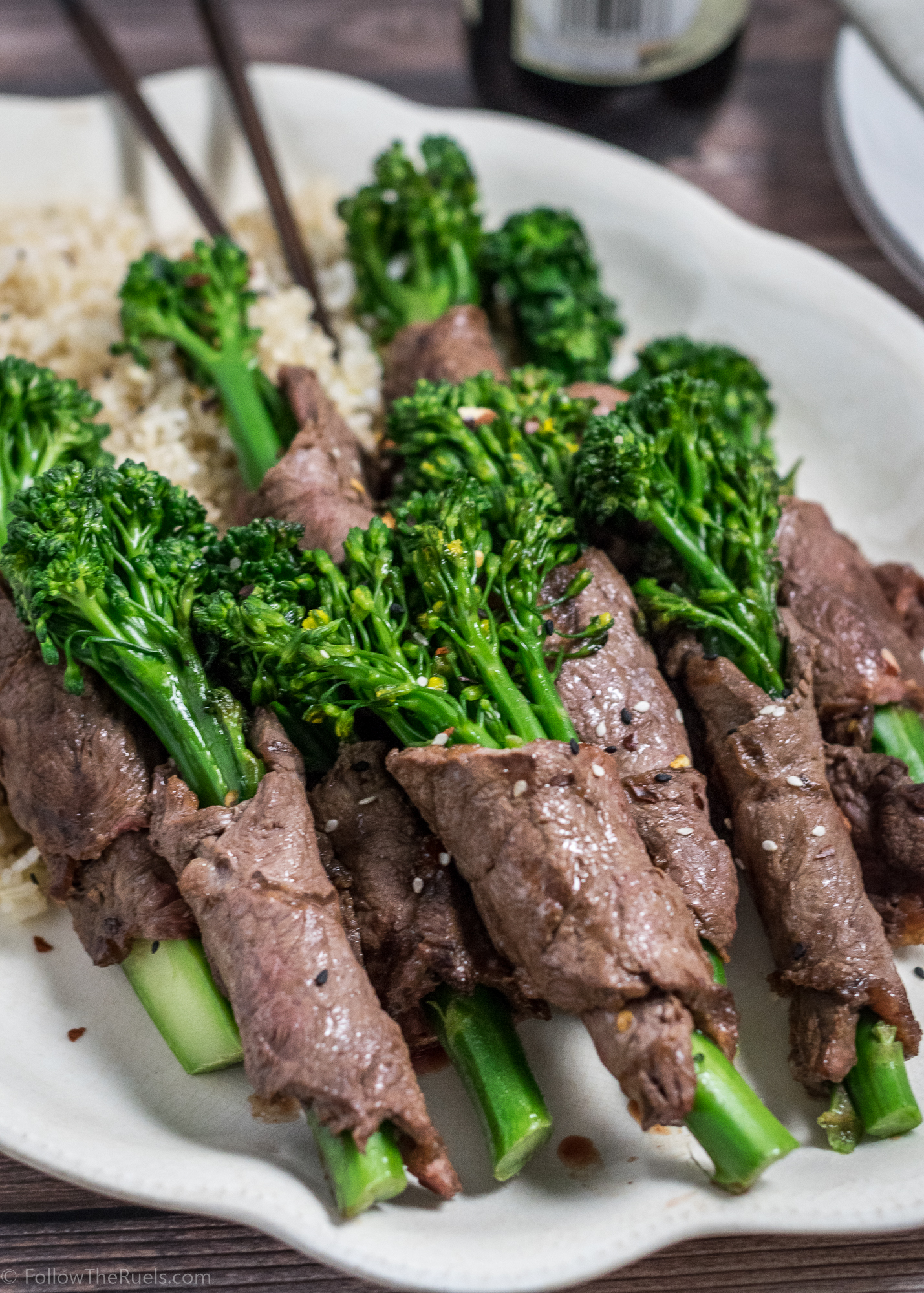 To cook these bad boys, I just placed them all in one single layer in a hot skillet, turning every few minutes. Once all sides were browned and maybe a little charred, I covered the pan to make sure the beef cooked most of the way through. If you like your beef on the bloodier side, you can skip that step.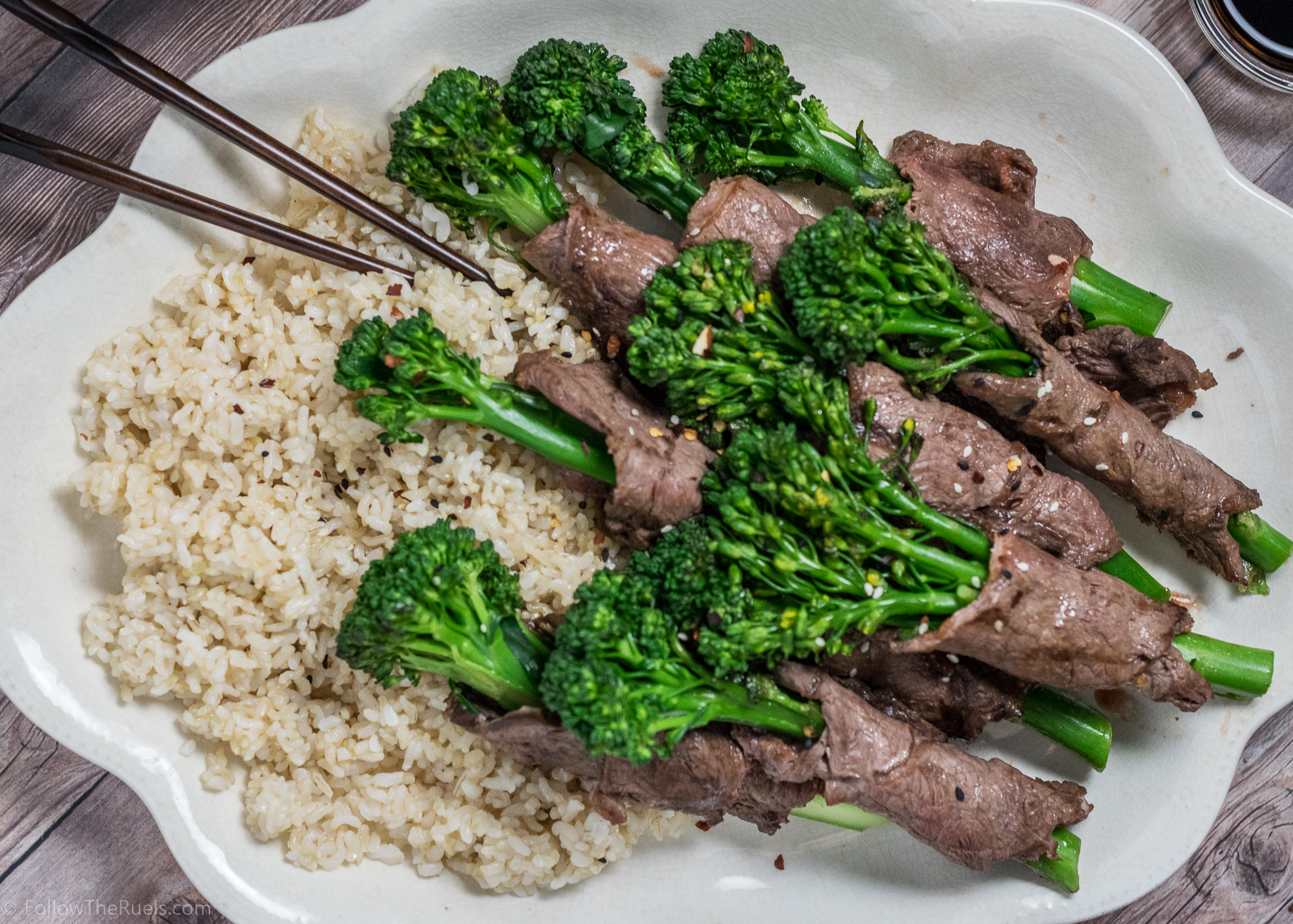 Then we just served it up with a side of brown rice instead of yummy fried rice. Have I mentioned this recipe is WAY healthier that the take out version? Have I also mentioned that it's also just as good? No? Well, I thought both were implied, but incase you missed it, this recipe is both way healthier (like WAY healthier) and super tasty. So tasty I may never eat take out again.
Just kidding. A little MSG every once and a while never hurt anyone!
[amd-yrecipe-recipe:135]