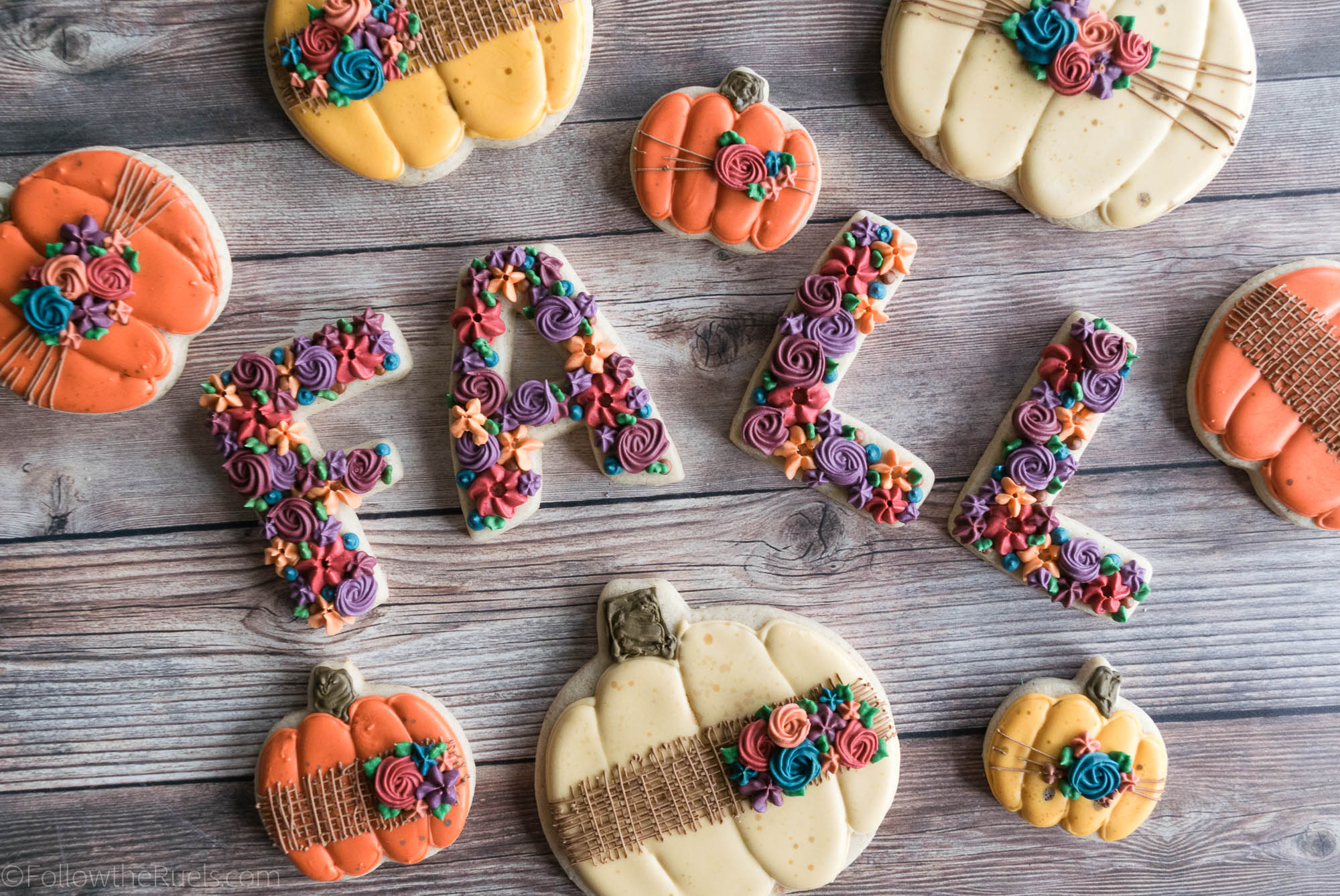 While Fall is one of my favorite seasons (who doesn't love reprieve from the hot, humid Summer?), I still end September dragging my feet to get into the "Fall spirit". But come October, and I am in the full Fall mode! In the last week alone, I have made four pumpkin spice recipes. This has got to be a new personal record.
These cookies are actually one of those recipes. On Tuesday I shared my pumpkin spice sugar cookies which are freaking delicious. They only deserve the best Fall decoration!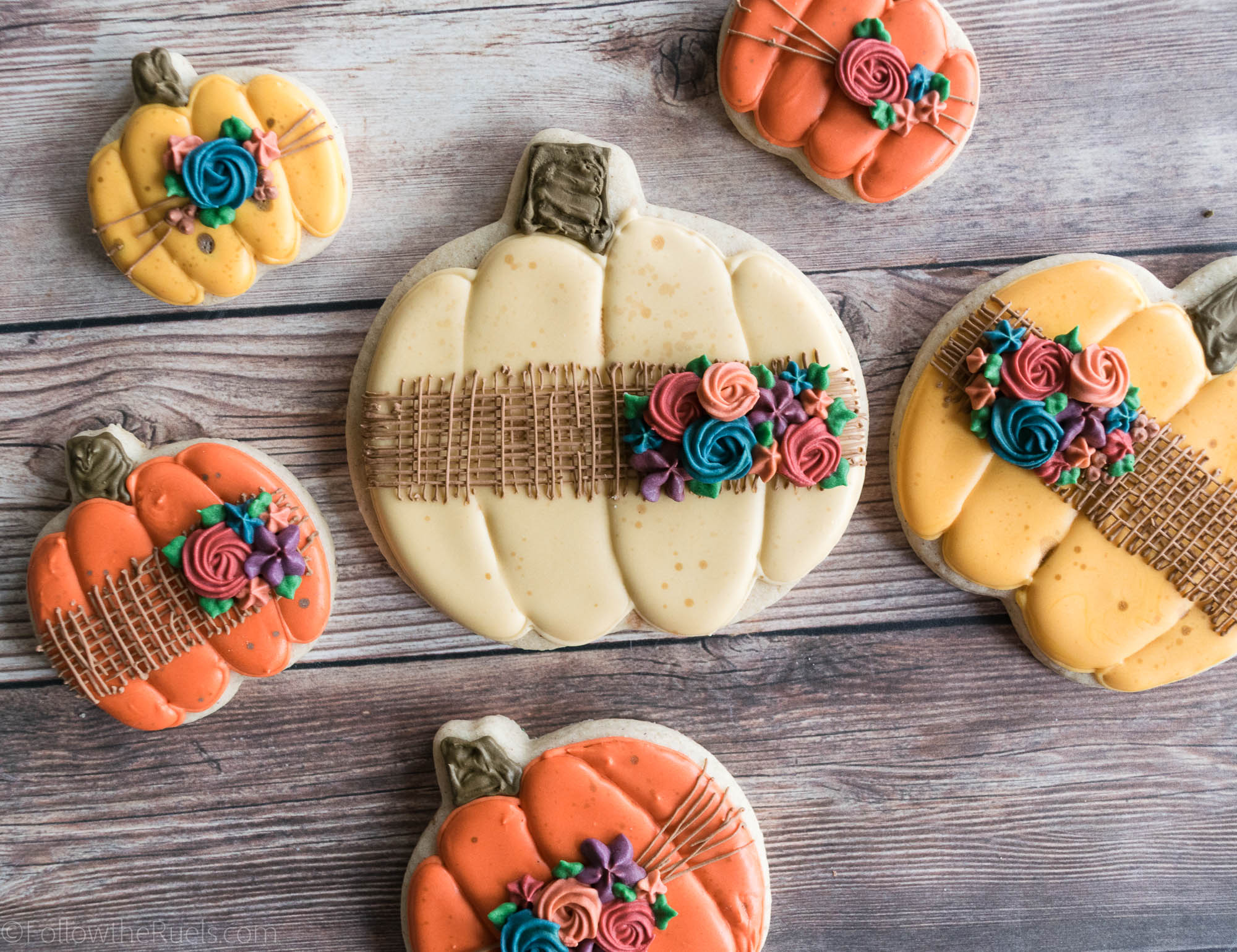 I mean, you can't make pumpkin spice sugar cookies and not make them into adorably decorated pumpkin cookies, right?
You should know by now that I love throwing royal icing flowers on just about every cookie I make. They are fun way to really dress up a cookie. Plus people are generally pretty impressed with flowers on cookies (little do they know, it's incredibly easy!).
I also drew inspiration from my own Mother's Day cookies and made some floral Fall letters, which I love. Again, they look so intricate and detailed, but really the piping tips do all the work.
Speaking of which, these are the piping tips I used for the flowers and leaves (all are Wilton brand, most are included in this set):
#14 (Rosette)
#16 (Rosette)
#24 (Rosette)
#225 (Drop Flower)
#107 (Drop Flower)
#349 (Small Leaf)
#67 (Big Leaf)
I also used couplers along with my piping bags so that I could switch out my piping tips. For instance, on the pumpkins, I piped red rosettes, but on the letters, I switched to a drop flower tip. Couplers just make it easy to switch out colors and piping tips so you don't have to have a million different tips.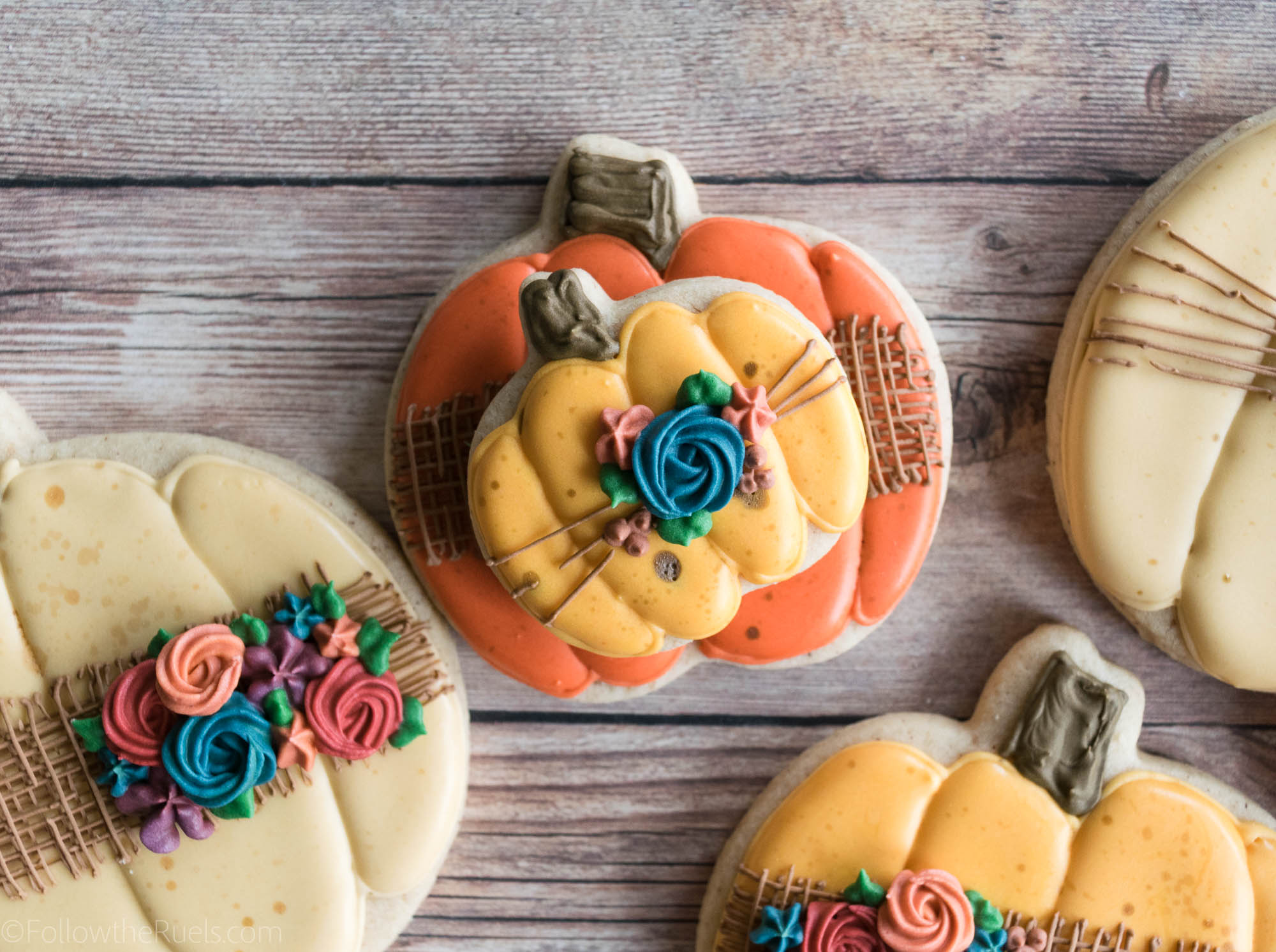 Wouldn't these be so great for Thanksgiving!? I also made a bunch of letters to spell out "Thankful", which would be a really pretty display on a Thanksgiving dessert table.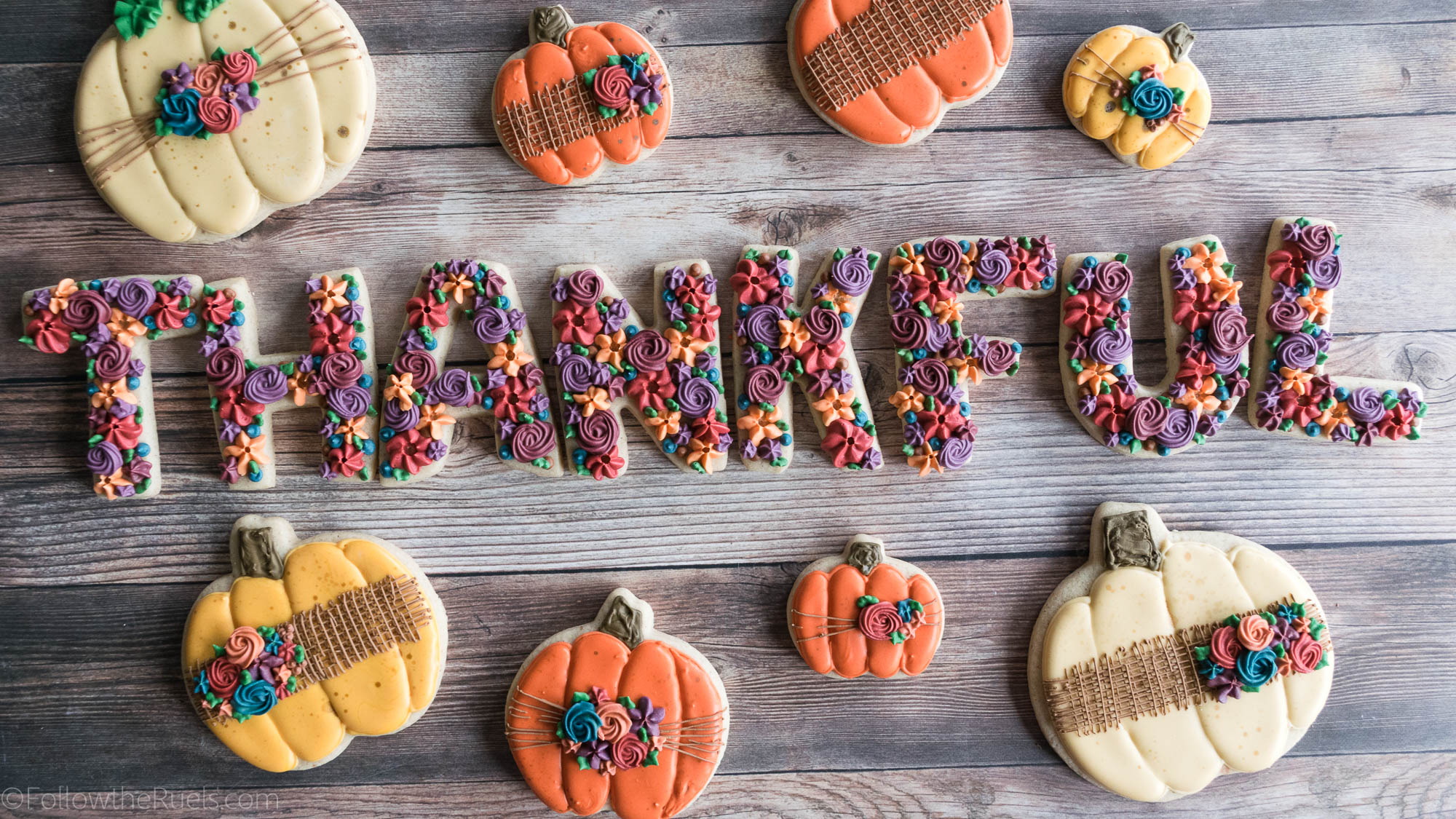 Recipes:
Supplies Used:
[show_shopthepost_widget id="2843280″]