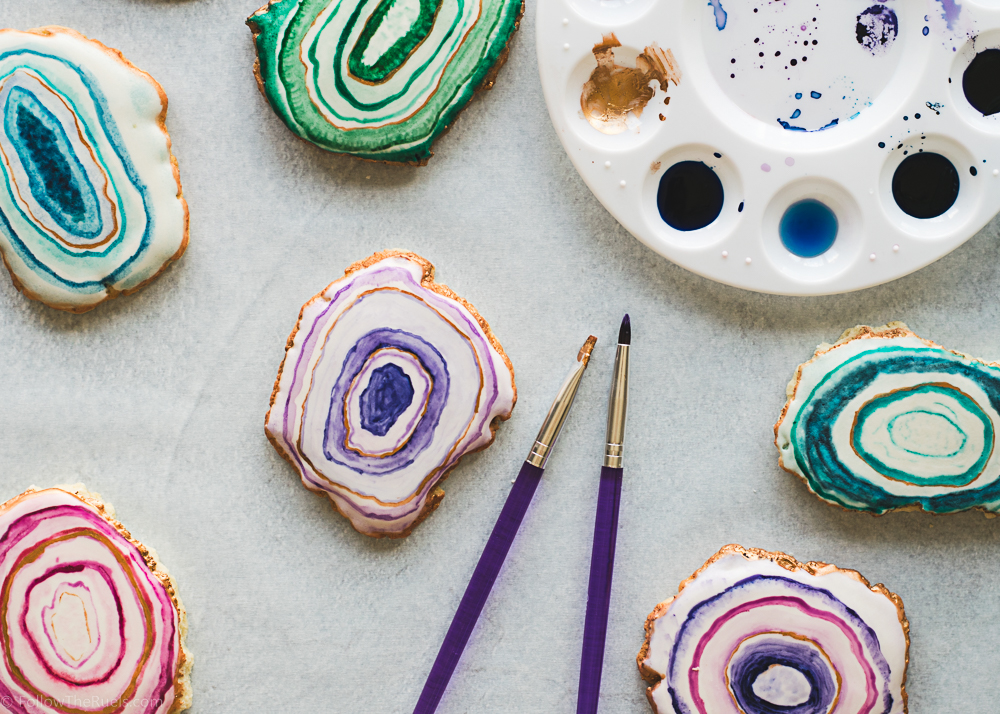 Agates and geodes are just about everywhere these days. I see them as bookends, coasters (these particular cookies were inspired by agate coasters at West Elm), jewelry, and cakes. They are all so distinct and beautiful I knew I wanted to make them into cookies.
The good news is that these agate slice cookies are actually pretty easy to make! The cookie shape doesn't have to be perfect (actually, the less perfect the better), no piping is necessary, and your lines don't have to be straight!
Of course, I used my favorite sugar cookie recipe to make these cookies. I started with a circle cookie then tore off the edges to make that rough jagged edge.
Then instead of piping the royal icing on top, I actually dipped the cookies into the icing. Not only is it easier and quicker, I actually prefer it for this these cookies because the icing goes all the way to the edge and gets into all the little nooks and crannies along the edge.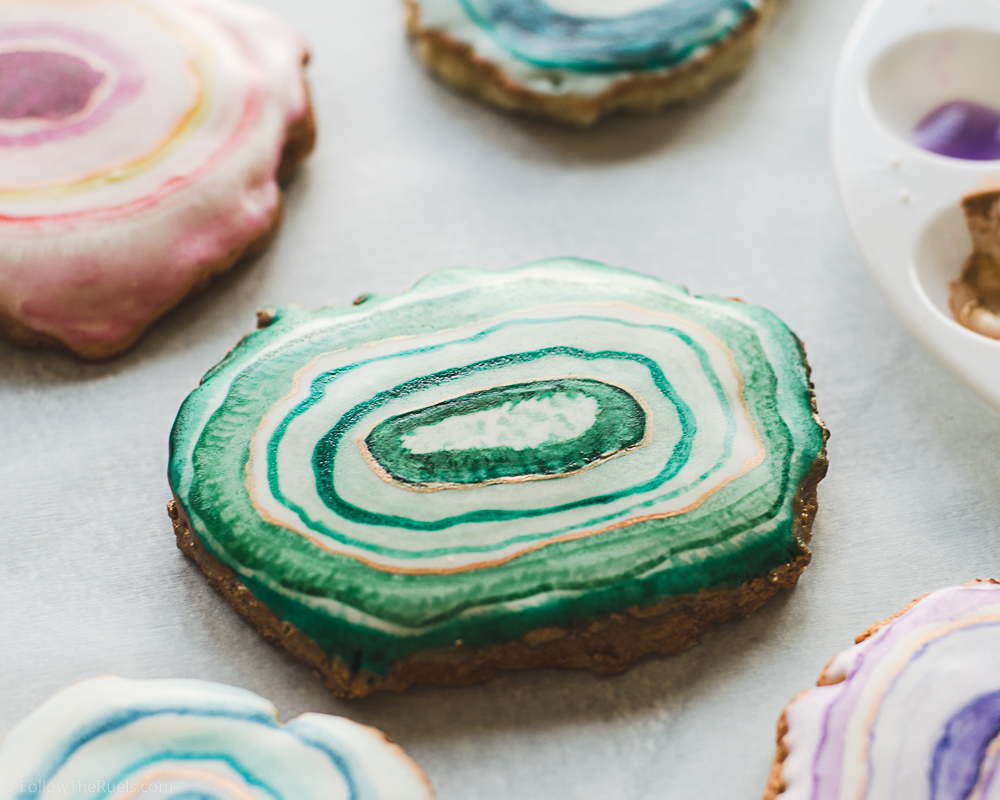 Once the icing dried, I painted the cookies with food coloring gel diluted with a bit of alcohol (I used vodka, but you can also use almond extract) in various shades of the same color. So you can see I have a purple agate slice cookie with different shades of purple and pink, a blue in various shades of blue and turquoise, green in various shades of green and teal….you get the gist.
I finished off the cookies with a gold edge and a little bit of gold painted around the layers of the cookie. I think the gold really helps make the cookies look even more like an actual agate slice. What do you think!?
They are almost as pretty as those coasters, but better because you can eat it!

[show_shopthepost_widget id="2816954″]