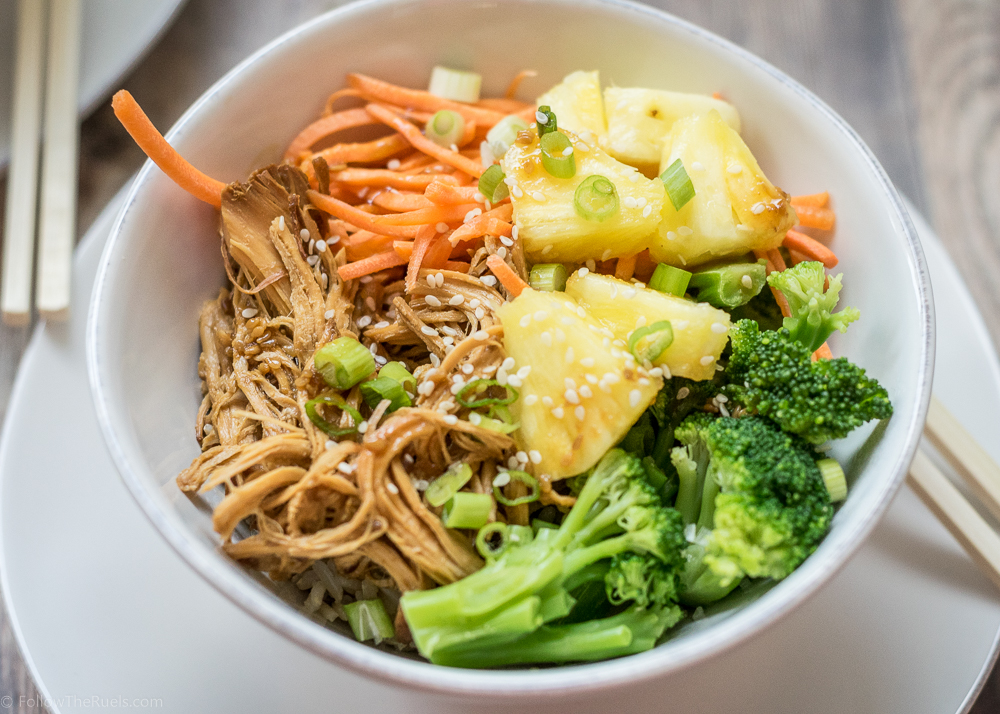 I've mentioned this before, but teriyaki chicken is one of my favorite slow cooker meals.
It's easy
It's healthy
It makes a ton of food!
Every single time I make the recipe I have so much food left over that I am eating teriyaki chicken for days. It has forced me to be a little creative to find new ways to eat it.
This teriyaki chicken bowl is one of my latest creations heavily inspired by both Pinterest and all the food in the fridge we had to use before we went on vacation. I had the pineapple leftover from making tacos al pastor, and I always seem to have some sort of carrot in the fridge and broccoli in the freezer.
As you can tell, I clearly didn't work too hard on this recipe. It was as easy as throwing everything into a bowl. I started with a healthy helping of brown rice, then topped that with all the other yummy ingredients. I sprinkled some extra sesame seeds on top for garnish (and to look pretty in the pictures). I also drizzled over some of the extra teriyaki sauce from the bottom of the crock pot.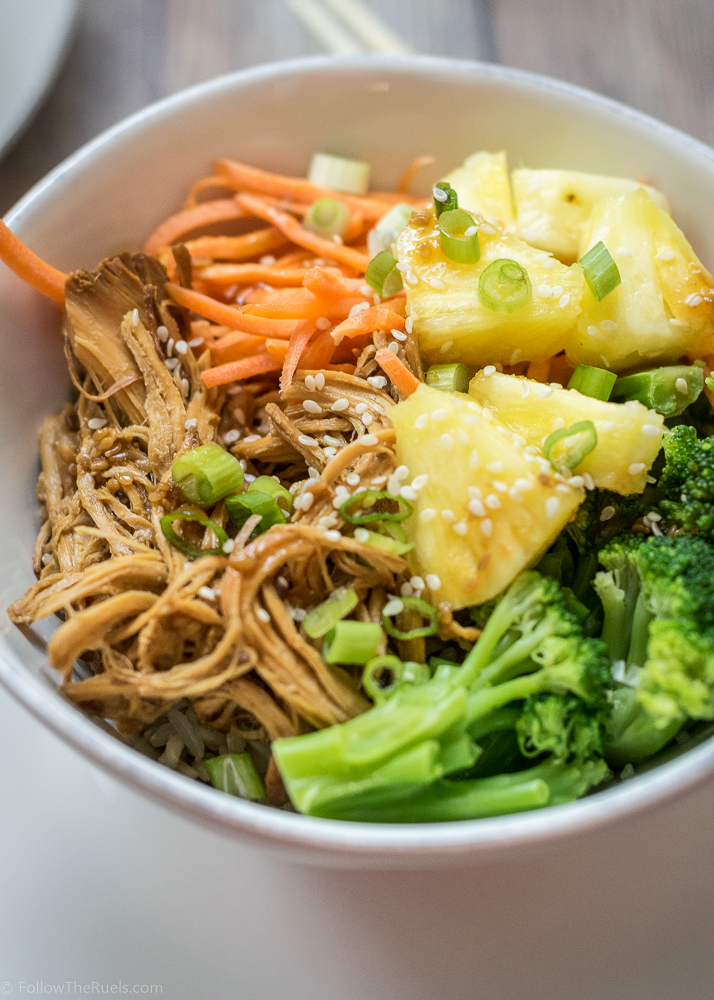 I absolutely love the teriyaki chicken and pineapple combination. It may seem odd to have fruit in a rice bowl, but I promise you, the two are mads for each other. Then with all the other healthy ingredients, this is one filling meal! It makes the perfect easy dinner and leftovers are perfect for a weekday lunch!
To me there is nothing better than making one big meal and being able to stretch it out into 2 or 3. It just makes life so much easier!
[amd-yrecipe-recipe:76]