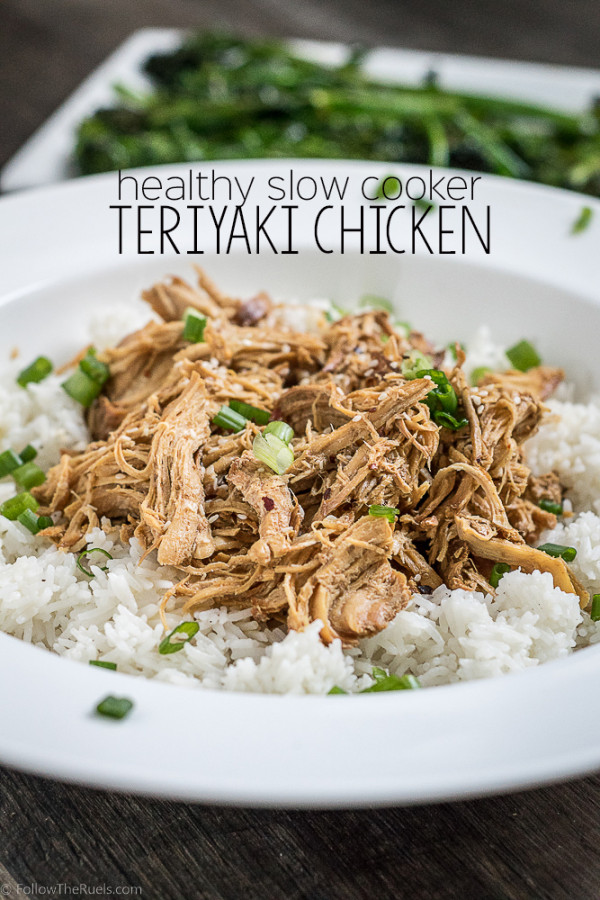 It's probably obvious to all of you, even if this is your first time to the blog, that I like to cook. Clearly, I have a whole blog dedicated to it. But even though I like to cook, there are a lot of days where it is the last thing I want to do after I get home from a long day at work. And that is why I love my slow cooker so much. I can throw a bunch of things in it in the morning, then by the time I get home, diner is ready!
This teriyaki chicken recipe is one of my favorite, go-to, slow-cooker meals that we probably make at least once a month, if not more often. Its delicious, easy, healthy…everything I look for in my weeknight meals.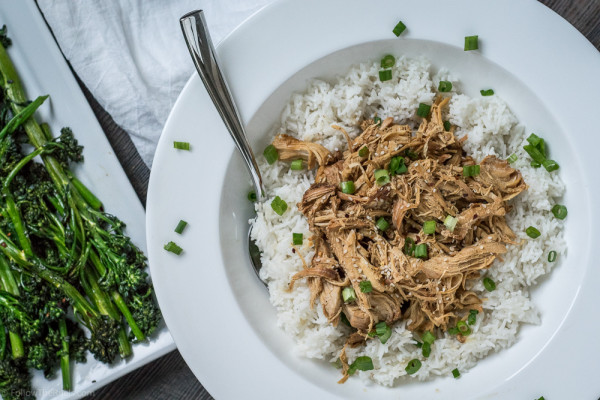 The other thing that is important about this recipe is that it takes me about 5 minutes to set up in the morning. Key for me since I take the light rail into work every morning and without fail, I am running behind. All I do is place the chicken (typically it's still frozen) in the bottom of the slow cooker, and pour the sauce on top.
I could make it easier on myself and use store-bought teriyaki sauce, but have you seen how much sugar is in one of those bottles?! No thank you! I make my own sauce by mixing together soy sauce (or liquid aminos if I am being Paleo), rice wine vinegar, sesame seed oil, honey, ginger, garlic, red pepper flakes, and chicken stock then I pour that sauce over the chicken and I'm done.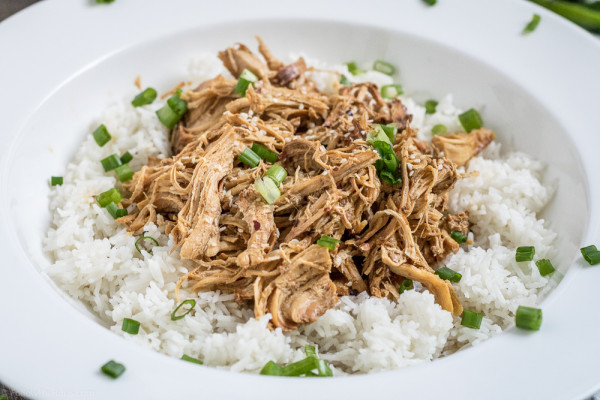 Then once I get home, I shred the chicken with two forks and serve the chicken with either a side of rice (typically brown) or cauliflower rice and some broccoli.
To make the broccoli, quickly steam it in the microwave then sautee it in some soy sauce and red pepper flakes. The whole process takes 5 minutes. The total time to put this whole meal together once I get home from work is about 20 minutes (depending on the rice). After a stressful day at work, that's about all the time I want to spend in the kitchen.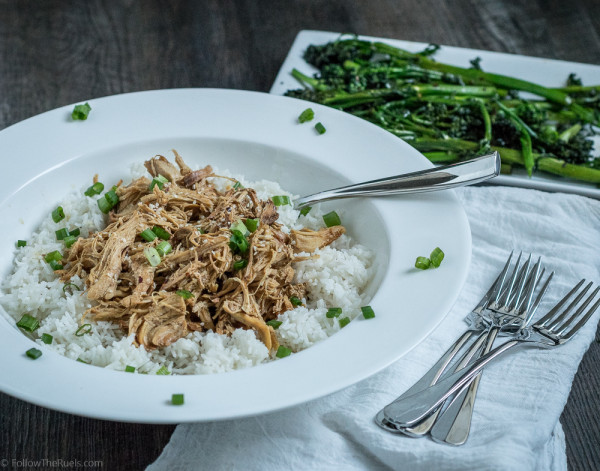 What is your favorite slow-cooker meal?
[amd-yrecipe-recipe:12]