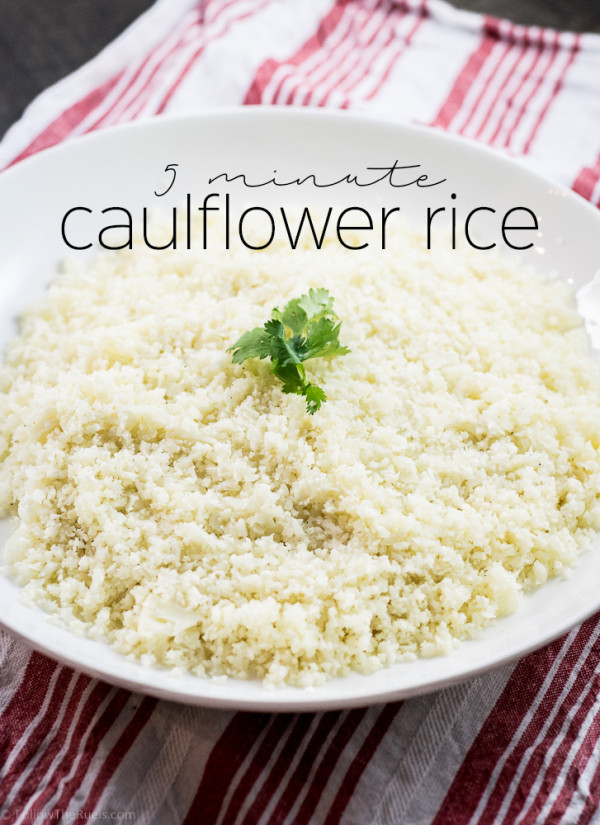 I have been using cauliflower rice as a substitute for rice for years! But I hadn't perfected it until recently.
In the early days, my cauliflower rice (or cauli-rice) would turn out watery and a bit mushy. Everyone seemed to have a different method for making rice. One popular method says to make cauli-rice just as you would normal rice, by boiling the pulverized florets in twice as much water or broth. Well cauliflower isn't rice and it isn't going to soak up all that water so instead I would end up with mushy cauliflower soup.
Regardless of the method, I found that just about every recipe took longer than anticipated to prepare. Chop the cauliflower, rice or process the cauliflower, boil or saute the cauliflower. It was very labor intensive for a side dish. Maybe I am just lazy, but this seems like a lot of work when I am trying to prepare a whole other dish.
Finally, I decided to take matters into my own hands and do things my way. After thinking it through, I realized the end result of cauliflower rice is just small pieces of steamed cauliflower. So why couldn't I steam the cauliflower and then process it? That's how I would make mashed cauliflower, why should it be different for the rice?
It shouldn't!
So here's what I do:
First, I buy the cauliflower that has already been separated into florets. This saves me about 5 minutes I would spend hacking away at the cauliflower. Of course, if there is a good deal on a full head of cauliflower, I will buy that and put in the extra work. I'm a sucker for a good deal.
Then I steam the florets with a bit of water, salt, pepper, and garlic powder, which only takes 2 to 3 minutes.
Finally, I toss in the florets (making sure not to add in any water that may be left from steaming) into my food processor and pulse about 15 times (more or less) until all the florets have been chopped down into itty bitty pieces. I watch this part carefully, because if I process too much, I will end up with mashed cauliflower. Which is perfectly fine, but that's not what I am after.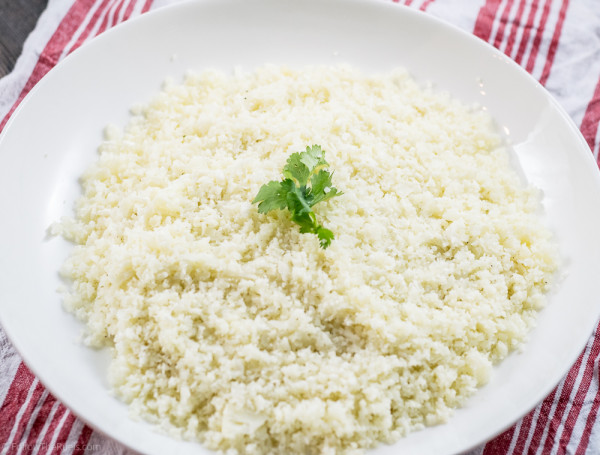 And 5 minutes later I have myself a nice big bowl of cauliflower rice. Soooo much easier, right? Dare I say easier than actual rice?
I will never hassle over cauliflower rice again! I am just trying to make a healthy choice, so why not make it as easy as possible.
And for those of you who have never tried to make cauliflower rice, I hope this shows you how quick and easy it can be. And just like rice, it takes on the flavor of whatever you pair it with, so top it with teriyaki chicken, chicken tikka masala, carne asada, or whatever your little heart desires!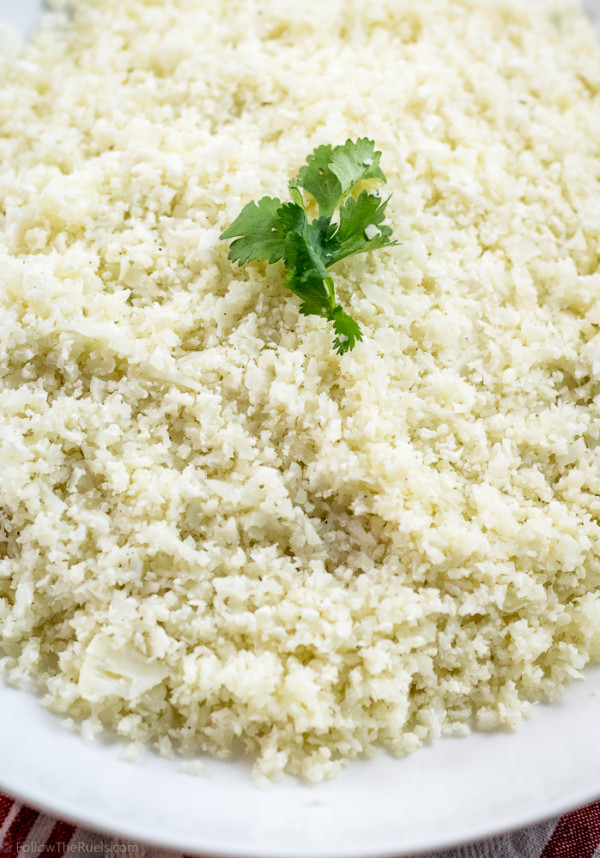 Enjoy!
[amd-yrecipe-recipe:2]