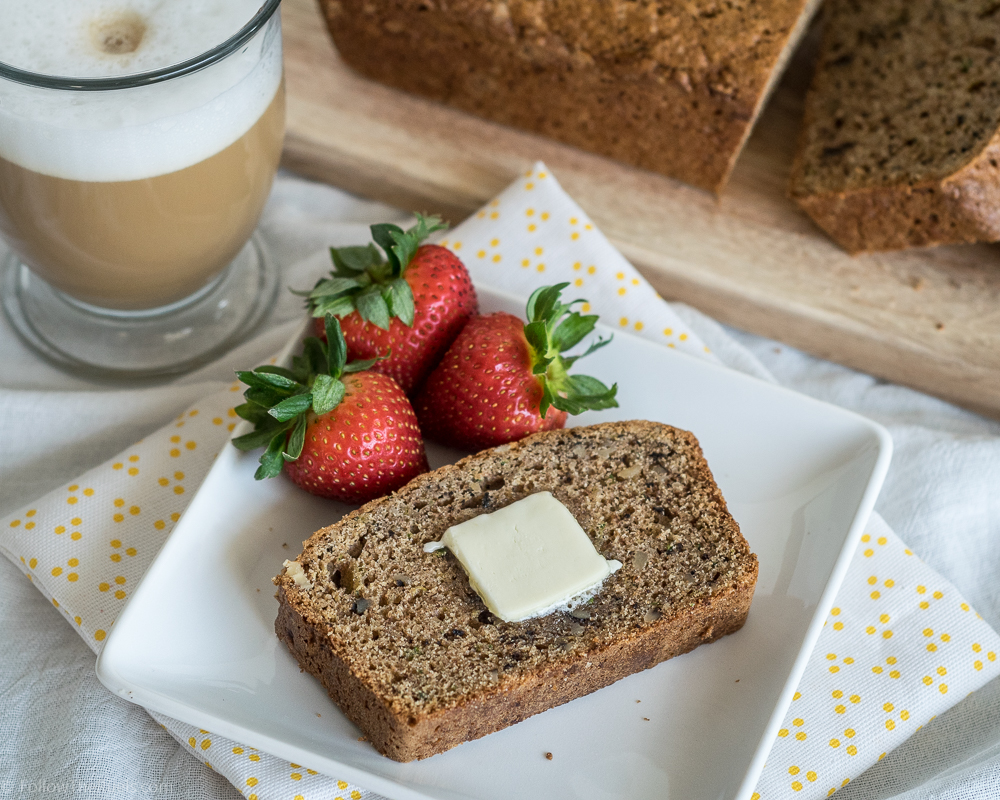 I had my very first piece of zucchini bread at a place called Bread Winners in Dallas. As one can assume by their name, they have pretty great bread. If you are ever in Dallas, I would highly recommend going for brunch. Not only is their menu amazing, but they serve you a nice warm basket of bread (that includes their delicious zucchini bread) when you sit down.
But up until then I had absolutely no interest in making or tasting zucchini bread. No offense to all the zucchini out there, but putting it in bread didn't sound all that appealing. If you haven't had zucchini bread before, you may feel the same way I did. And like Bread Winners did for me, I hope I can change your mind!
So what makes zucchini bread so good?
Cinnamon.
Nutmeg.
Zucchini.
Oh yeah, the zucchini actually serves a purpose (other than making you feel like you're eating something healthy…serving of vegetables – check!)! It makes the bread super moist and soaks up all the wonderful flavors from the cinnamon and nutmeg.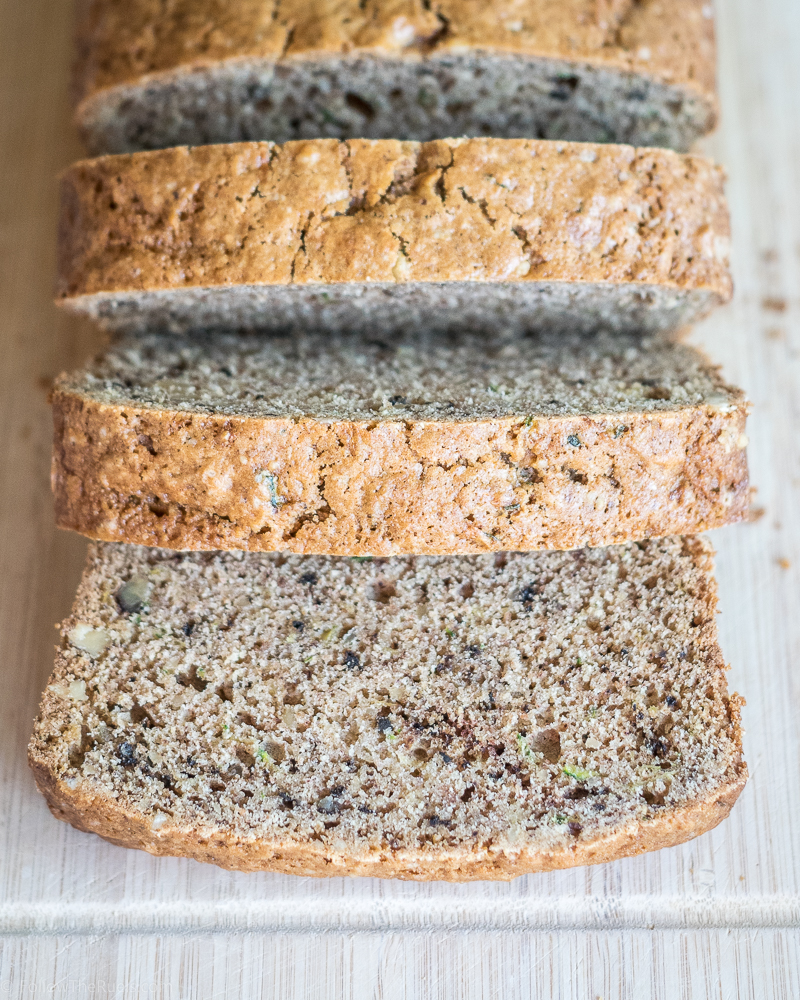 Because I had never made zucchini bread before, I did a lot of research of various recipes around the internet. What I didn't like about most of them was that they included raisins or cranberries and large pieces of nuts. Hard pass on both of those.
In the end, I pretty much adapted my banana bread recipe, swapping out the banana for shredded zucchini and adding in coarsely ground walnuts instead of whole ones.
Once I had shredded the zucchini and ground down the walnuts, the rest of the batter came together in no time. But I can't say the same thing for the baking. "Quick" breads like this may save you time because you don't have to let them proof, but they still take a long time to bake. One loaf took a little over an hour in my oven (which is notoriously inconsistent). It may not take as long for you, but I would recommend setting your timer to 50 minutes, and checking it every 5-10 minutes after that if it's not done.
But it was well worth the wait! I couldn't help but cutting right into this loaf and having a warm slice with my coffee on Sunday morning. It was delicious! There is absolutely no zucchini flavor (does zucchini have flavor?), but instead tastes so warm and rich thanks to the cinnamon, nutmeg, and walnuts.
Actually, this would be a great recipe to make in the Fall and Winter now that I think about it.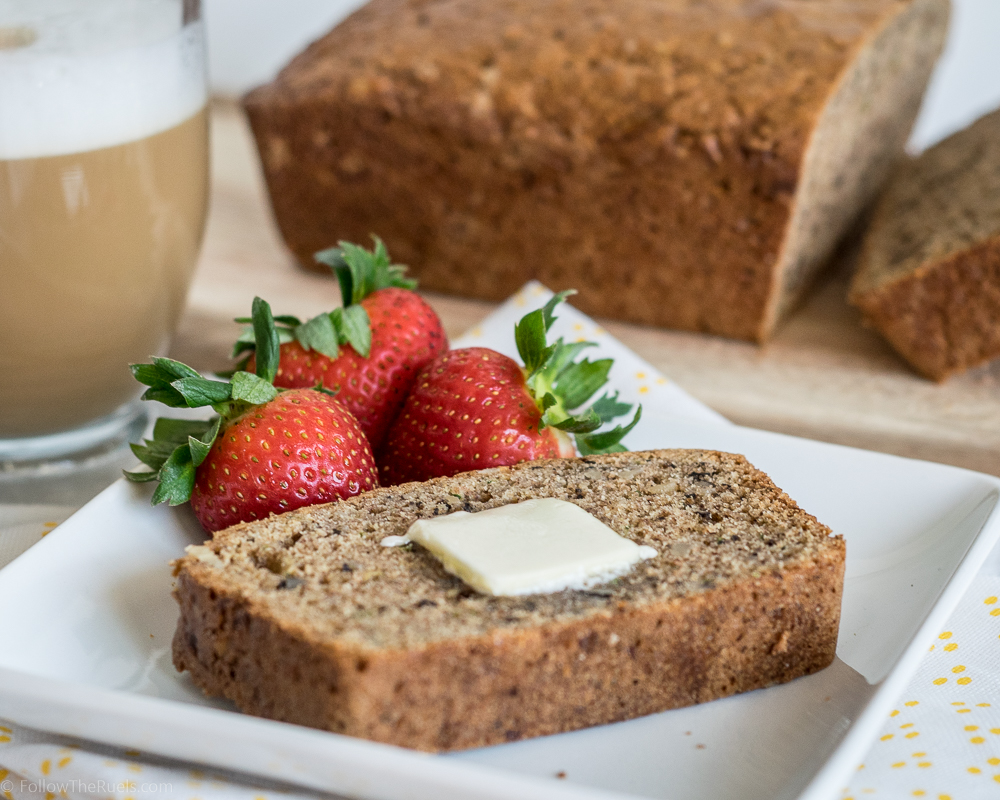 If you make this bread, tell me how you like it or if there is anything you would change. Also, if you live in Dallas and are familiar with Bread Winner's Zucchini Bread, you will have to let me know how this stacks up! It's been a while since I have been there.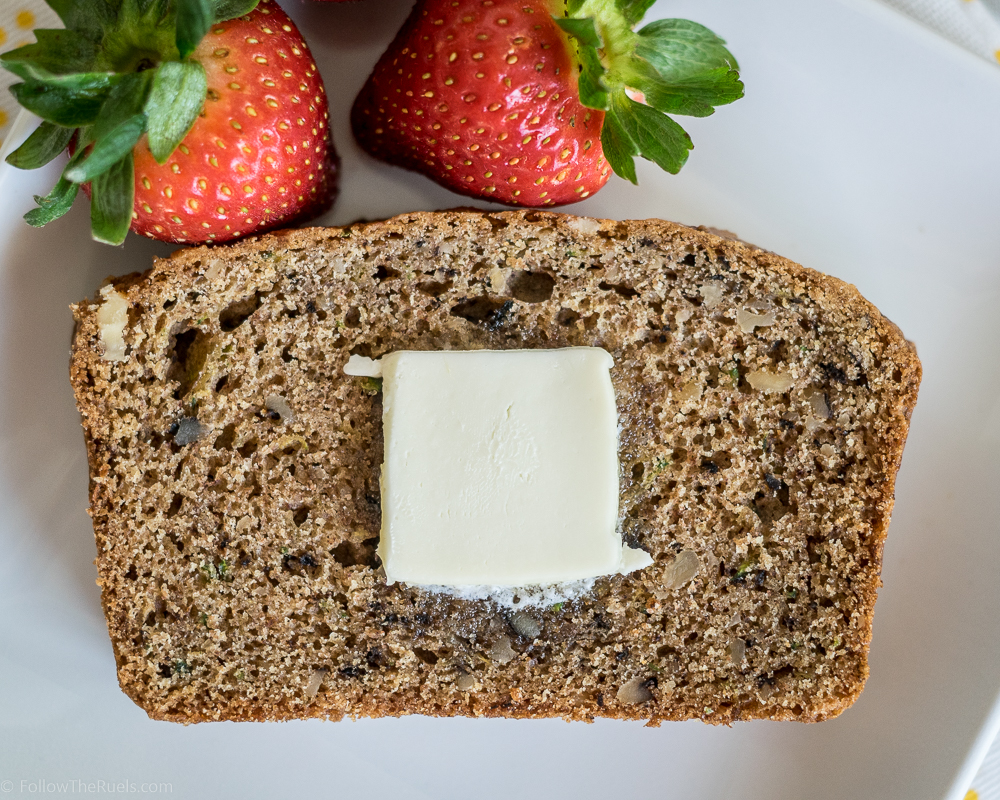 [amd-yrecipe-recipe:58]