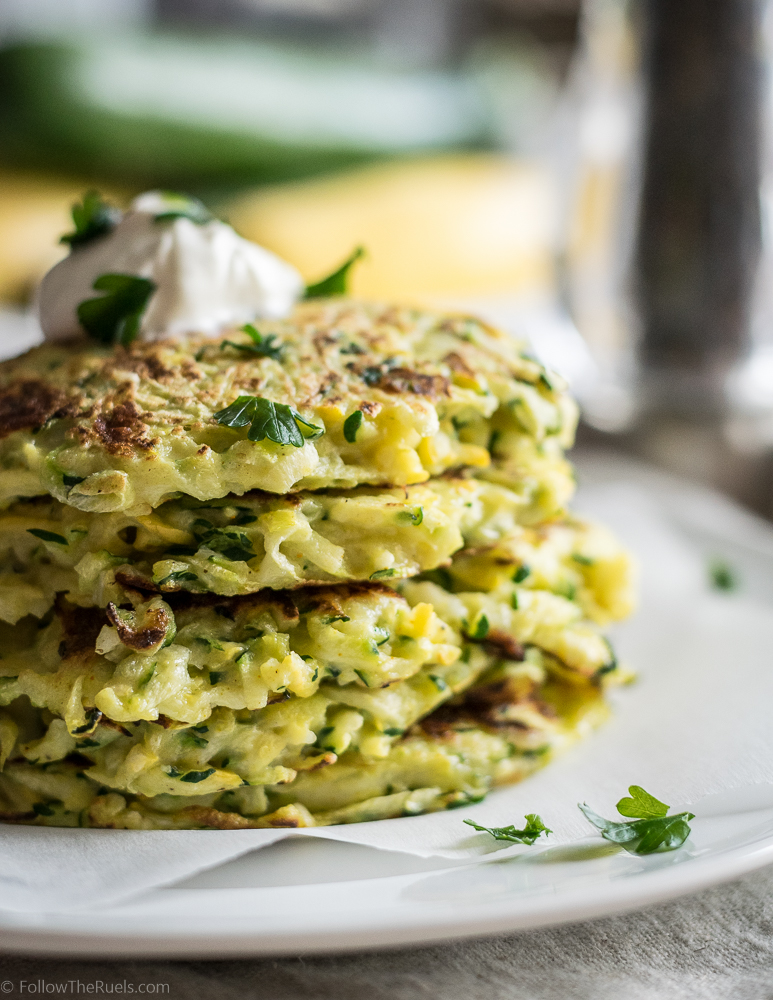 What is a girl to do when she buys a Costco sized bag of zucchini and summer squash? I mean, I can only eat zoodles so many meals in a row. Baking zucchini bread seemed to defeat the purpose of buying the zucchini in the first place (not to stuff my face with carbs). So I thought I would try something a little different: zucchini squash fritters!
Not only did I now have a healthy and delicious lunch option that wasn't a bowl of zoodles, but was finally able to use the one attachment I have never used on my food processor! The grater!
Let me tell you, that was almost more satisfying than actually eating the fritters.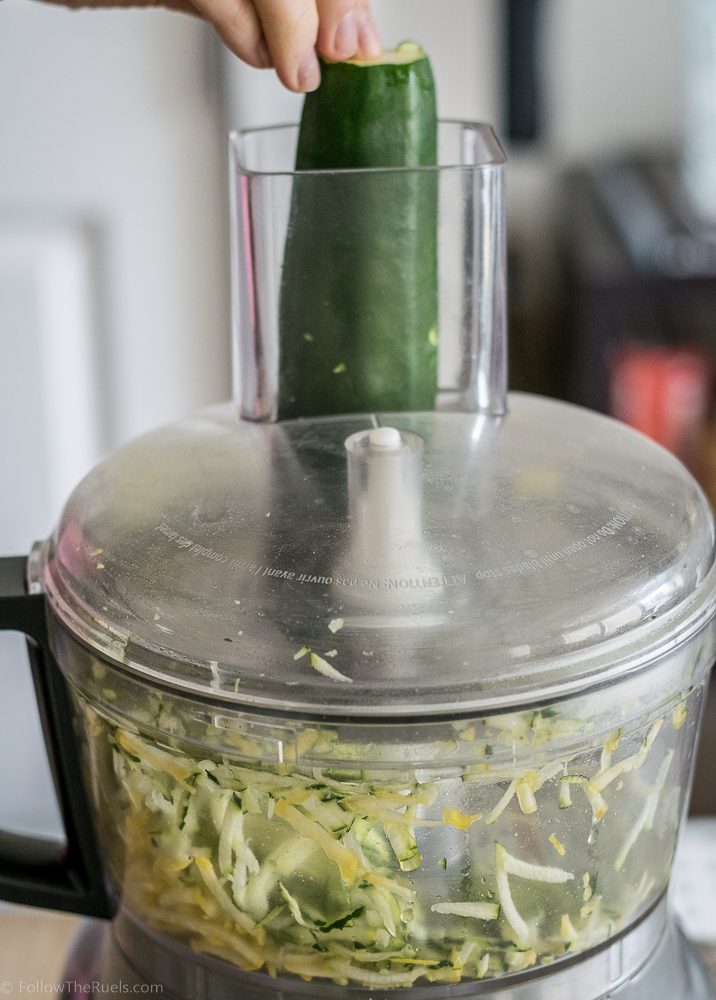 Start by grating your zucchini (and in my case, also some summer squash) in whatever way you prefer. If you have a food processor, break out that grater attachment and have some fun!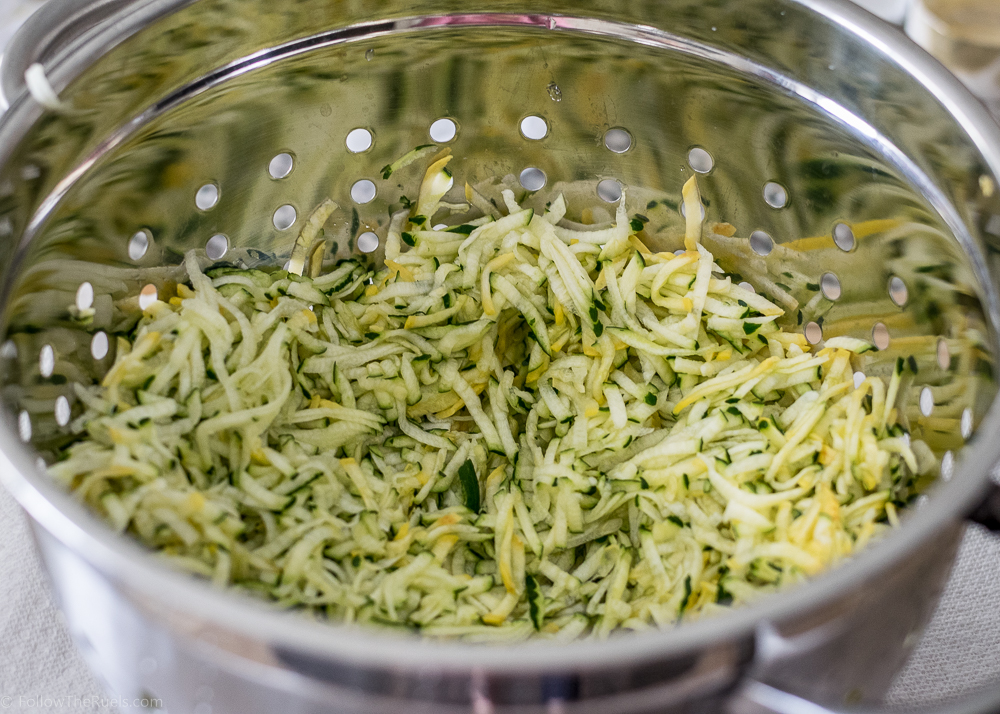 Then dump your grated squash into a colander and set it in the sink or over some paper towels. Sprinkle in some salt to extract the moisture a bit more quickly.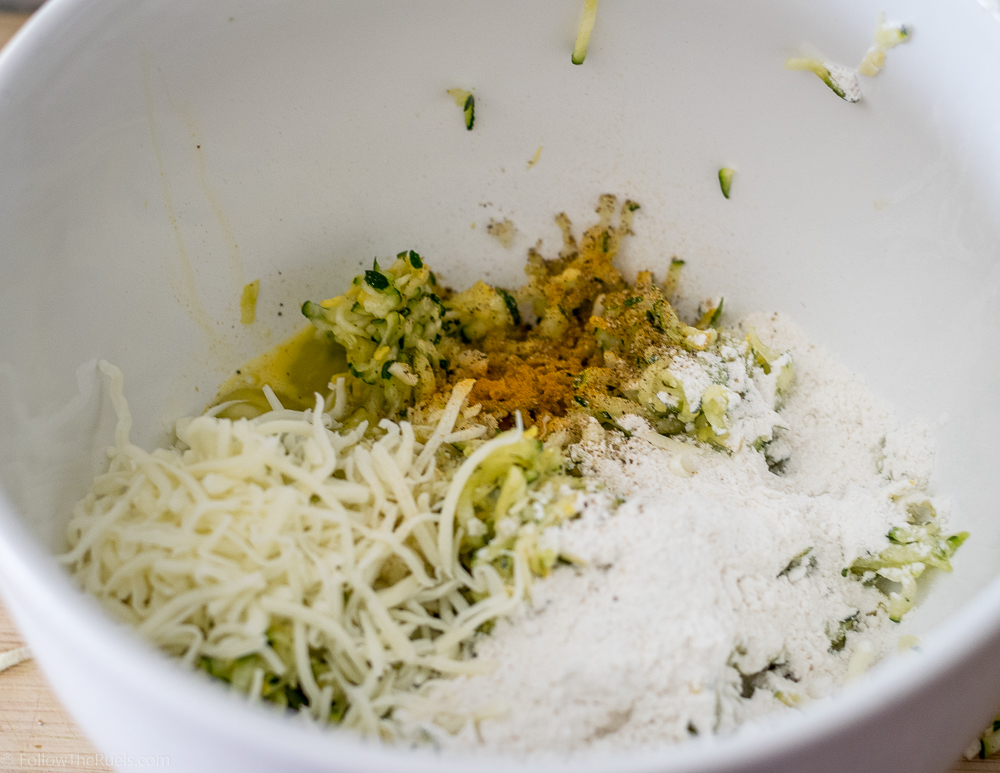 After about 15 minutes, transfer the zucchini to a couple layers of paper towels and then squeeze out as much moisture as possible. Add it to a bowl and mix in the rest of the ingredients, including two different types of cheese, garlic, turmeric, and black pepper.
I have been on this kick of adding turmeric to a lot of my food just for all the health benefits. (Don't believe me? Just Google "turmeric" and you would have to dig pretty deep past all the healthy articles before you got to any recipes.) But it also adds a nice subtle flavor that goes really well with the zucchini.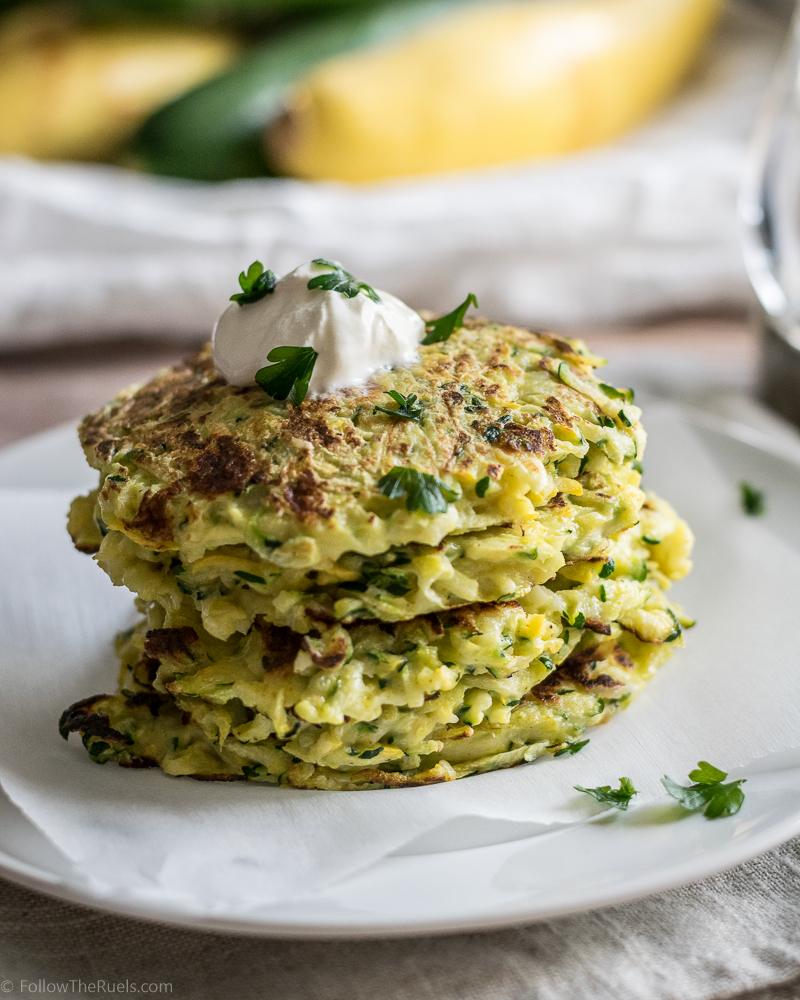 Finally, mix the zucchini in with the rest of the ingredients and form into ball. Place the balls into a hot, oiled pan and press them flat into their fritter shape. Once the first side starts to brown, they should be easily lifted off the pan. If you meet any resistance, they may not be fully cooked, or you don't have enough oil.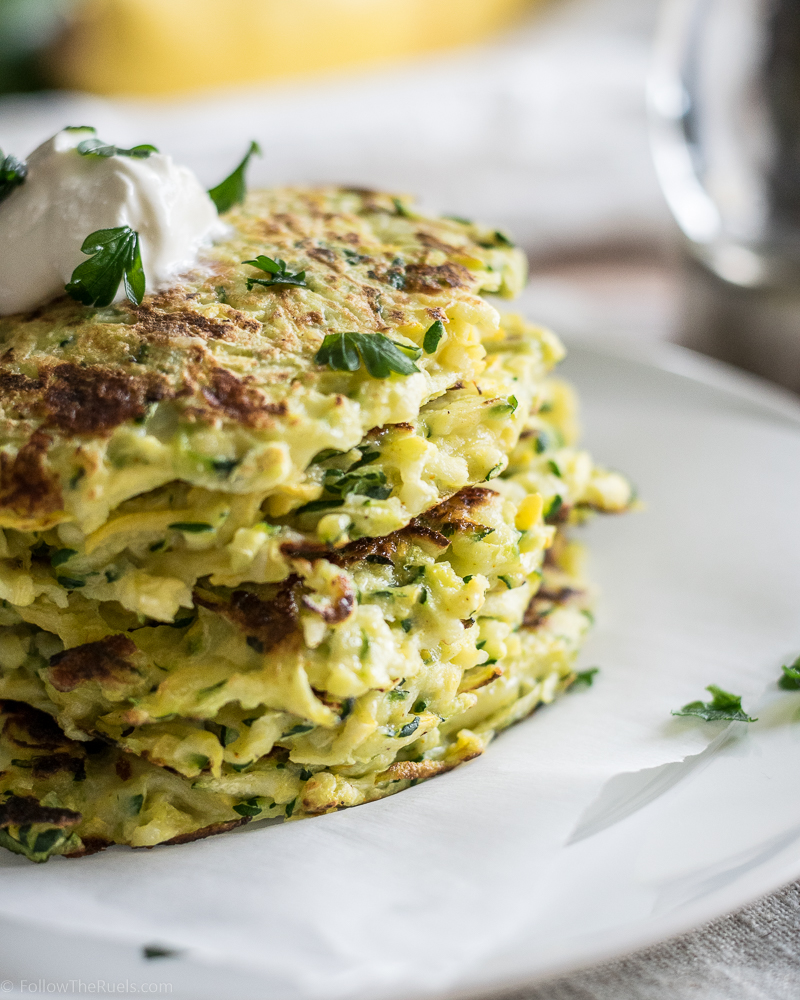 I guarantee you will be pleased with these little zucchini squash fritters. They are a little crunchy on the outside, and soft on the inside. Since there is a little cheese hidden in there, every once and a while you will get a little of that melted goodness.
These made for the perfect light lunch and the second most delicious way to use up some extra zucchini (first if obviously this way).
[amd-yrecipe-recipe:146]