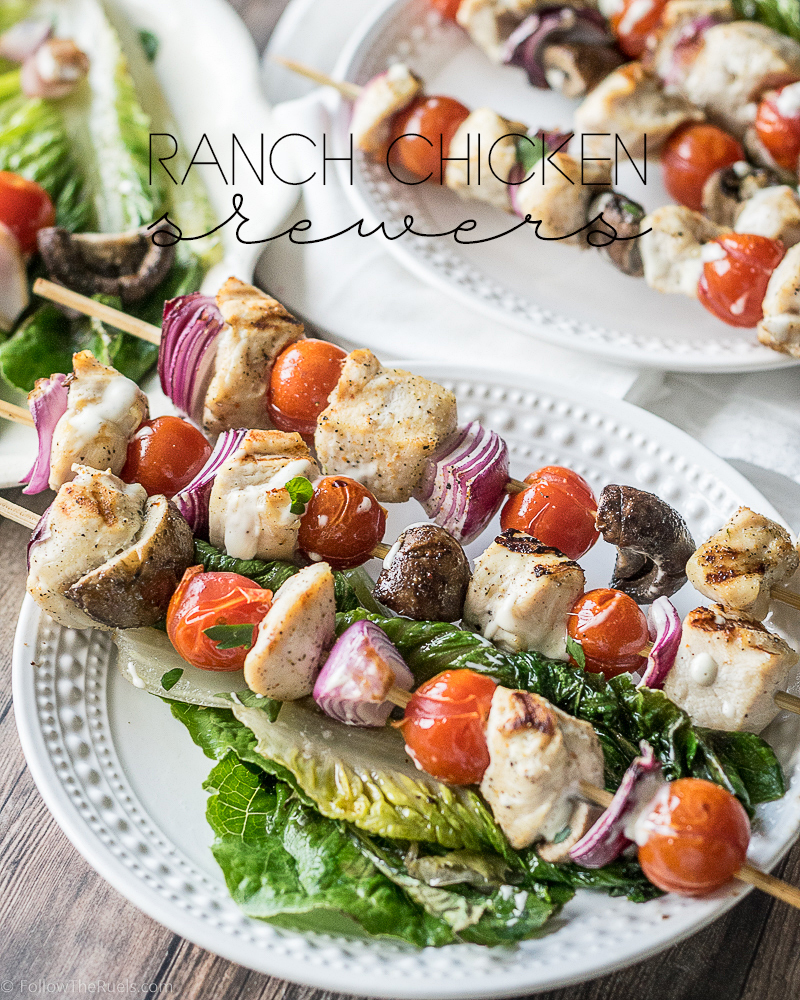 Last weekend for the 4th of July, my husband and I decided to invite a few friends over for an impromptu dinner party. We were really excited to host our friends and pull out our Cards Against Humanity box that had been collecting dust. Then panic set in when we remembered that we had to cook something.
Don't get me wrong, I love to cook and try new recipes. But it's one thing to try new recipes and serve them to my husband. It's a very different thing to try a new recipe and serve it to 6 other people. Yikes!! So we ended up sticking with something we knew pretty well – chicken skewers. But to make them more "American", we added some ranch seasoning. Because what is more American than ranch dressing?
I used the very same ranch seasoning mix that I had on hand from this ranch popcorn recipe. Then I mixed it with some buttermilk and Greek yogurt (for thickness) to act as the marinade for the ranch chicken.
For the other components of the skewers, I chose tomatoes, mushrooms, and onions. Then alternated them with the ranch chicken pieces when building the skewers.
To cook them, I first seared them on our little electric grill, then I finished the cooking in the oven until the chicken got to 165 degrees. If we had access to an actual grill, we probably would have cooked them on there. But our indoor method worked just fine. Not to mention, it was much more comfortable with the AC.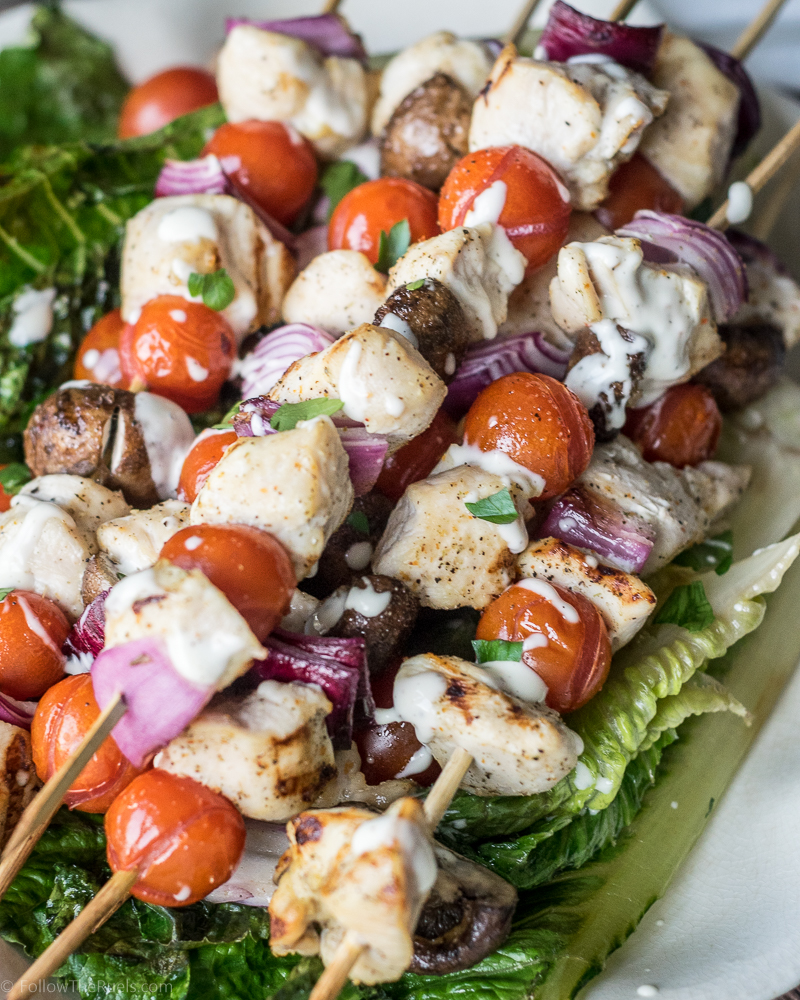 We served them up with some grilled romaine hearts and topped everything off with some more ranch dressing, because why the heck not! Once everything was deconstructed, it felt more like we were eating a big grilled salad, between the lettuce, veggies, and ranch dressing. Not that there is anything wrong with that. It was a delicious grilled salad.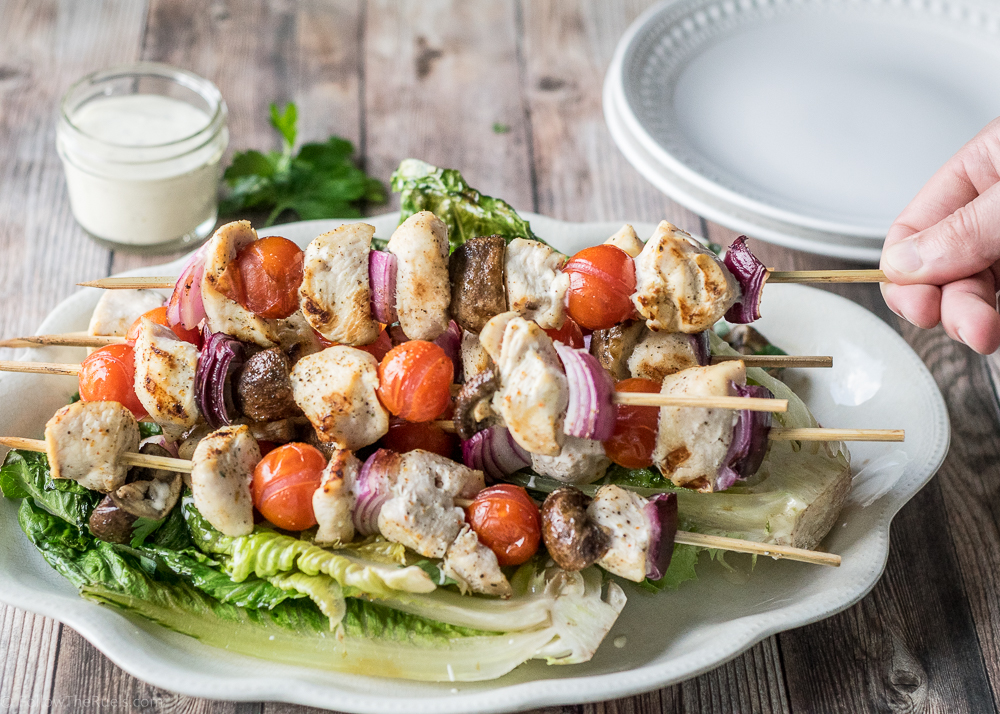 Thankfully, the ranch chicken skewers were a hit with the group! (Phewf!) I was probably the one who was the most critical of the recipe. I thought I overcooked the skewers the first time around, so I told my husband we were going to try the recipe again so I could get it right. The second time around, they were perfect! Perfectly seasoned and perfectly cooked.
Both times, they were perfectly delicious!
[amd-yrecipe-recipe:53]