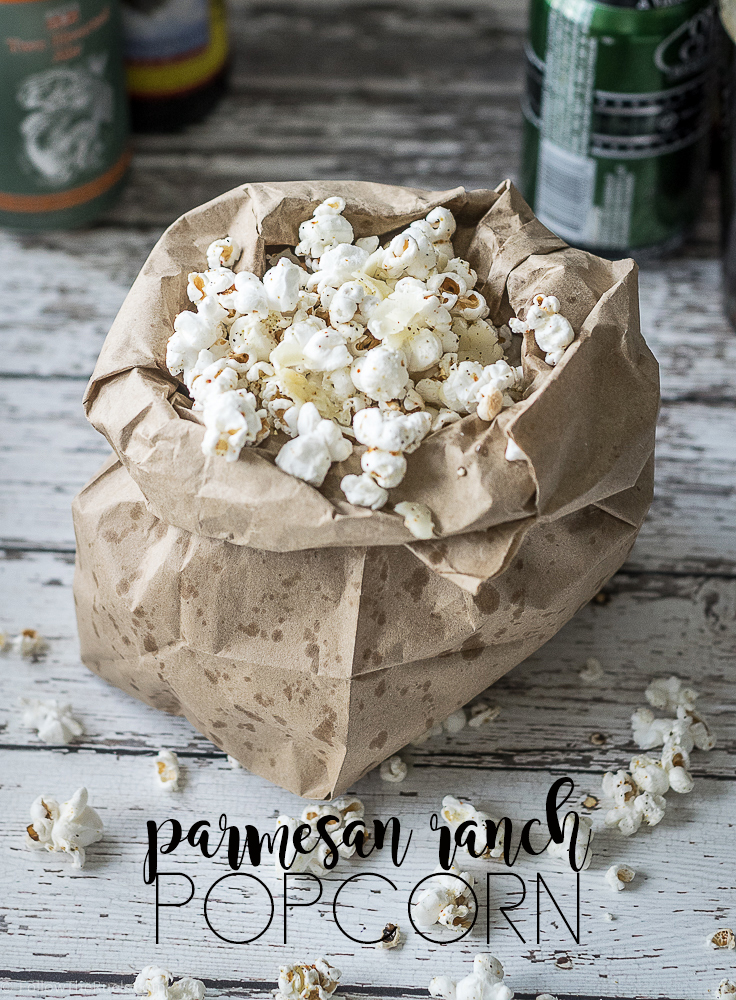 I am excited to finally be sharing this Parmesan ranch popcorn. I have been meaning to make this popcorn ever since returning from a girls weekend in Nashville back in April!
On our first night in town, my friend, Michelle, and I stopped in a popular local restaurant off of Broadway. The place was packed and we were forced to eat dinner at the bar. While we were disappointed at first, it turned out that eating at the bar wasn't quite so bad. Not only did we get to chat up the cute bartender, but we also had access to bottomless bowls of their house popcorn. We went through about three bowls before we (and by we, I mean Michelle) figured out what made the popcorn so addicting – ranch seasoning! We both went home from our trip with a strong desire to make our very own ranch popcorn!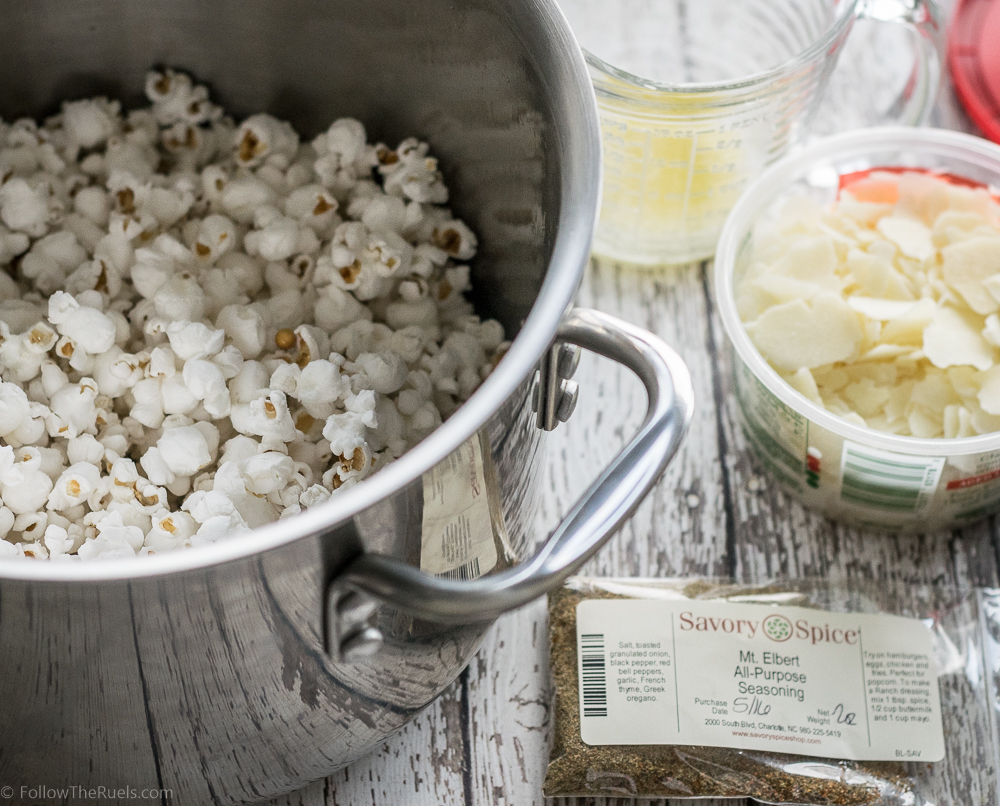 There are lots of different ways to cook up popcorn – stove top, microwave, air popper, etc. For this recipe, I decided to make my very first attempt at cooking popcorn on the stove. I relied heavily on Michelle and this blog post to help me get the hang of it. It's not as easy and you may think!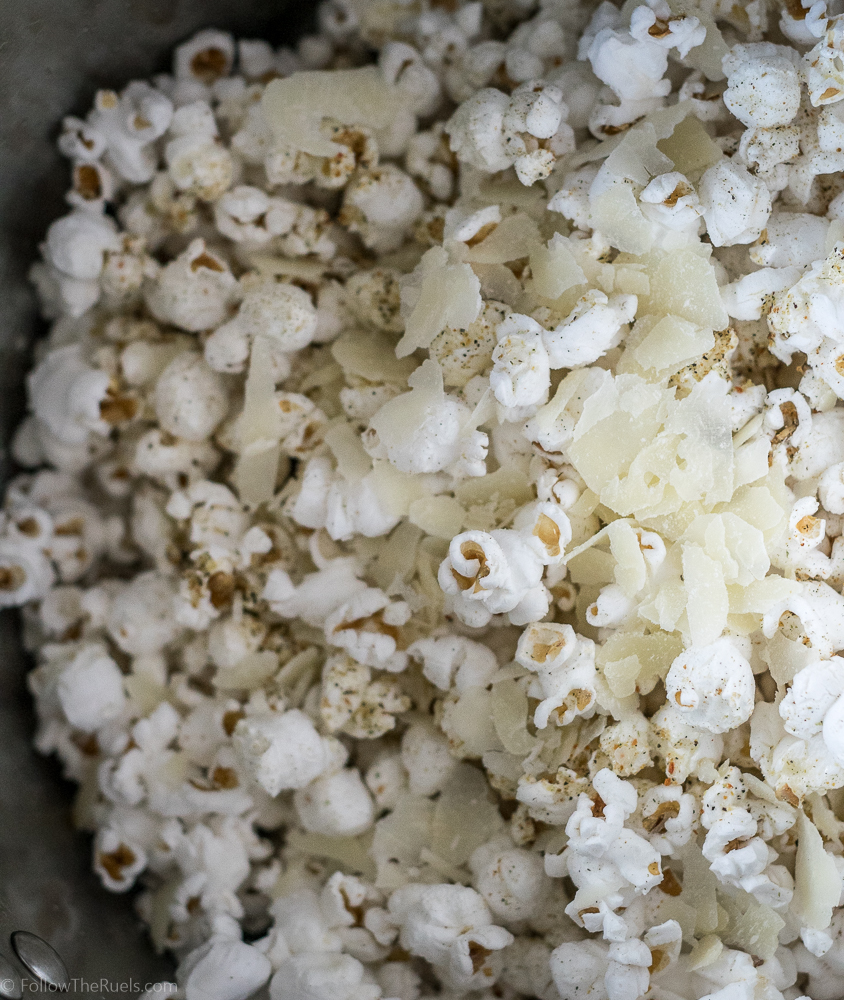 After all the popcorn kernels were popped, I took the pot off of the stove and drizzled melted butter over the top, gave it a toss, then generously sprinkled on the ranch seasoning. While the popcorn was still warm, I also tossed in the Parmesan cheese. I used shredded Parmesan which melted slightly around the kernels and sort of bound them together to form little popcorn balls. Grated Parmesan would also work great here since it would melt into all the nooks and crannies of the popcorn.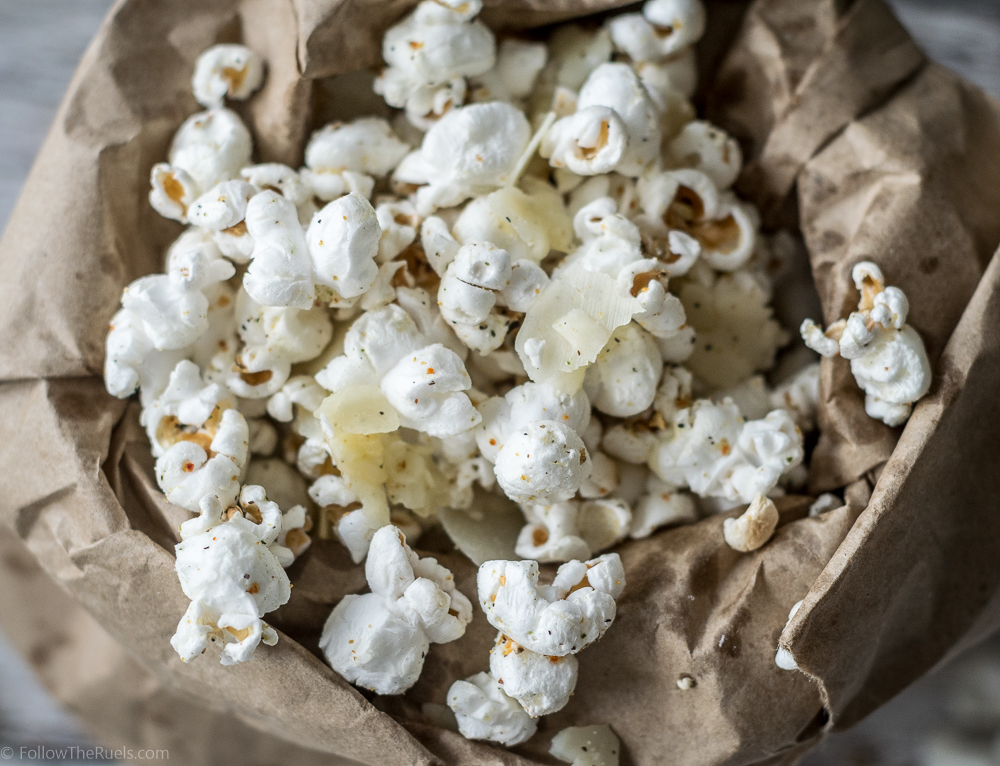 And not to pat myself on the back too much, but the Parmesan was an excellent touch to this already addicting popcorn. That bag you see there, I ate that entire thing once I finished taking photos, it was that good.
The ranch seasoning is full of lots of different flavors and spices and the Parmesan adds a nice salty touch. If you serve it to friends, I bet you they won't be able to put their finger on what you used to flavor the popcorn. But they will keep eating it to find out!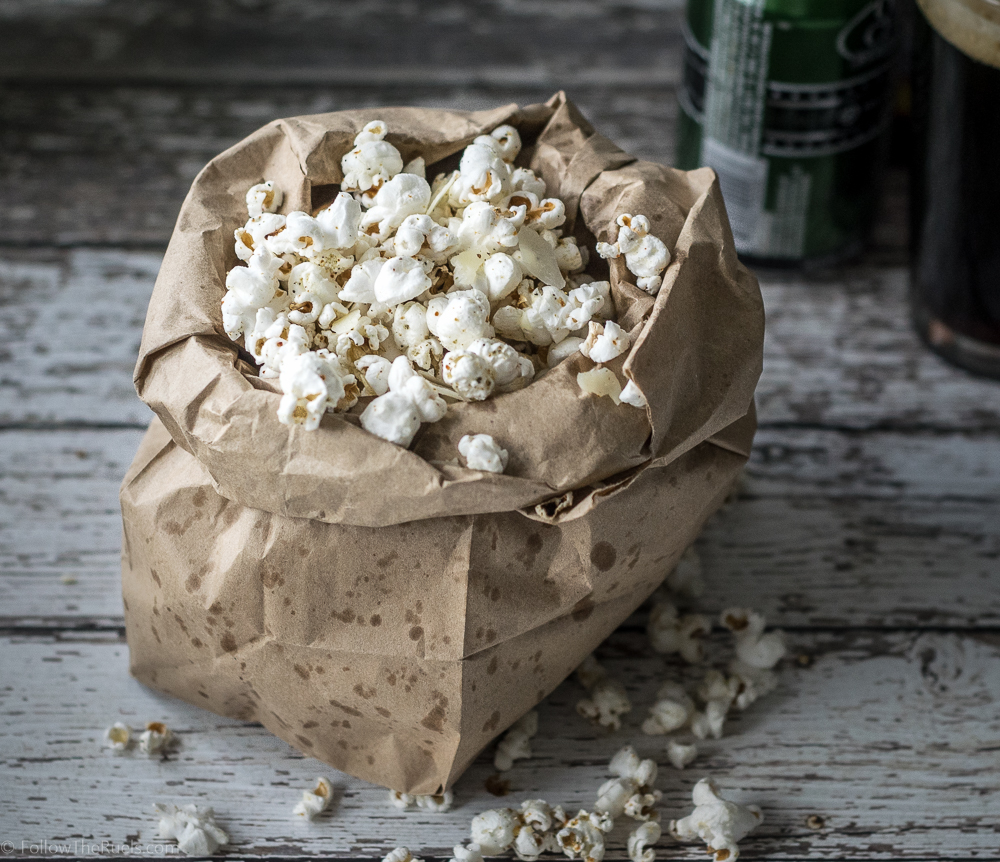 I used a seasoning mix from my local spice store that is almost exactly like a Ranch spice packet you would find at the grocery store. Michelle used the Hidden Valley ranch spice mix and she said that her popcorn turned out great, too. Really, any ranch seasoning would be delicious sprinkled on some buttery popcorn. But I think it's the Parmesan cheese that really puts it over the top.
[amd-yrecipe-recipe:51]