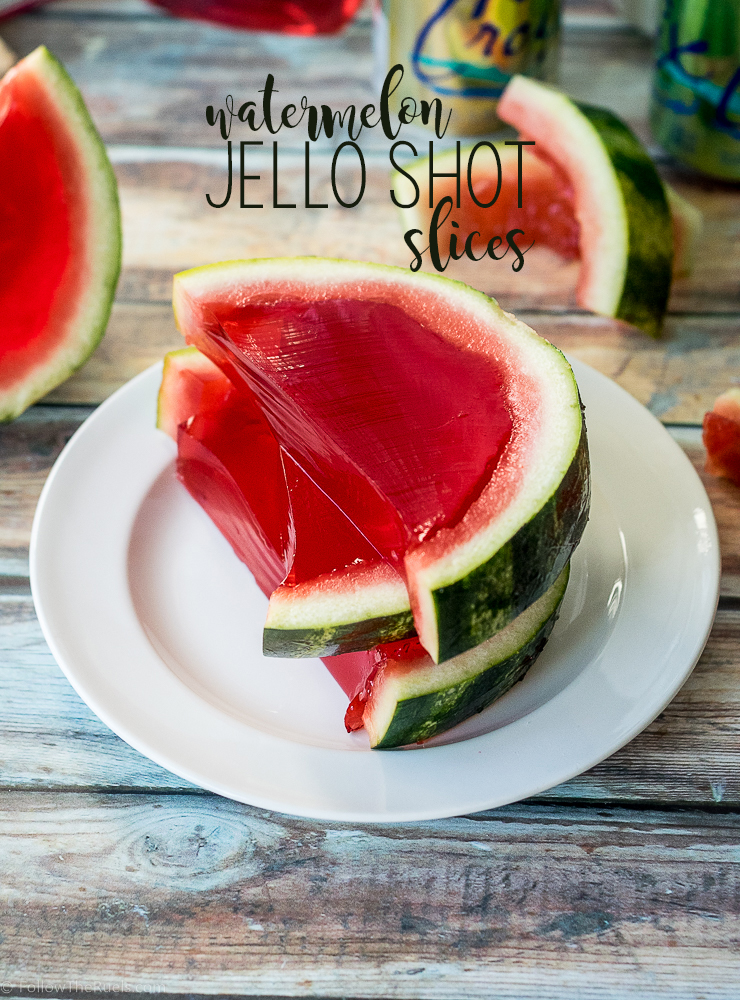 I would love to tell you that my friend, Michelle, and I spent our Memorial Day weekend laying out in the sun and with a drink in our hand. Sadly, the weather had other plans and we were pretty much rained in all weekend. But we didn't let the weather totally derail our fun – we still got to snack on these yummy watermelon Jello shot slices!
Since it rained all day Sunday, we spent the morning on the couch watching the Food Network show (of course!). On one show, they made these very same watermelon Jello shots and we just knew we had to try to make them! It seemed like the perfect treat for Memorial Day!
We started by slicing the watermelon open and taking out the just about all the melon inside. We also cut the "bottom" of the watermelon halves so that they sat relatively flat and wouldn't wobble around when we moved them from the counter to the fridge.
To make the Jello part, we pretty much followed the proportions for making "Jello jigglers" which requires more gelatin. To make sure we were filling the watermelon up all the way, I actually filled up the halves of the melon with water and poured it into a measuring cup. Of course we wanted to make these alcoholic (although that is totally not necessary, and these would be just as great without it if you wanted to make a non-alcoholic version for the kids) so I poured out some of the water and replaced it with vodka. In the end, we had 4 cups of the liquid (3 cup water, 1 cup vodka) and 3 packs of watermelon Jello for both halves of the watermelon.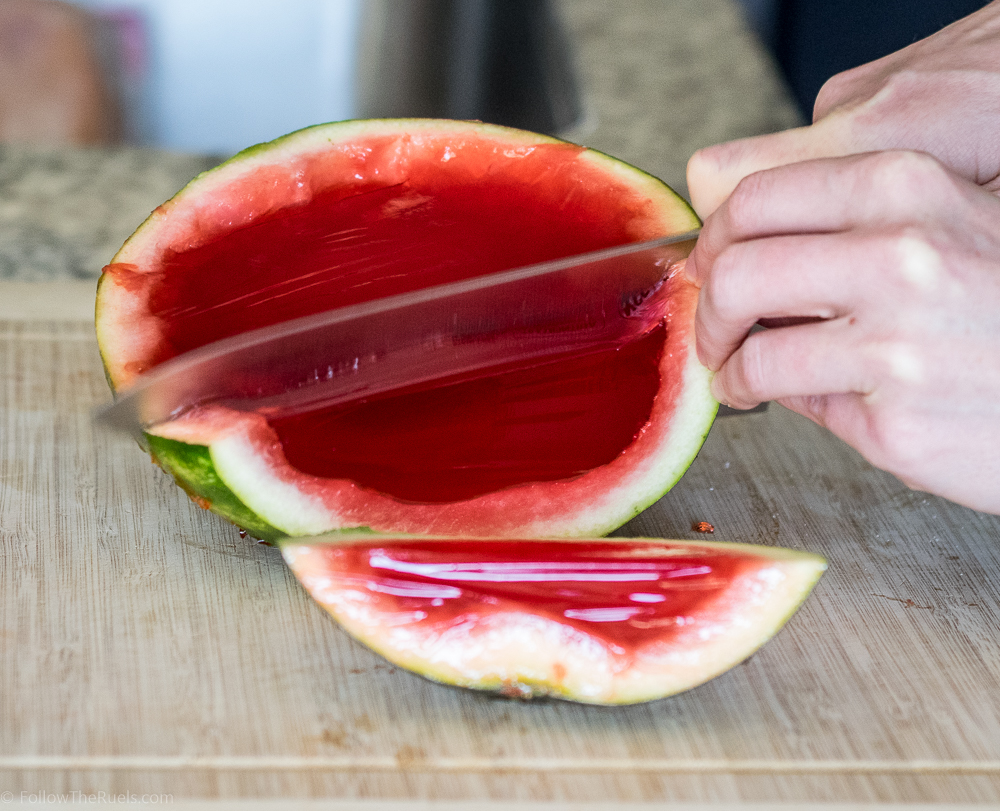 We let the Jello set overnight then sliced right into it the next day.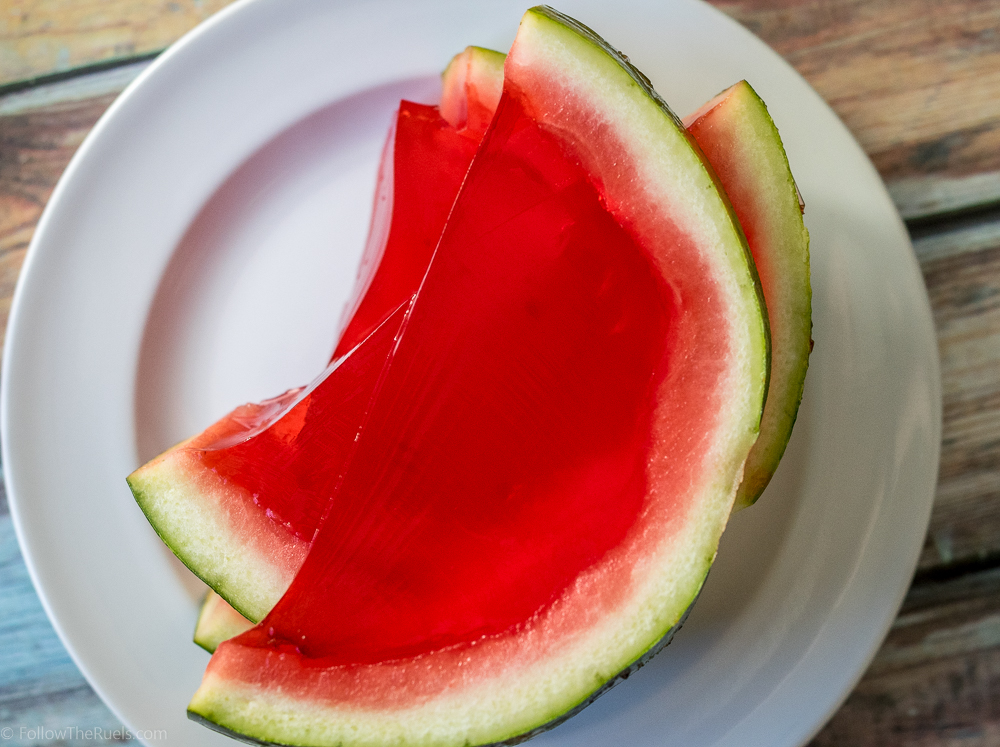 I would also recommend using the smallest watermelon you can find. The Jello just won't be strong enough to hold if you have a huge watermelon. You could also cut them into quarters if you can't find a small watermelon.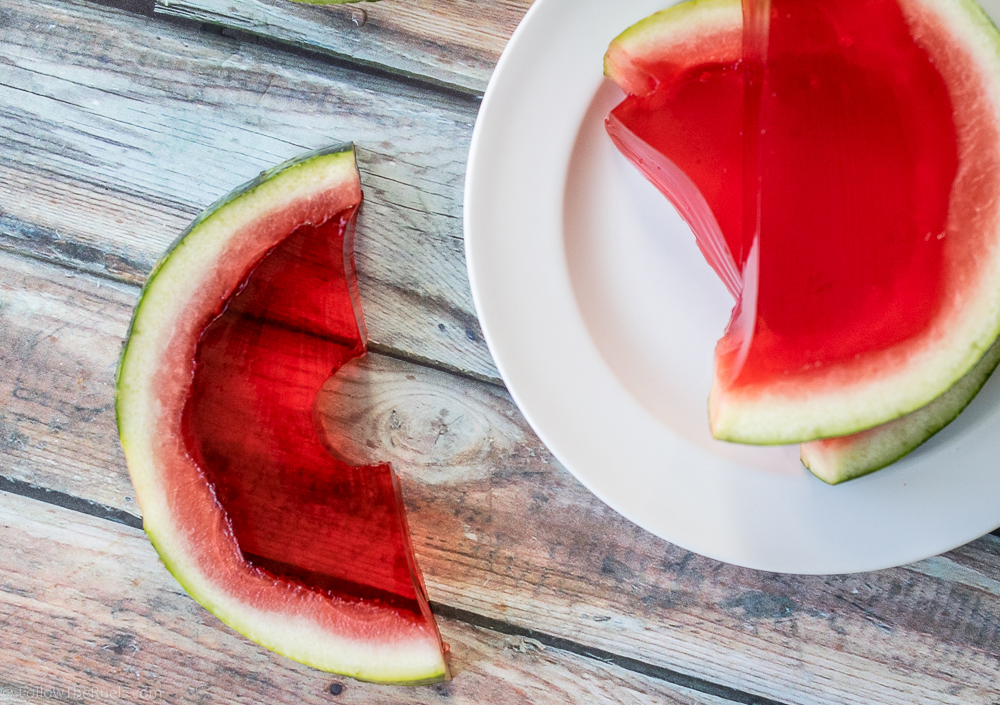 Man were these good! And so dangerous! The Jello really masks the flavor of the vodka and it's not like this is a tiny Jello shot. It's a whole watermelon slice of a jello shot. These can get you in trouble pretty quickly.
This may be the most fun use of a watermelon since the watermelon keg.
[amd-yrecipe-recipe:39]