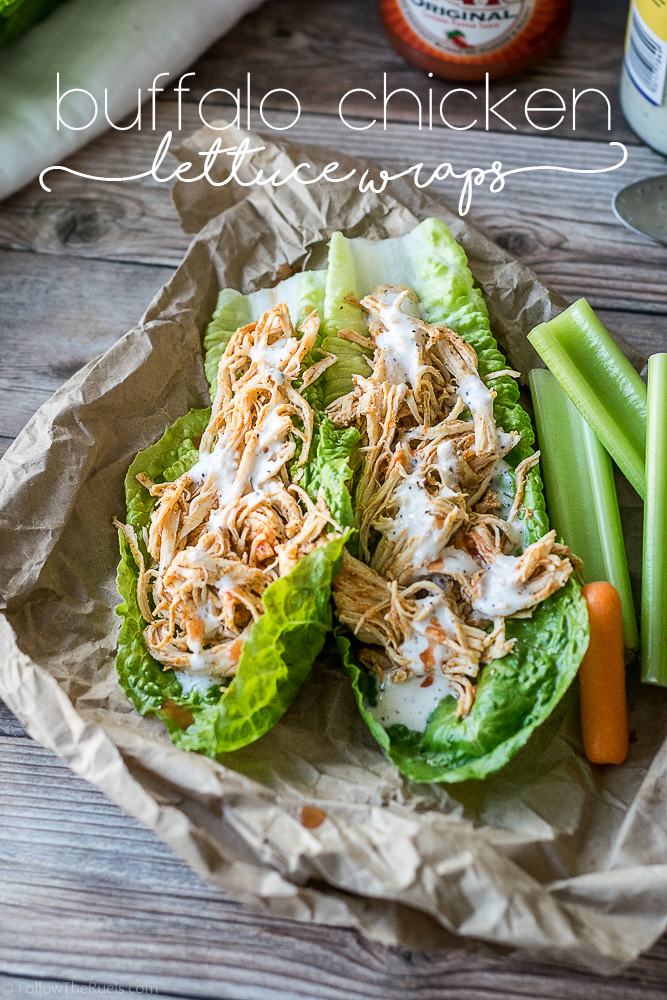 So fun fact about Lindsey: I have almost no tolerance for spicy foods. When the waitress at the local Thai restaurant asks me which level of spice I want I say "negative 5, thanks!". Unfortunately I have surrounded myself with adventurous fire-eating people, like my husband who likes to add extra Sriracha to his ramen, or to my friend, Michelle, who doesn't bat an eye at some Franks RedHot.
Michelle has been in town visiting from San Francisco for the past week and one thing we both have an appreciation for is cooking (and eating!). She is probably the biggest fan of the blog, so when she told me about her go to Buffalo chicken lettuce wraps, I knew I had to make them for the blog. What I didn't consider was that Michelle's spice tolerance is much more advanced than mine (and that we would accidentally buy the Franks RedHot Cayenne Sauce instead of the Buffalo sauce).
But despite the heat, these were soooo good (Michelle would never steer me wrong). I just had to douse mine with some extra ranch dressing, but since when has ranch dressing been a problem (never, that's when)? So if you like super hot stuff, stick with the Franks RedHot. If you are like me and are a wuss, then Michelle recommends Buffalo Sauce which she says is so much better.
And for any of you Paleo folks out there, this hot sauce is Paleo and you can make your own Paleo Ranch dressing to make this entire meal 100% Paleo.
Following Michelle's instructions, I placed some frozen chicken breasts in the slow-cooker, then doused it with the sauce. Next I sprinked on a Ranch dressing mix that I picked up from my local spice shop, but Michelle always uses the Nature Valley Ranch dressing packet, so use whatever one works best for you!
I also added a touch of honey to balance out the heat, but that is totally optional based on your spice preference. Then I set it and forget it! (Side note: does anyone remember those infomercials from back in the day? My dad totally bought one of those rotisserie ovens that Ron Popeil was peddling and we used it all the time!)
With about an hour left in the cooking time, I took two forks to the chicken to shred it. The chicken keeps cooking down and all the flavor soaks in.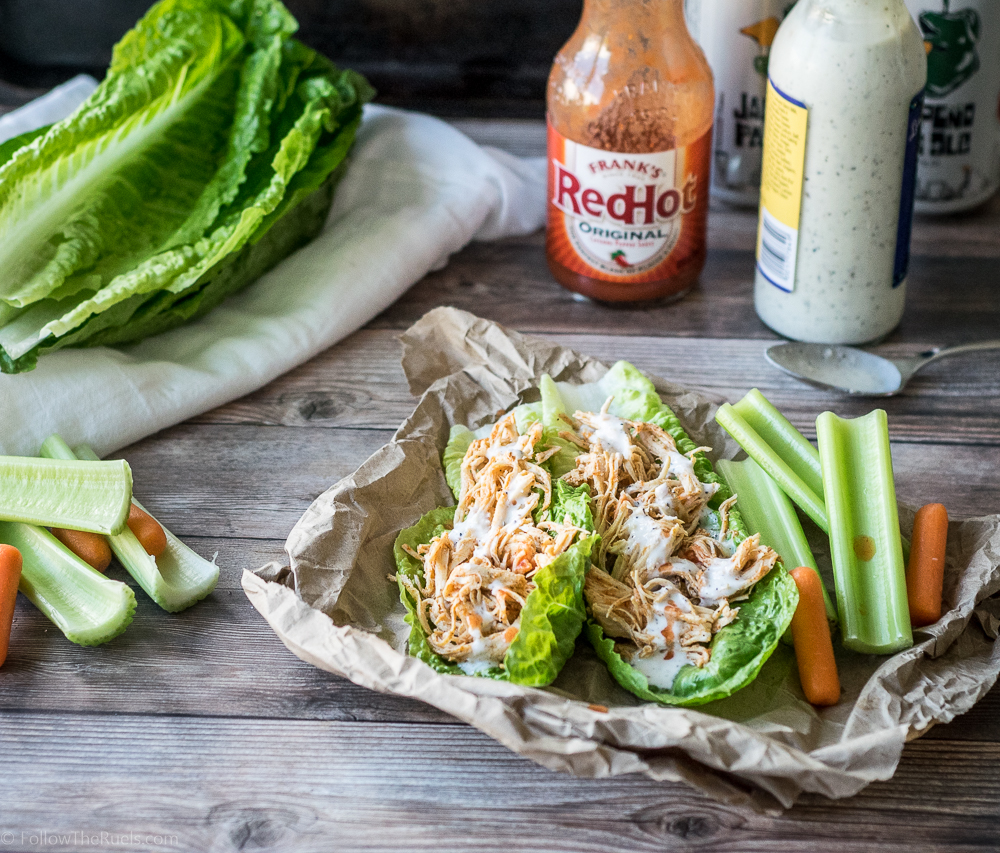 At this point you could do just about anything you want with the chicken. Pile it onto a burger bun, spoon it into a taco shell, or – like we did – load it onto some Romaine hearts. As Michelle pointed out, the lettuce helps to cool down the heat from the sauce so it is the perfect pairing. Plus it's healthy!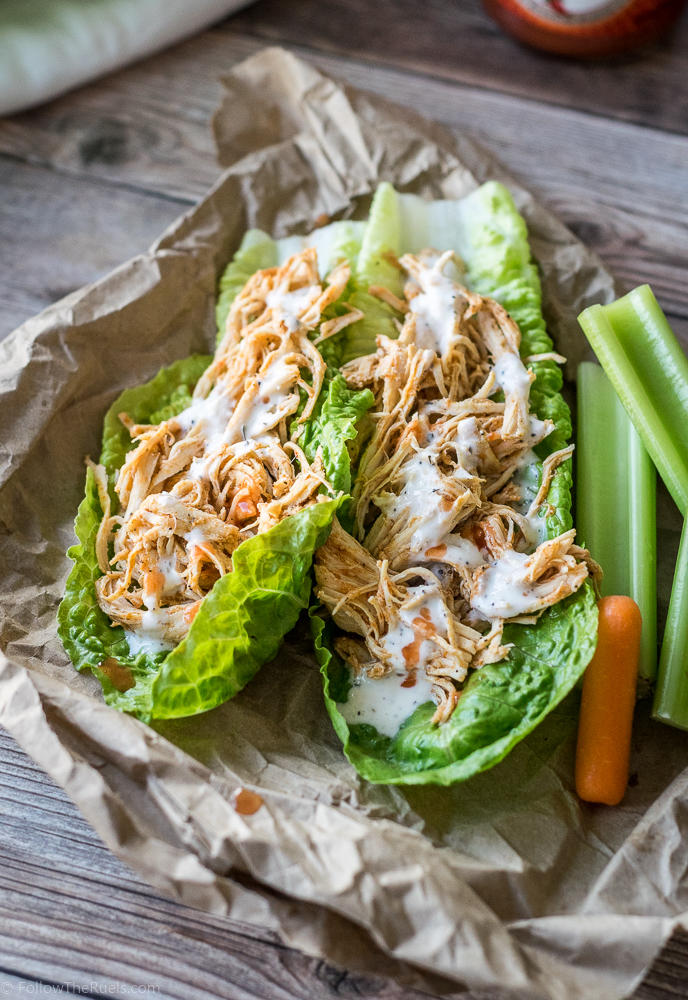 Doesn't that look delicious? The chicken is so tender and flavorful. Of course I was heavy handed with the Ranch dressing for reasons already stated above. But Michelle, Billy, and I all thoroughly enjoyed them. I even had some leftover Buffalo chicken lettuce wraps the next day hoping that my I could improve my spice tolerance overnight. I will surely be making this recipe again (next time with the Buffalo sauce), especially if we are having friends over. It is a great dish to make for a large group and would be perfect for a tailgate or watch party!
[amd-yrecipe-recipe:38]