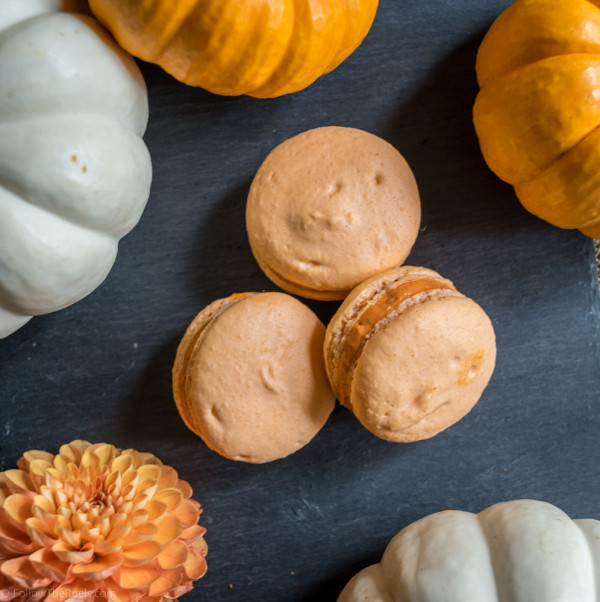 I'm going to be honest…I don't LOVE pumpkin flavored foods. Pumpkin spice lattes are not my thing and I avoid pumpkin pie like the plague. But everyone else seems to love pumpkin so much, and it is the ultimate Fall flavor, so every Fall I try some new pumpkin recipes thinking that maybe THIS will be the year I finally get what all the hype is about.
Well these macarons are helping me get there. The macaron itself is just vanilla flavored, but the filling is this subtle cream cheese based filling with a bit of pumpkin puree and a generous about of pumpkin pie spice. The resulting macaron has just a hint of the pumpkin flavor that is complimented by the cream cheese and spice flavors and the vanilla cookies.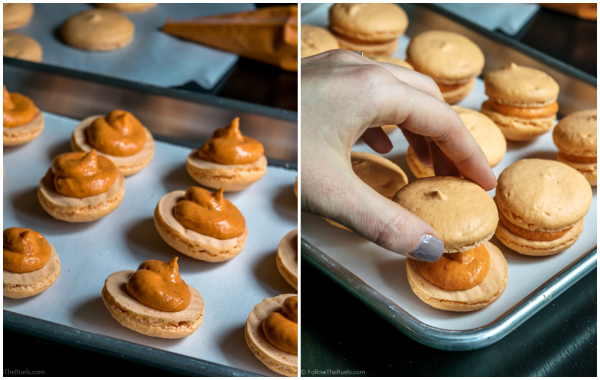 As I have mentioned before in other macaron posts (chocolate hazelnut, cake batter), macrons are tricky! Which is why I don't try to do too much with the cookie part and save the all flavor for the filling. But if you want even more pumpkin spice flavor, feel free to mix in some pumpkin pie spice to the batter before you pipe them.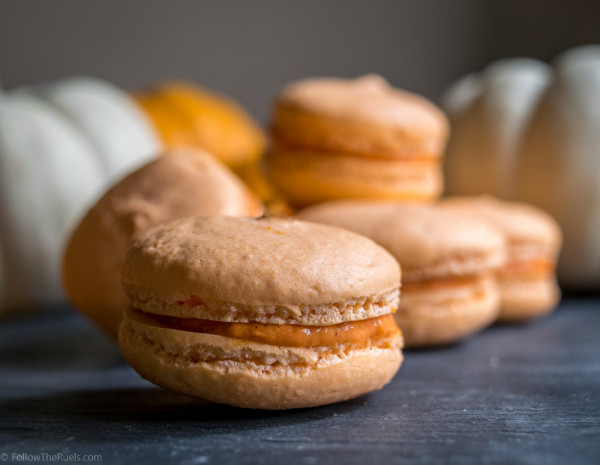 If you have never made macarons, do not be intimidated! There are lots of youtube videos and instructional blog posts that will help you master the art!
[yumprint-recipe id='65']