Apparently August is bacon month. Maybe it's fate, but without even knowing that I had come up with several different bacon-centered recipes for this month. I guess on some level, I must have known.
Bacon marmalade might sound bit unusual. You don't normally put bacon and marmalade together (semantically nor gastronomically), but it is quite extraordinary. It isn't actually bacon mixed with a traditional fruit-based marmalade. It is bacon cooked down with some onions and garlic, then glazed in whiskey, maple syrup, brown sugar, and a bit of vinegar. Or processed candied bacon.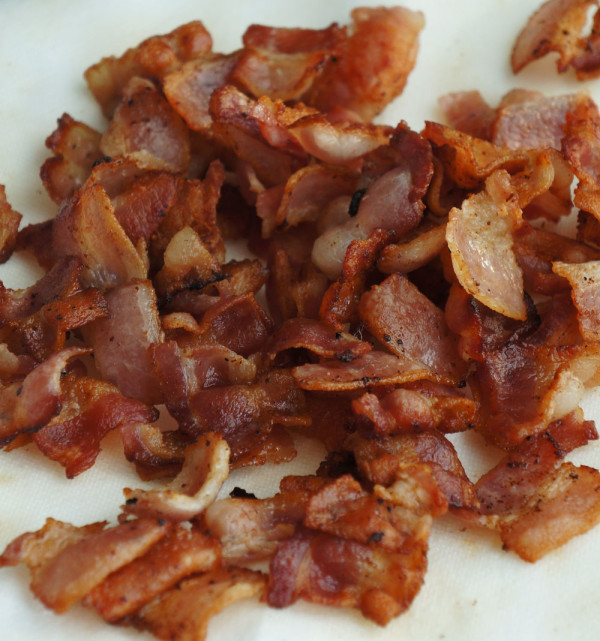 I started by cooking 1 inch pieces of bacon, then draining them on some paper towels. I reserved about 1 tbsp of the bacon grease for cooking the onions. The pieces will end up back in the pan and keep cooking, so I didn't over cook the bacon to be too crispy.
In the same pan with that reserved bacon grease, I sauteed the onion and garlic until the onions were soft and translucent. Then I poured in the whiskey (shhh…don't tell my husband I used his good stuff) and maple syrup and let that simmer and reduce a bit. After about 5 minutes, I added back the bacon as well as the vinegar and brown sugar.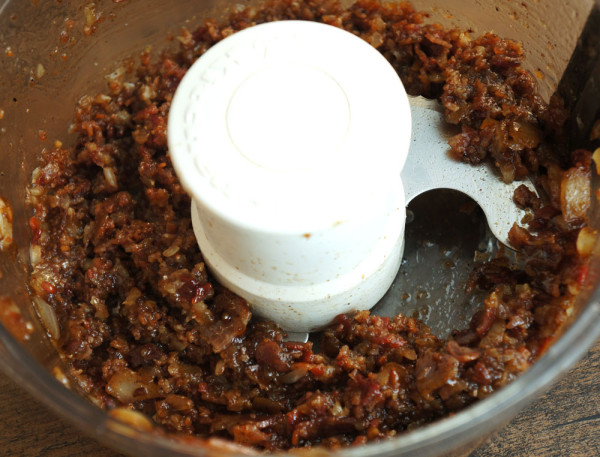 I let this all cook on low heat for another 5-10 minutes until all the liquids formed a glaze. Then I spooned the bacon into a food processor and pulsed until I got the desired consistency. This would definitely be a personal preference, but I wanted my bacon marmalade to still be slightly chunky.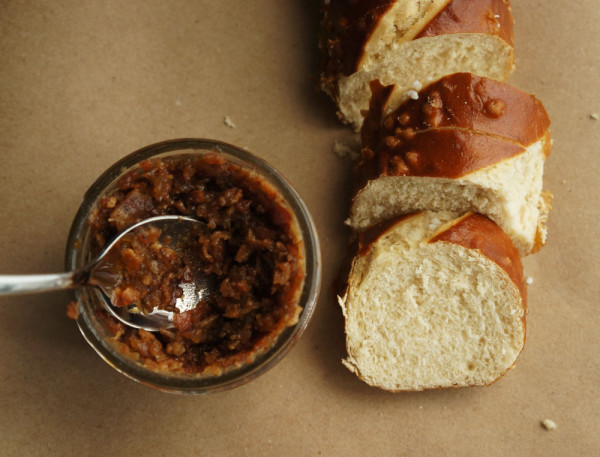 Before my husband and I could find a fun way to use this, we just slathered it on some bread. Which really was the perfect way to eat it. Keep it simple, stupid!
But, in case you are wondering, this bacon marmalade would be wonderful on a hamburger, pizza, brussel sprouts, sandwich, a spoon…really, you could put it on anything. Its delicious. Obviously. It's pretty much just candied bacon!
What would you put bacon marmalade on?
[yumprint-recipe id='37']