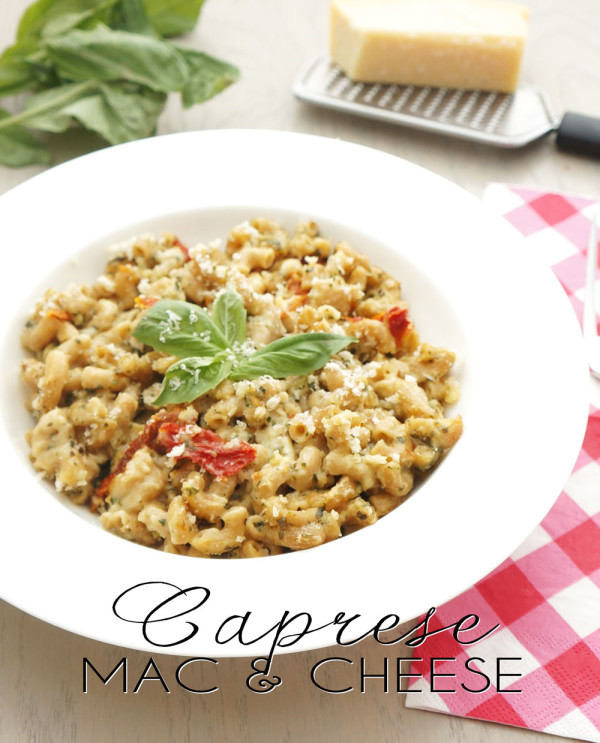 You know whats funny? Prior to this year, I probably hadn't eaten a full portion of mac and cheese since college (I won't tell you how long ago that was, but it was more than a few years). But maybe now that I am married and don't have to worry about fitting in a wedding dress, I have been trying out a few different mac and cheese recipes (including a vegan one!). Even though mac and cheese isn't super healthy, I try to balance out my guilt by packing it with lots of other vegetables. In the case of this caprese mac and cheese, I have loaded it with sun dried tomatoes and a basil-spinach pesto.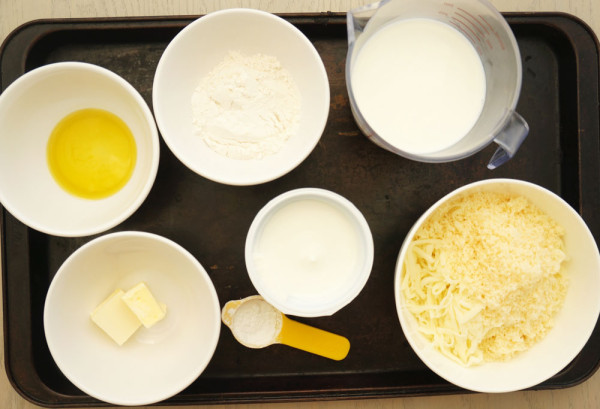 Since this is a caprese mac and cheese, I used mozzarella cheese instead of cheddar. I also tried to lighten it up by using low-fat milk and Greek yogurt instead of cream and lots of butter. Don't worry, there is still a bit of butter in there, but not much.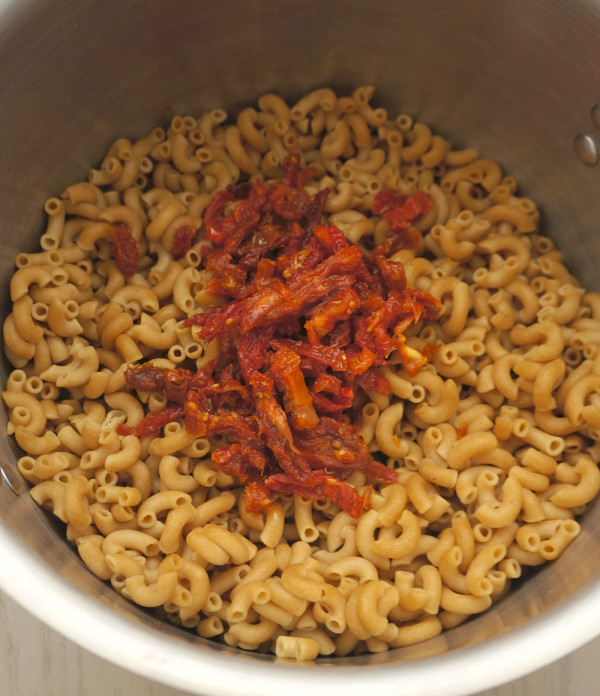 I prefer whole wheat pasta normally, so that is what I used here. Sometimes whole wheat macaroni can be hard to find, so if you have trouble finding it you can use any other short and squat noddle, like penne, fusilli, or bow tie. If you are gluten-free, you can even use brown rice pasta noodles.
Once the pasta is cooked up, I mix in the drained sun dried tomatoes. I then pour the creamy cheese sauce over top and mix thoroughly until all the pasta is covered. Then I spoon in the pesto and fold in so it is sort of marbled through out the pasta.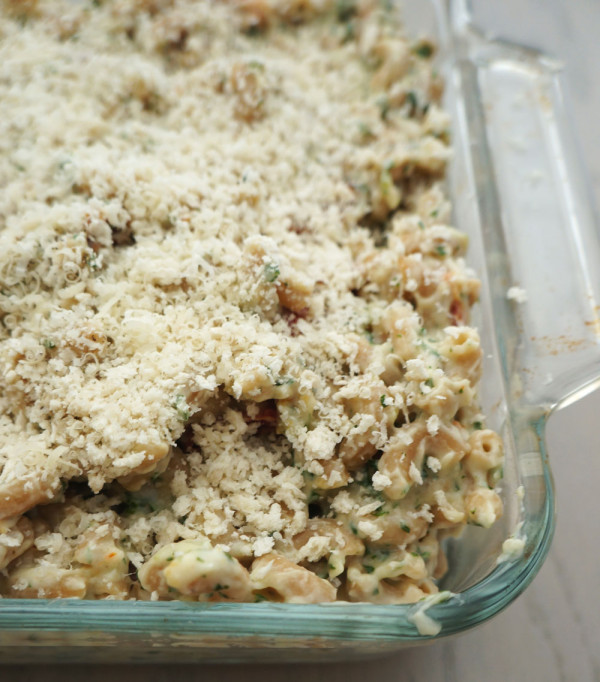 I dump the pasta into a glass baking dish then top with bread crumbs, spices, and Parmesan cheese and bake until golden brown.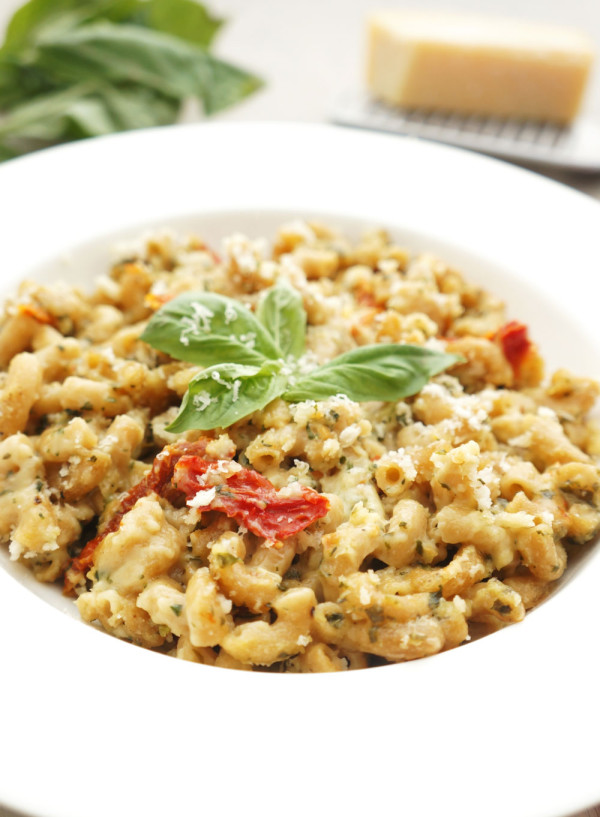 The resulting mac and cheese is extremely creamy and definitely takes on that pesto flavor. The pieces of tomato are nice to balance out the flavor of the herbs and the creaminess of the cheese.
While it is definitely not health food, its nice to still get a decent portion of veggies in this mac and cheese!
[yumprint-recipe id='47']