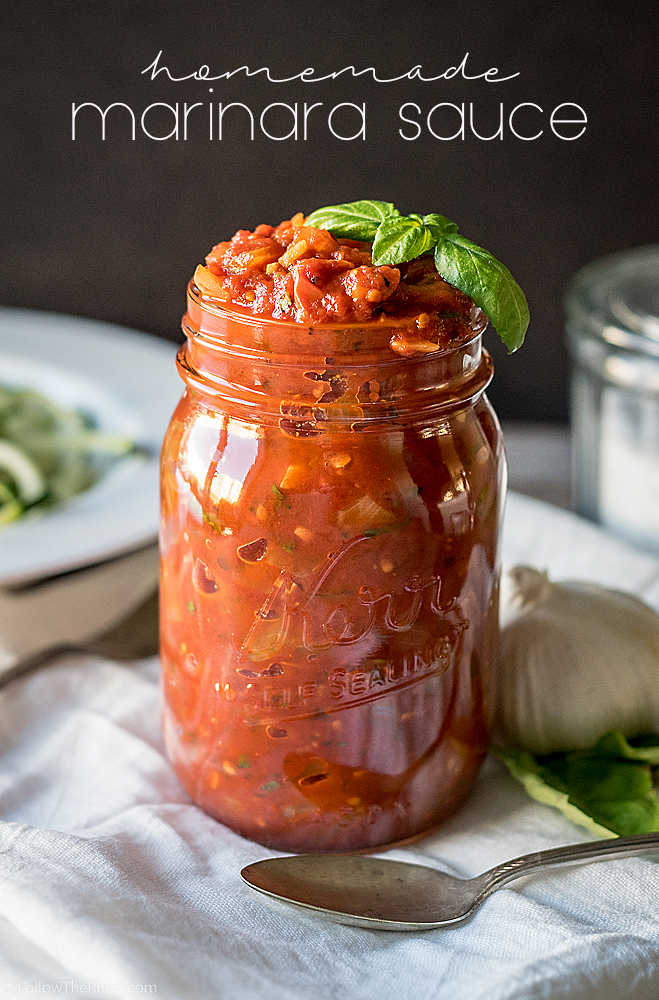 Store bought marinara sauce, or spaghetti sauce, was one of those products I never thought twice about buying, assuming it was all "healthy". It wasn't until my first Whole 30 when I was constantly reading labels that I realized how much sugar (and other weird ingredients) is in that stuff! While I was disappointed that one of my favorite easy meals was now ruined by my new found nutritional education, it forced me to figure out how to make my own.
During my first Whole 30, I made zucchini noodles and marinara sauce almost every week. At first the sauce was a little bland or runny. But then I learned my favorite herb combinations and the perfect cooking process so that I wouldn't end up with a bowl of watery tomato soup. It definitely took some trial and error, but I think I finally have found my favorite marinara sauce recipe!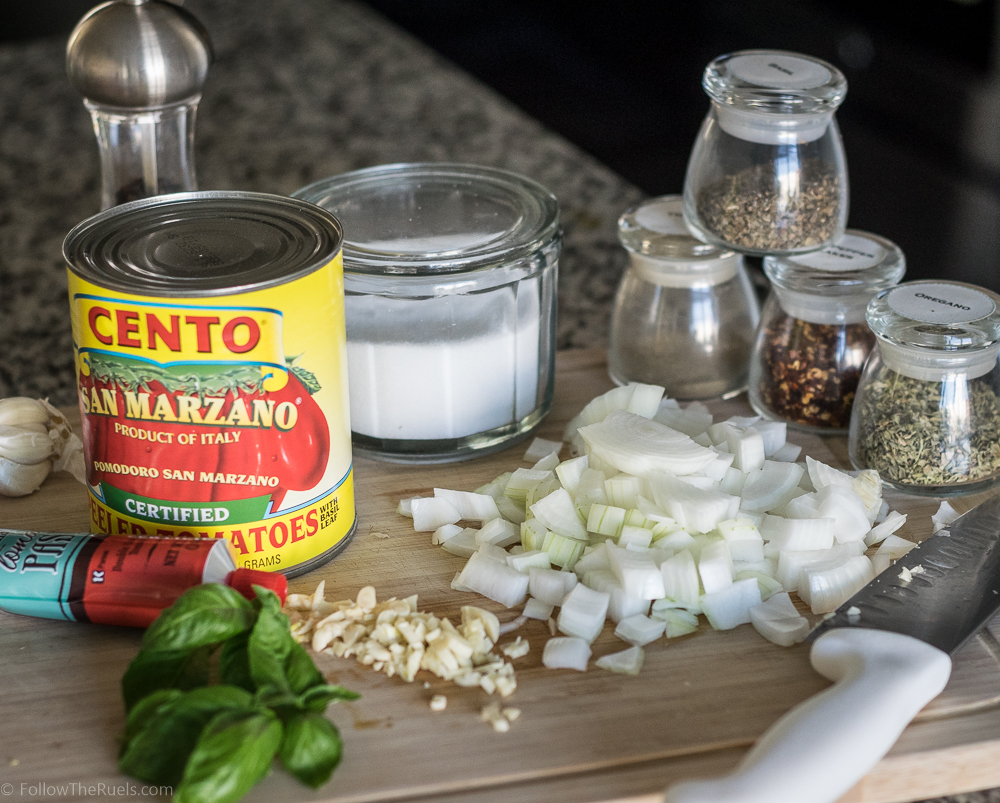 It starts with a big can of San Marzano tomatoes. They are whole, peeled tomatoes and are so soft to juicy that they break right apart when you press a wooded spoon. I add the tomatoes to a pan of sautéed onions and garlic along with a mix of Italian herbs, such as basil, oregano, and thyme. I prefer to use dried herbs in this sauce mainly because I have them on hand all the time, but also because fresh herbs can wilt down and change flavor if they are sit in the sauce too long. For some freshness, I add some fresh basil right at the end.
I let everything simmer on the stove for about an hour. For the first 30 to 45 minutes, I leave the cover on so that none of the moisture escapes. Then for the last few minutes I take the lid off and let that moisture evaporate so that the sauce is thick and clings to the noodles.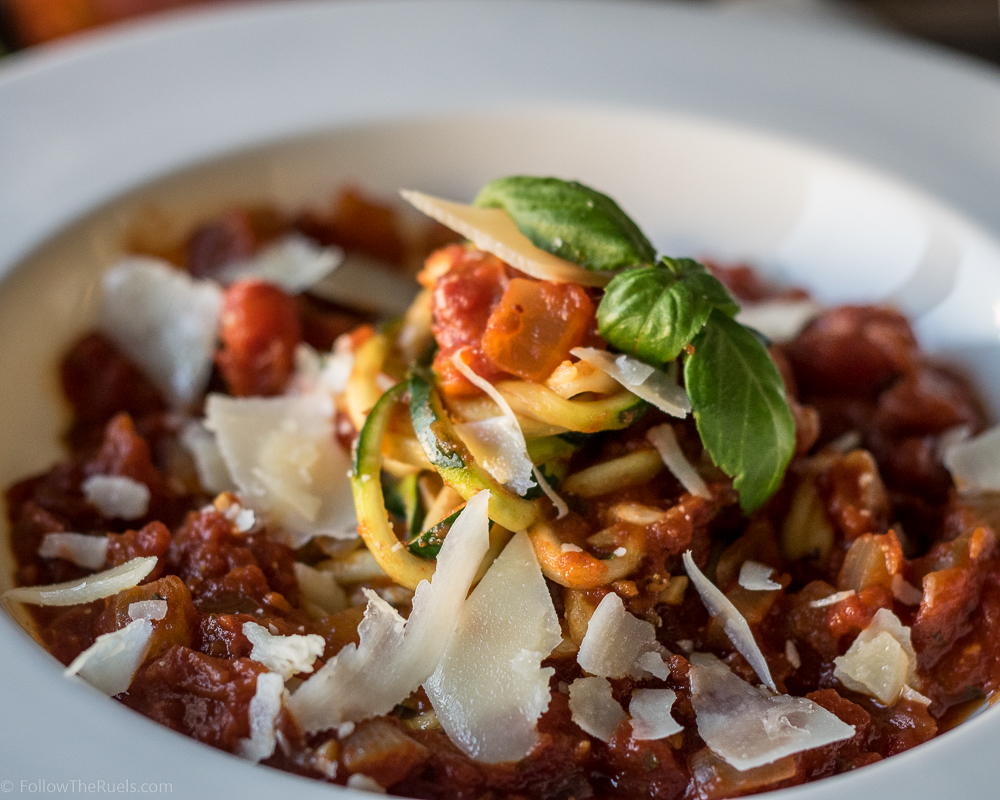 From here the sauce could be used in a number of different ways. My favorite ways to use the sauce are to pour it over some zucchini noodles, pour it over some cooked ground turkey to make a meat sauce, drizzled over chicken breasts with some Parmesan cheese, or spread over a pizza crust. Nowadays I make a big batch every couple weeks and keep a jar of it in the fridge just in case. I still have my easy go-to meals but now I know exactly what I'm eating, which I find pretty cool.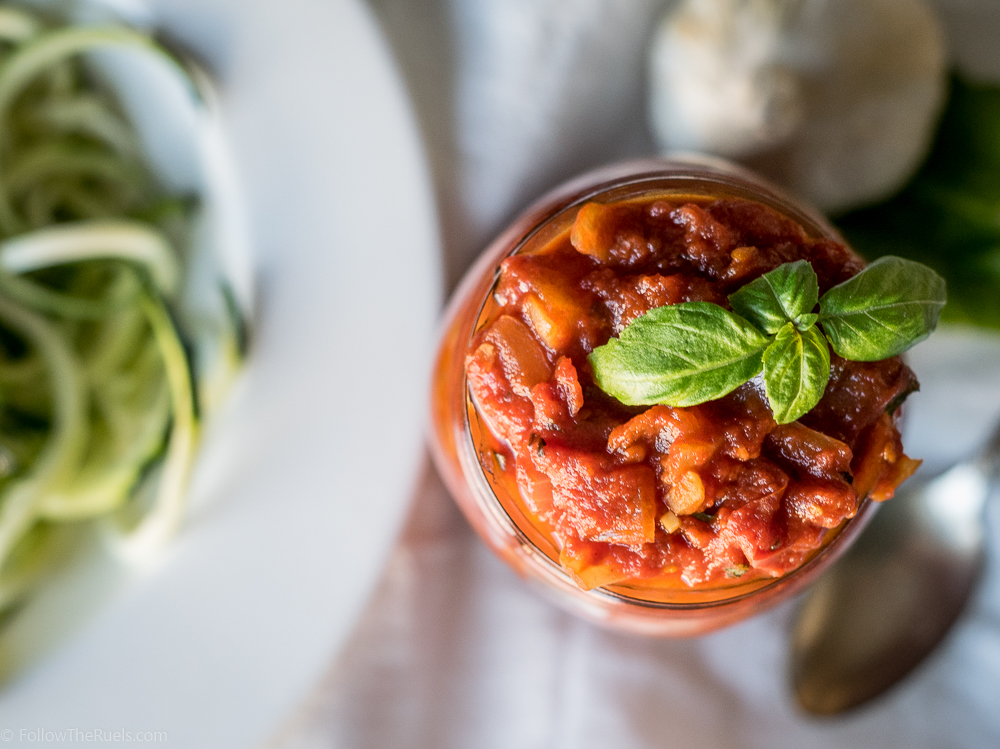 [amd-yrecipe-recipe:46]