If you came here expecting to find your classic, Mexican-inspired, Super Bowl party seven layer dip you will be sorely dissapointed. This is not that. It's better than the calorie bomb that is seven layer dip. Okay, maybe not better (who doesn't love refried beans topped with guac, sour cream, cheese, etc?), but it's different. In a good way. A much healthier way.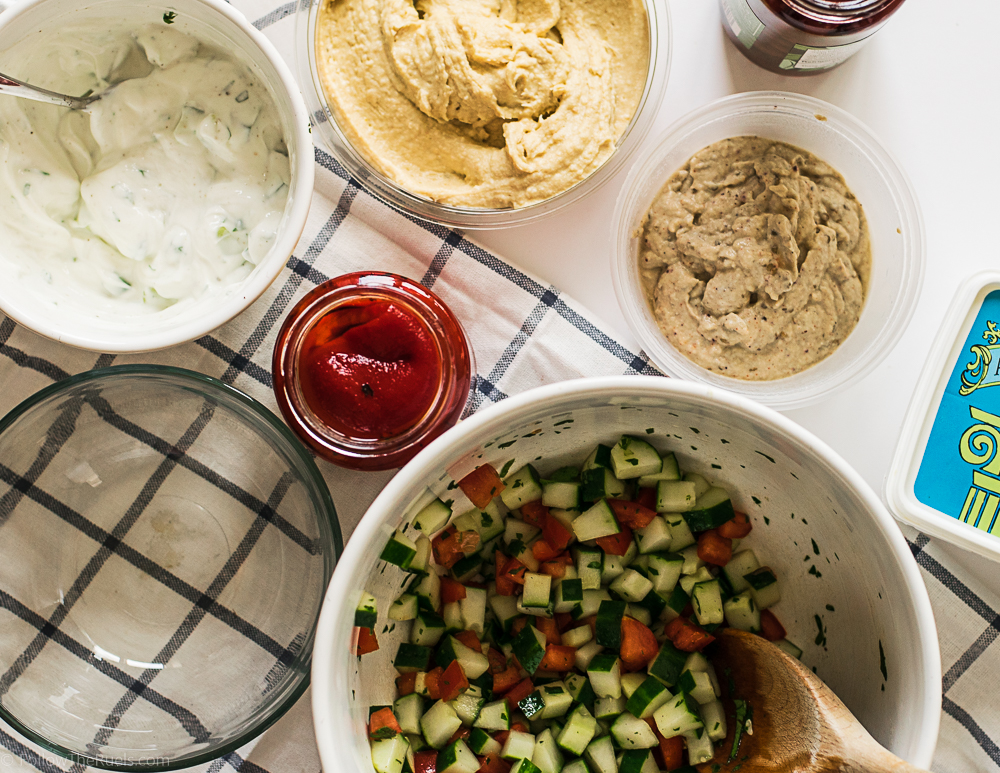 Instead of the refried beans, guac, sour cream, and salsa, this dip is layered with hummus, baba ghanoush, Greek yogurt, and Israeli salad. It's almost like each layer of the classic seven layer dip is replaced with it's Mediterranean/Middle Eastern counterpart.
Layer 1 (or 7, depending on which direction you count them) is the hummus. I just used my favorite store-bought brand, but you can knock yourself with your homemade stuff.
Layer 2 is the sliced roasted red peppers.
Layer 3 is either Greek yogurt or tzatziki. I made mine with tzatziki, but I don't know that it was worth the extra effort to make tzatziki. Once the dip was on the chip, it just tasted like creamy Greek yogurt.
Layer 4 is baba ghanoush, my favorite of all the layers (you can read about my love affair with baba ghanoush here). Again you can use store bought or homemade. In this case I would advocate for homemade because it is just soooo good.
Layer 5 is the Israeli salad, which is just a mixture of tomatoes, cucumbers, onion, parsley, and lemon juice. I made mine just a few minutes before assembling the whole thing.
Layer 6 is a healthy sprinkling of feta cheese.
And finally, Layer 7 is some olives, my least favorite of all the layers. Full disclosure, I only included the olives so that I could have seven layers. When I make this again, olives will be nowhere near this dip! But if you like olives…knock yourself out!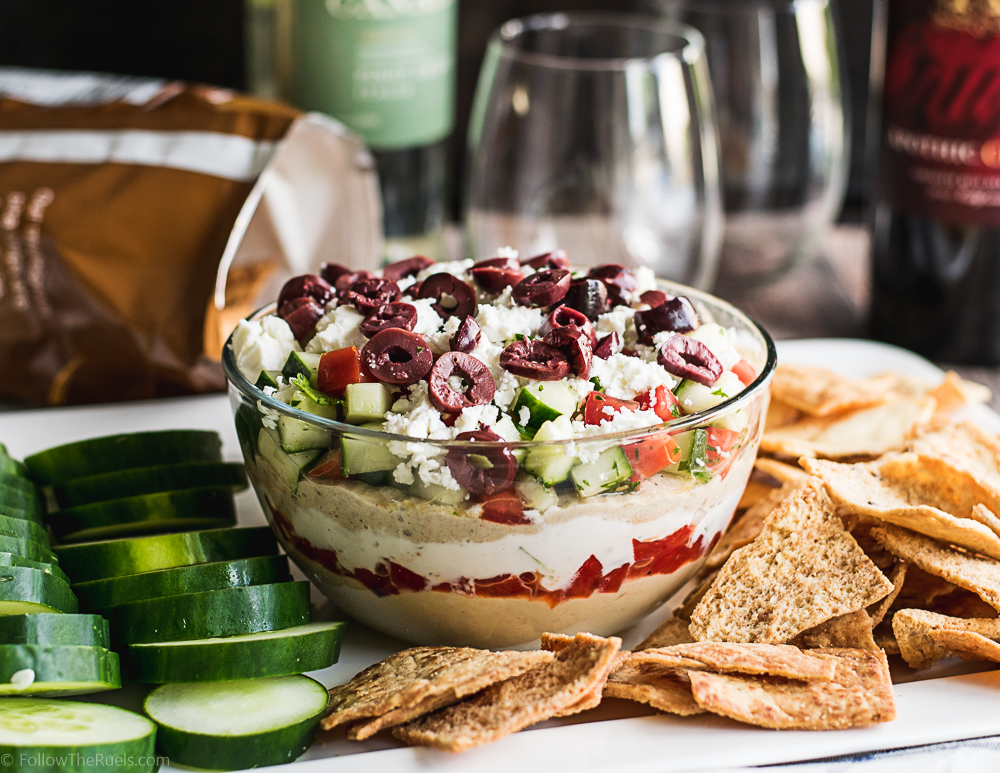 I layered everything together in the smallest clear dish I had available so that I could see all of the layers. Then I served it up with some pita chips and veggies.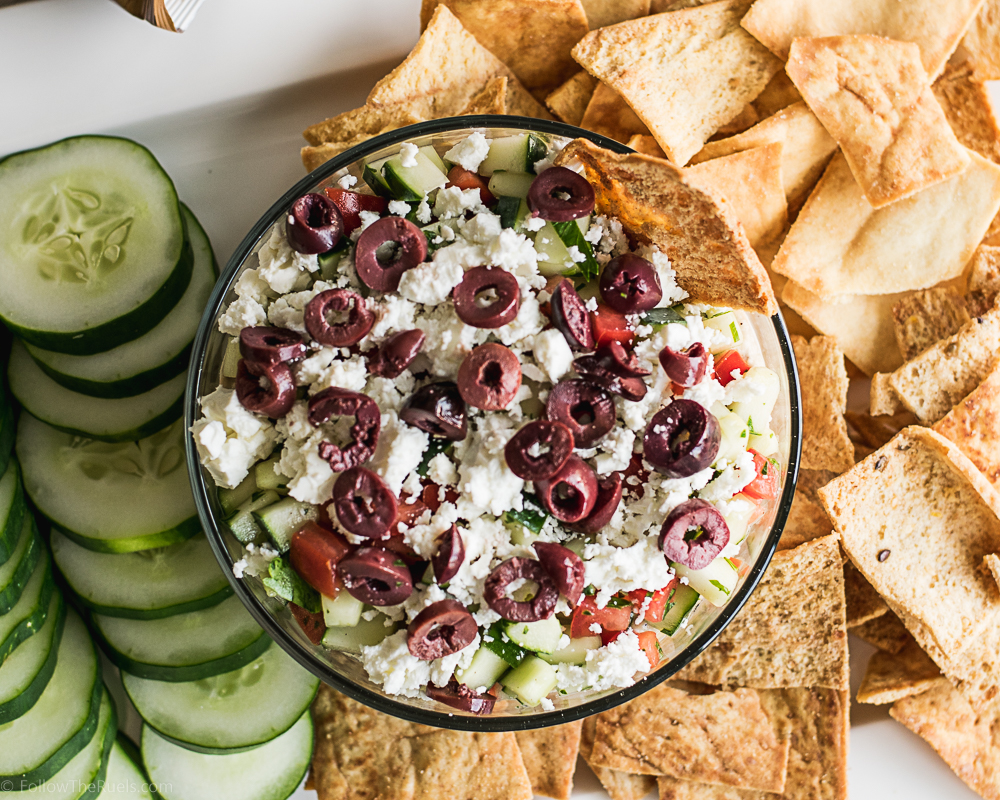 One recommendation I would make is to keep it small. Even if you want to serve this to a bunch of people, just serve it in several smaller dishes. And that's a recommendation for all layer dips. You don't want people wondering what they are eating once all the layers and just blend into one another.
Not that there is anything wrong with that. But after all that work making each of the seven layers, I would want them tonstay that way!
[yumprint-recipe id='118′]