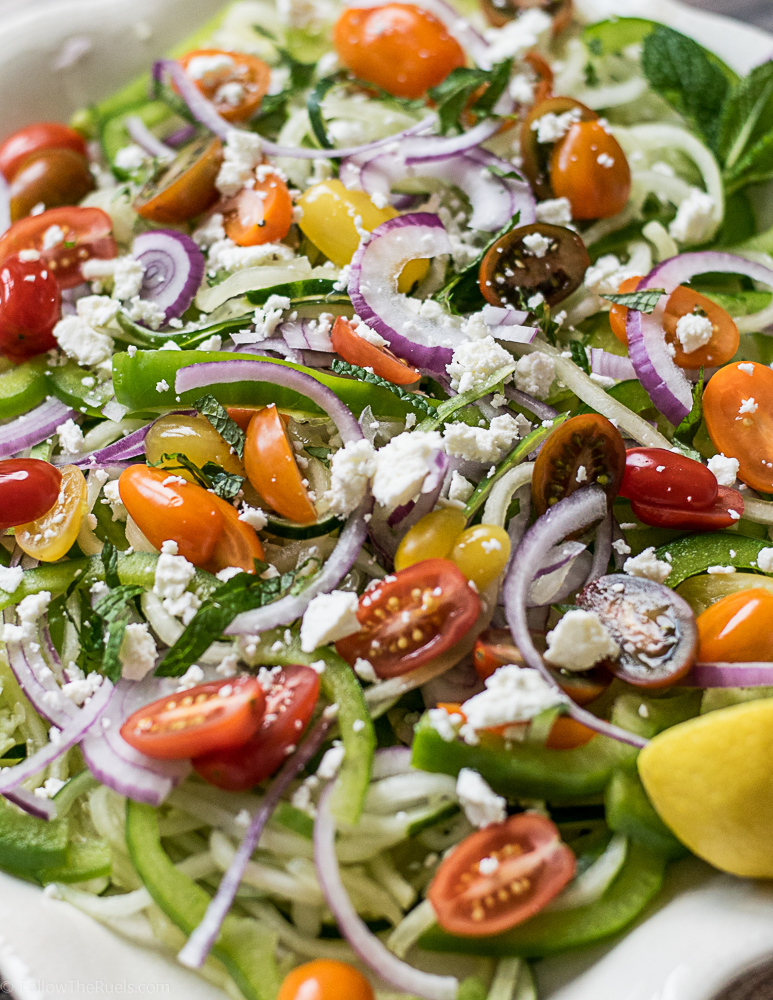 Even though my spiralizer is pretty much a one trick pony (it pretty much just spiralizes), it is one of my most used one-trick ponies in the kitchen. Especially in the Summer when I don't feel like cooking anything and it will instantly transform something ordinary into something fun and unique.
Like this spiralized cucumber Greek salad. What makes this salad so special? Nothing really….except the spiralized cucumber. It just changes the whole thing. Instead of feeling like you are eating a salad, you almost feel like you are eating a veggie packed pasta (cold pasta, I'll admit).
Now cucumbers are not the easiest things to spiralize thanks to all those seeds in the middle. But be patient with them and they will give you some beautiful cucumber noodles.
I like to lay my cucumber noodles out on a layer of paper towels to drain out some of the extra liquid.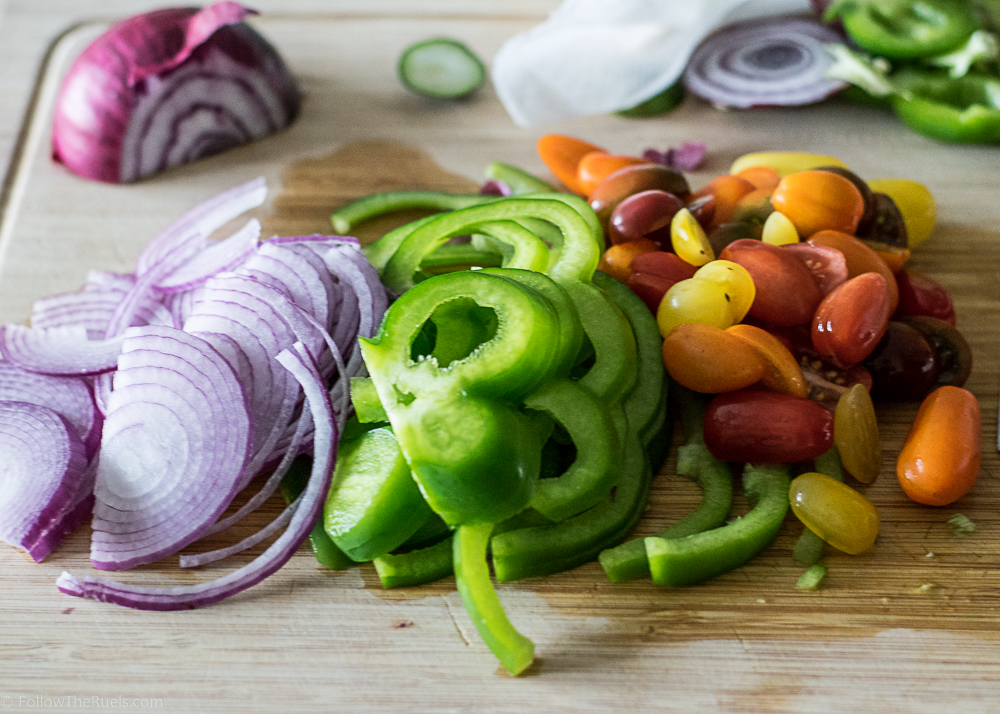 The rest of the salad is pretty simple: sliced onion, bell pepper, and halved cherry tomatoes. You could add olives if you wish, but olives are pretty much the bane of my existence, so I left them out.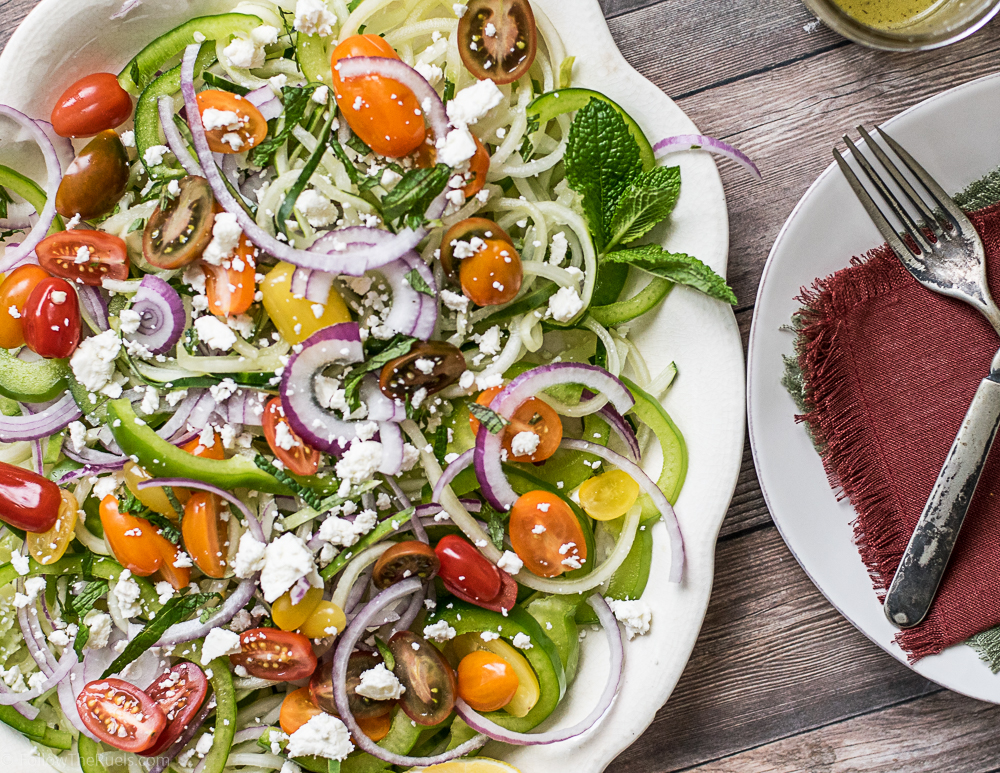 All that was left to do with this Greek salad was assemble it. I tossed all the veggies together and then topped them with some feta and fresh mint. Then when we were ready to eat I drizzled over some homemade Greek dressing.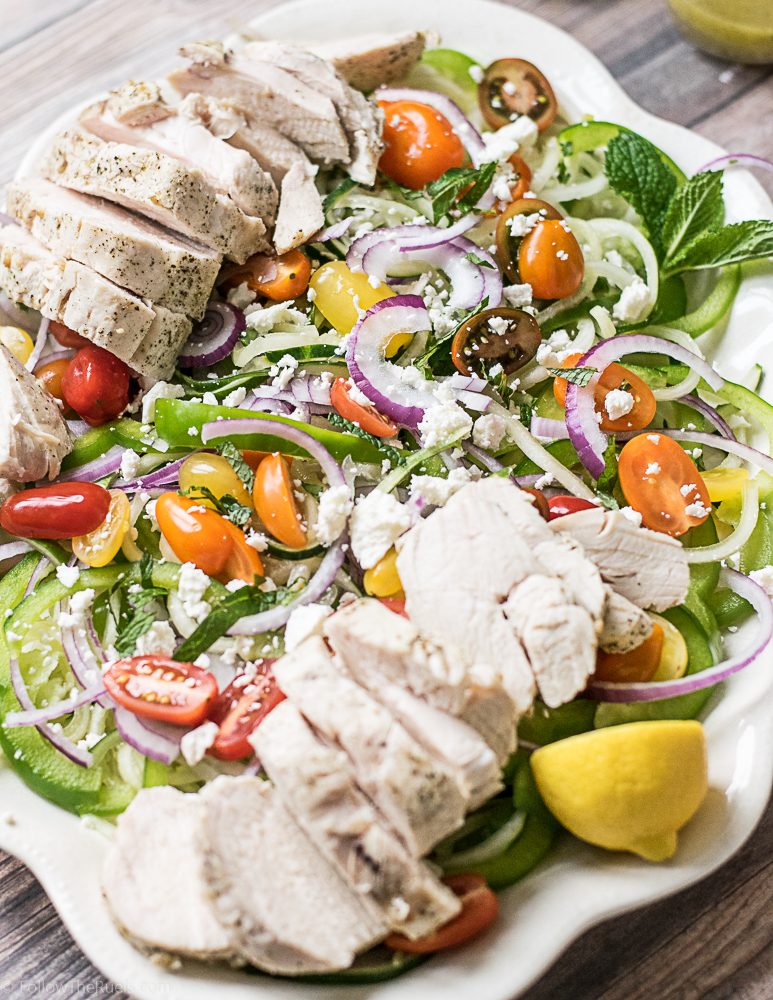 After adding some roasted chicken, this was a complete and healthy meal. Plus so much more fun than eating your basic Greek salad. Who need that pesky lettuce anyways?
[yumprint-recipe id='116′]