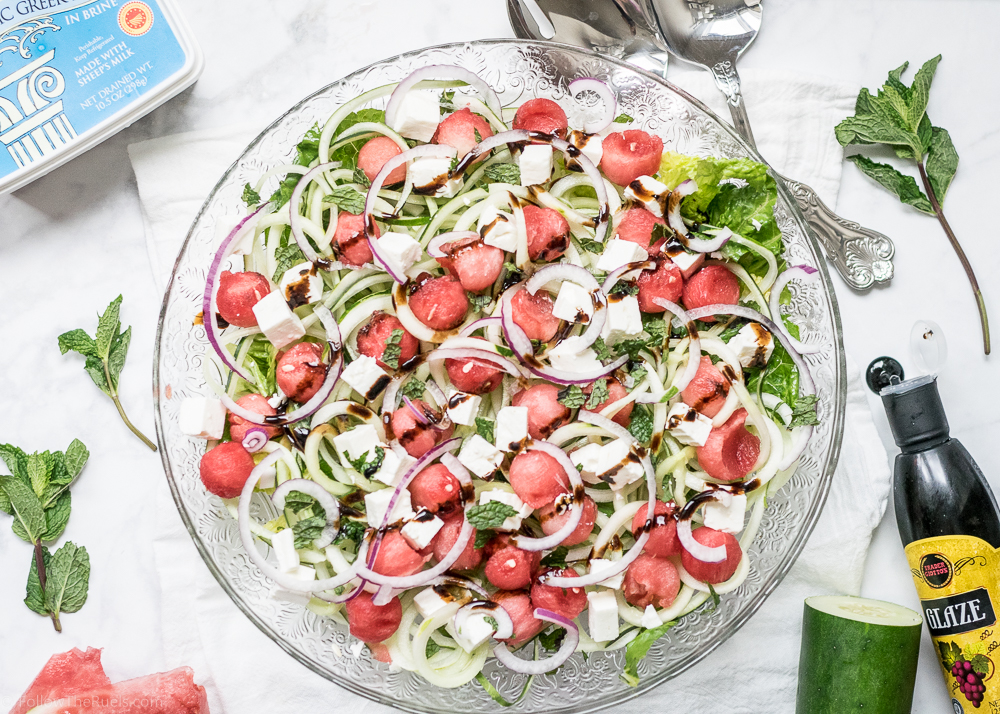 I don't know about you, but it was drilled into me from high school through grad school, "cite your sources!". It's now a huge pet peeve of mine when people (especially bloggers) don't acknowledge the source of the inspiration. That's why I have no problem telling you where the inspiration for my recipes comes from (got to give credit where credit is due!), Like this particular salad which was 99.9% inspired by this recipe.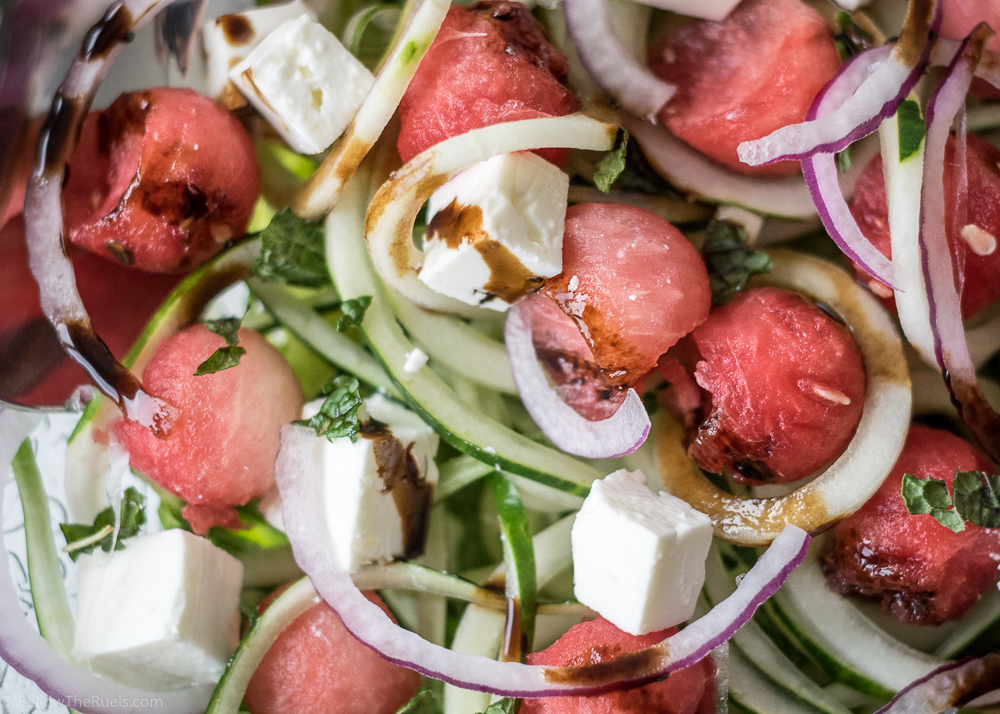 I saw it posted over at the Kitchn, and I was smitten. I mean, it's just so pretty! I had to make it the first chance I got. Fortunately, that chance would come pretty quickly when I had to make a salad to bring to our Small Group dinner on Sunday.
The salad was pretty much constructed based on the picture alone and I didn't actually consult the recipe (not that I needed to, the picture speaks for itself). That's why my recipe is just a tad different, like the addition of lettuce, dressing, red onions, and balsamic reduction.
I started with a bed of romaine lettuce that I lightly dressed with some white balsamic vinegar and olive oil. I topped it with the spiralized cucumber that I cut into smaller noddles to make it easier to serve and eat. Next came the watermelon balls and the chucks of feta. I kept my feta pretty big because I wanted everyone to get a big hunk of cheese with every bite. I then topped it with thinly sliced red onion, mint, and the balsamic glaze (from Trader Joes).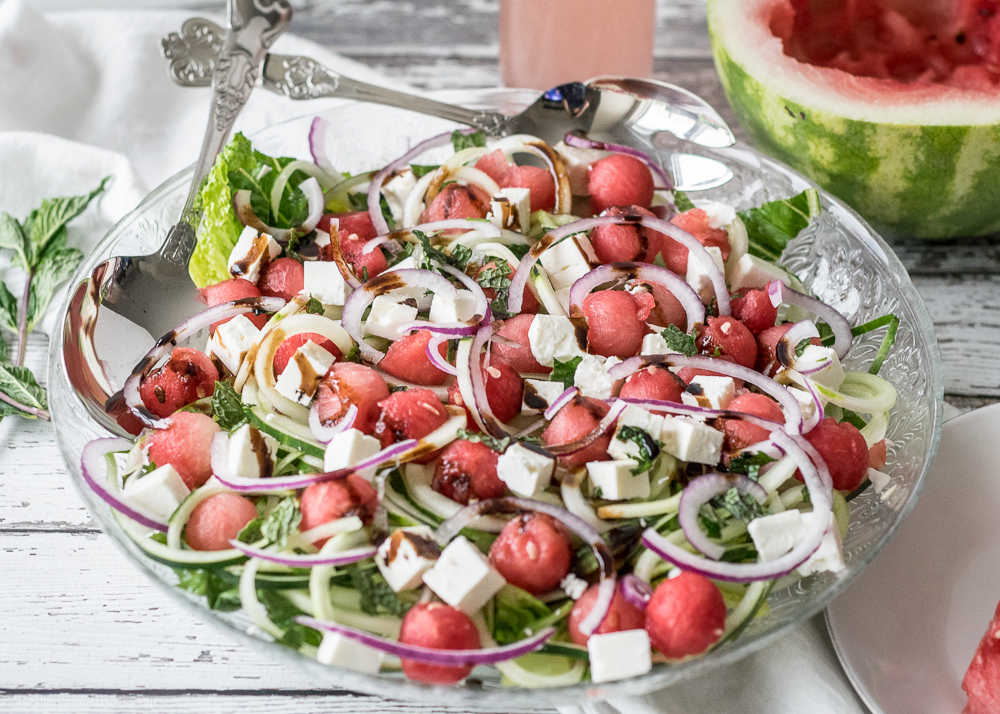 All of these flavors go so well together. The sweet from the watermelon, crispness of the cucumber, saltiness from the feta, bitterness from the onion, and tangy-ness from the balsamic. It reminds me a lot of one of my favorite (and super easy) appetizers. It's so refreshing and flavorful. It's a great salad to make during these hot and muggy dog days of summer.
[amd-yrecipe-recipe:66]