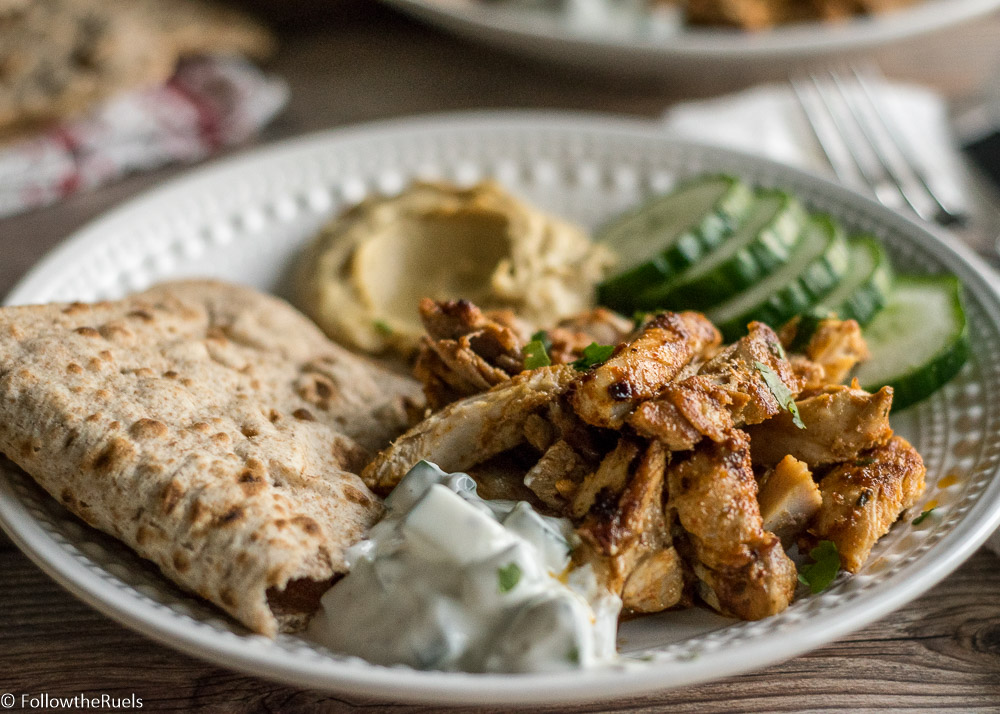 One of my favorite places to grab lunch during the week is this little hole in the wall Turkish spot a couple blocks from my office. Several of my coworkers had raved about it, so one day I tagged along.
"What would you like, sweetie?" the cashier asked
"Chicken kabab, please." That was the only thing I really recognized on the menu.
"Shish or doner?" Apparently there is more than one variety of a chicken kebab.
"Uh. Uh. Doner?" I responded, even thought I had no idea what I was getting myself into.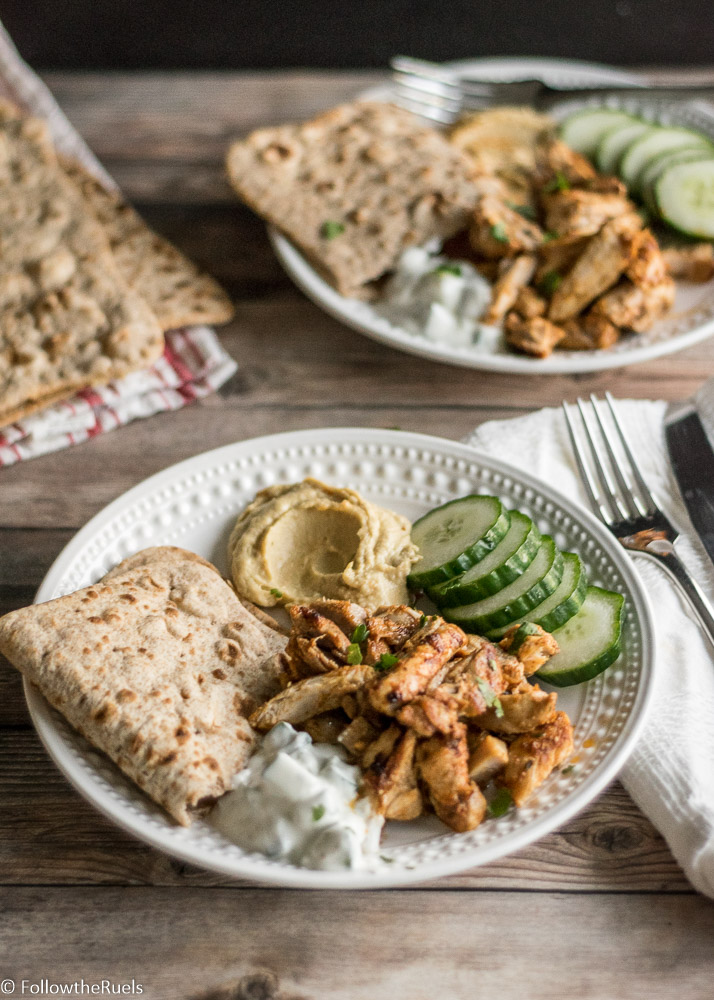 When I opened the container back at the office I was certain that they gave me the wrong order. It wasn't chicken skewered on a wooden dowel with some vegetables. It was just some chunks of chicken covered in some sort of red sauce (I wrongfully assumed tomato), over a bed of rice. Sure it looked edible, but it wasn't what I ordered. My coworkers had never ordered the chicken doner off the menu, so they couldn't provide any assurance that what I ended up with was actually good. Despite all that, I decided to dig in.
"Oh, this is pretty good!" I thought to myself after the first bite. Then I proceeded to clean my entire plate in a matter of minutes. It wasn't just good, it was freaking fantastic!
A few months later, my husband and I went on our trip to Berlin and find out doner kabab is actually one of the most popular fast food dishes in the city. There is practically a doner kabab place on every corner. (I knew these were my kind of people!) Once we returned home from our trip, I made it one of my goals to try to recreate my favorite recipe.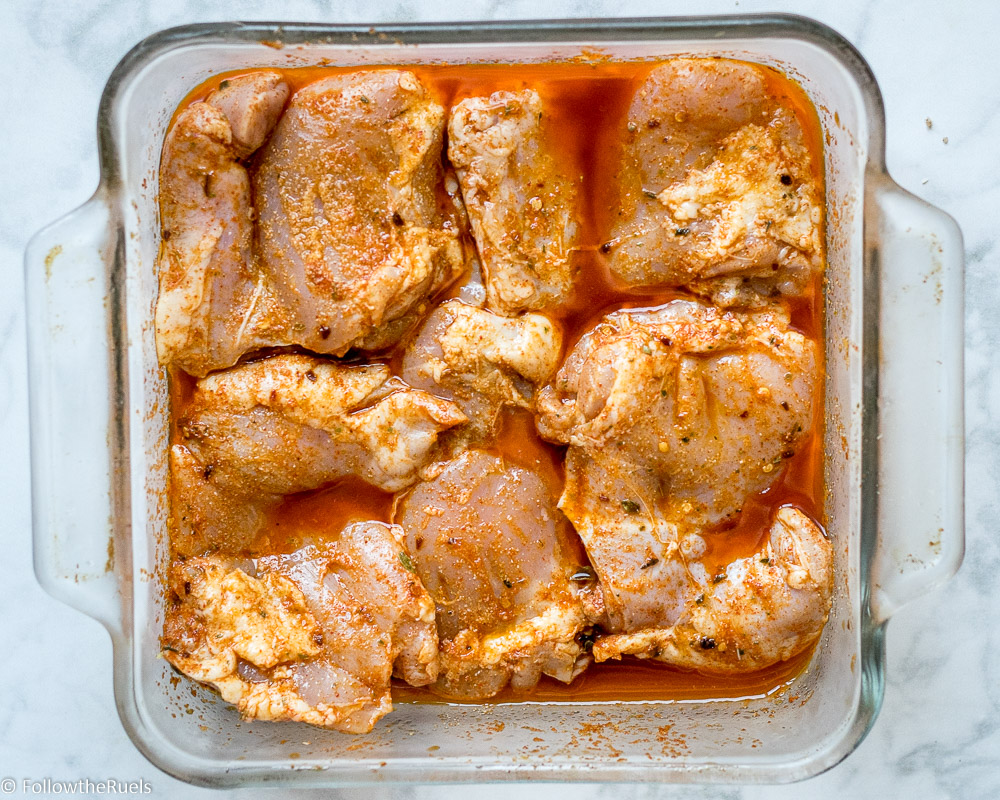 I started by perfecting the marinade. Really, it's all in the marinade. I combined some olive oil, lemon juice, paprika, garlic, coriander, and a bit of cumin in a shallow dish and gave it a good whisking. I tossed in about a pound of chicken thighs, making sure every nook and cranny of the chicken was covered in the marinade.
Side note: I prefer chicken thighs in this particular recipe because the meat stays nice and juicy. You could make it with chicken breast, but it might become too dry.
I let the chicken sit in the oil and spices for about 6 hours (overnight would be preferred), then I seared them in a cast iron skillet over high heat, and transferred them to the oven to continue cooking.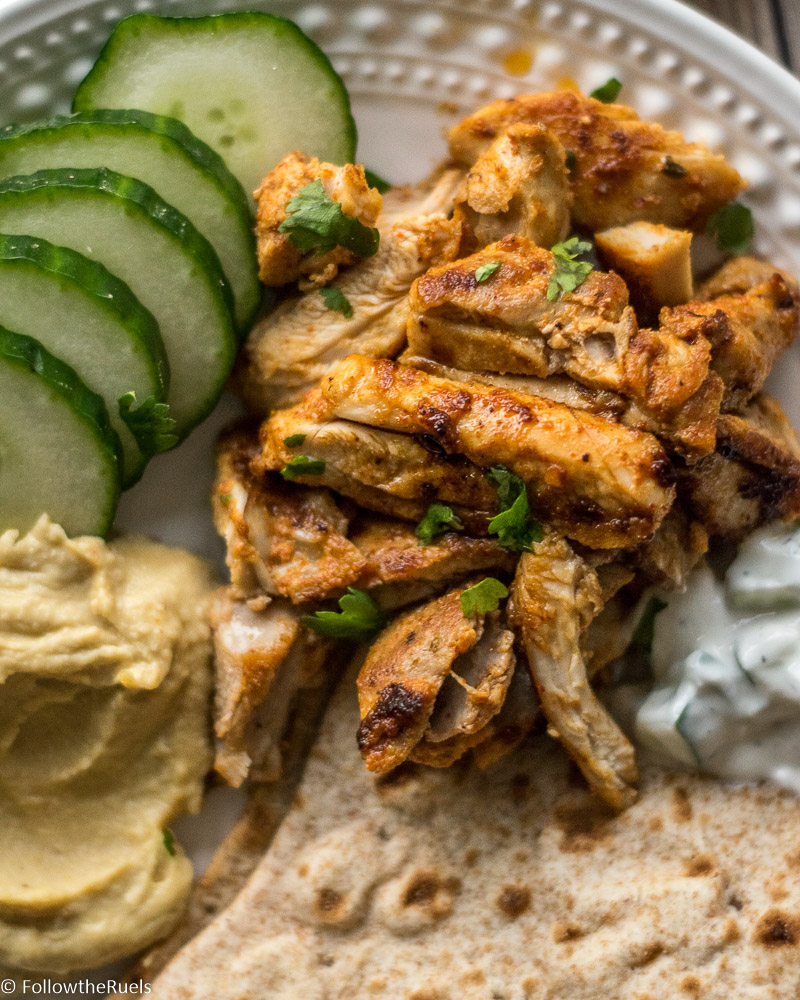 Once the chicken was cooked through and has rested for a bit, I chopped it up into chunks and plated it along with some lavash (flatbread), hummus, and a yogurt sauce (pretty much a tzaziki sauce).
The first bite was just about as good as my very first bite of chicken doner all those months ago. My husband and I piled the chicken onto the lavash and topped it with the hummus and yogurt to make a delicious gyro-esqu wrap. No matter how you eat it – in a wrap, on rice, on lettuce, and by itself. It is always delicious!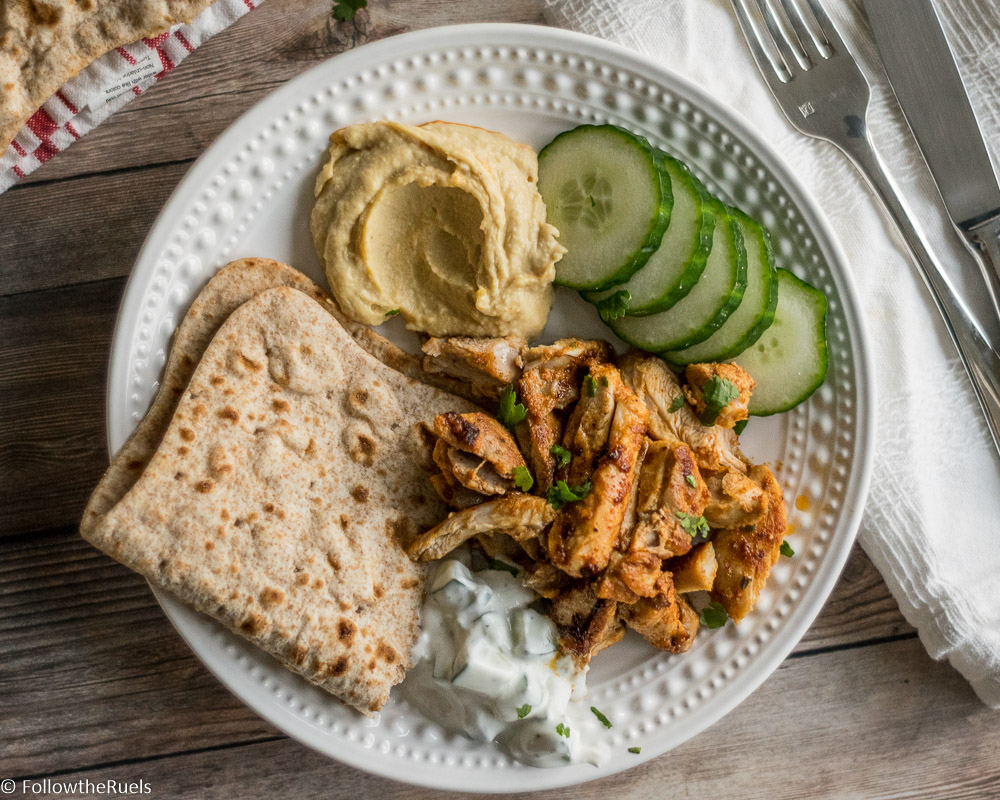 [amd-yrecipe-recipe:88]