When someone says "this is the best cookie I have ever had" I waste about 0.001 seconds tracking down the recipe and trying to recreate it at home.
That is exactly the story behind these chocolate chunk shortbread cookies. While in Charlotte a couple weeks ago, I saw on some news program that this cookie is considered by some to be the very best cookie. Ever. There is really only one thing to do after hearing something like that. Try it for myself!
How to Make Them
These cookies are a cross between a shortbread cookie and a chocolate chip cookie. Duh. There are buttery, crumbly, packed with chocolate and sprinkled with sea salt. Oh yeah…they sound good already don't they.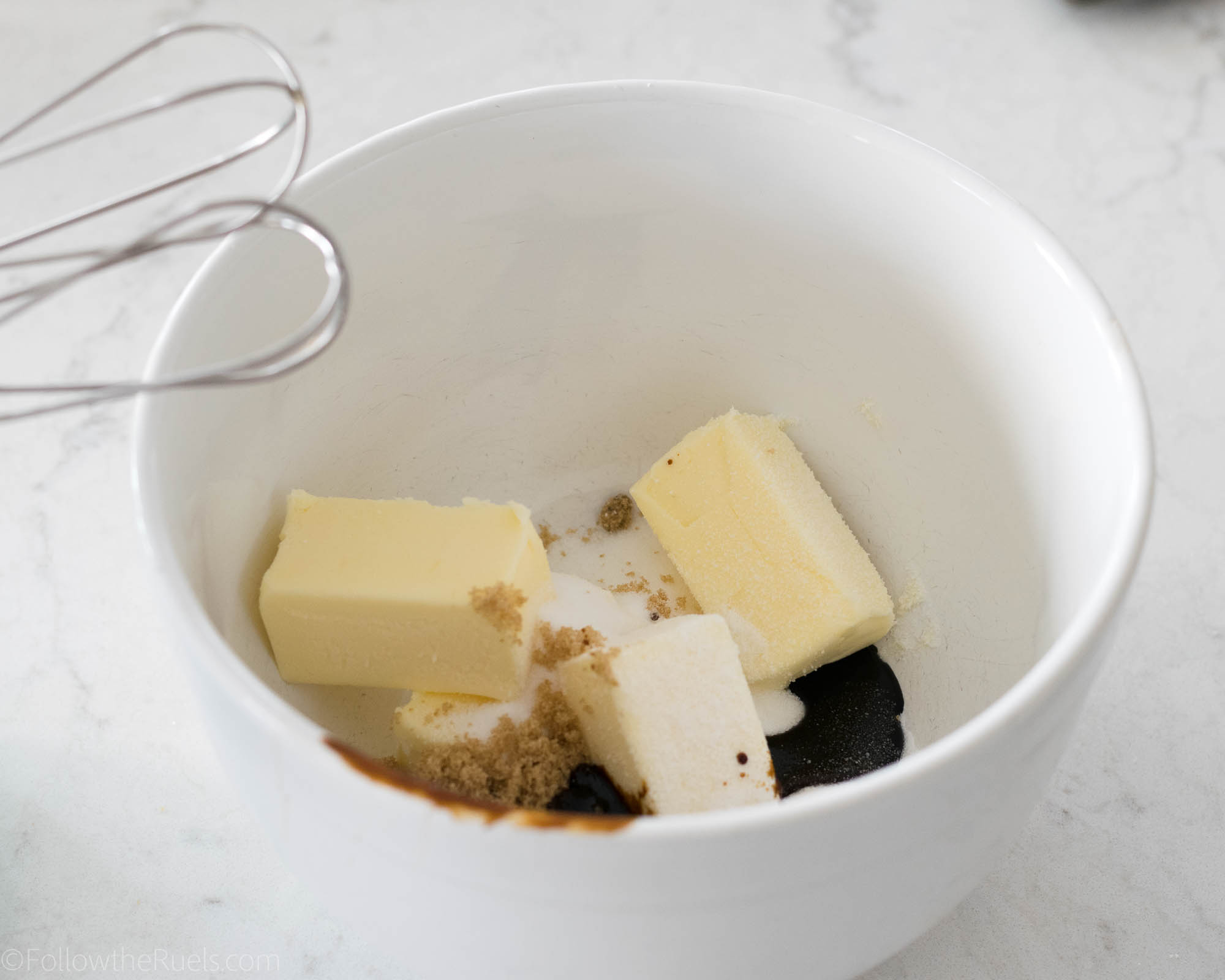 Like any good cookie, these start with butter and sugar. However, I did take some creative liberties with this recipe and added in some molasses for a little extra flavor and to make these cookies a bit more tender (shortbread can sometimes become a little tough and cracker-like).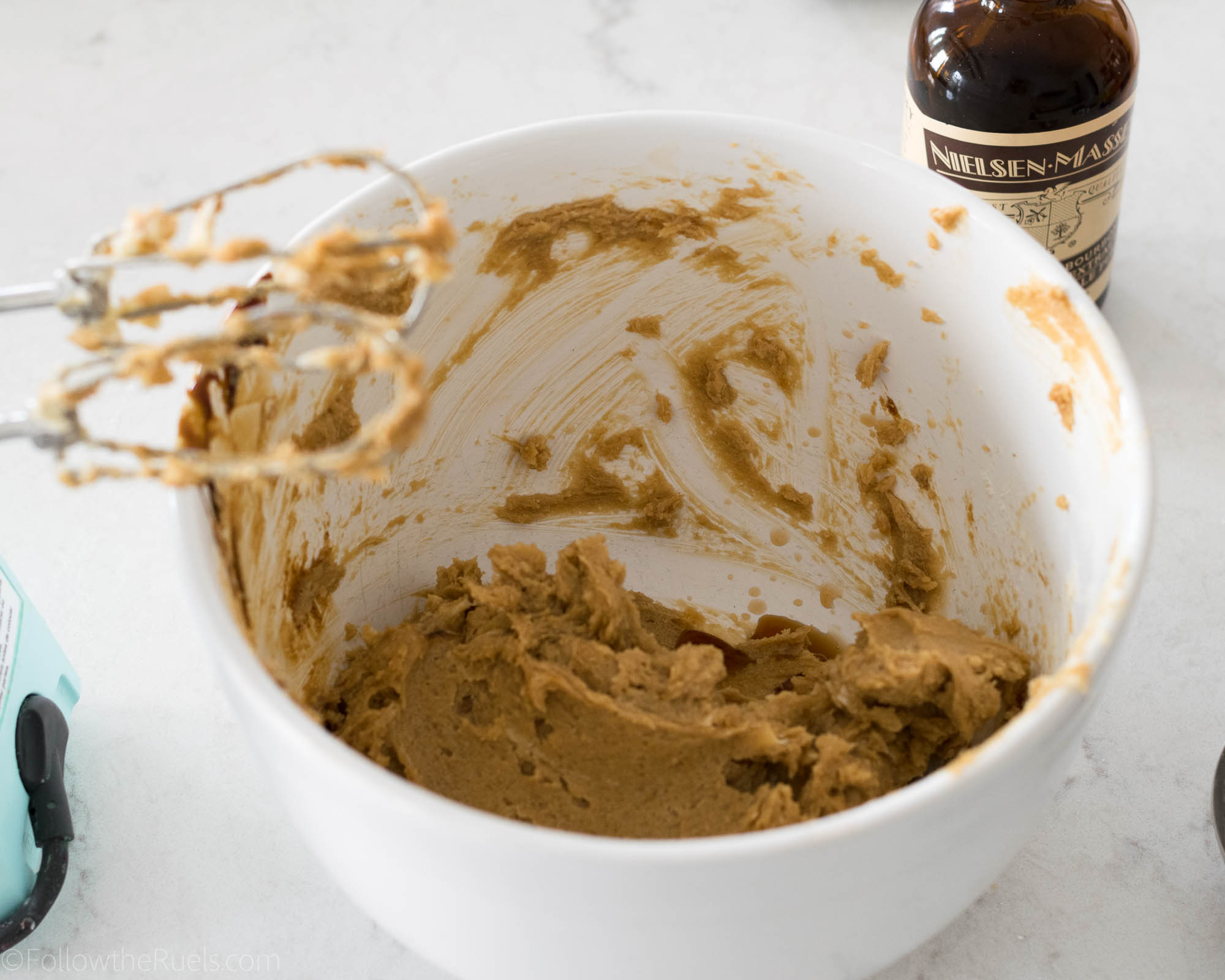 One of the main differences with this chocolate chunk shortbread cookie is that it is made with salted butter. If you bake often, you know you rarely use salted butter when baking. But the creator of this recipe claims that the salted butter adds some additional richness to the dough. Who am I to argue?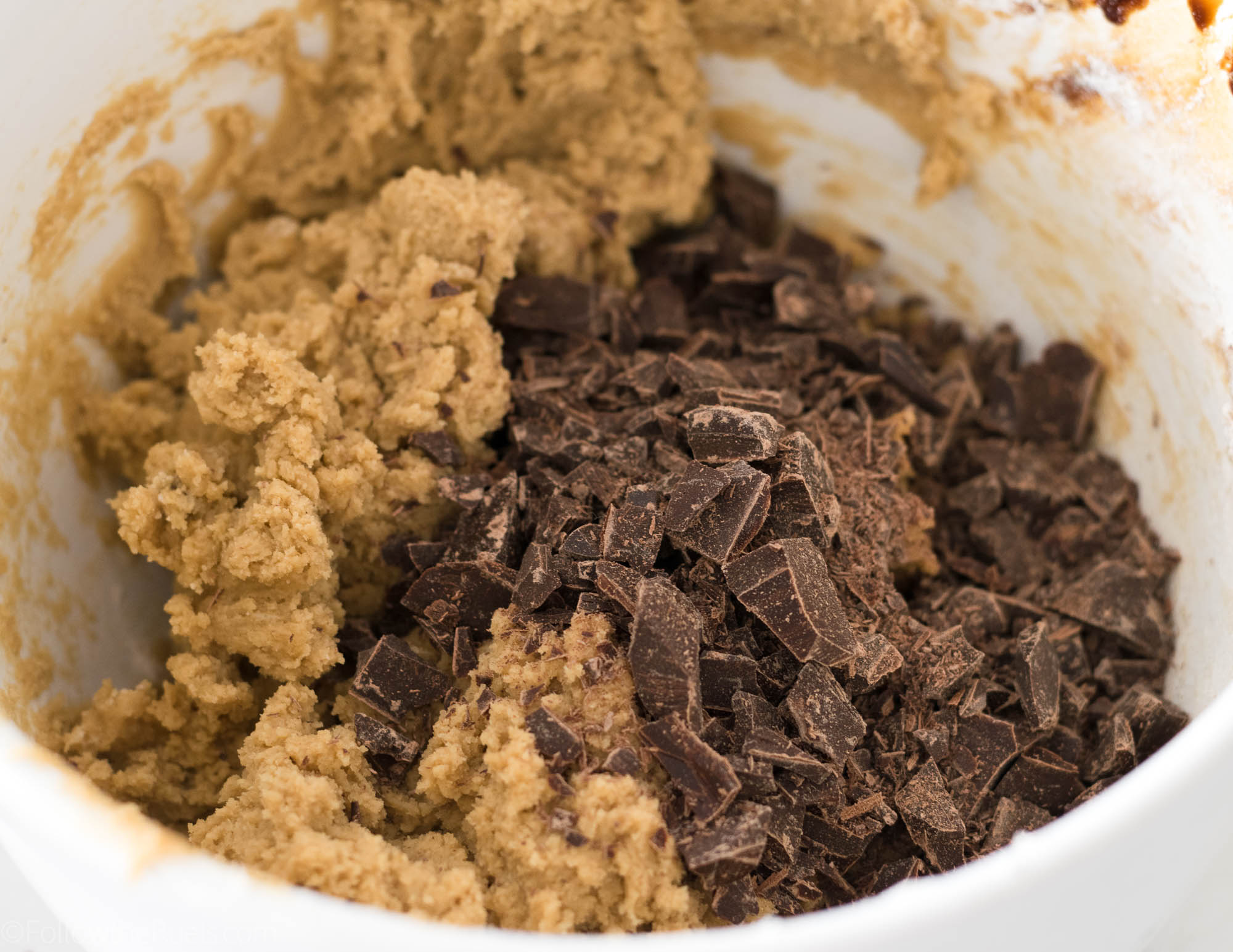 Now, what really makes this cookie extra delicious is the chocolate pieces. Not just chocolate chips, but chopped chocolate. This means that there are big globs of melted chocolate in these cookies as well as chocolate marbled throughout.
It is super important that you use a good quality chocolate that YOU LIKE. The chocolate is the star in these cookies, so if you don't like the chocolate on its own, you won't like it in the cookie.
Here is where these chocolate chip shortbread cookies start to differ from your average chocolate chip cookie. Instead of dropping the dough onto a baking sheet, you roll it into a log, wrap it in plastic wrap, and then let it chill for an hour or so until stiff enough to cut into slices.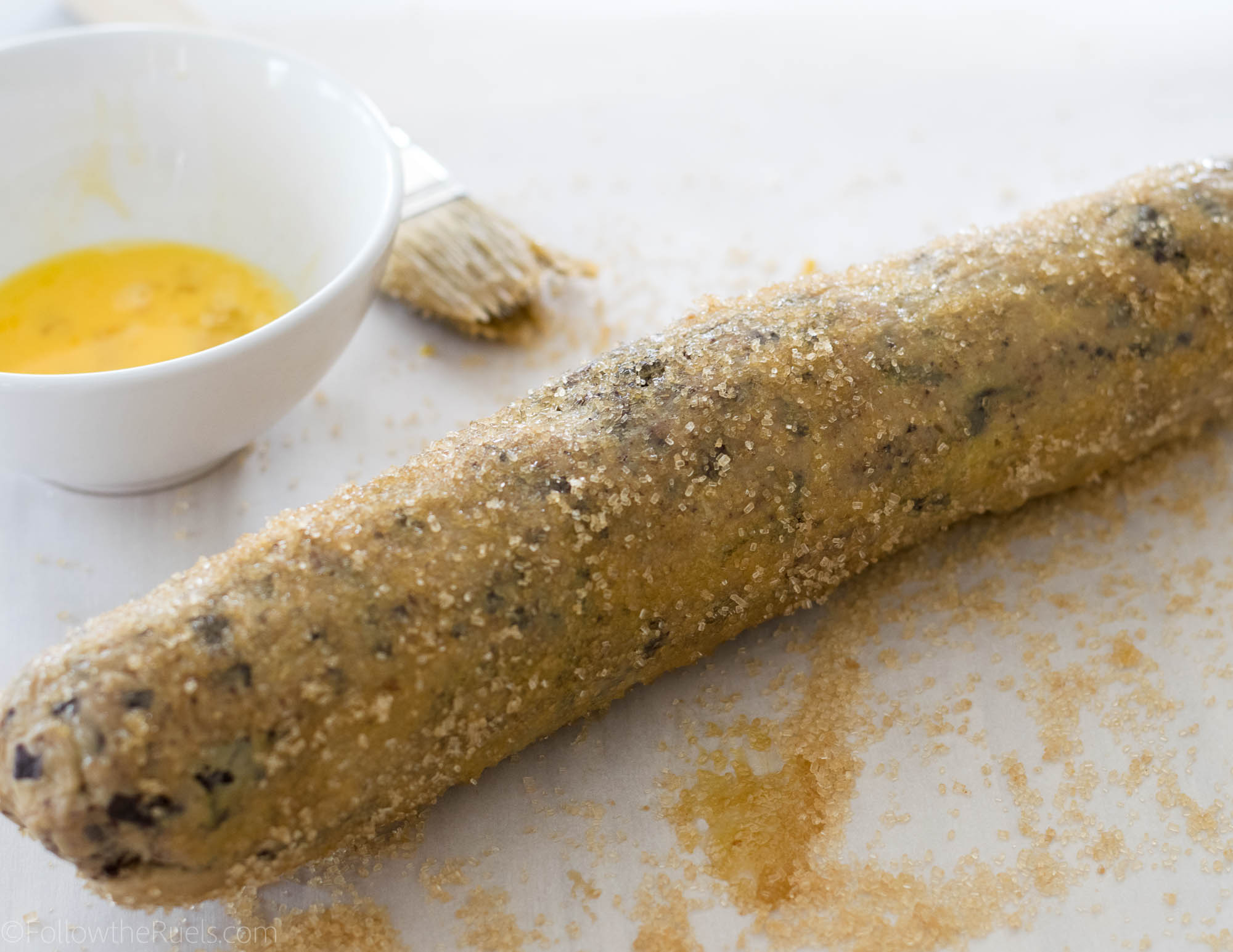 Except before you slice the log, you will want to roll it in some sugar. Oh yeah, these cookies are just packed with every trick in the book. Give the cookie dough log a generous brushing with an egg wash then roll it around in some coarse sugar, like turbinado sugar.
Now cut it into slices!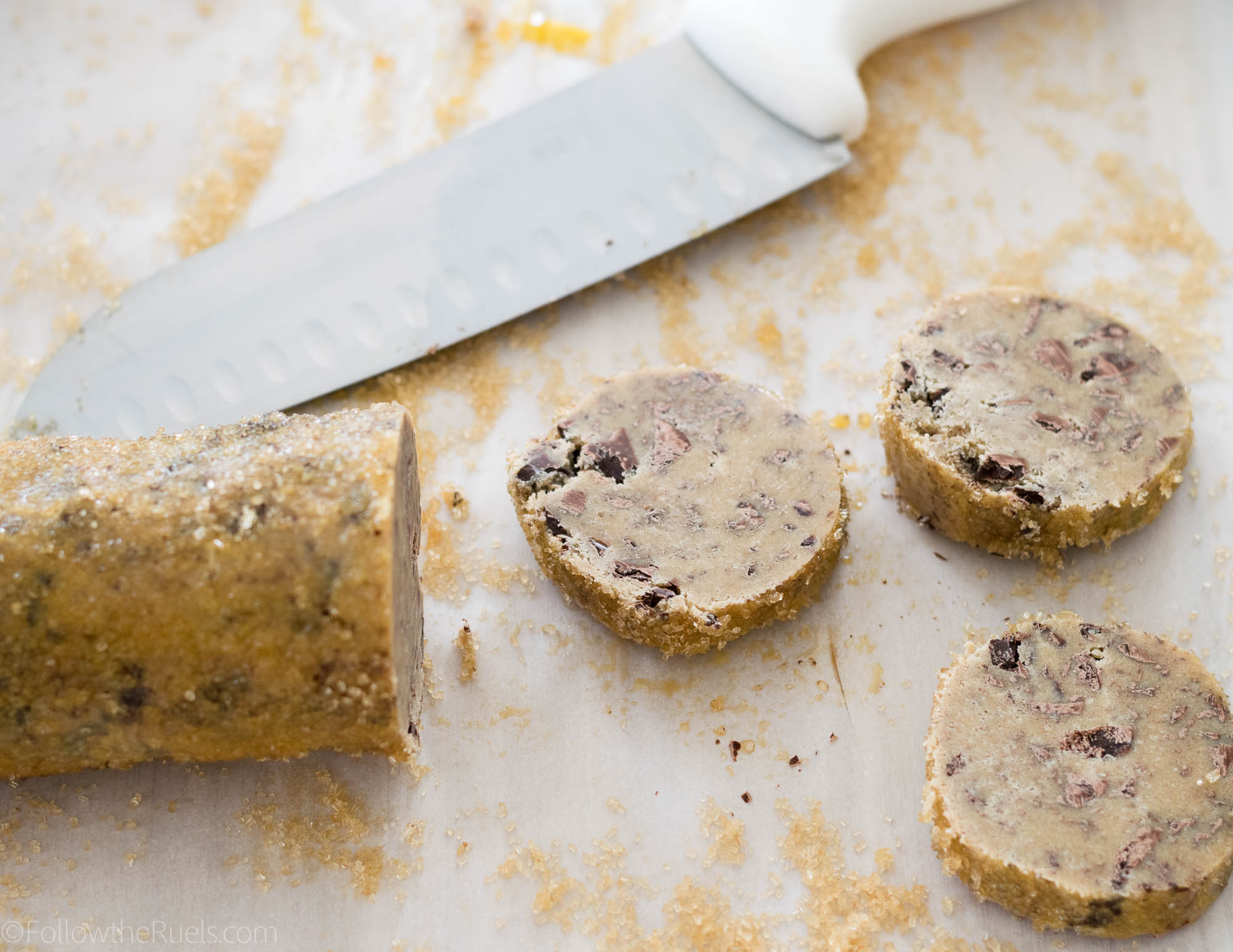 You will want your slices to be pretty thick, approximately 1/2 inch. They don't spread too much in the oven, so just cut them to how thick you want them to be after they bake.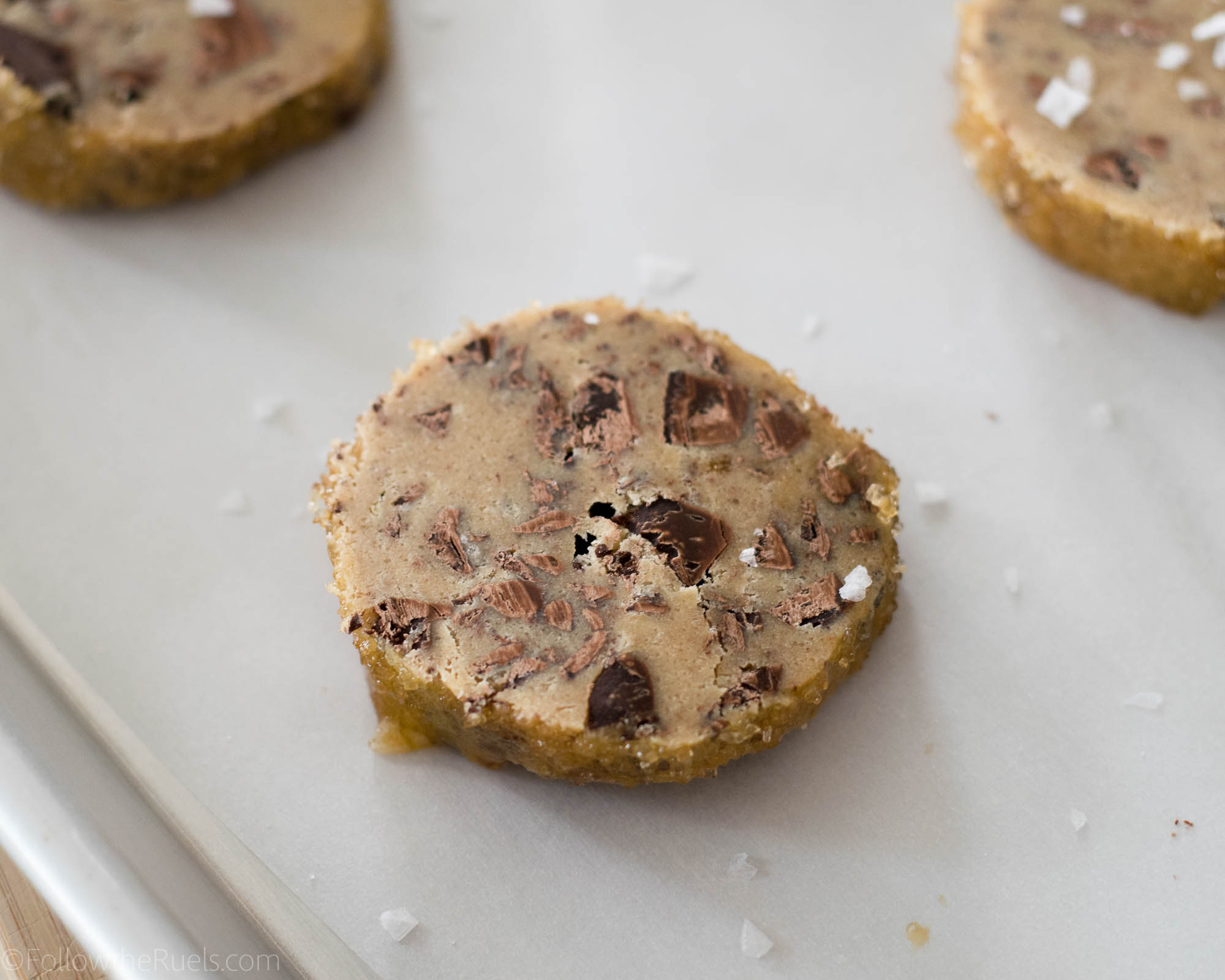 Don't forget to sprinkle them with some sea salt!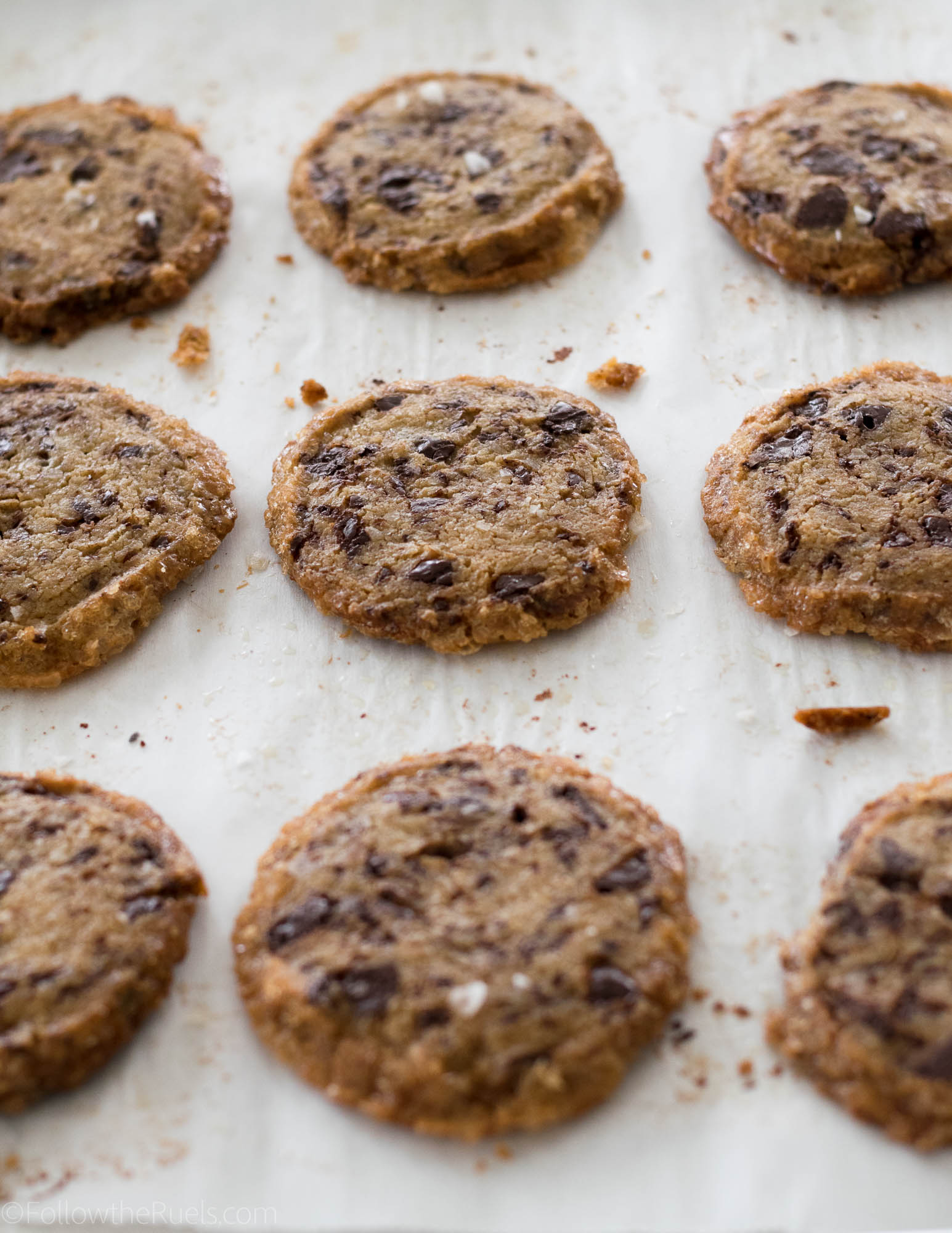 After they bake, they will be super crispy on the outside thanks to that sugar crust you put on earlier. And the chocolate will have melted and formed pockets of delicious, creamy, chocolate. This is why it's so important that you use a chocolate you really like because there is just so much of it in the cookies!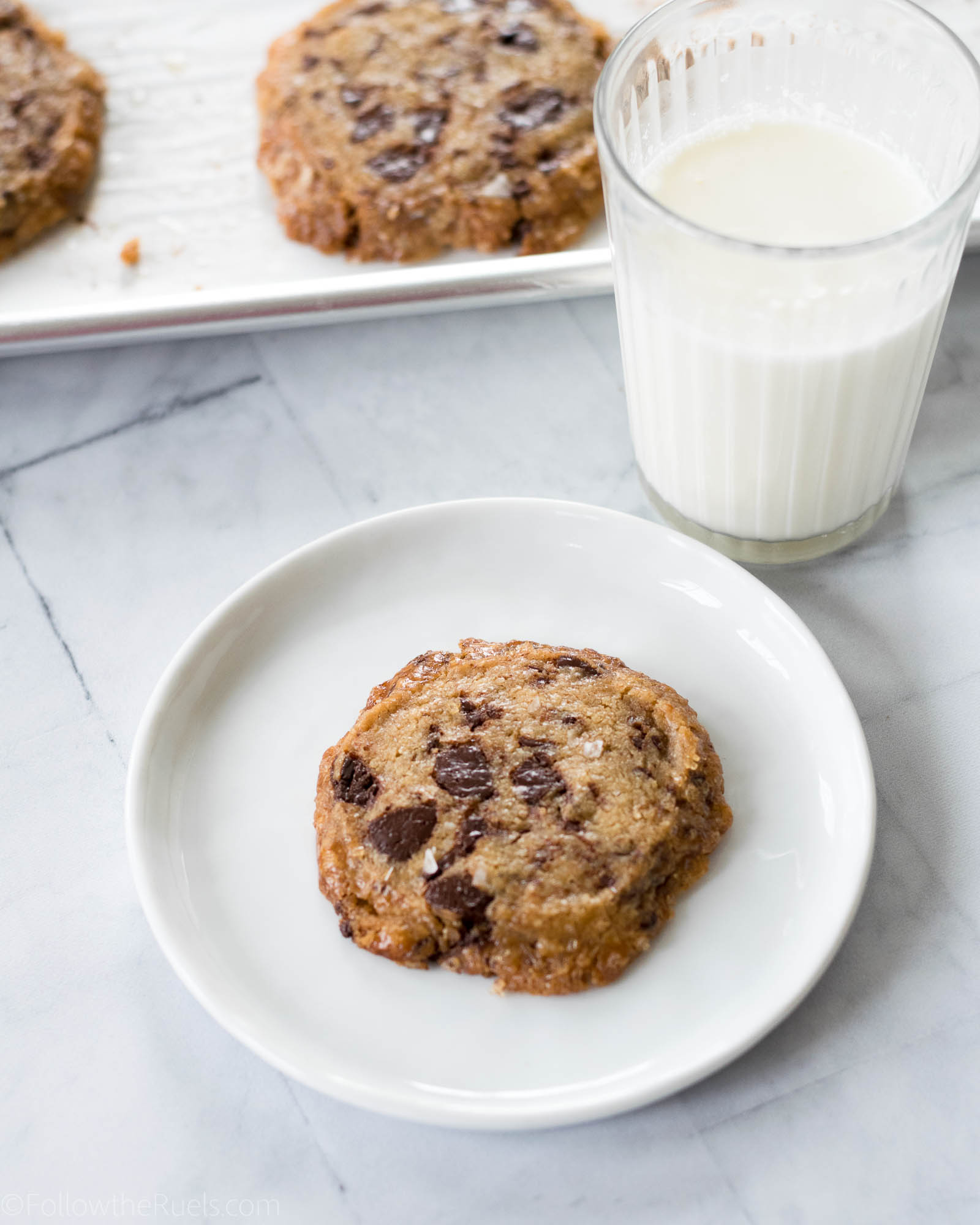 Verdict
I know what you are thinking now, "are these really the best cookies ever?". Well, you will have to decide for yourself. I thought they were pretty darn good! They are much crunchier and crumblier than your standard chocolate chip cookie thanks to all that butter. They are also much richer in flavor. That is probably due to a combination of the salted butter and molasses.
I guess what I am trying to say is, don't expect these to be like your favorite chocolate chip cookie, because they aren't. They are really in a league of their own. Neither shortbread, nor chocolate chip, but combining the best of both worlds!
Tools and Ingredients
[show_shopthepost_widget id="3088254″]
Recipe
[yumprint-recipe id='169′]