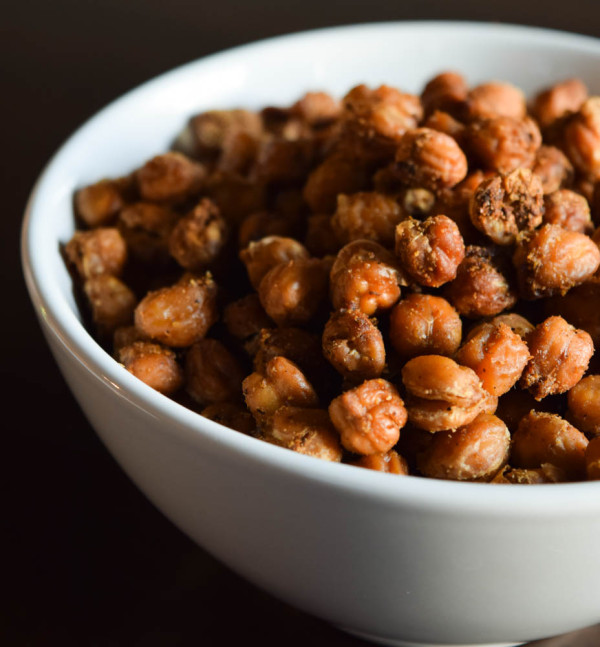 There are a couple things I miss about working from home. One of those is day-time television. On slow days or when my day ended early I would just take my computer to the couch and catch up on some day-time TV.
Recently, I was working from home for the afternoon and got to catch on one of my favorites: Doctor Oz. On this particular episode he was raving about all sorts of healthy snacks. One of them being toasted chickpeas.
I had a can of chickpeas and some free time, so I thought I would take Doctor Oz's recommendation and whip up a batch.
I tossed the chickpeas in olive oil and homemade taco seasoning and spread them out over a baking sheet.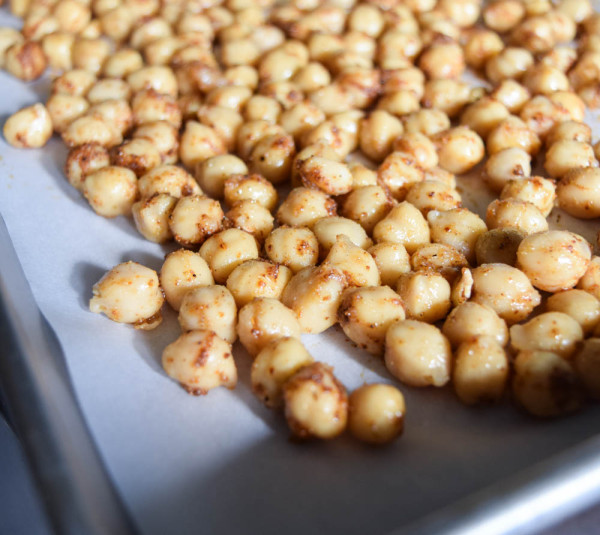 I then baked them until they got nice and crunchy. My test to make sure they were just the right amount of crunchy was tapping them on the counter and listening for the sharp "tap tap" that you might hear if you did the same to a corn nut.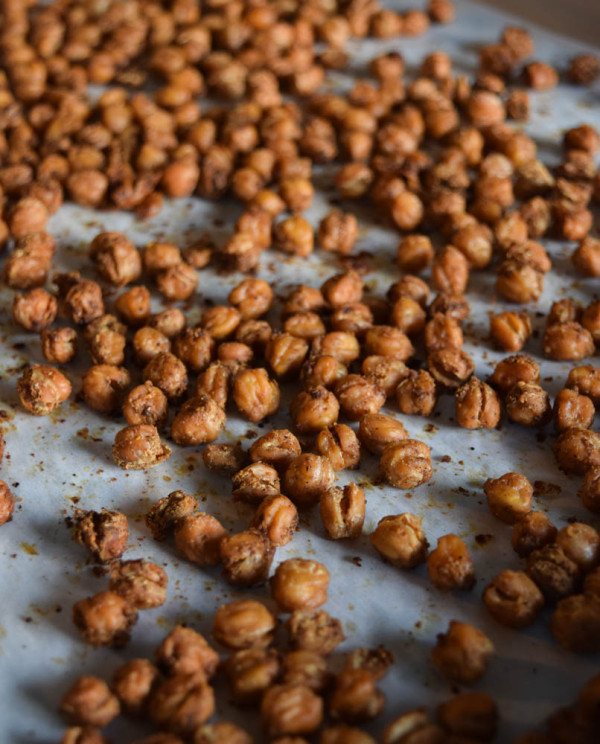 They shrink up quite a bit and darken in color, which just gives them even more flavor. They really do become a lot like a corn nut. Really crunchy, super flavorful, but actually healthy for you!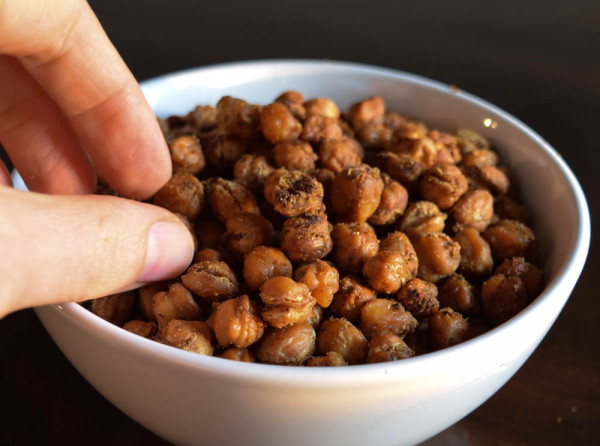 These were really nice to snack on throughout the day. You don't need to eat a lot (you're teeth will not like you if you do), but they are just the right amount of satisfying if you need that salty treat.
[yumprint-recipe id='57']