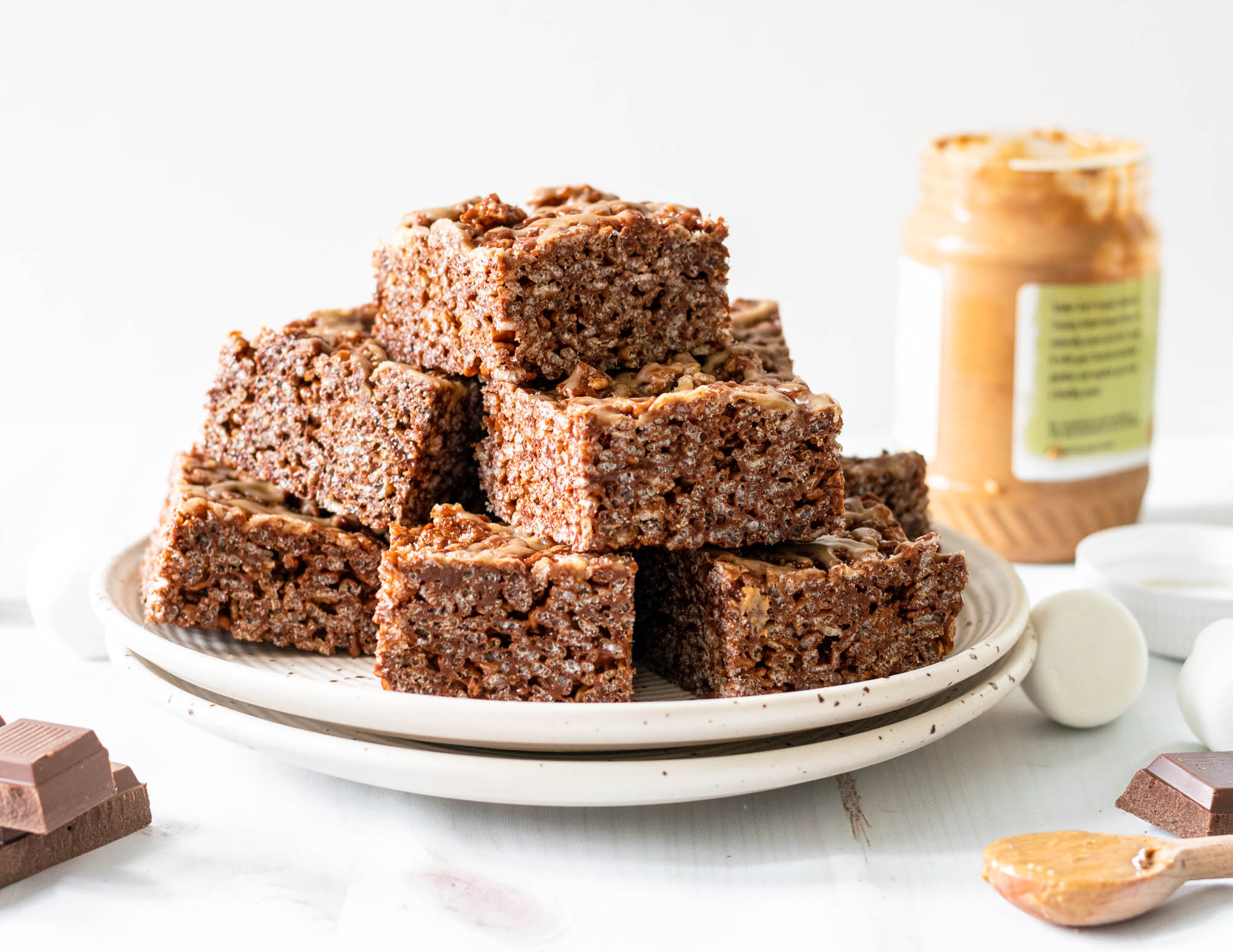 I don't know about you, but these days I loathe turning on my oven. It is just SO hot outside, I do everything in my power to avoid adding any heat inside. Which is why I have been loving no-bake desserts!
The most popular no-bake dessert has to be the Rice Krispie Treat. They are easy and quick to make, and now there are so many different flavors and varieties so you will never get bored.
My current favorite Rice Krispie Treat flavor is this peanut butter chocolate Rice Krispie Treat! It's like a cross between a Reeses Peanut Butter Cup and a Rice Krispie Treat. Two of my favorite things!
The best part is that they only require a few more ingredients and they're just as easy to make as your traditional cereal treat!
How to Make Them
In a large saucepan, melt together butter and chocolate. Once the chocolate is melted, stir in the cocoa powder and peanut butter.
Then pour in the marshmallows and let them melt a bit over the heat before stirring them into the rest of the ingredients.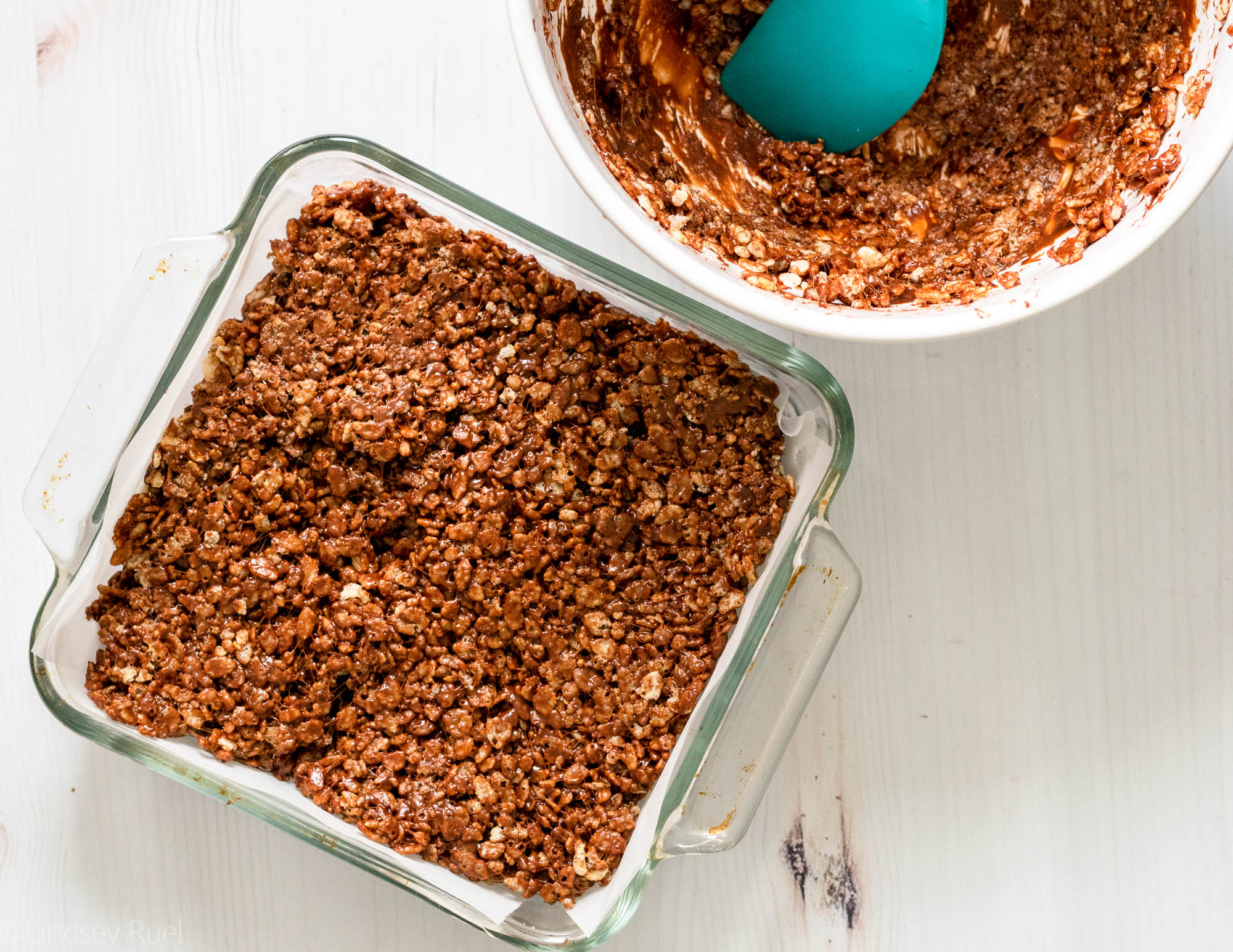 Once the marshmallows are completely melted, pour the mixture over the Rice Krispies and immediately stir to coat the cereal in that delicious marshmallow mixture.
Then dump everything into a baking pan that has been lined with some parchment. Use a spatula to press the mixture into the corners and to flatten out into one large sheet of delicious Peanut Butter Chocolate Rice Krispie Treats.
It only takes a few minutes (about 30) for these treats to set, then you can cut into them and enjoy!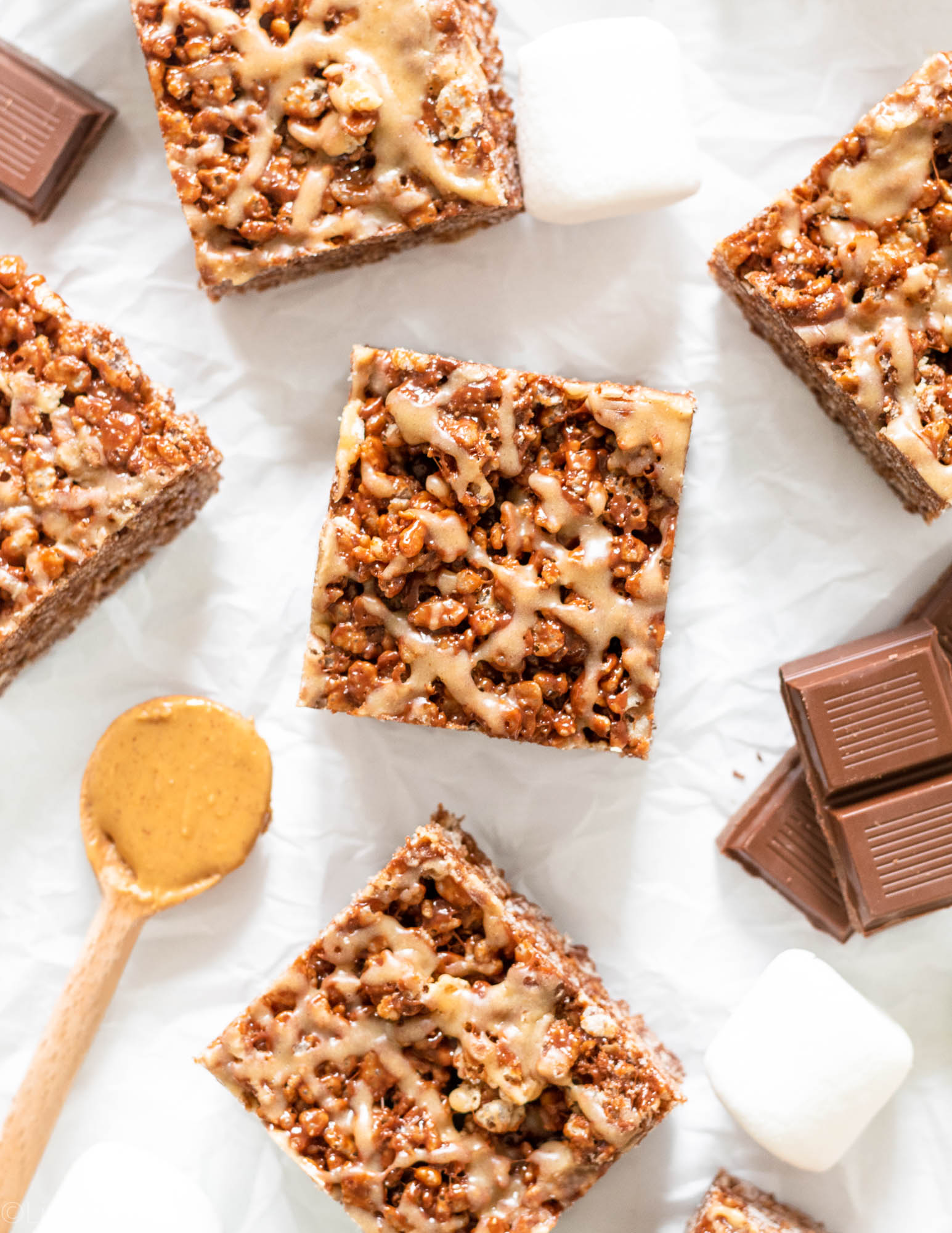 Like I said above, these are the best of both a peanut butter cup and a Rice Krispie Treat. I am just so thankful to have a sweet treat to snack on that doesn't require an oven!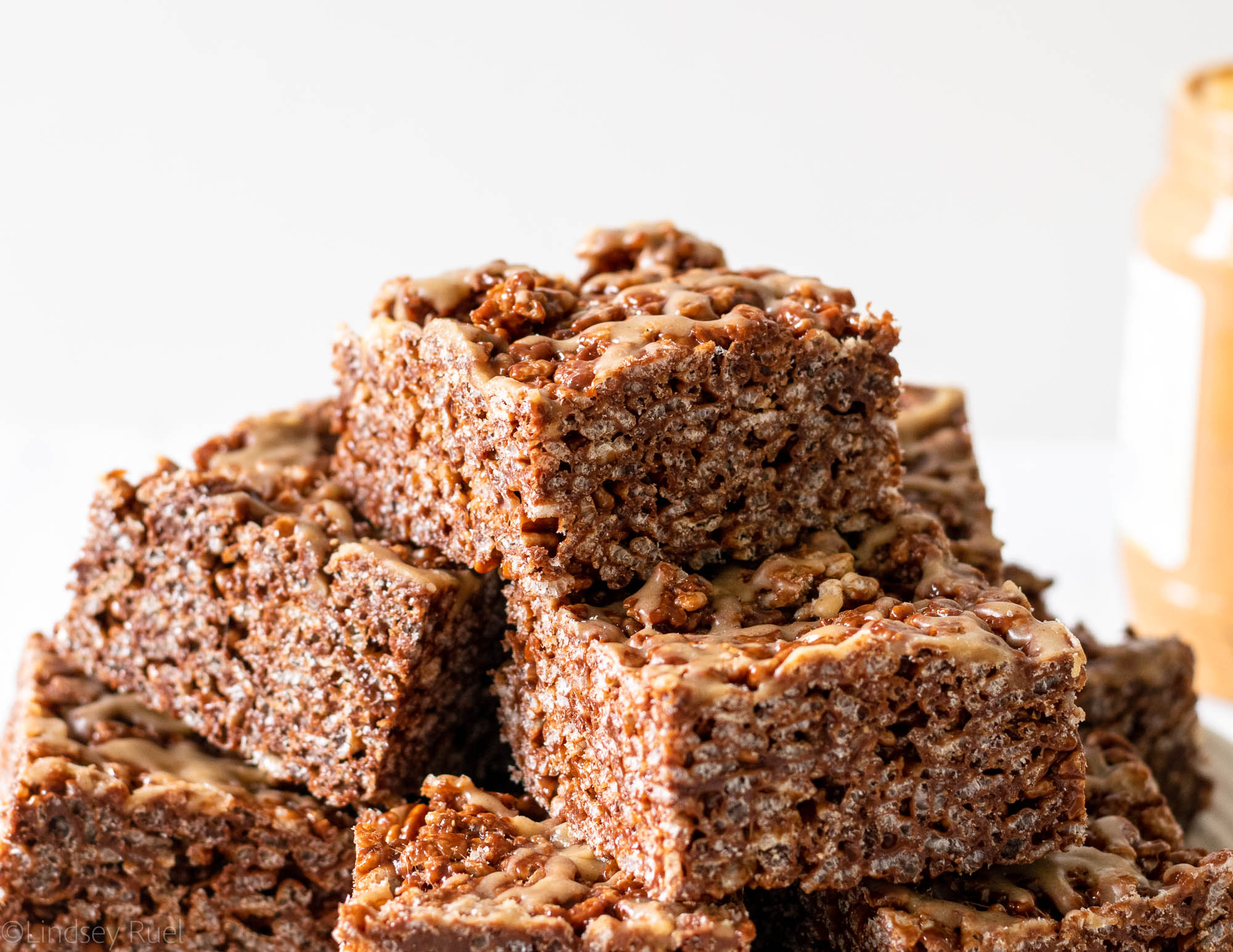 Recipe
[yumprint-recipe id='191′]