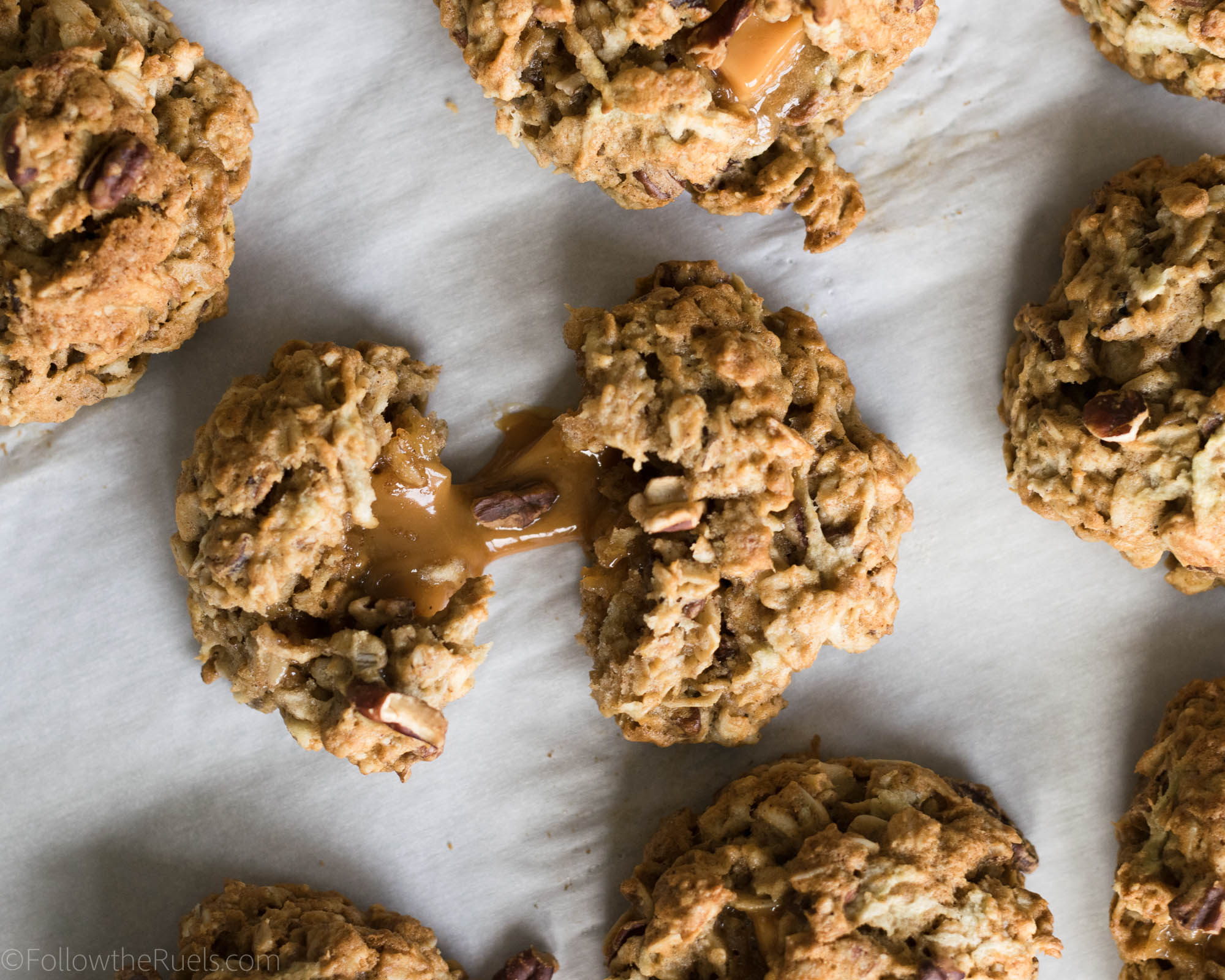 A couple weekends ago I put out an Instagram poll asking folks what I should bake over the weekend. Most people voted between pumpkin pie, apple pie, cookies, and Rice Krispie treats (so, just about everything I posted last week). One follower had a very specific request: Caramel Apple Walnut Oatmeal Cookies.
I mean, those just sounded too good NOT to make so I added it to my list of baking experiments.
Fortunately for all of us, they turned out amazing! Imagine a soft oatmeal cookie wrapped around a hunk of gooey caramel. Oh baby! Fresh from the oven, there is nothing better!
I started off by making a basic oatmeal cookie dough. But I replaced 1/2 cup of butter with shredded apple. To shred the apple, I took the apple straight to a box grater and grated it until I hit the core. The shredded apple adds lots of flavor, some moisture, and cuts out some of the fat from the butter! You could almost call these cookies somewhat healthy.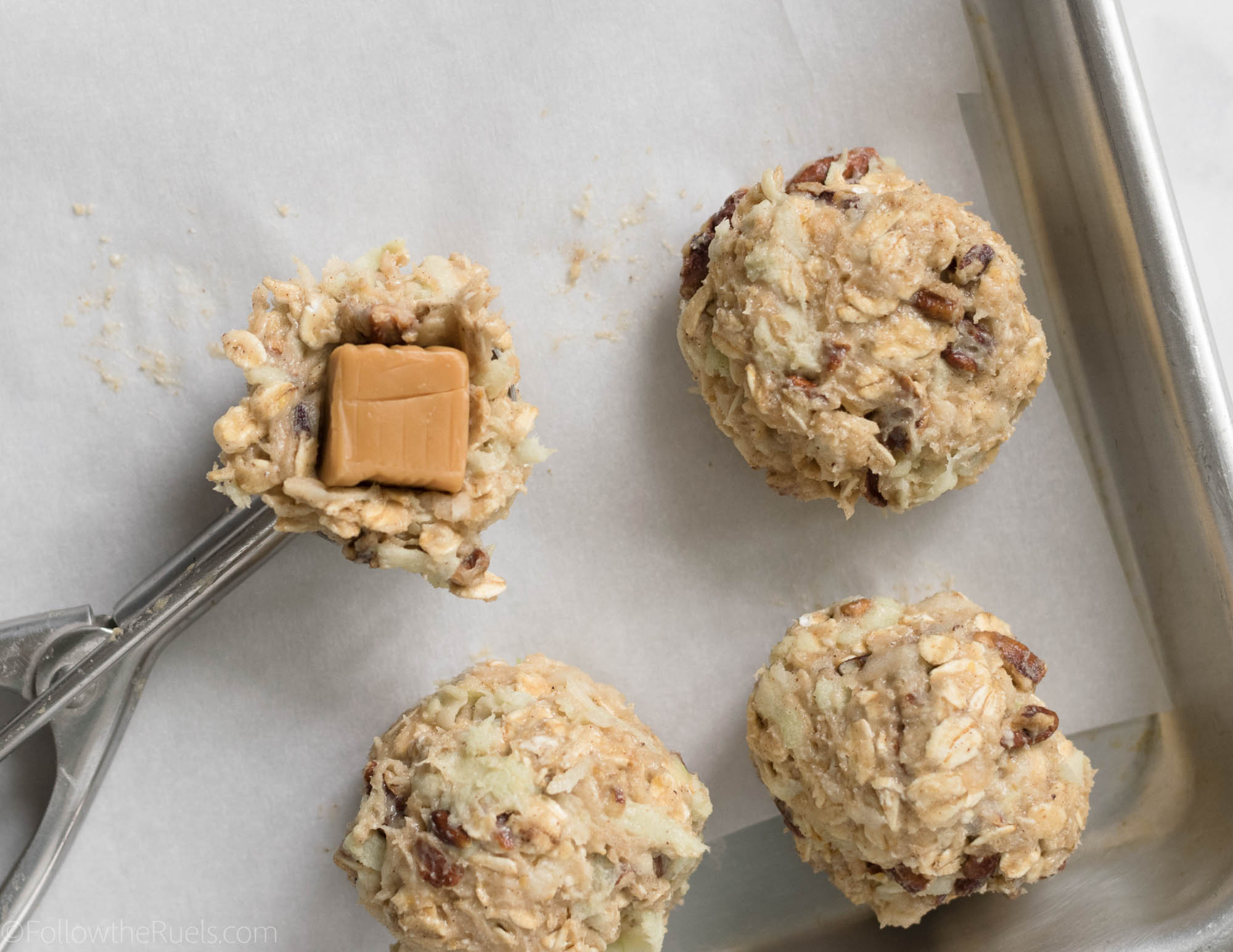 Except for that huge chuck of caramel right in the middle. That really negates any of the health-factor from the apples.
I scooped out balls of the cookie dough and stuck a caramel square right in the middle. Then I covered up the caramel with a bit more dough and rolled it into a ball.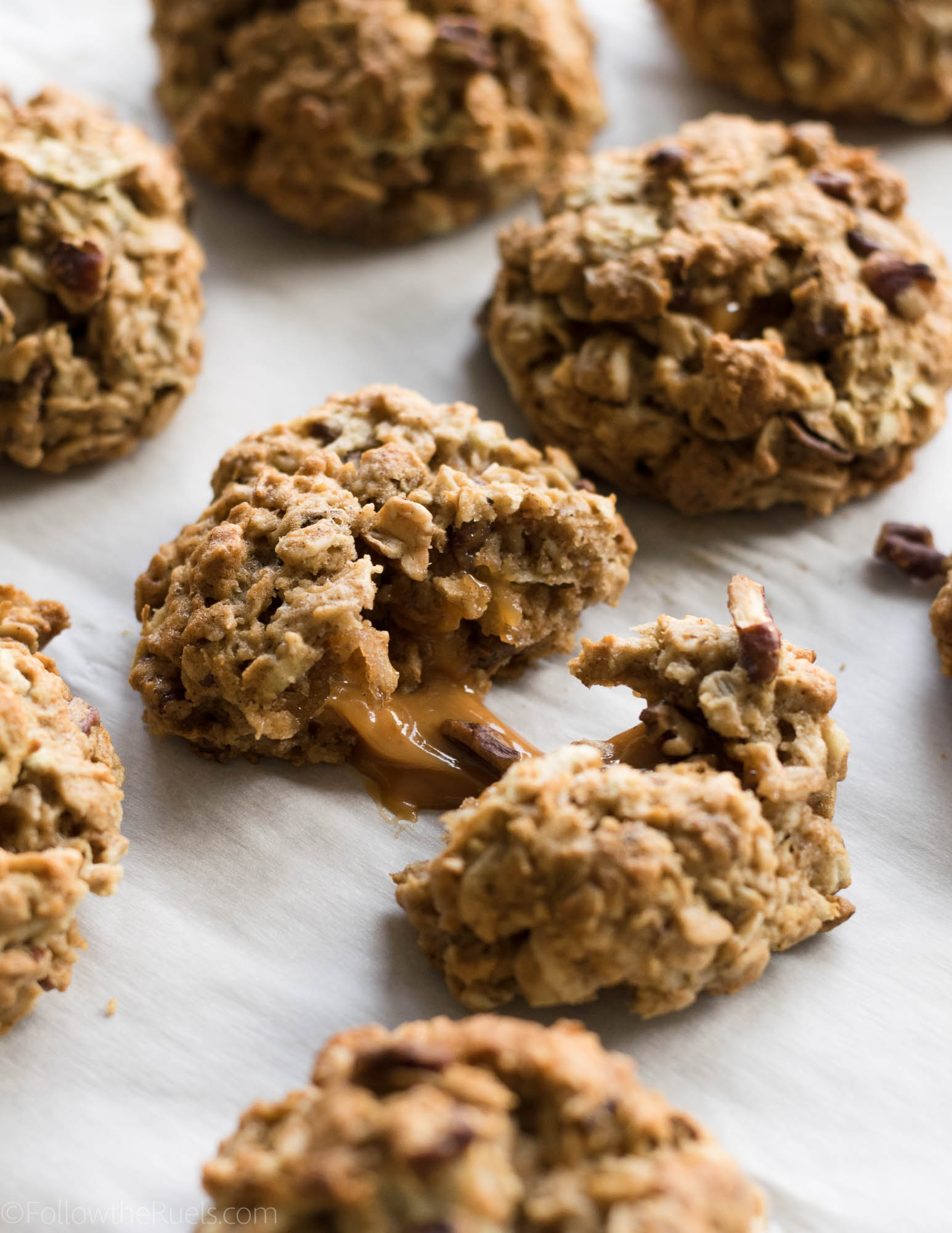 After a quick stop in the oven these cookies are ready for the taking! I highly recommend only letting these puppies cool for a few minutes so that you can enjoy them while the caramel is still ooey gooey.
However, they are still perfectly yummy at room temperature, but the caramel will just be chewy instead of gooey.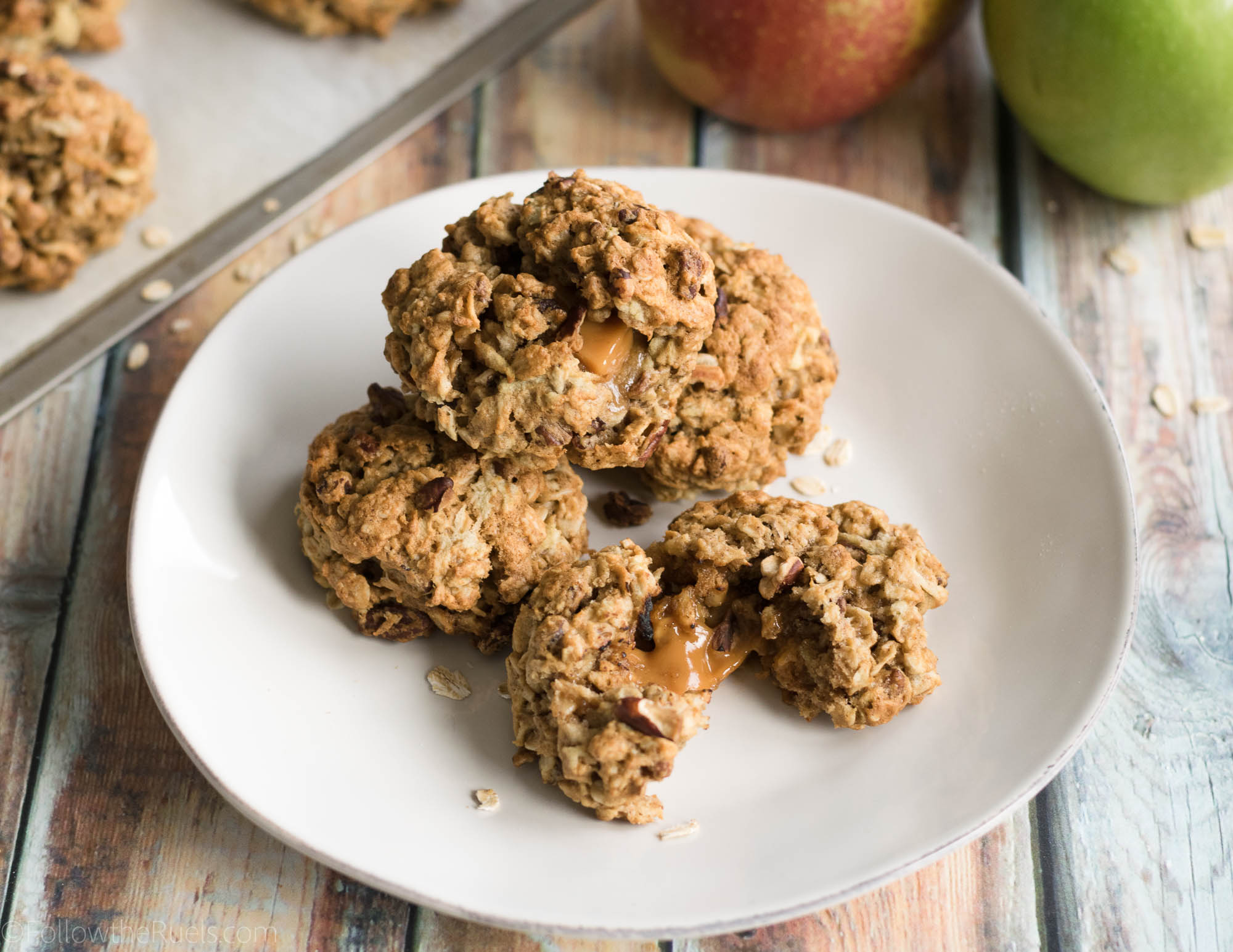 If you don't want one chunk of caramel in the middle of the cookie, you could instead add caramel chips. That was actually the original recommendation by the follower who posted this recipe idea. Unfortunately, I didn't have any caramel chips and was too lazy to go to the store, so caramel squares it was!
It basically comes down to whether you want caramel disbursed throughout your cookie or one caramel center surprise.
There are no wrong answers. It's caramel. And apples! And cookies! Those will always be the right answer in my book!

[show_shopthepost_widget id="2894812″]
[yumprint-recipe id='144′]