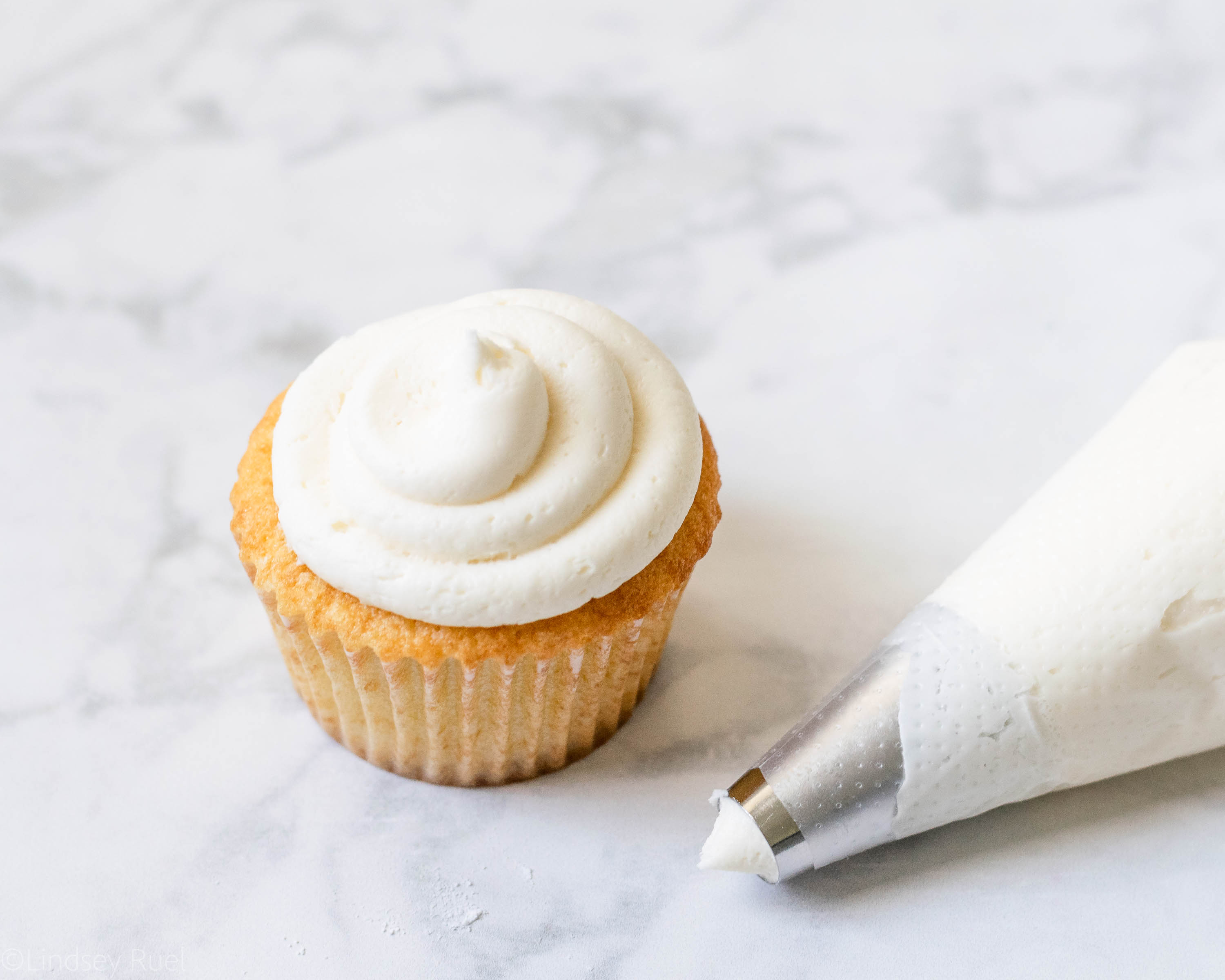 I can't believe it has taken me this long to share my quick and easy seven-minute frosting with you guys! While I won't say it's my favorite buttercream (my Swiss meringue buttercream still takes the cake, literally), it is the perfect frosting to make when you are in a pinch.
And in case you are wondering if it actually takes seven minutes to make. Yes, it does! The last time I made the frosting I turned on the stopwatch on my phone. From beginning to end (including measuring and sifting) it took just seven minutes!
The reason this frosting is so quick to make is that it's essentially an American buttercream. That is a buttercream that is just made with butter, powdered sugar, a little milk, and flavoring. But unlike some American buttercreams that can be a little dense and too buttery, this one strikes a good balance.
There is also a little trick involved to ensure your frosting isn't super dense and totally lifeless. Read on to find out what it is!
How to Make It.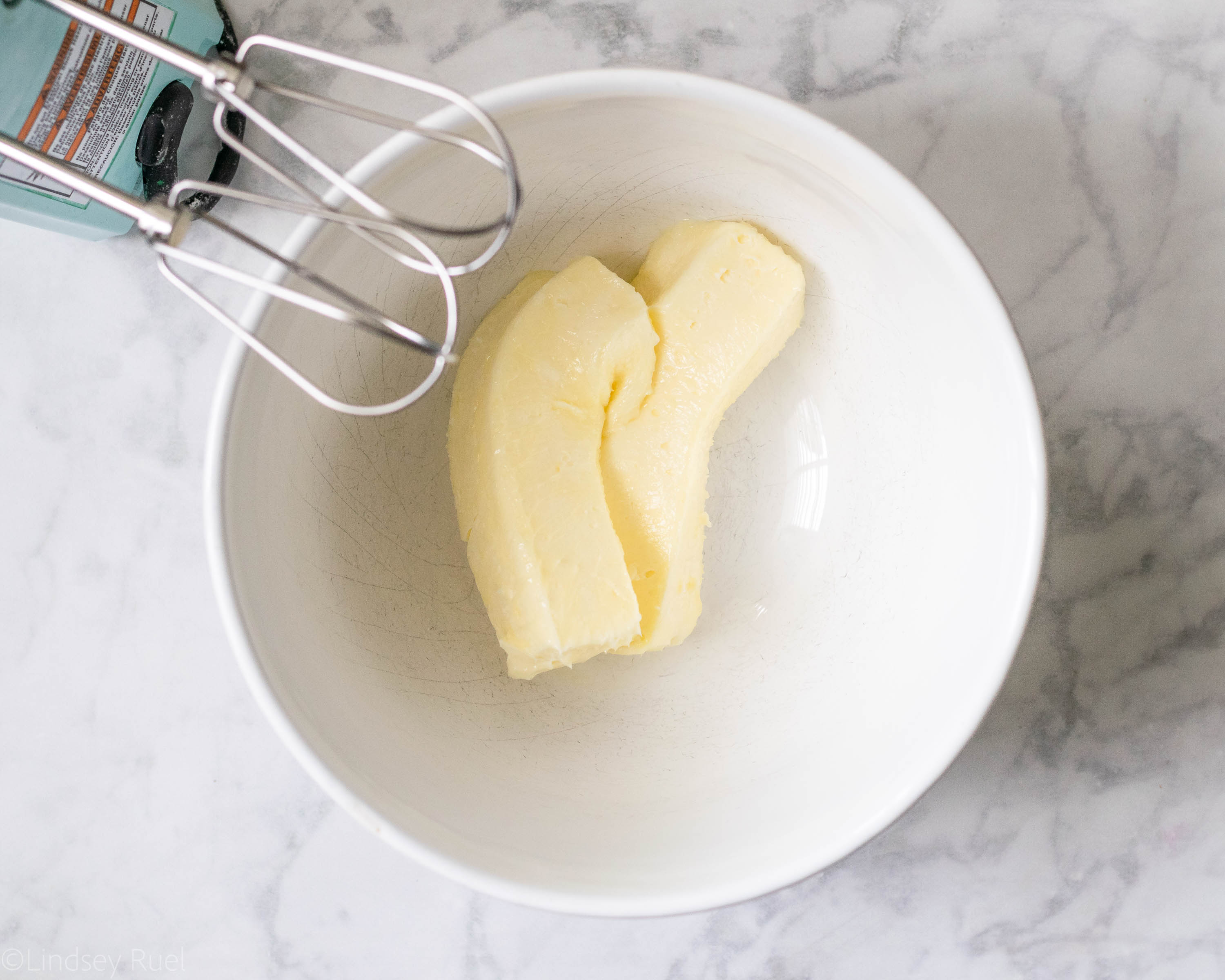 Step number one to making this delicious, yet easy seven-minute frosting is to start with good quality butter. Please do not use margarine or even that baking butter than contains added oil. You want 100% dairy, high fat, unsalted butter. You don't have to spend an arm and a leg on the super high-quality French butter. But just make sure that it's real butter made from cream.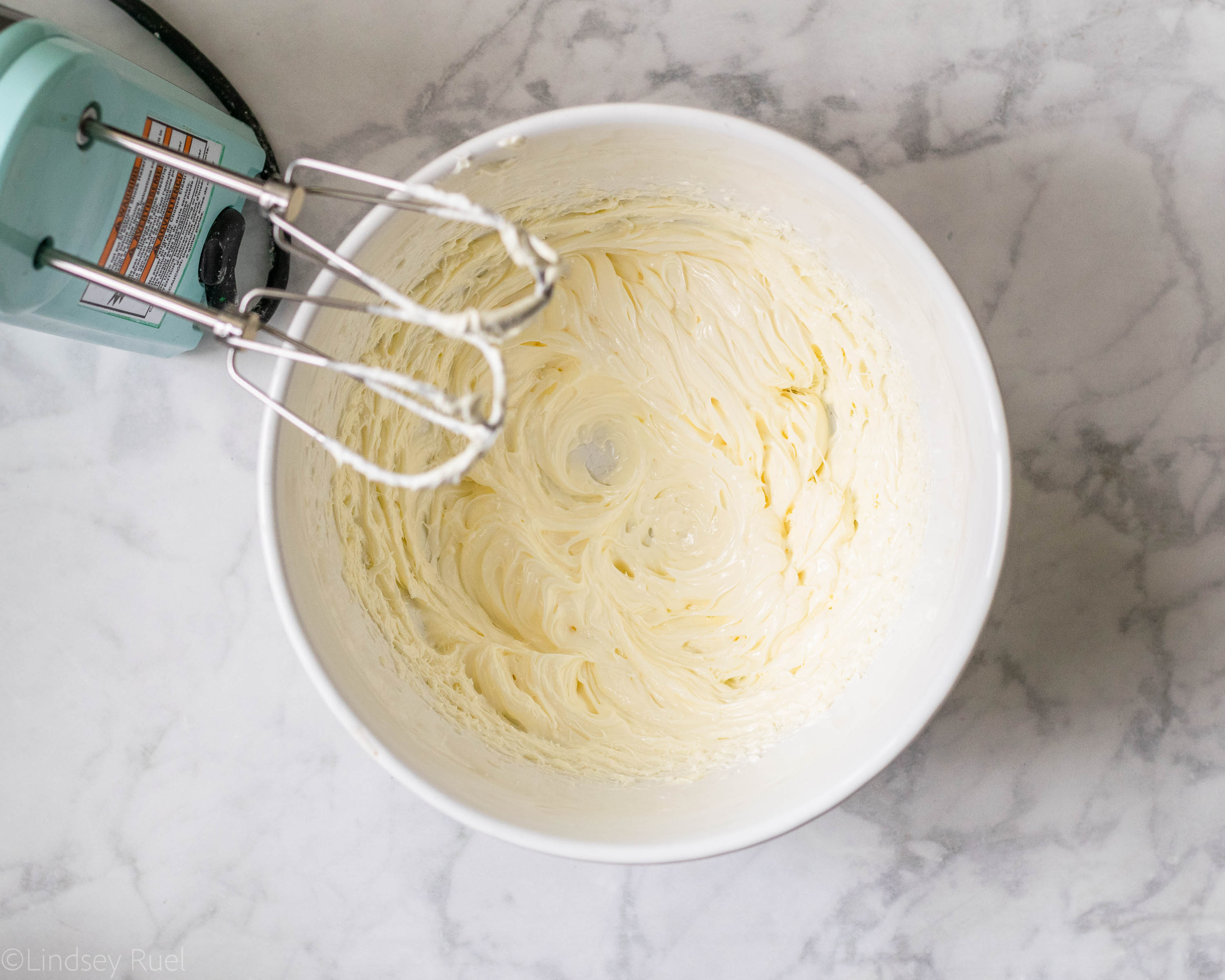 Step two is to whip the heck out of the butter. Don't just whip the butter until it's "light and creamy". Whip it, whip it good.
By that I mean, whip it until it turns from a yellow color until an almost ivory white color. It should look like it's increased in volume and definitely look a lot lighter than when it started.
This will incorporate lots of air into your frosting so that it's nice and light and won't taste or feel overwhelmingly buttery.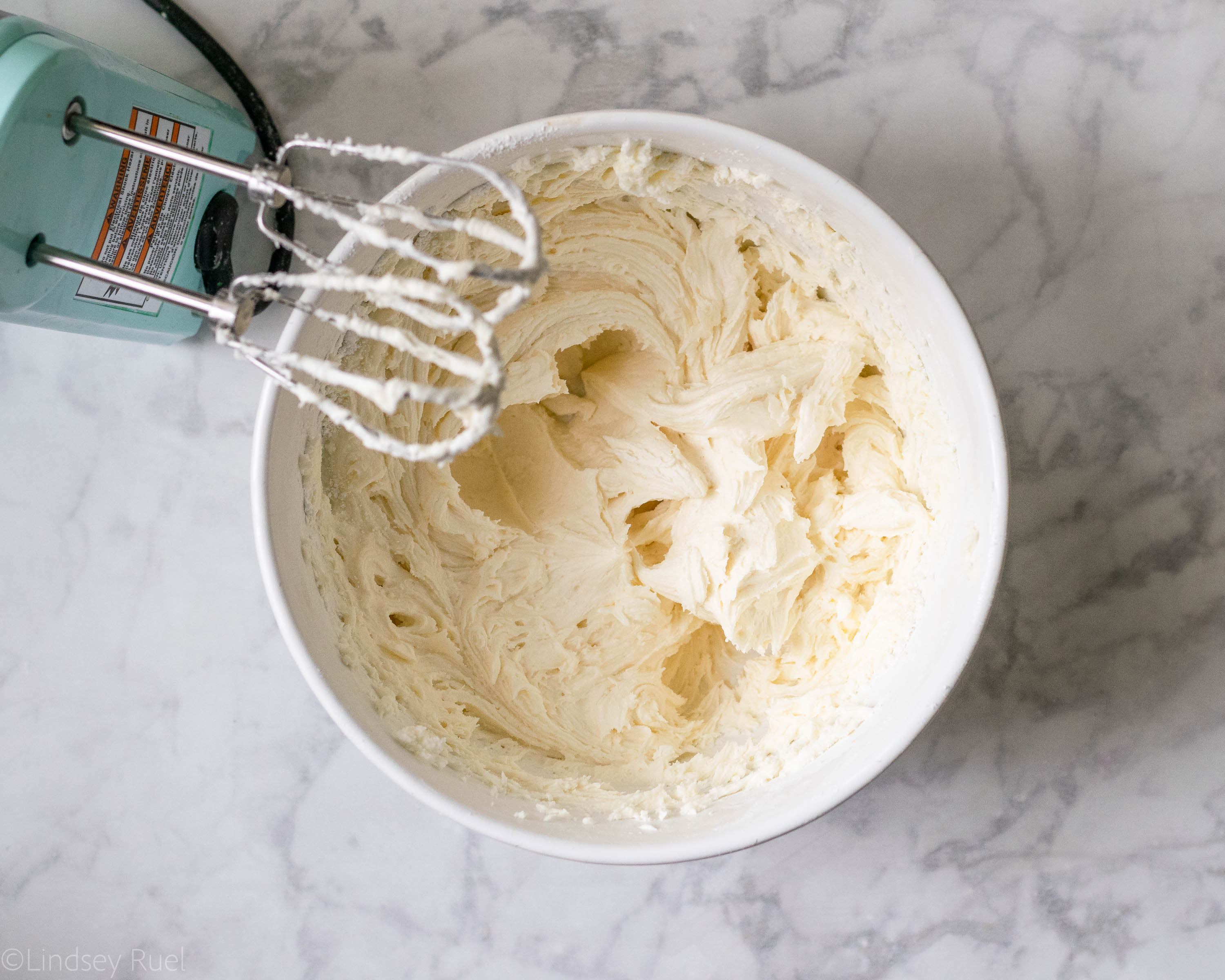 The last step is to sift the powdered sugar into the butter to ensure there are no lumps or clumps and you have the smoothest possible frosting. This eats up quite a few of those seven minutes, but it's worth every second
After you mix in your sugar, your frosting will probably feel and look a bit dry. Add in your flavoring and a bit of milk, about 1 tablespoon at a time until you have a frosting with a nice creamy consistency.
And that's all it takes to get a simple, quick, yet delicious frosting!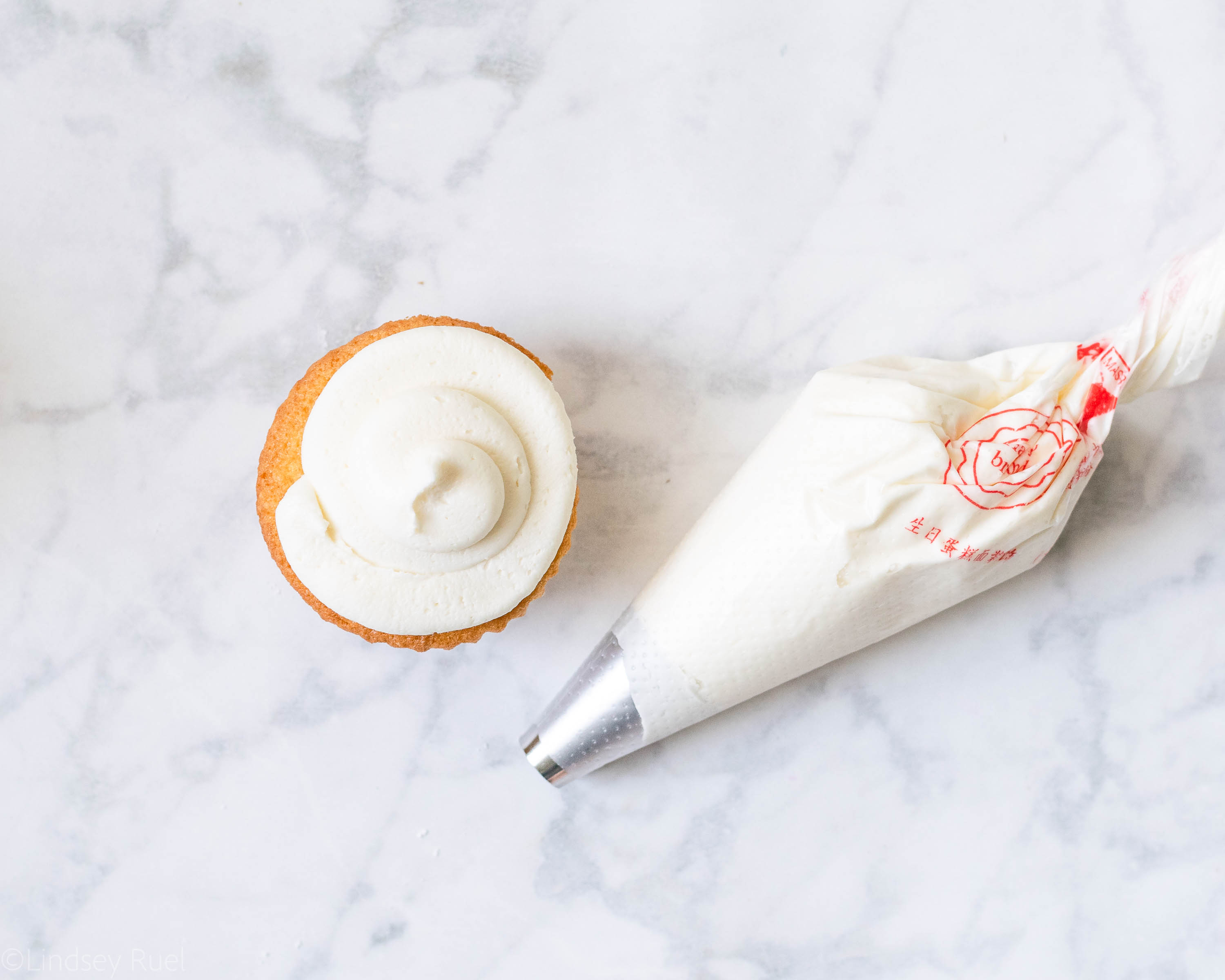 Even though Swiss meringue will always be my favorite of the buttercreams, it doesn't always make sense to spend the time (and the egg whites) on it. Most of the cakes and cupcakes you have seen on this blog have been made with my seven-minute frosting, not Swiss meringue.
So if you are just making some cupcakes to bring to work or for an informal event, I highly recommend this version of American buttercream.
If it's for or special occasion, or you really want to impress your eaters, go with the Swiss version!
Recipe
[yumprint-recipe id='193′]