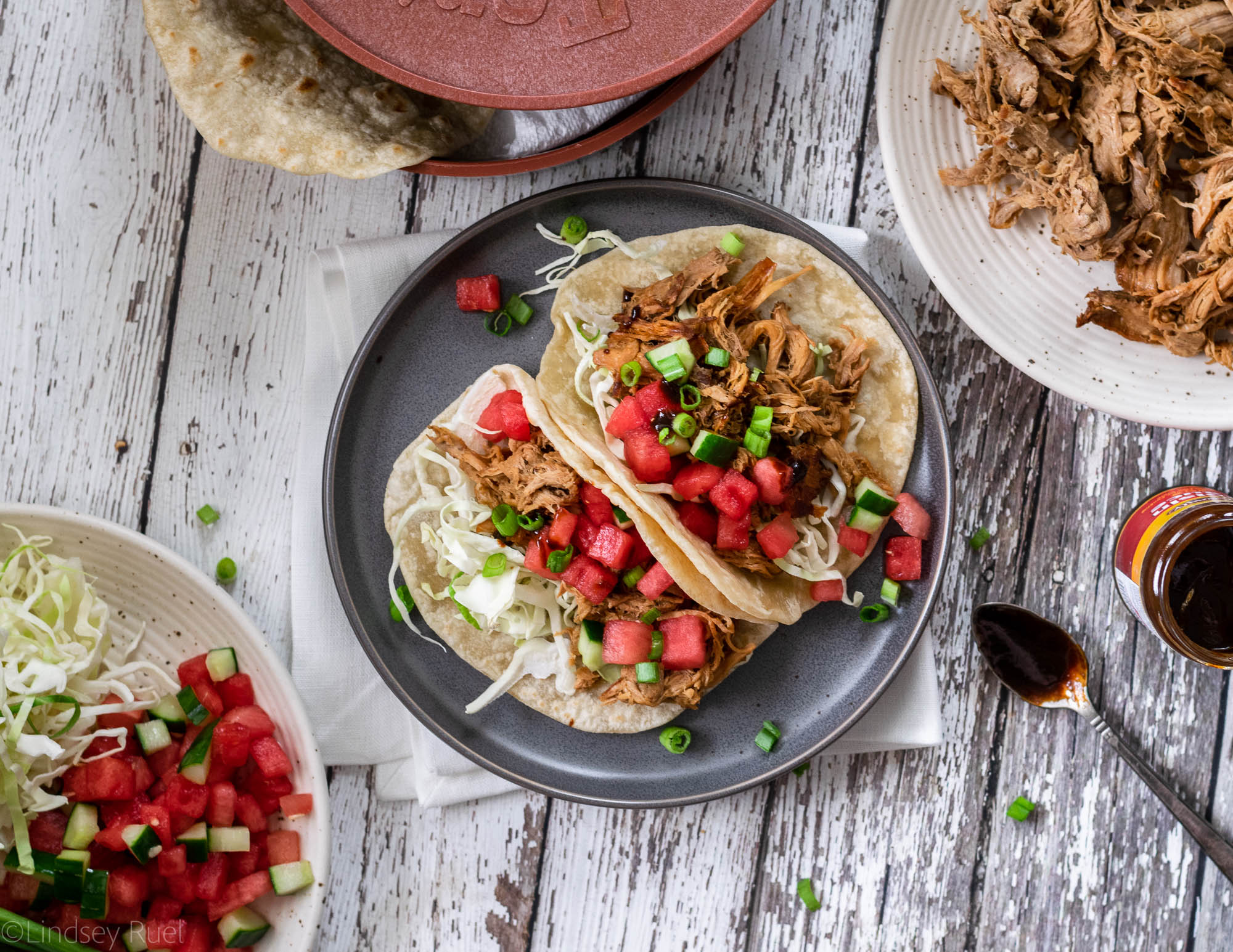 2018 Update: Since this is one of my favorite recipes, and one that I reference all the time, I thought it was about time for an upgrade! I originally published this recipe in almost exactly 5 years ago (yikes!). Back when I sort of knew what I was doing and only published recipes occasionally.
But even after all that time, I still love making this recipe during the Summer! It's actually really easy thanks to the use of a slow cooker. Just throw everything in, set it, and forget it.
I don't want to take everything away from 2013 Lindsey, so I will leave in everything else I wrote back then and just trade out the horrendous photos!
Trust me, I am doing us all a favor.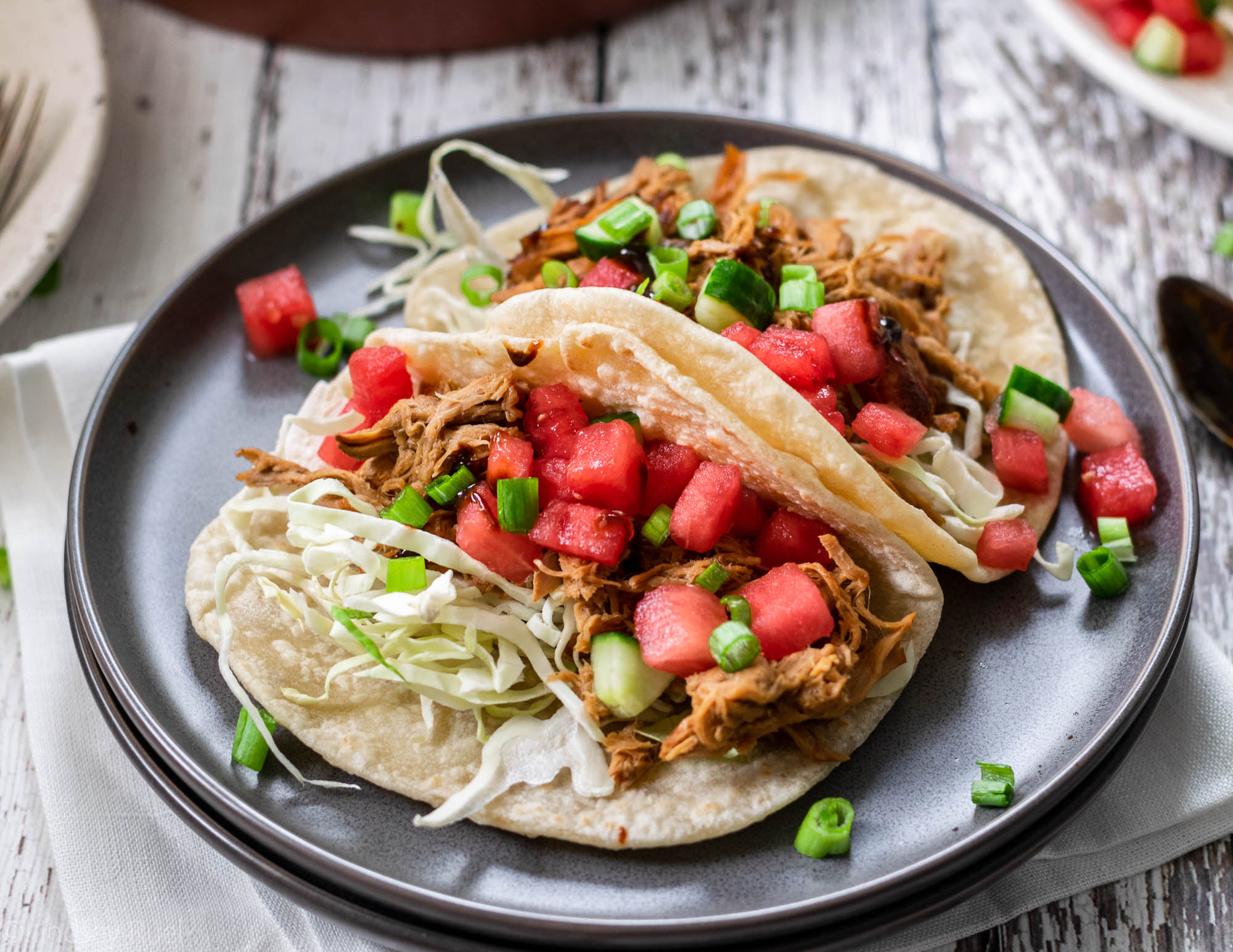 A few weeks ago B and I went out to dinner and had the most amazing tacos. They were brilliant in their simplicity. Pork belly glazed in an Asian inspired sauce and topped with watermelon cubes. We were pretty unsure about the watermelon and pork at first, but we were quickly won over.
We knew we wanted to try to recreate these at home, and after some experimenting, we found a recipe that rivaled the restaurant version. The best part is, they are pretty easy to make and are probably a lot healthier.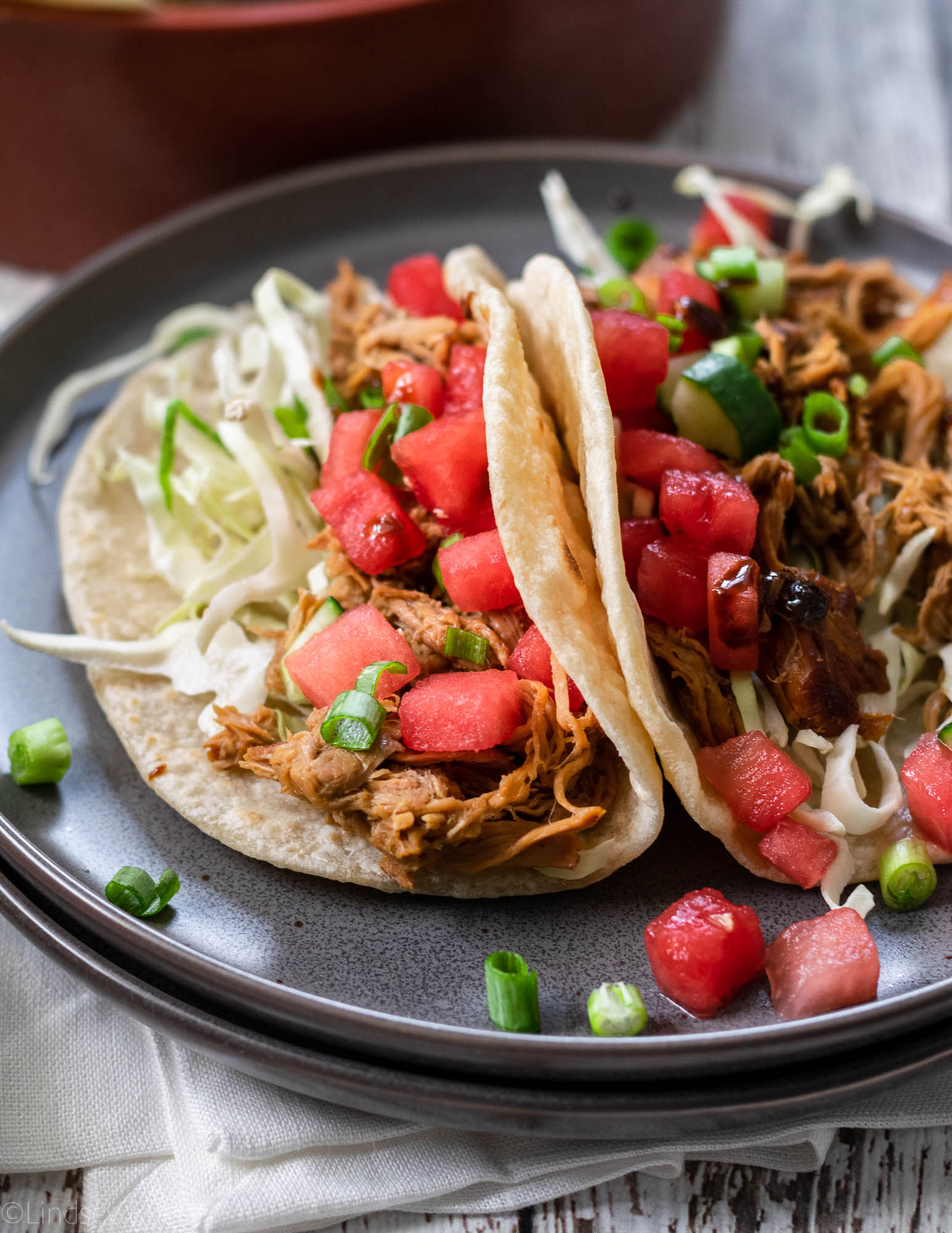 I hope you give these tacos a try. You truly won't regret it! And don't let the watermelon weird you out. Once you try it, you will love it!
Recipes
You can find my recipe for homemade tortillas here. They are delicious and absolutely worth the extra effort!
[yumprint-recipe id='190′]