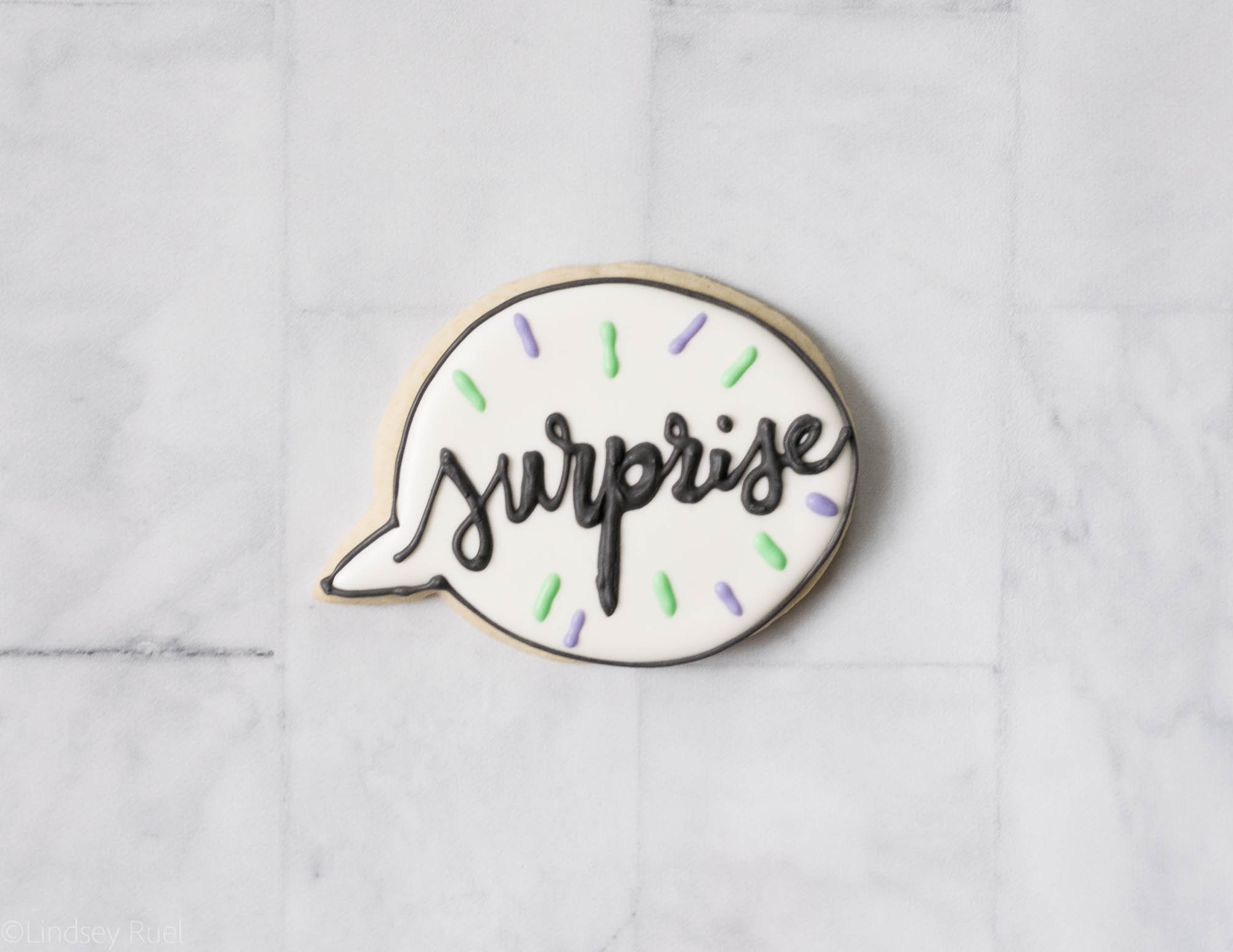 EEEEEEKKKKK!!
I have been eagerly awaiting this post for months! It has been so hard to keep this secret, but I think it's finally time…
And in true form, I figured the best way to do it would be in cookie form.
So….
…there you have it!
We are pregnant!
Was that the surprise you were expecting? Maybe not. But for those of you who were wondering why I have been a little absent from the blog and Instagram over the past couple months, or why I stopped posting about my half marathon training…you have your answer.
Okay, so where should I begin?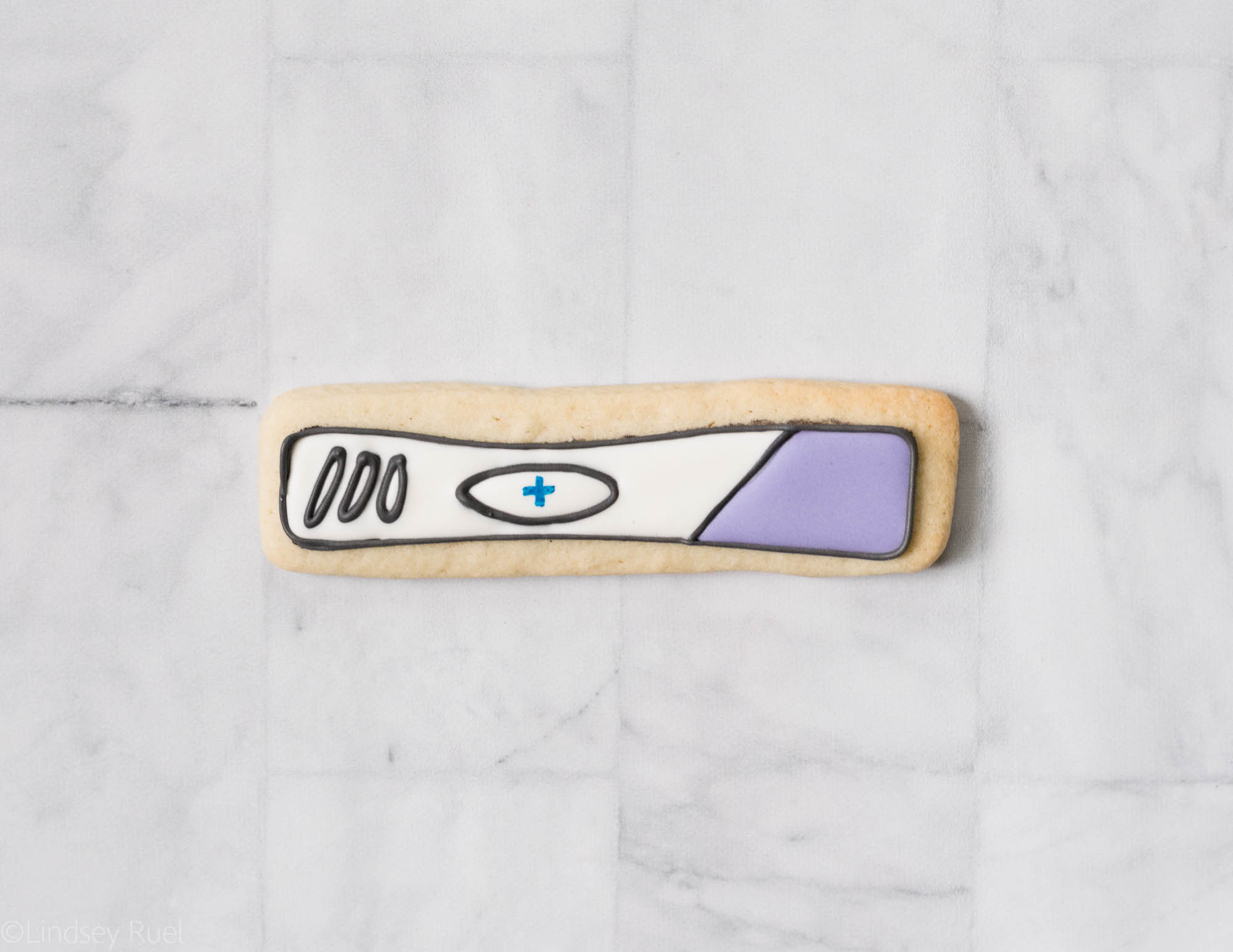 How about with the pregnancy test? We found out we were pregnant on Master's Sunday, which is perfect for my golfer husband. He will never forget the day he found out he would become a dad.
He knew I was going to take a pregnancy test, so when I returned with a blank stare on my face he asked "are you pregnant" and I responded with "maybe?".
Even though I was the one that thought I was mentally prepared to become pregnant, he was the one that seemed the most excited. He thought it was great news, whereas I was treating it like a nasty rumor I was trying not to believe. In fact, I didn't really believe it until it was confirmed by the doctor.
The first couple of weeks went by with no issues and I thought I was going to have a super easy pregnancy. By week 6 or 7, I started feeling horrible. Just so tired and nauseated almost all the time.
Billy knew I wasn't feeling well when I would just stay in bed until after he left for work. Normally, I am up out of bed before him to get my day started. Some days I would just sit in bed and eat crackers until 9 am.
Also, sweet foods sounded disgusting to me! (Hense why I barely posted anything between the end of April and mid-May.)
Actually, anything that wasn't super bland and beige sounded pretty horrible to me.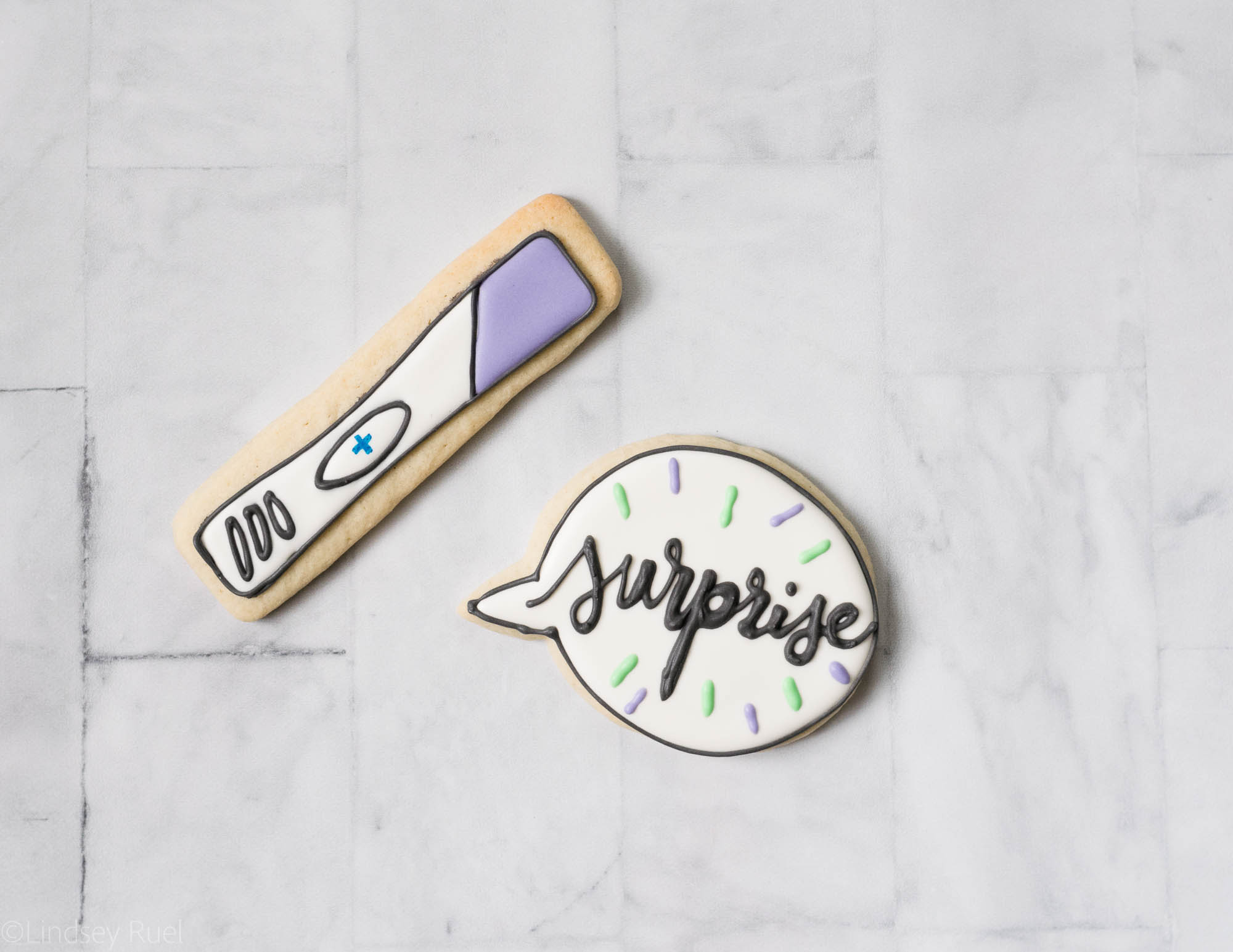 By week 10 I started feeling a bit better. Still a bit low energy but the nausea had mostly dissipated. Week 10 also happened to coincide with Mother's Day, which was perfect because I finally started to feel confident that we could tell people. So for Mother's Day we told my mom, who was so excited. She has been bugging me for grandchildren since we got married, so "Happy Mother's Day, mom!" You got your wish.
Our trip to California was soon after, which is when we told my dad and stepmom.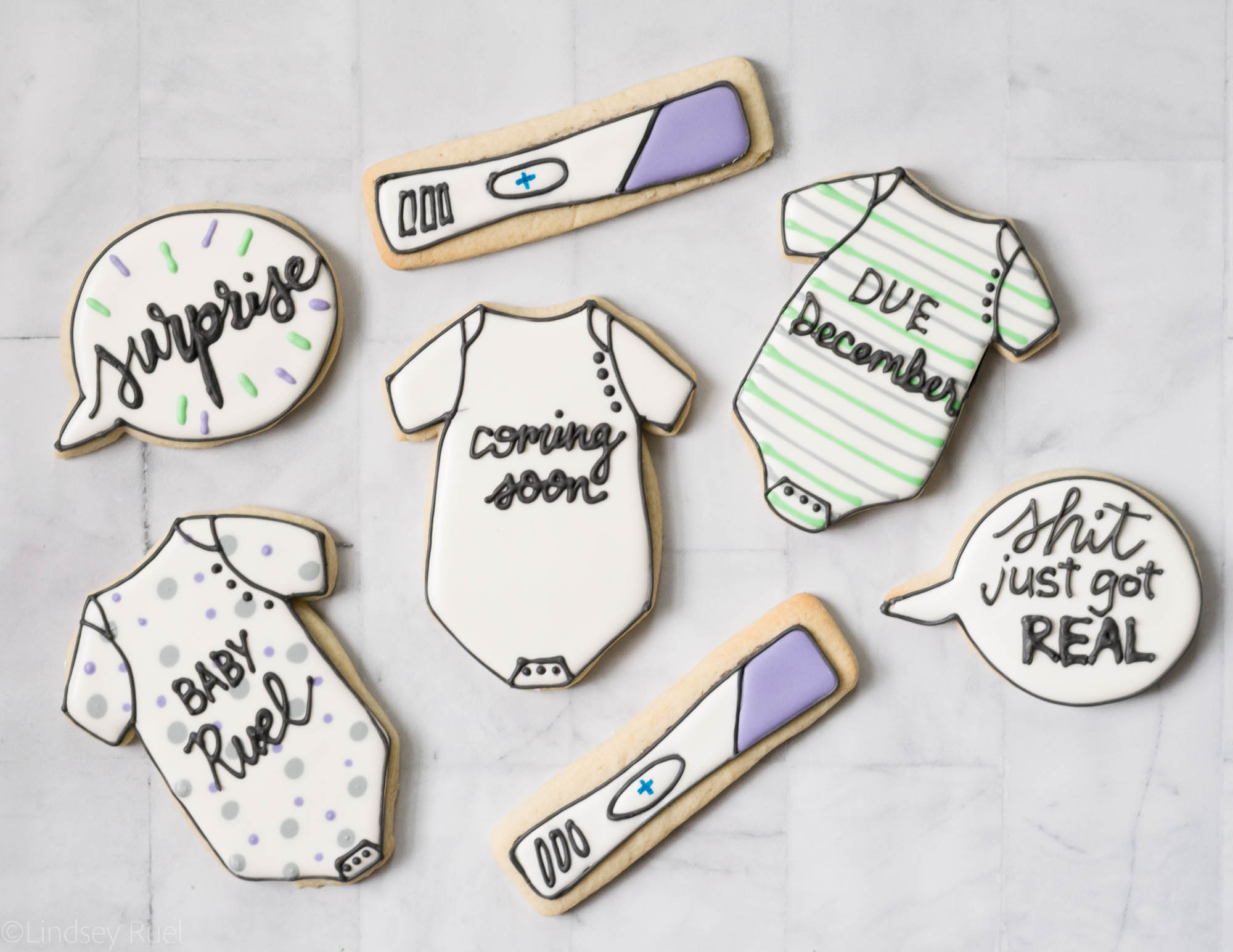 By the time we left for Italy, I was feeling pretty much back to normal. Thank you second trimester!
I felt really good during most of our trip and only had a couple bouts where I clearly overdid it the day before. I mean, we were averaging 20k steps a day. This coming off of 3 weeks where I barely got 5k a day!
But Italy isn't a bad place to be for a pregnant lady who craves carbs! I ate all of the pasta and pizza I could get my hands on. I only had to be a little careful around certain cheeses and meats. And wine…dang baby!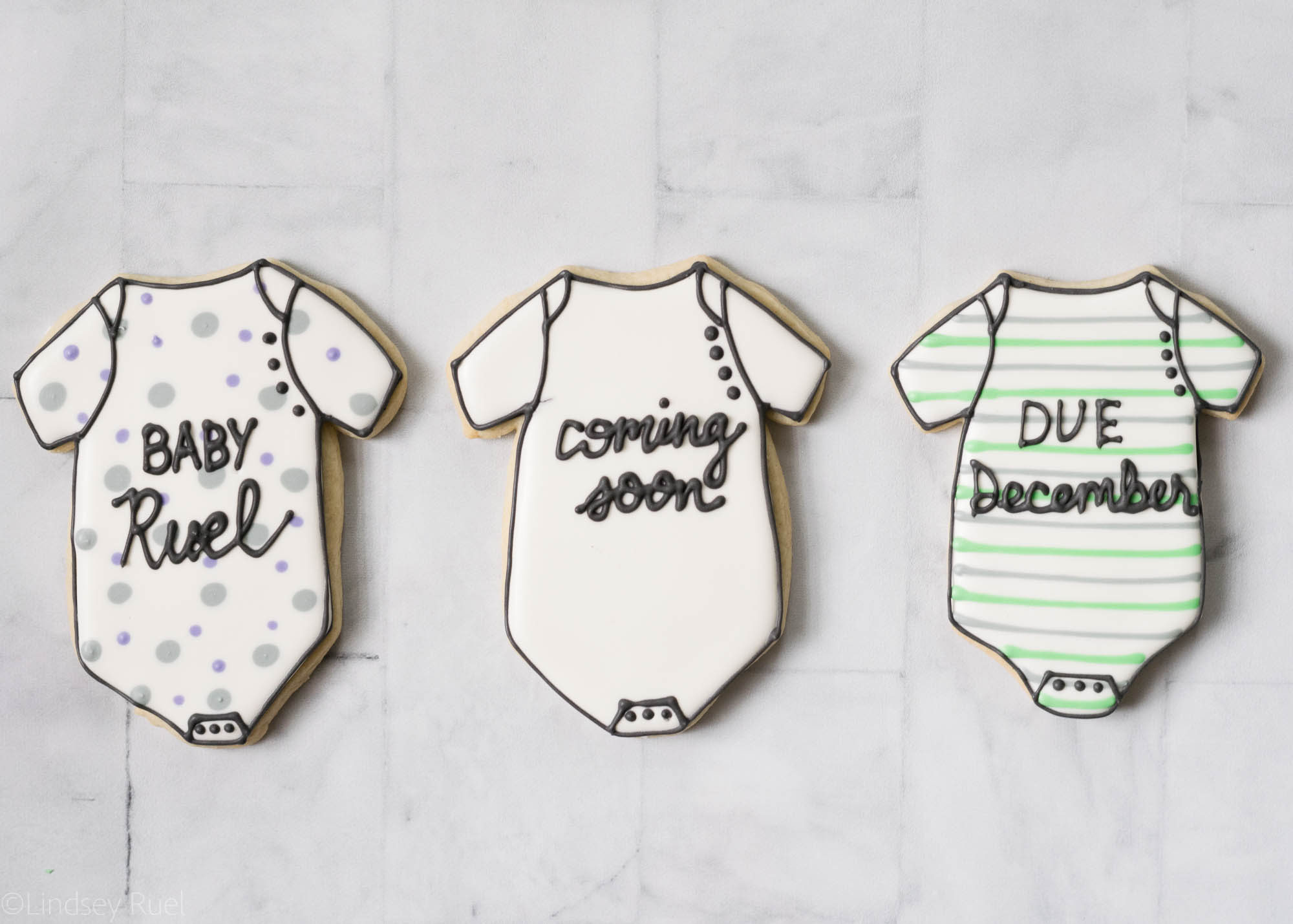 Now I am about 16 weeks along. The baby is the size of an avocado if you are curious.
That means that the baby is due in early December. Or whenever it decides to make its debut. If it's anything like its parents, then it will be stubborn and come whenever the heck it wants.
So that's it! Were you surprised?
Be prepared for some more baby related baking posts in the near future. Like a gender reveal of some kind or another. What would you like to see, a cake, cookies, cupcakes? Something completely different?
In the meantime, feel free to send me any of your favorite baby products. I am in the middle of setting up a registry and it's a bit overwhelming. So any advice is welcome!