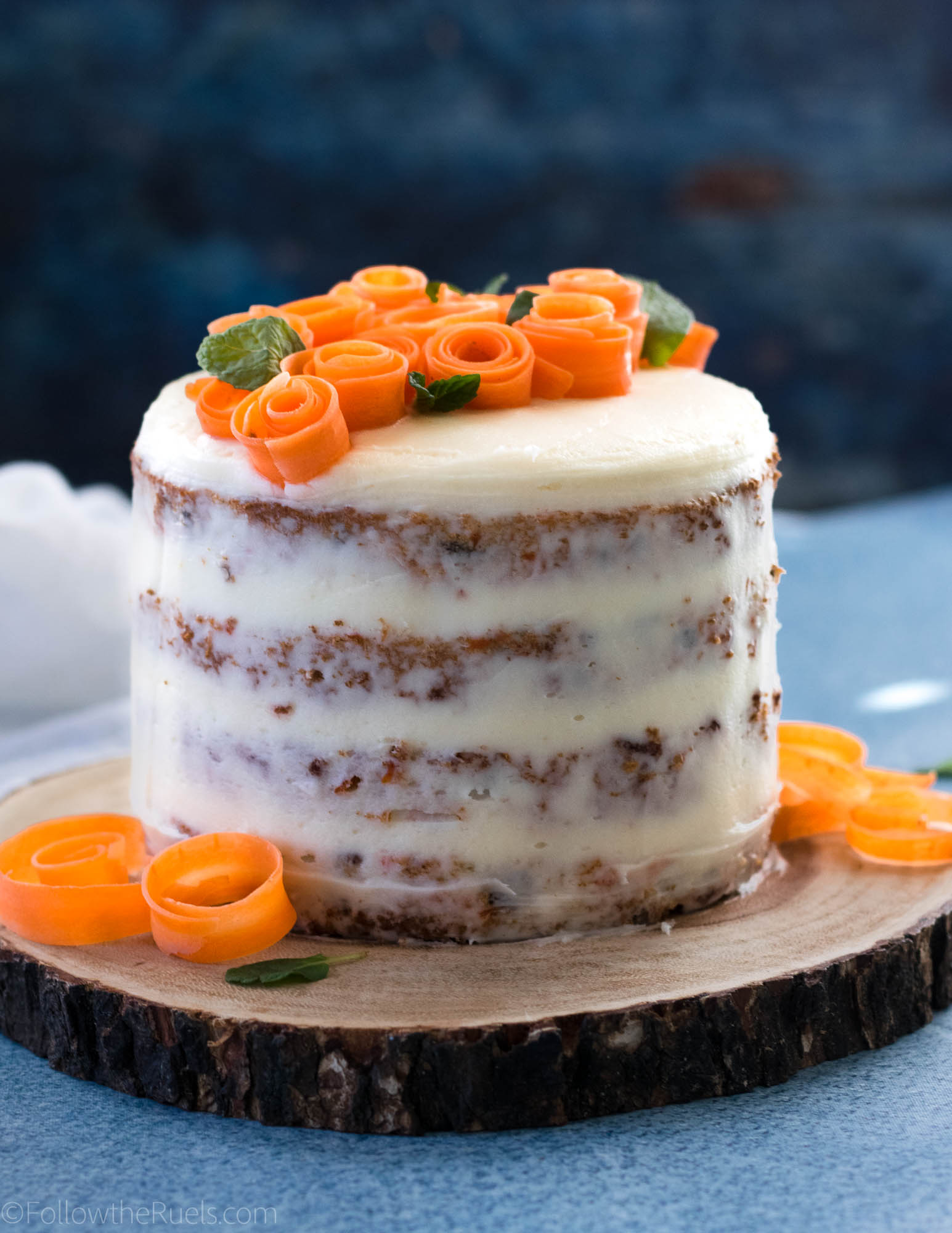 I'll admit, that up until recently, carrot cake was my least favorite of all the cakes. It wasn't until I made this recipe that I completely changed my mind about carrot cake. Who knew that a cake packed with fruits and vegetables could be so delicious?
Not me!
But that is exactly what this cake is. Moist and oh so delicious!
How to Make It
Well, since I have made this recipe before, I thought it was only right to make a video so you can see for yourselves! Also, wait till the end to see how I decorated the cake (three different ways, although I only showed two).
But in case you like pictures and words, here is a brief recap of how to make it.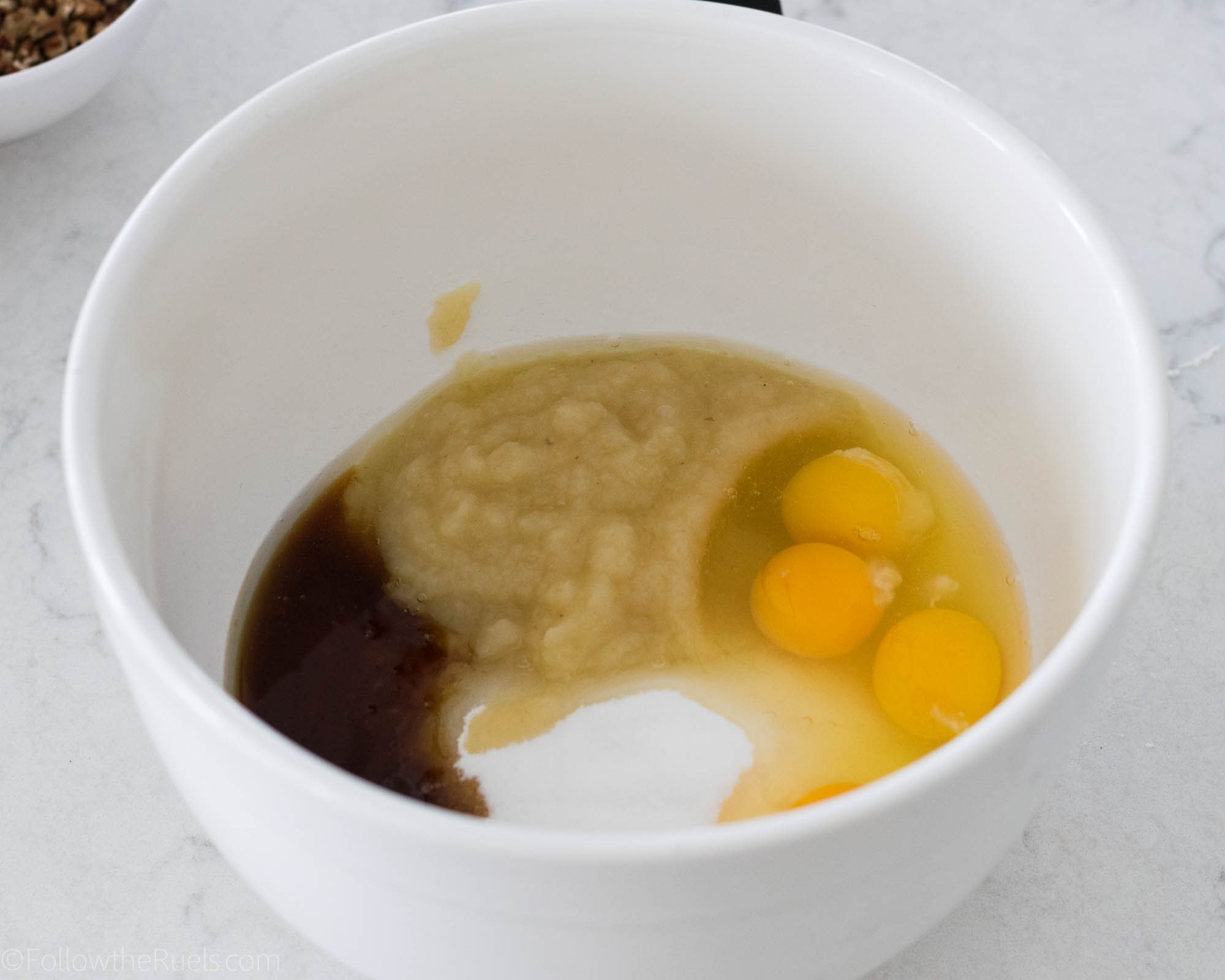 First mix together the sugar, eggs, apple sauce, maple syrup, and vanilla extract.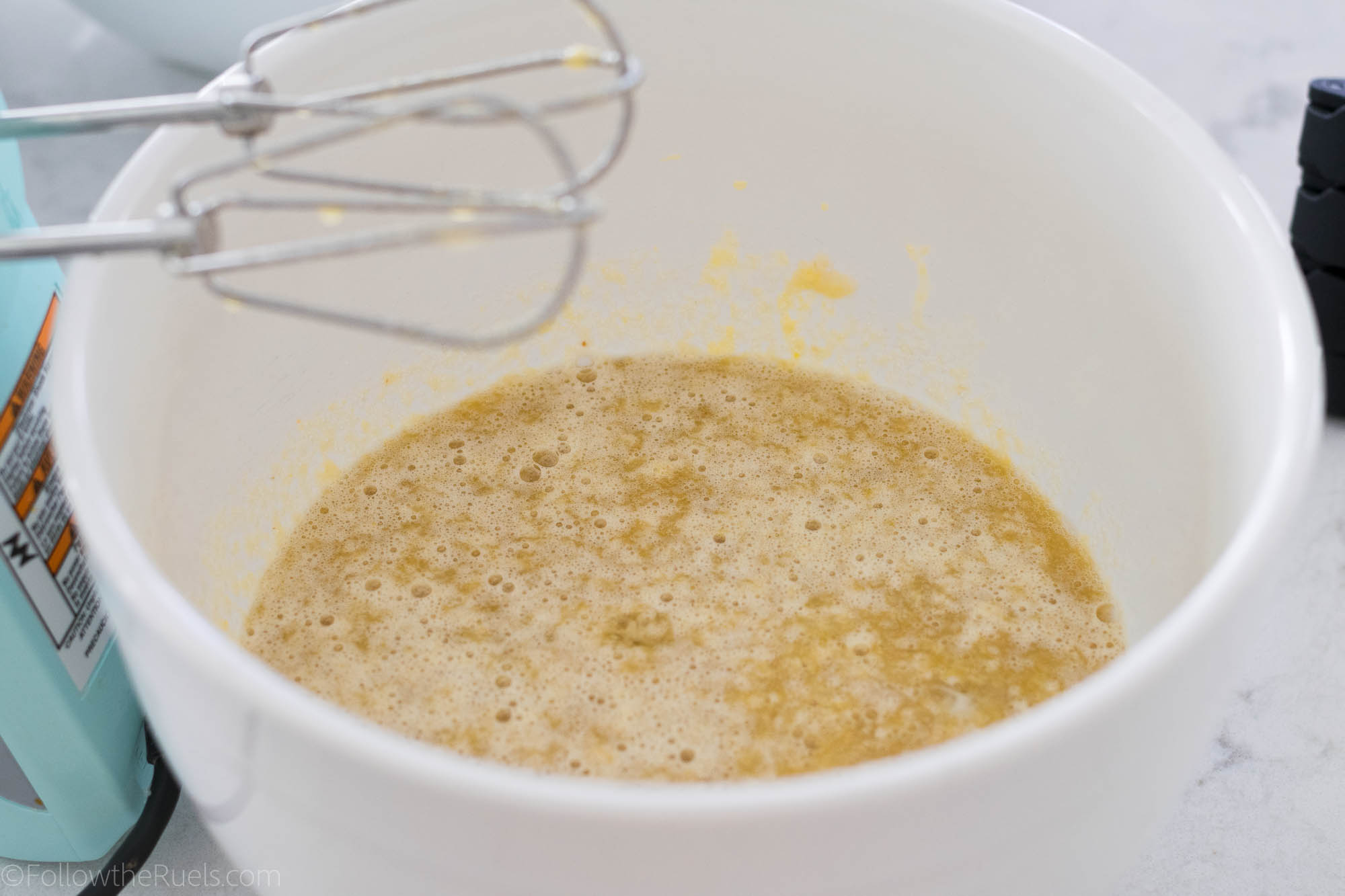 Until it's nice and smooth.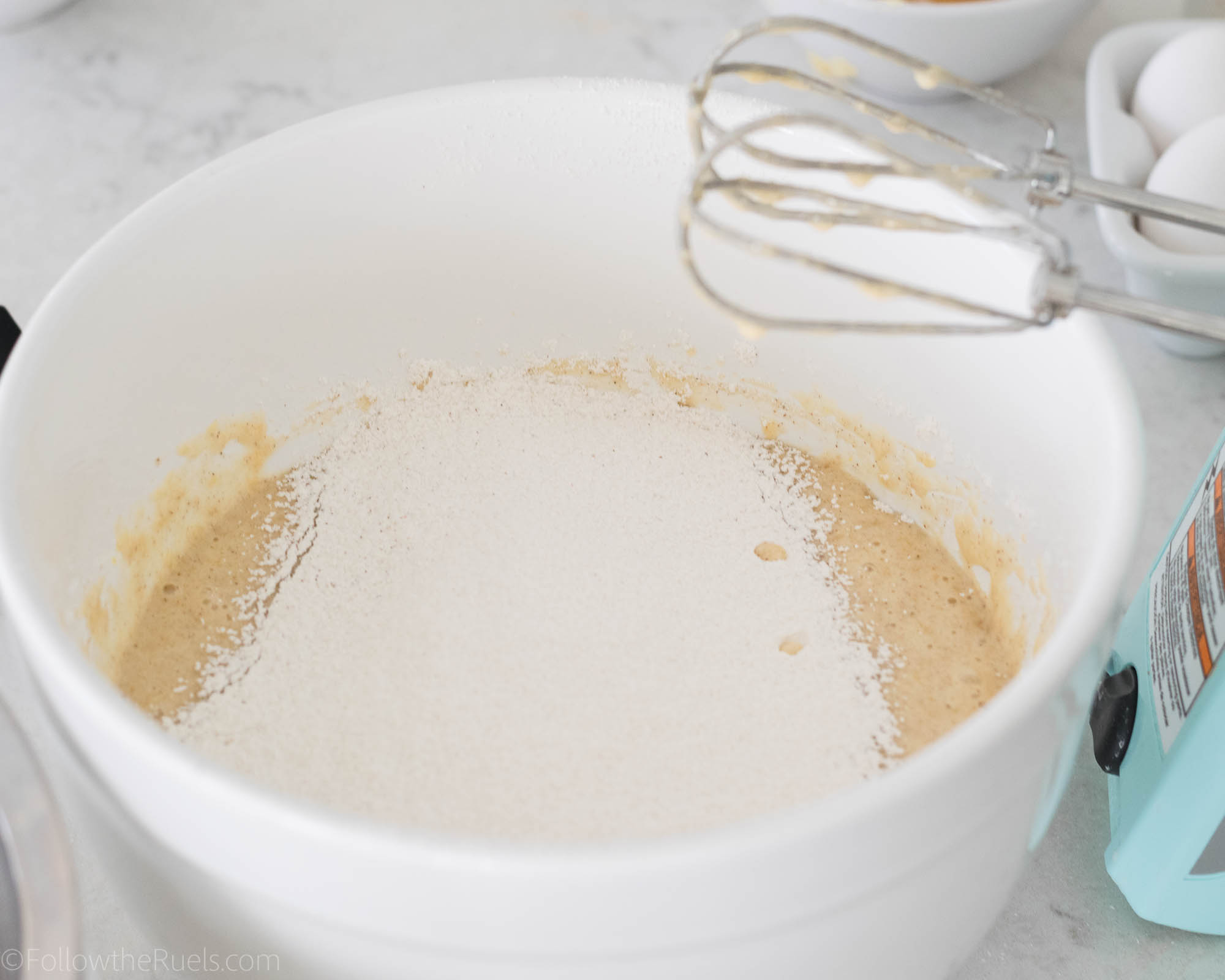 Sift in the dry ingredients: flour, baking soda, baking powder, cinnamon, nutmeg, and salt. Then mix until everything is incorporated.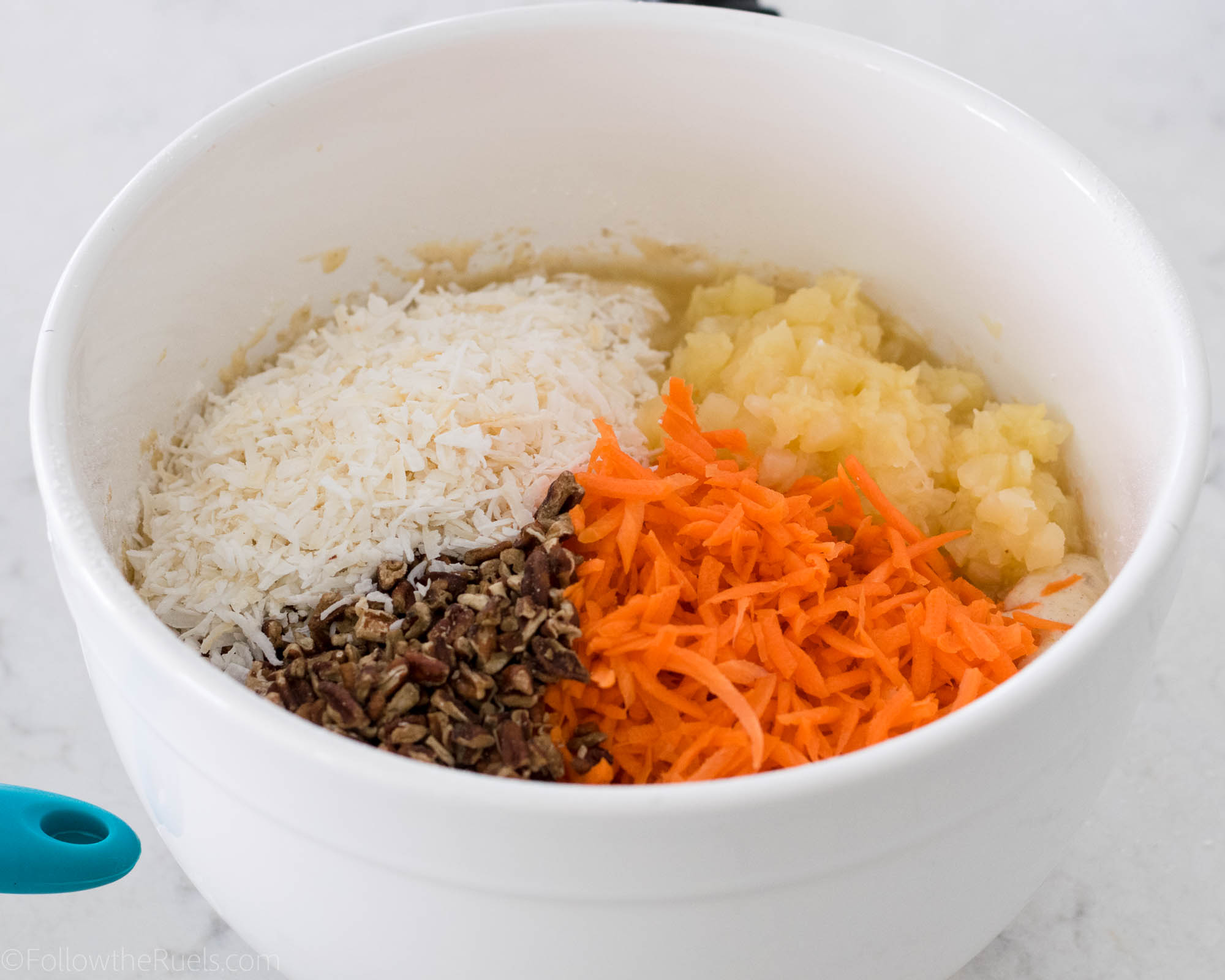 Fold in grated carrots, pineapple, coconut (preferably unsweetened), and chopped pecans.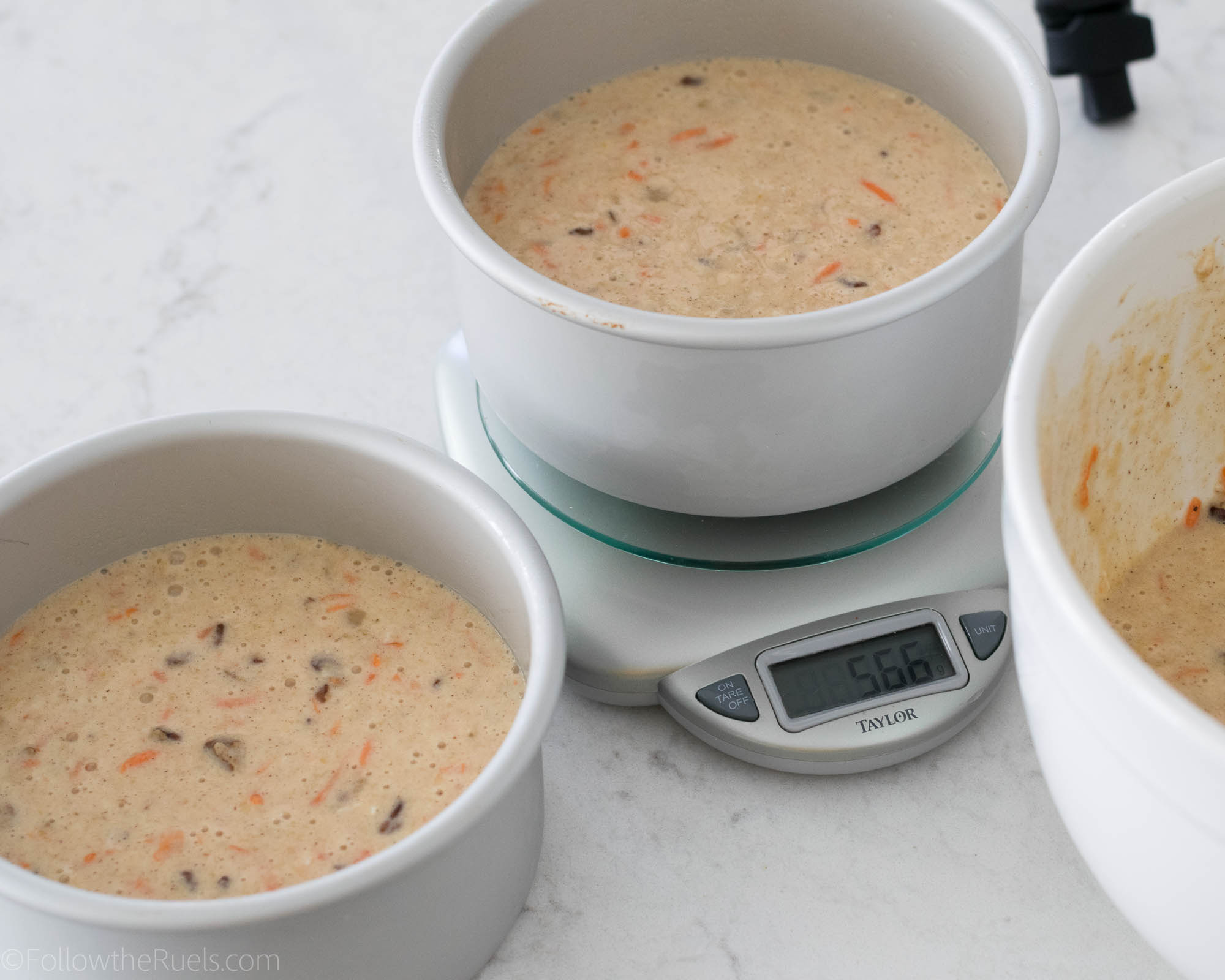 Then pour the batter into whichever vessel you would like to bake your cakes in. I have baked this in a sheet pan, a square pan, cupcake tin, even a waffle iron! But for this cake, I baked the cakes in two cake pans.
To make sure the cakes are even, I actually weigh the batter in each pan. OCD much? I am really not, but I just like knowing that my cakes will be as even as possible.
Finally, decorate your cake however you wish! I highly recommend frosting the cake with cream cheese frosting, because that is really the best frosting for carrot cake.
But if you prefer buttercream, I highly recommend this Swiss buttercream recipe, which is my absolute favorite.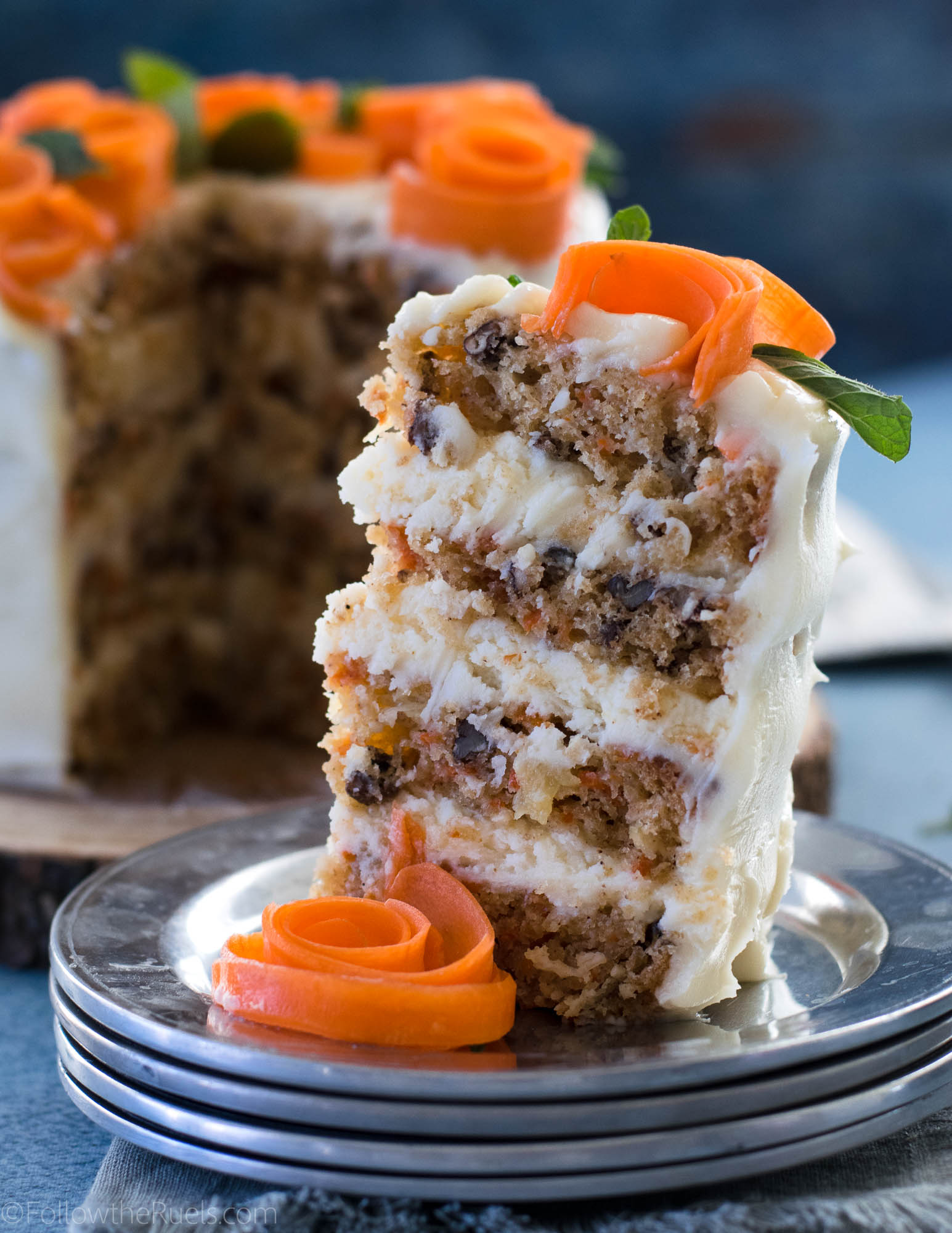 However you choose to frost this cake, or even if you leave it completely naked, you will love this cake. I can say that confidently as a former non-carrot cake lover.
And, if you happen to have any leftover batter, you can make waffles with it!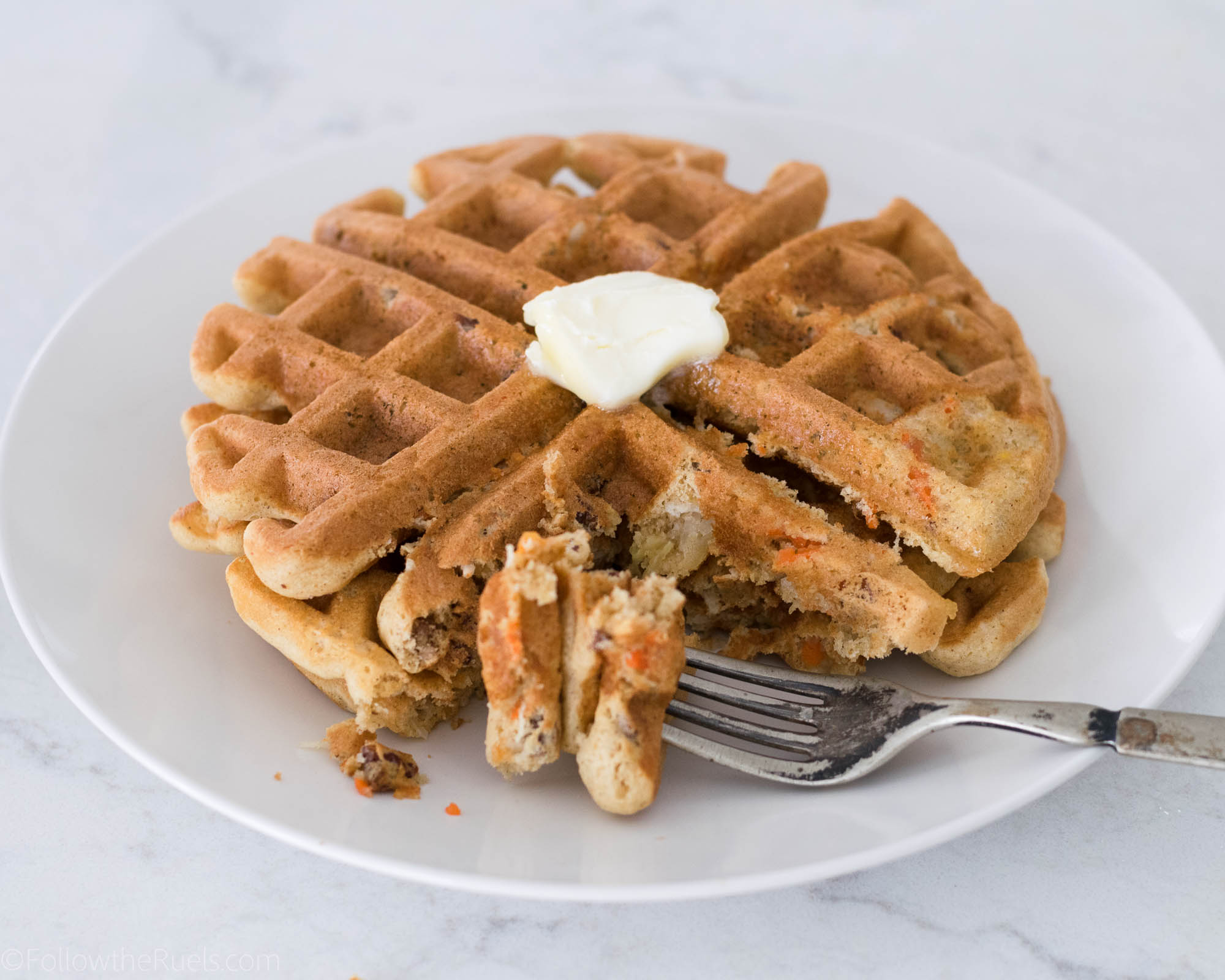 [yumprint-recipe id='164′]