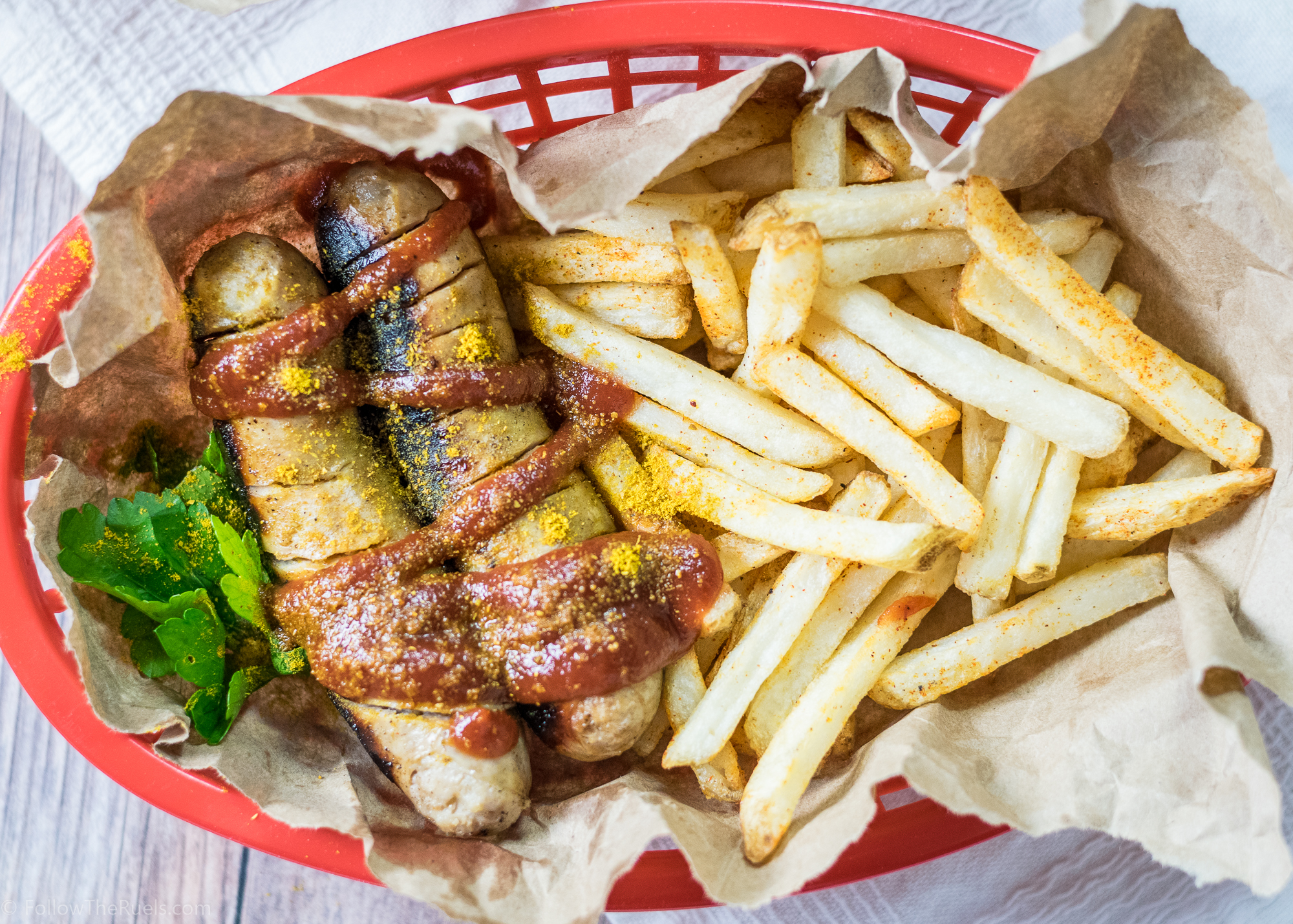 I have been sitting on this recipe ever since we came back from Berlin last Summer and am finally sharing it with you guys. I was a little unsure whether or not it would be a good recipe to share since most Americans have probably never heard of currwurst before (I hadn't before our trip). And you may also be thinking that it some sort of curry-flavored sausage. You are not wrong, but its a curry-flavored sausage in the best way possible!
So today's the day I'm finally sharing with you guys the tasty deliciousness that is currywurst.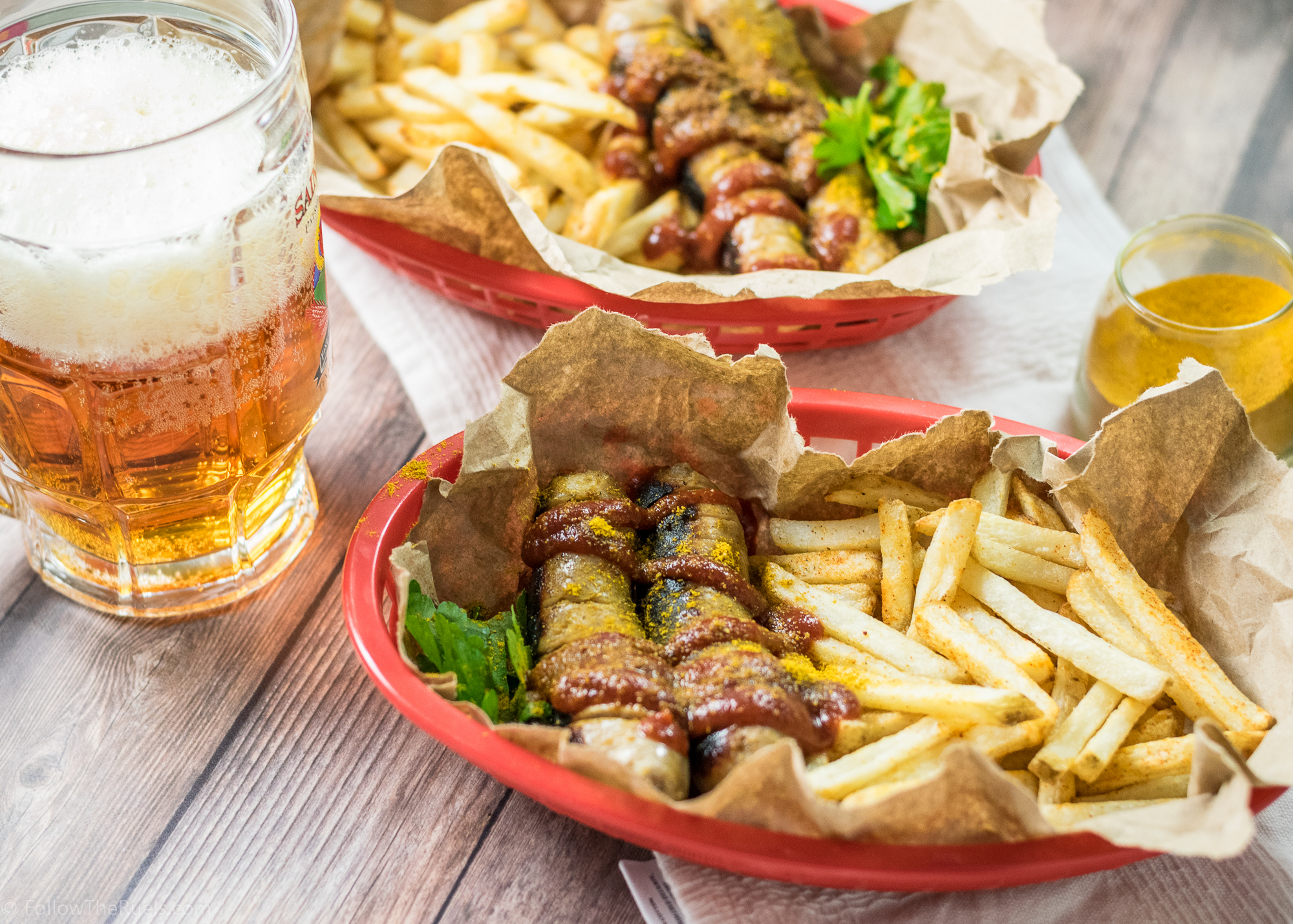 If you are from Germany or have been to Germany (specifically Berlin), then you may already be familiar with this very uniquely Berlin dish. For those of you who do not fall into either camp, currywurst is almost exactly what it sounds like. It's a delicious bratwurst (a German-style pork sausage) drizzled with a curry-flavored sauce (which is just a fancy way to say curry spiced ketchup).
Before our trip to Berlin last year, I did a ton of research on food (duh). The number one food recommendation on all of the travel lists I came across was currywurst. Except that no one could agree where the best currywurst in the city could be found. What I did learn, is most of these "restaurants" were probably street vendors or fast-food spots.
So on our very first day in Berlin, as we walked halfway across the city to keep ourselves awake, we stopped at a tiny little street vendor and helped ourselves to some currywurst. And from that point on, we were sold. We were on the currywurst bandwagon.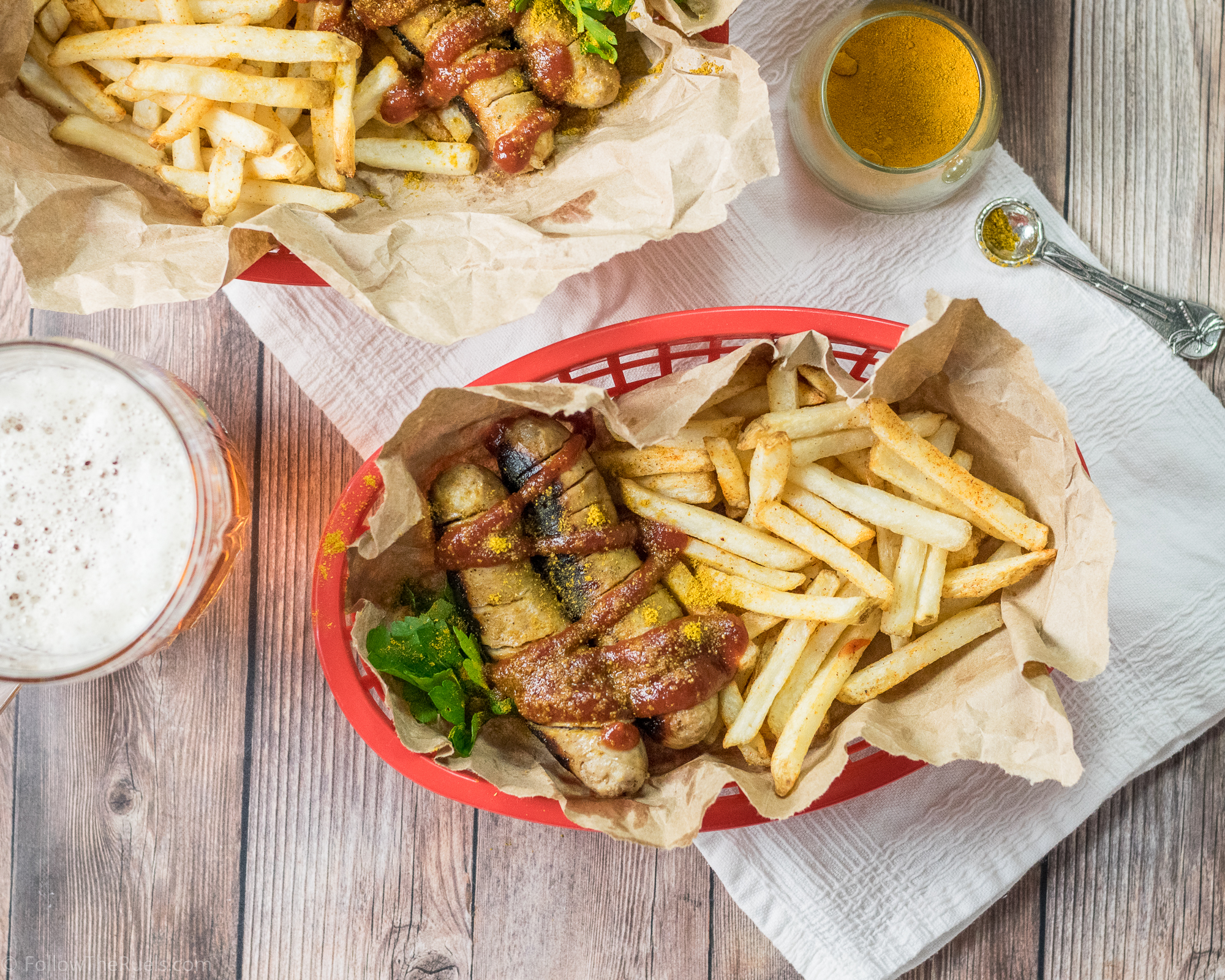 Naturally, as soon as we came home we wanted to make it for ourselves. After some quick Google searching, I found that there are lots of ways you can make your own currywurst (mainly just the curry sauce, since most people buy their brats). But we determined after some trial and error, that the best way to make currywurst is to employ the KISS method; keep it simple, stupid.
First we boiled the bratwurst in beer (this is a German dish after all), then we grilled them just enough to give them a little char.
As for the sauce, it's literally just ketchup and curry powder. There are some other recipes that actually make a fancy curry sauce with tomato paste, onions, spices, etc. But guess what; ketchup and curry powder is just as good (and exactly how we had it in Berlin).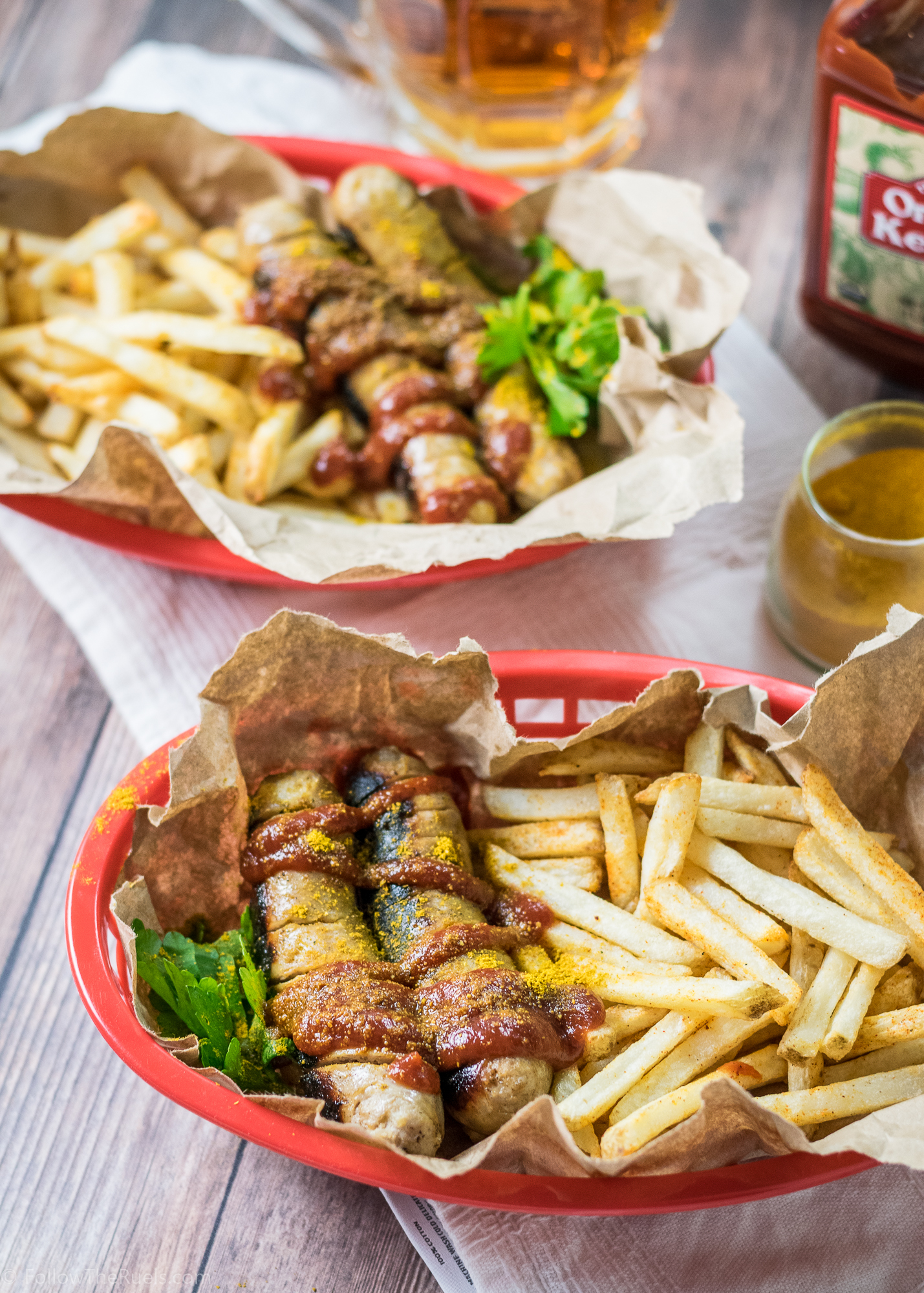 For those of you who are thinking, "I don't like curry". I am here to ask you to give it another chance. This dish may actually change your mind. My husband was one of those people before our trip. But as soon as we got home, he was the one to recommend that we make it for ourselves.
So it you are looking to take a little culinary adventure, I highly recommend this currywurst. It's simple and easy and oh so delicious!
[yumprint-recipe id='117′]