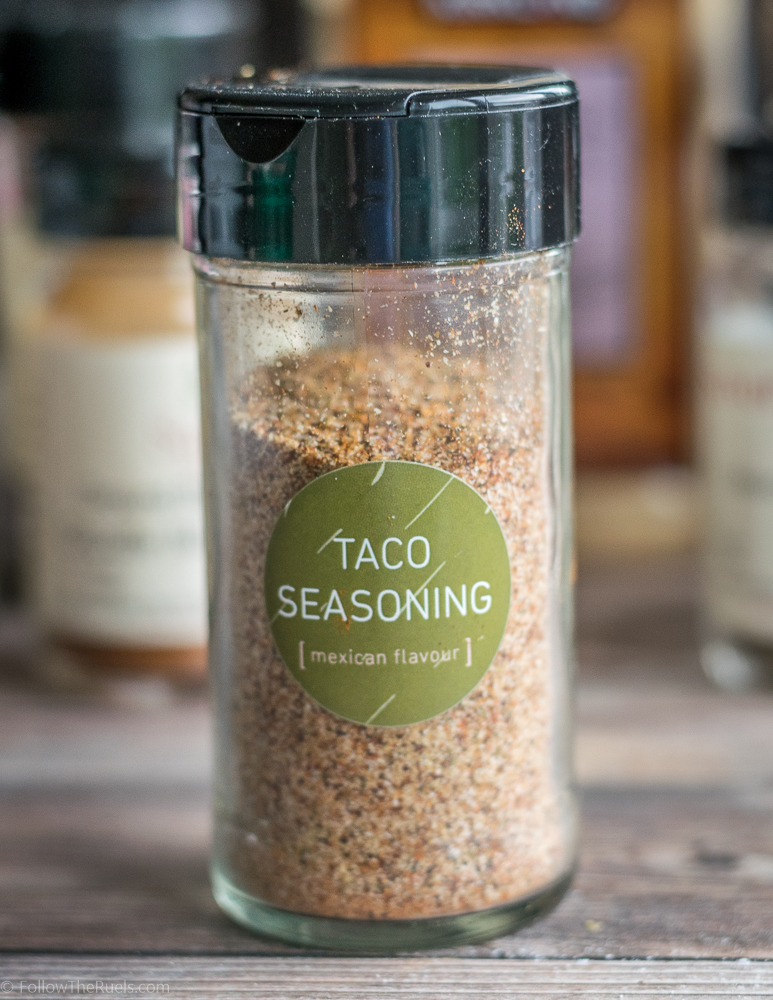 Taco seasoning has to be one of my most used, if not THE most used, seasoning or spice (other than salt and pepper) in my spice cabinet. I use it on so many things, it's not even funny. If you have been around here a while, you know that's true. My favorite things to make are all things Mexican (or Mexican-inspired), which means I use the spice mix that makes up my taco seasoning in almost every other meal.
Sure, you can buy your own taco seasonings. But making your own at home is so much better because you can control the taste! Say you like really spicy foods, but most commercial taco seasoning is too bland for your taste. Well, when you make your own, you can go crazy with the cayenne. You can also control the salt content, which can sometimes be shockingly high in the store-bought stuff.
All I'm saying is….make your own taco seasoning!
Glad we cleared that up.
HOW I MADE IT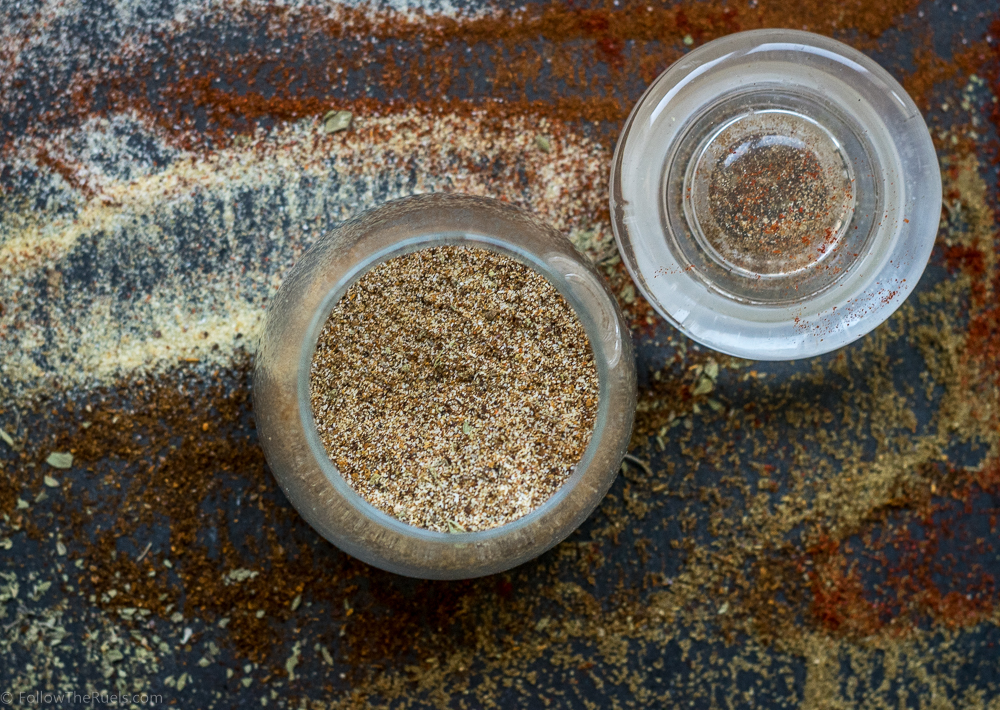 This will be the shortest description of a recipe ever:
Put all the spices in a bowl. Mix them up. Store it in a jar.
Boom. Done. Any questions?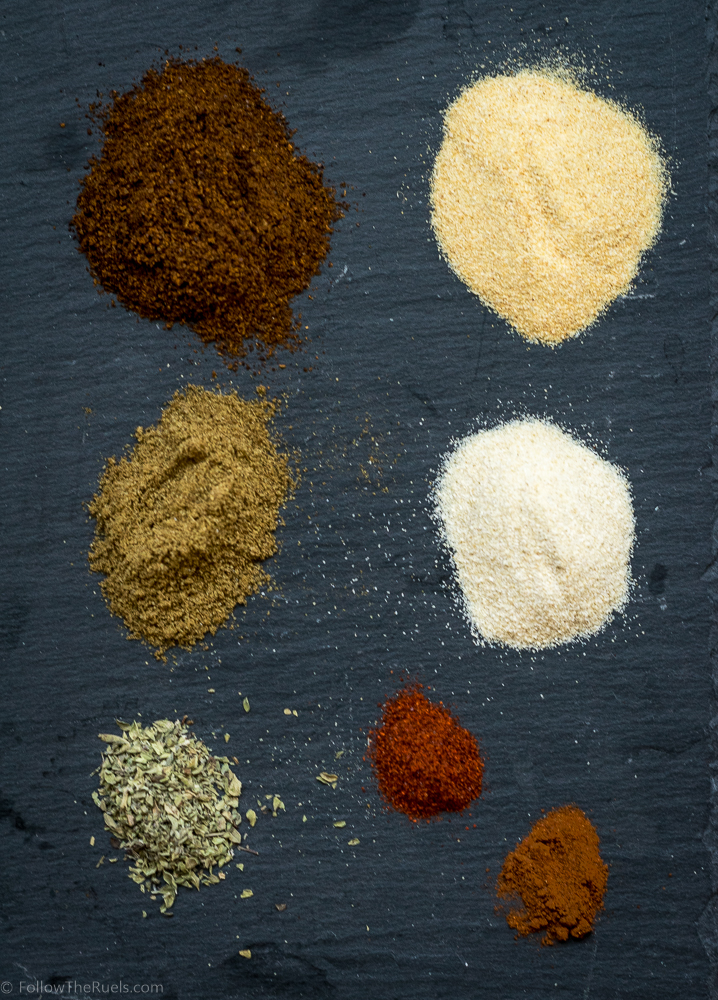 Okay, so maybe you want a little more than that. Like what spices do I use in my taco seasoning, for instance.
The taco seasoning is mostly a mix of garlic powder, chili powder, onion powder, and cumin. At the very least, you got to have these four.
Then to really add some extra spice and flavor I add oregano (Mexican oregano is preferred), cayenne pepper, and chipotle chili powder. Chipotle chili powder really puts this seasoning over the top for me. It adds some heat but also a subtle smokiness.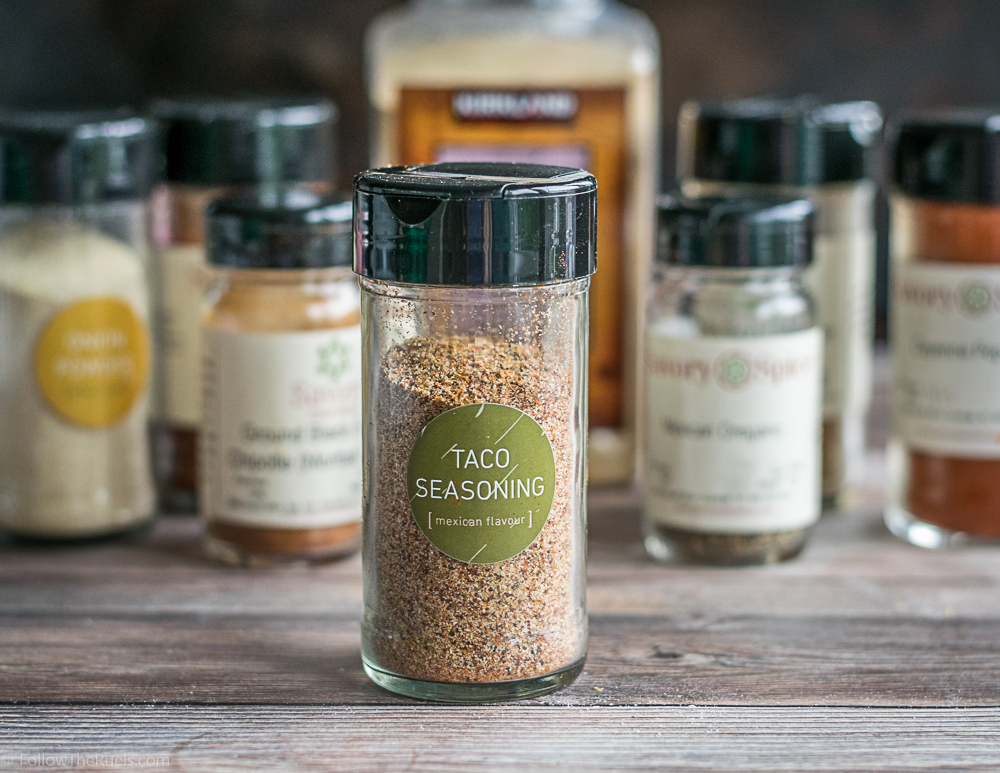 By the way, don't you love those spice jar labels? I recently went through my whole spice cabinet and organized it. One of the things I wanted to do was to put everything in the same sized jar and give them cool labels. Since most of my spices are from Savory Spice, I actually was able to buy empty jars from them for super cheap, then I put these labels on any of the jars that didn't have one.
Anyways, back to the seasoning…
I make a batch of this stuff maybe every month, if not more frequently. I run through it pretty quickly. Here are three of my favorite recipes that all use the seasoning: Taco Chili, Southwest Chicken and Rice Casserole, Fajita Roll Ups.
Really, you could throw it on some chicken breast, ground turkey, ground beef, flank steak, veggies, or black beans and making yourself a really nice taco filling! But don't limit yourself to just tacos. It's good on a whole mess of stuff!
[amd-yrecipe-recipe:166]
[show_shopthepost_widget id="2699965″]