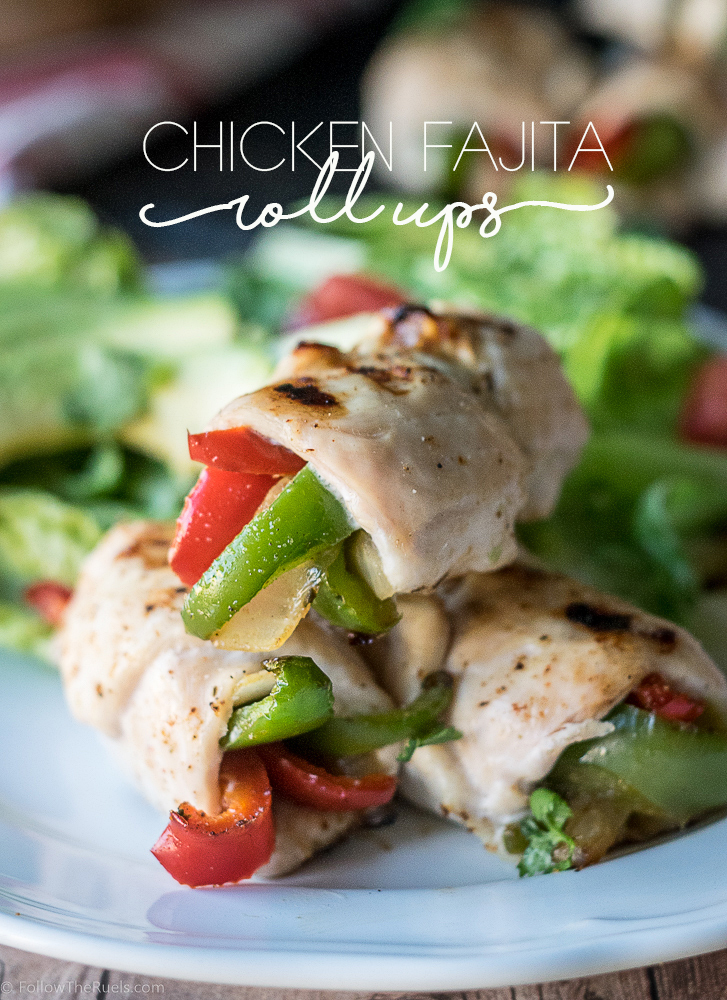 Chicken fajitas are a staple in our house. When I am planning the meals for the week, they are always in the back of my mind as an easy meal I can fit in if I can't think of anything else to make. They are just so easy – peppers, onions, chicken, and spices. Of course, we typically serve ours up on flour or whole wheat tortillas, but lately I have been trying to cut back on gluten and all those other processed carbs so I took a different approach making them into chicken fajita roll ups.
This was actually something I saw on Facebook or Pinterest recently, and while it doesn't make these taste any differently all rolled up like that, the presentation is so cool! It also made it so easy to serve and pack away so I could take the leftovers into work.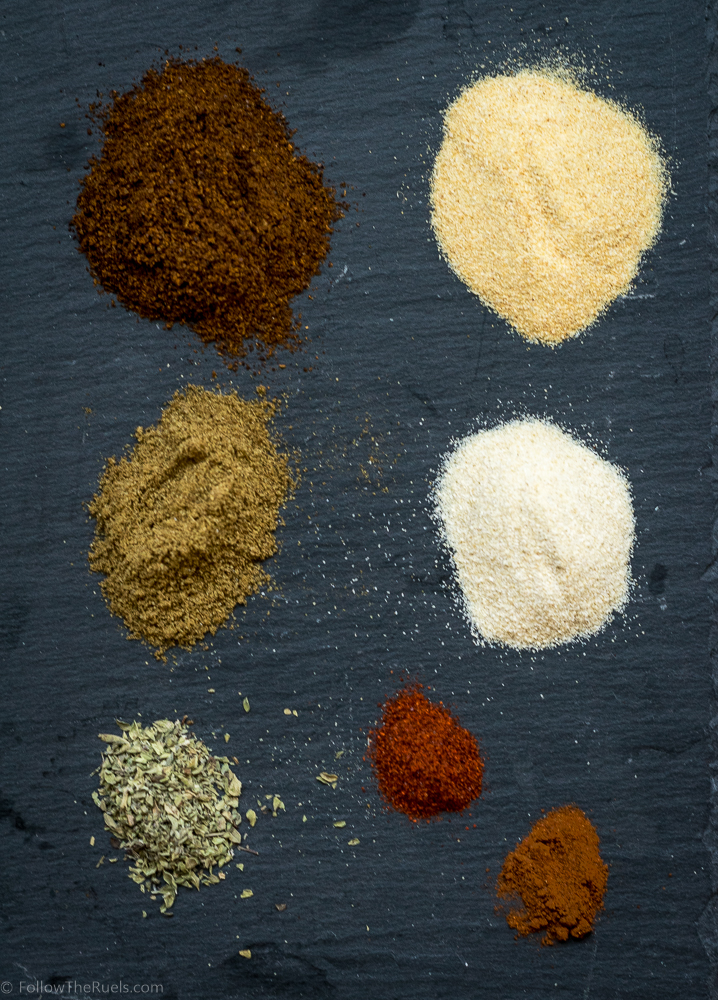 But before I get too far into these roll ups, I wanted to talk about taco seasoning. I make my own taco seasoning and you should, too. Don't go buying that packet in the spice aisle, it is so easy to make your own in a big batch and save the rest for later. I mean, if you never make tacos or any Mexican food, then it may not be worth your while to invest in all these spices. But if you are like me (i.e. a Mexican food lover!), you probably have all the spices you need in your pantry as we speak. I will use this spice mix to make tacos, fajitas (obv), stuffed bell peppers, as a seasoning for salmon, it's great on almost anything. So here is my favorite combination
1 tbsp chili powder
1 tbsp garlic powder
2 tsp cumin
2 tsp onion powder
1 tsp oregano
¼ tsp cayenne powder
¼ tsp chipotle chili powder
The beauty about making your own spice blend is that you can fiddle with the rations and the spices to make something that suits your pallet.
Okay, now that I am off of my taco spice soap box I can get back to these chicken fajita roll ups. I started by lightly sautéing the peppers and onions. Normally I would saute them so that they were nice and soft, but for the roll ups I wanted them to still be sturdy enough to stick inside the chicken.
For the chicken, I started by pounding out some chicken tenders (I preferred these because they were already small and I wouldn't have to cut anything) until they were pretty thin. I placed some of the peppers and onions in the center of the chicken strip and then wrapped the chicken around, fixing it together with a toothpick or two.
Next I popped them in the oven for about 10 minutes then finished them on our electric grill. Both of these steps are not necessary. I just wanted the grill marks for presentation, so you could just bake them and they would be just as good.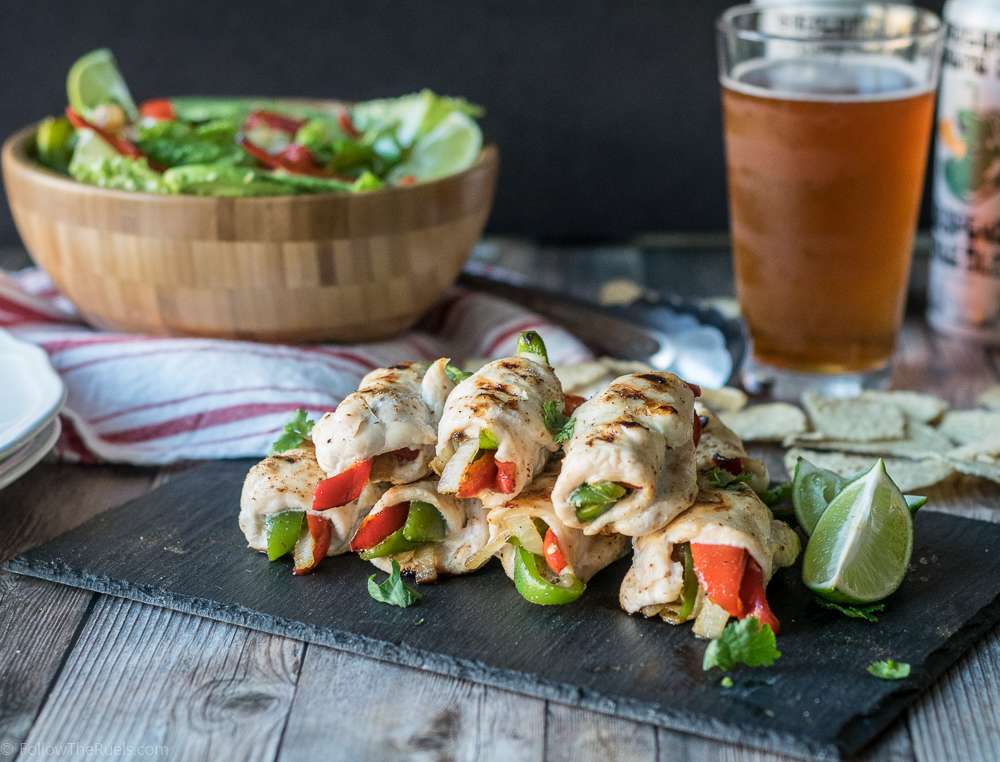 Then all that is left to do is serve them up and eat them. I made a little side salad to go with these, but some cilantro-lime rice, cauliflower rice, and/or black beans would be perfect with this.
So if you are looking for a relatively easy, yet fun meal to make for your friends or family, this recipe is for you! It only requires a few ingredients and can be whipped up in around 30 minutes. Perfect for a weeknight dinner!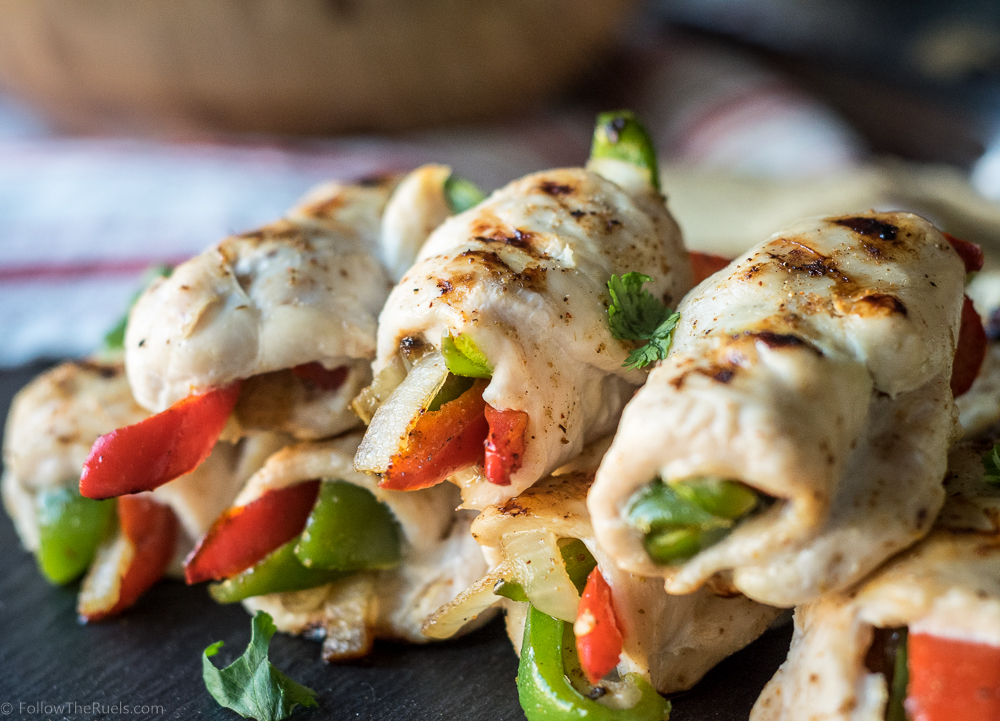 [amd-yrecipe-recipe:41]