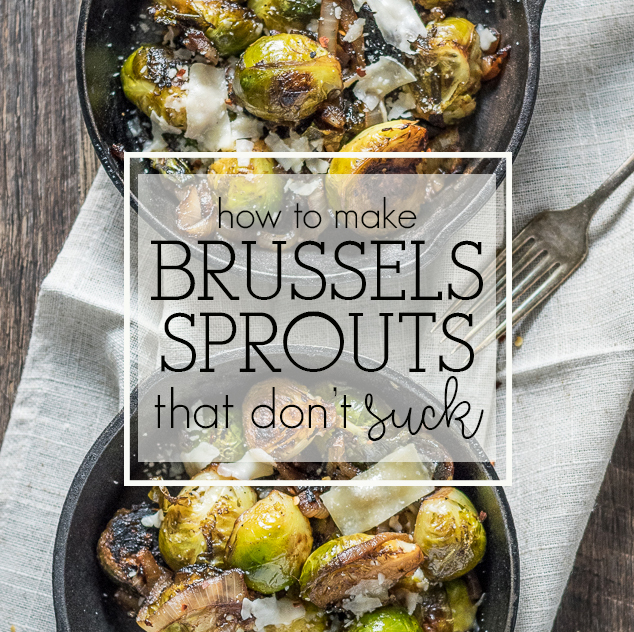 Brussels sprouts get a bad wrap, don't they? When made poorly, they are bitter, chewy, and tasteless. However, if you have ever ordered Brussles sprouts at a restaurant, you know they have lots of potential! Most of the time its bacon that gives Brussels sprouts so much potential. But it doesn't have to be that way!
Well, other than bacon, there is a reason why restaurant Brussels sprouts are so much better and it all comes down to how they cook them!
I'll get to that in a second, but first lets go over how to prepare them.
I like to start by cutting all my sprouts in half first. I cut off the little nub of a stem, then cut them in half. If there are some dirty or ragged out layers, I peel those off so I have a nice clean Brussels sprout.
Cutting them in half is just one way you can prep Brussels sprouts. You could leave them whole, but I find that they don't always cook all the way through. You could also shred them to add to a salad or saute them in a little oil to get nice and crispy.
Now lets get to how to cook the sprouts.
The trick is blanching the Brussels sprouts first. Blanching them all but eliminates the bitterness that these sprouts are known for. To blanch them, I drop the sprouts into a pot of boiling water for a couple minutes. You will notice that the green will become a bit more vibrant after they have been blanched. Then I immediately drop them into some ice water to stop the cooking process.
After they have cooled, I drain off all the water and pat them dry. Then I drizzle them with some oil and sprinkle on salt and pepper.
My favorite way to cook Brussels sprouts is to saute them in a cast iron skillet. The outer layer becomes nice and crispy and then I drizzle in some balsamic vinegar which reduces and forms a nice caramelized glaze on the outside.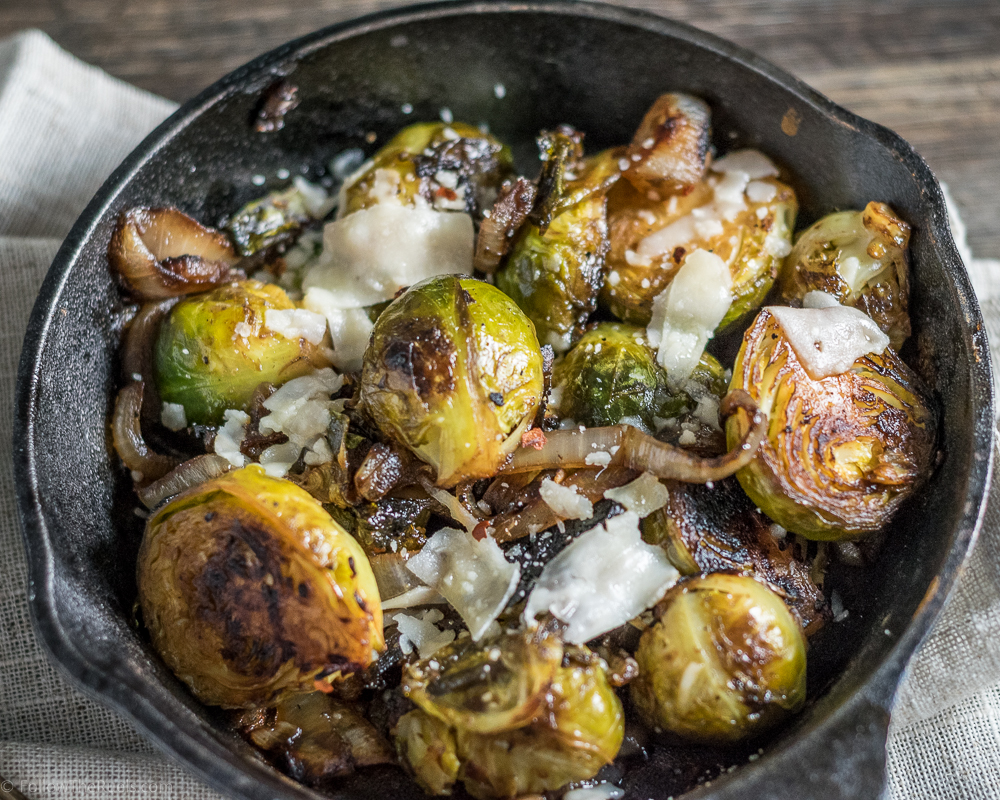 I promise, if you follow these steps your Brussels sprouts won't suck! And if all else fails….add bacon.
[amd-yrecipe-recipe:115]
PIN NOW, MAKE LATER