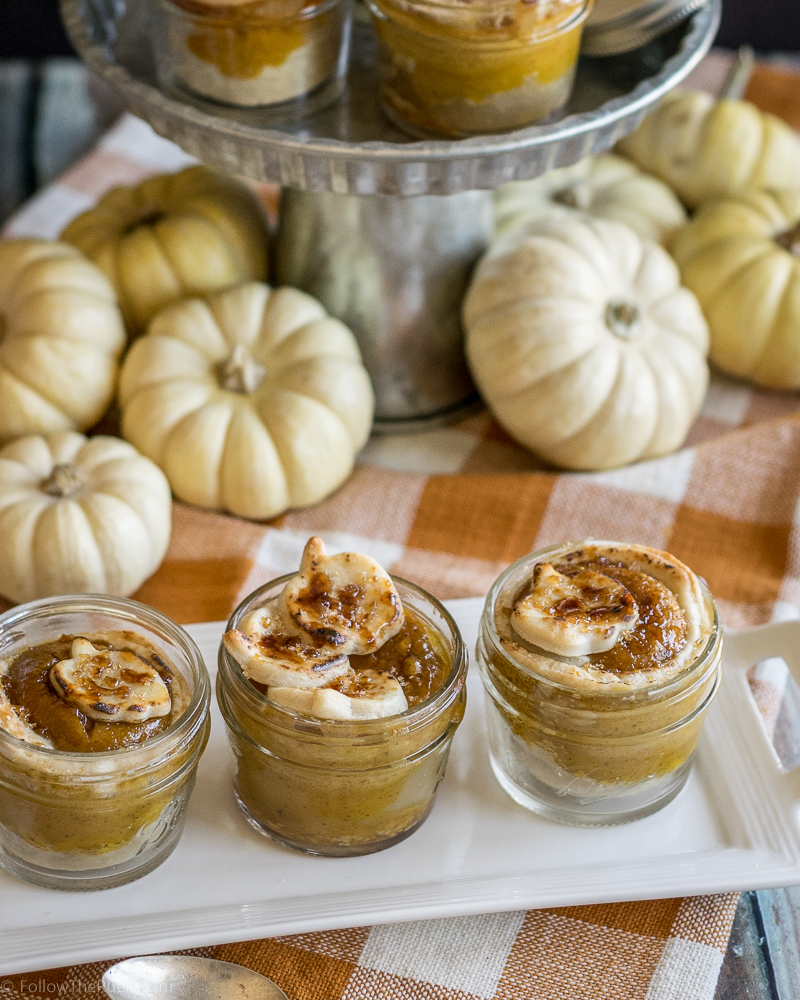 Pumpkin pie and I have't always seen eye to eye (and I swear I didn't try to make that rhyme). Maybe it was because Thanksgiving wasn't really my favorite holiday. Or because, as a kid, I didn't want my dessert to have vegetables in it. Now that I am older, not only have I grown to like pumpkin pie, but I also like the idea of having a serving of vegetables with dessert.
I will add, though, that my favorite part of pumpkin pie (both then and now) was the crust! That's what I really like about these little mason jar pumpkin pies….the ratio of pie to crust is strongly in my favor. It's almost 50/50! But, if you aren't a crust-lover like me, you could skip the bottom crust and just fill the entire mason jar with the pumpkin pie filling and just top it with a little bit of crust.
But is definitely not what I did. I started by making my own pie crust (super easy, btw, when you make it in a food processor!), then cut out little rounds of crust and pushed them into the bottom of the mason jars. I pricked the pie dough with a fork, the par baked for a few minutes. I then poured the the pumpkin pie filling in to the jars and baked them on a baking sheet until they were set up around the sides, but still a jiggly in the center.
At that point, I added some additional crust on top then continued to bake the pies until the top layer of crust had browned.
Once they came out of the oven for the final time, I added a special touch that I learned from Alton Brown – bruléeing some brown sugar on top to create a crunchy, sugary, crust. This was my first time trying this technique, and I will never NOT add a brulée topping on my pumpkin pie again! I would have never thought of it on my own, but it really put this relatively ordinary pie over the top.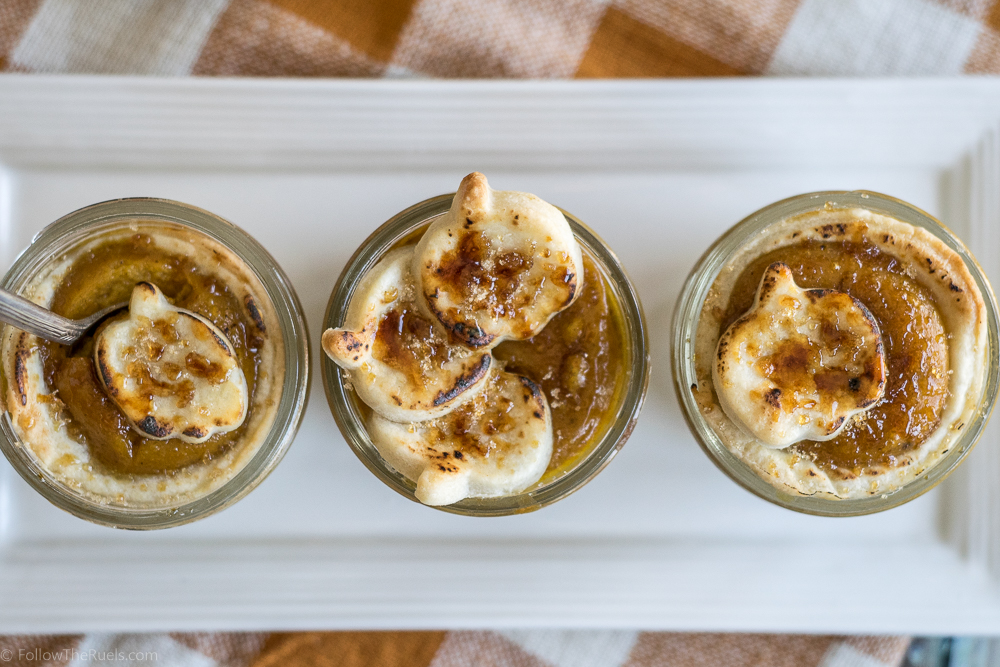 The other thing I love about these pies is that they are the perfect portion size. If I had a whole pie in front of me, I would "limit" myself to a sliver, then continue to cut off more and more slivers until I had practically eaten half the pie! These little pies are already portion controlled…and portable!
I think these would be so fun for a Friendsgiving or holiday party, don't you!?
[amd-yrecipe-recipe:89]
PIN NOW, MAKE LATER