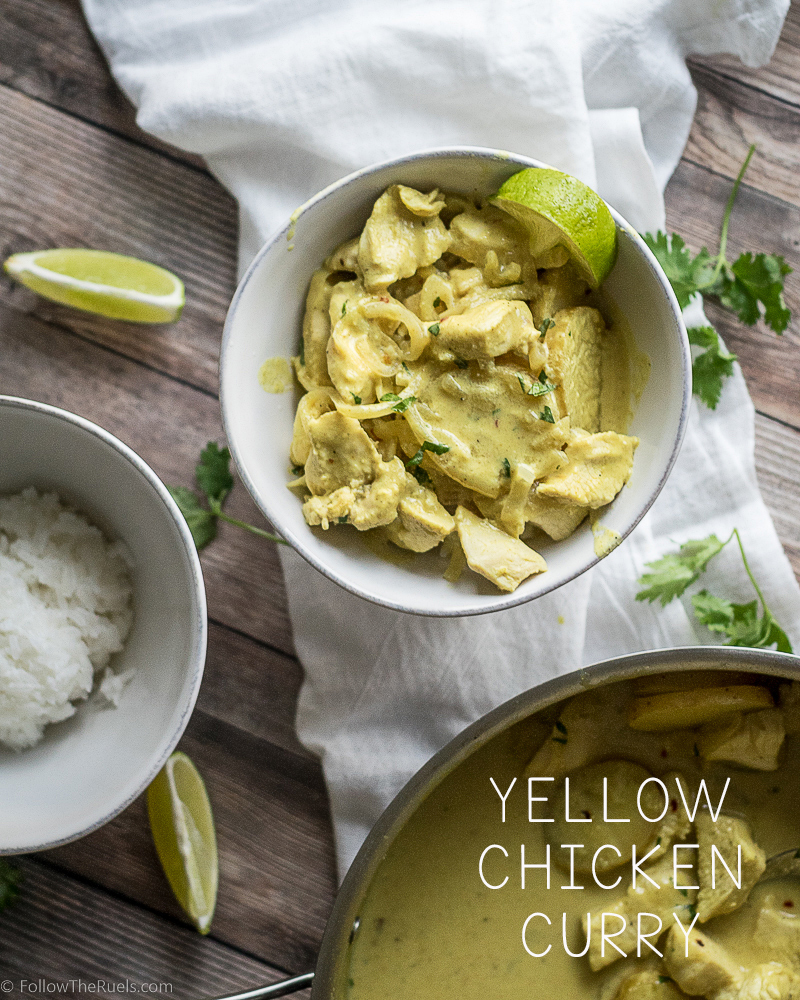 I will admit that curry was one of those foods that always intimidated me. Without even trying it I had decided that it wasn't for me. Well, not I can literally eat my words because boy was I wrong!
When I tried out the cook book One Pan Two Plates last month, one of the recipes that I decided to make (to push me out of my cooking comfort zone) was yellow chicken curry. I didn't have high expectations. In fact, I was prepared with a back up meal in case my husband and I took one bit and it was terrible.
Well, we certainly didn't need that back up…..it was amazing! Since then, I have been eating yellow curry every chance I get!
The other thing I wrongly assumed about curries is that they were too difficult for me to make at home. Sure, if I was trying to make my own curry paste, things might get a little complicated. But there are lots of good curry spice mixes out there to make life a little easier (my favorite). You could also make your own curry seasoning mix using dry spices you probably already have in your pantry.
And the rest of the dish is pretty simple, too. First, I saute the potatoes and onions in a large pan. While those are getting soft, I mix together my coconut milk and seasonings, which I then add to the potatoes. Once everything is mixed together, I add in the chicken and cook until the chicken is cooked through.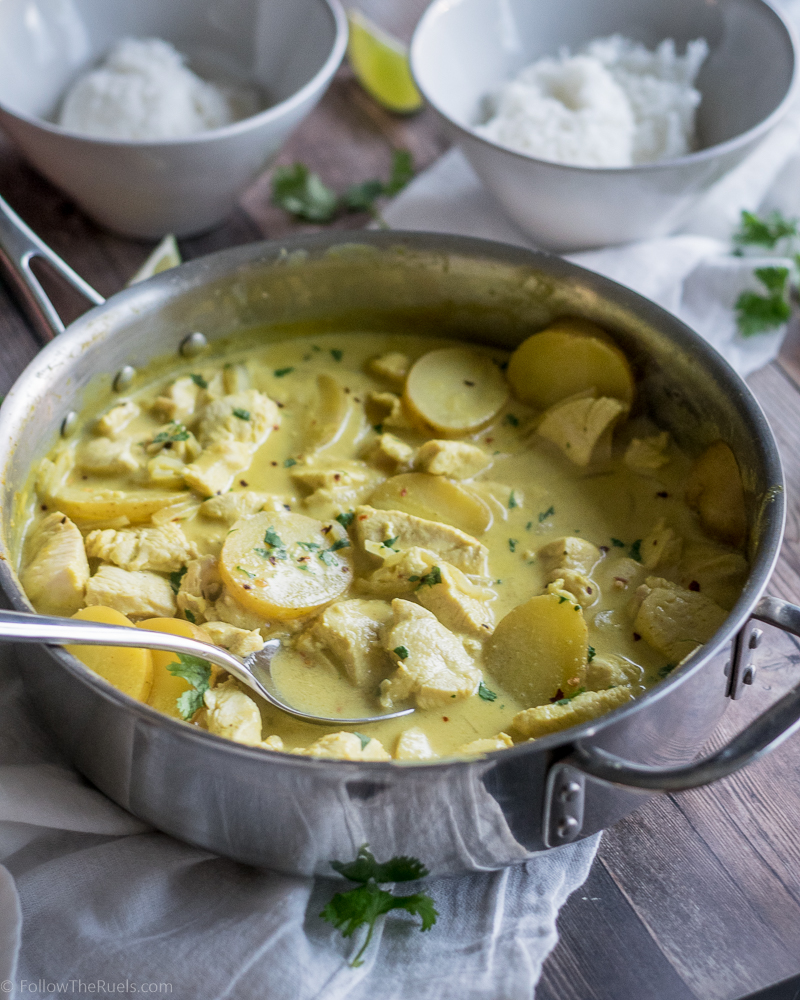 See how easy that was!? What the heck was I so afraid of?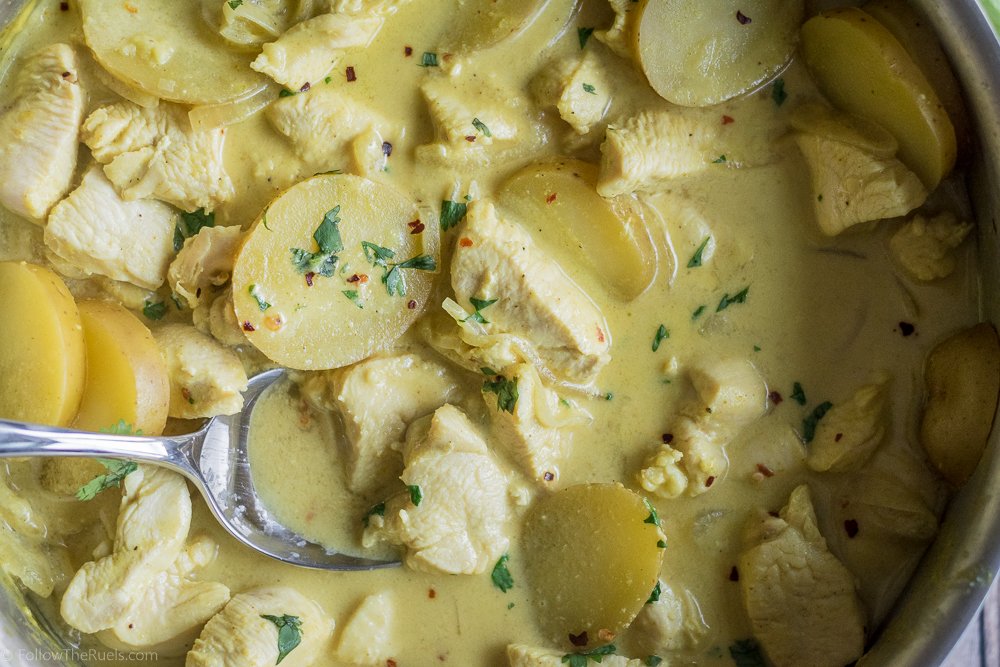 What I didn't understand about the deliciousness of yellow curry is that it's sweet and creamy. The flavors are complex, but not overpowering. And to my surprise, when I started trying more and more yellow curries, I decided that I definitely like them on the spicier side. You can make curry as spicy as you want, but with yellow curry, since it is sweeter, the spiciness really balances it out.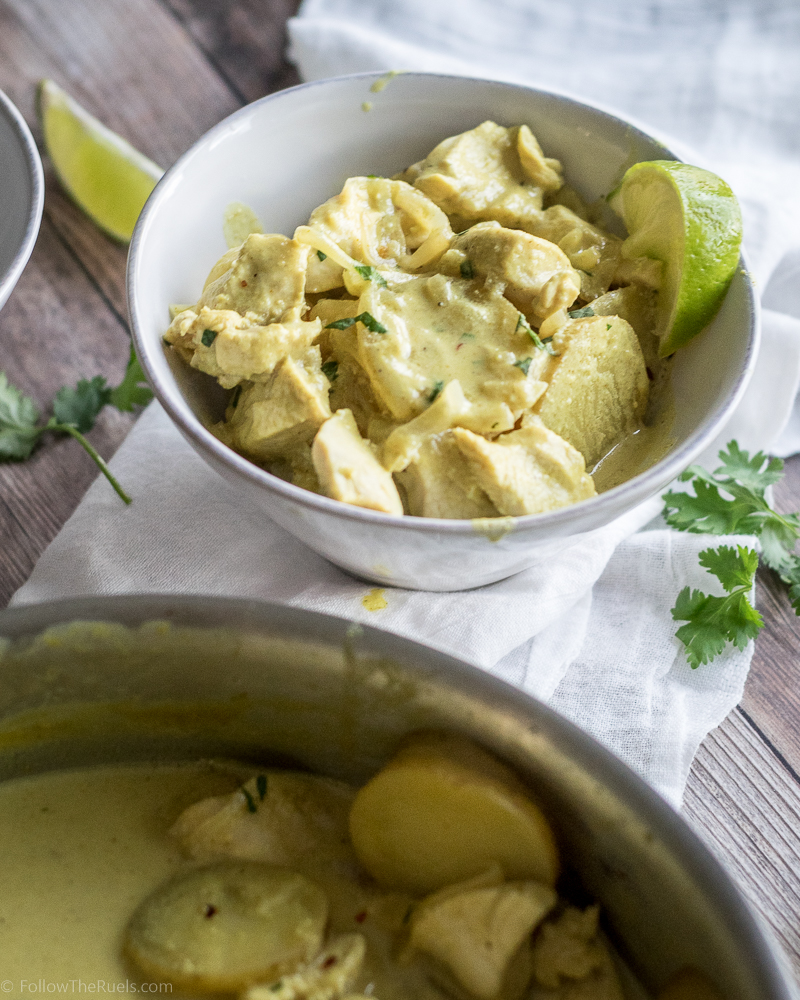 I prefer to eat my curry over a big bowl of rice. Because the dish is relatively watery (which I actually prefer), it leaves this really flavorful sauce that I like to pour all over the top of the dish and have the rice just sop it right up!
[amd-yrecipe-recipe:68]