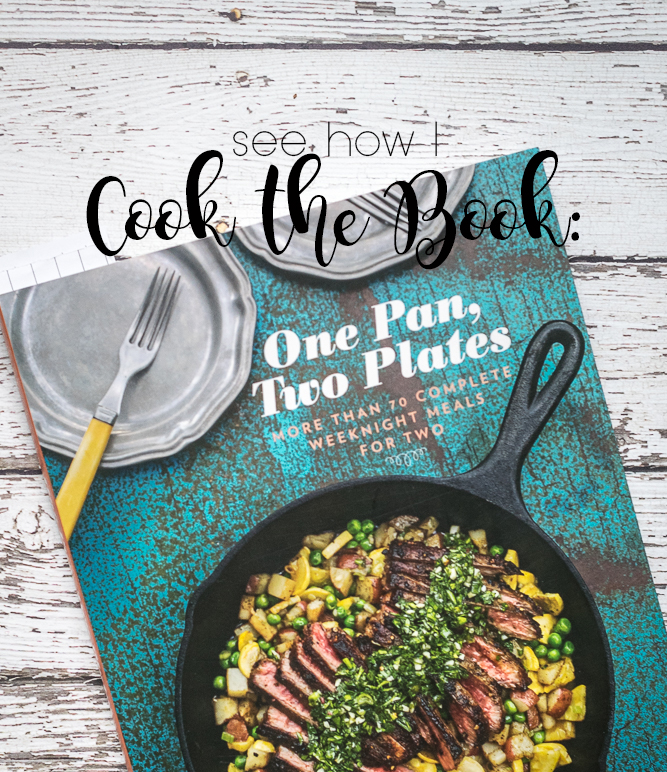 It should go without saying that I like to cook. I love trying new recipes that I find on Pinterest or other blogs, but I rarely cook from a cookbook. I have gotten so accustomed to finding recipes (for free) on the Internet that I have forgotten how nice it is to have all my weeknight meals in one spot. Also, meal planning is so much easier!
With all of that in mind, I decided to start a new blog post series: Cook the Book. In this series, I will make 4-5 recipes out of a single cookbook, then share my thoughts. The first book for this series is one I picked up at a local gift shot called One Pan, Two Plates. This cookbook by Carla Snyder features dozens of dinner recipes perfect for just two people. That's what appealed to me – the fact that these recipes were the perfect portion size for my husband and I.
I made 5 different recipes from each of the 4 sections of the book: grain, meat, fish, and chicken. I also chose some recipes that I were out of my comfort zone, and some that were right up my alley. I ended up making:
Jambalaya
Yellow Curry Chicken
Sweet and Sour Stir Fry
Thyme-Rubbed Salmon
Cornflaked Crusted Chicken Fingers
Overall, there was lots I liked about this cookbook. I loved the variety of the recipes and generally they were all pretty healthy. This cookbook encouraged me to try dishes that I otherwise wouldn't make. For instance, I was convinced I wouldn't like the Yellow Curry Chicken. But oh my gosh, it was wonderful! Maybe my most favorite dish of the 5.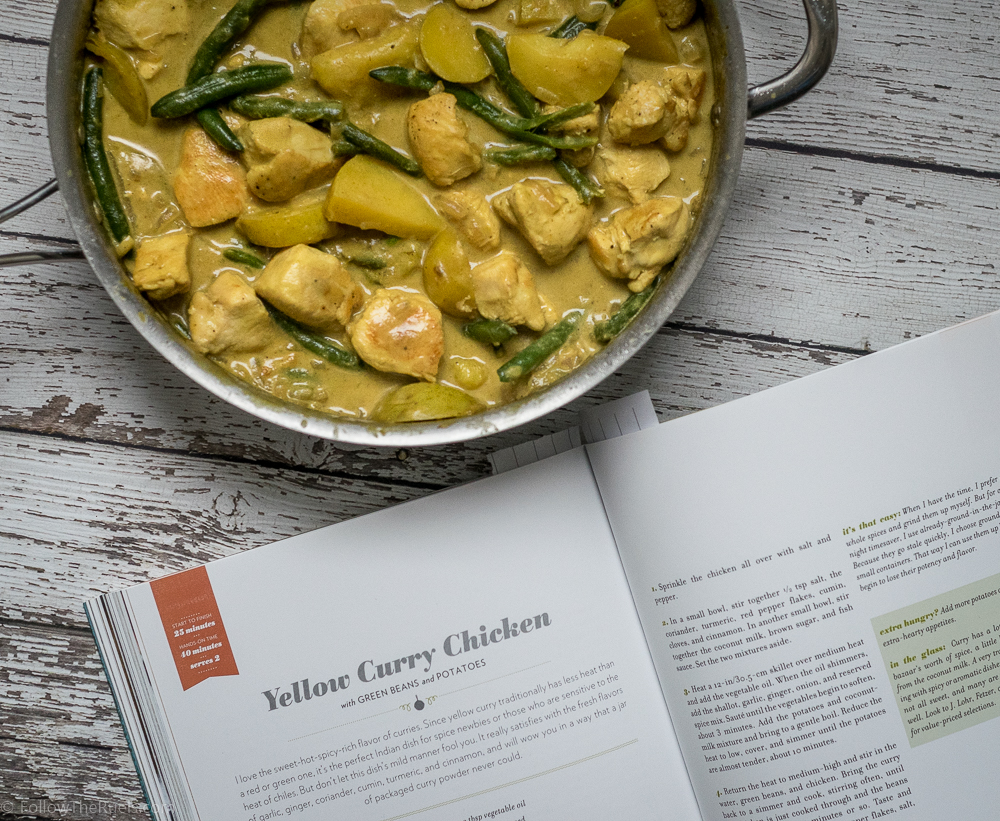 However, there were also quite a few things I didn't like about the cookbook. For one thing, I felt like the flavor was lacking in most of these recipes. There wasn't any salt in the entire chicken finger recipe! What the heck? We ended up adding a ton of seasoning and really liked the result. But for all the dishes, I felt like I was constantly adjusting the spices (i.e. adding more) to try to bump up the flavor.
There was also one recipe that my husband and I just couldn't finish – the thyme-rubbed salmon. Granted, I am not a huge fish eater, but this salmon was barely palatable. We ended up tossing out our plate and walking down to our local barbecue joint for dinner. It was really disappointing.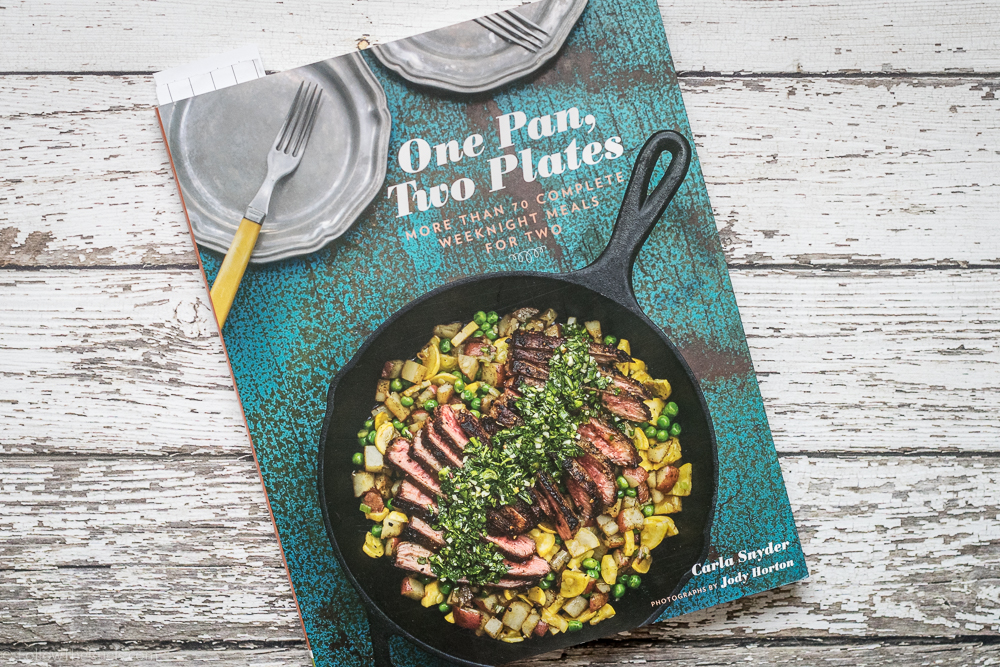 Ultimately, I give this cookbook a B-. The recipes were hit or miss, and without some major adjustments to the spices they may have all been misses. While I loved the concept of having recipes perfectly portioned for 2 people, in practice it doesn't quite work. I ended up buying way more food than I needed because I just couldn't find it in such small portions. As a reference, I spent over $100 on the food for these 5 dishes, and I probably have 1/3 of it left in my fridge or freezer.
But I did really like a couple of the recipes and will be trying some others. It did force me out of my comfort zone and I am all the better for it! You better believe I will be posting my very own yellow curry chicken recipe very soon. I am hooked!