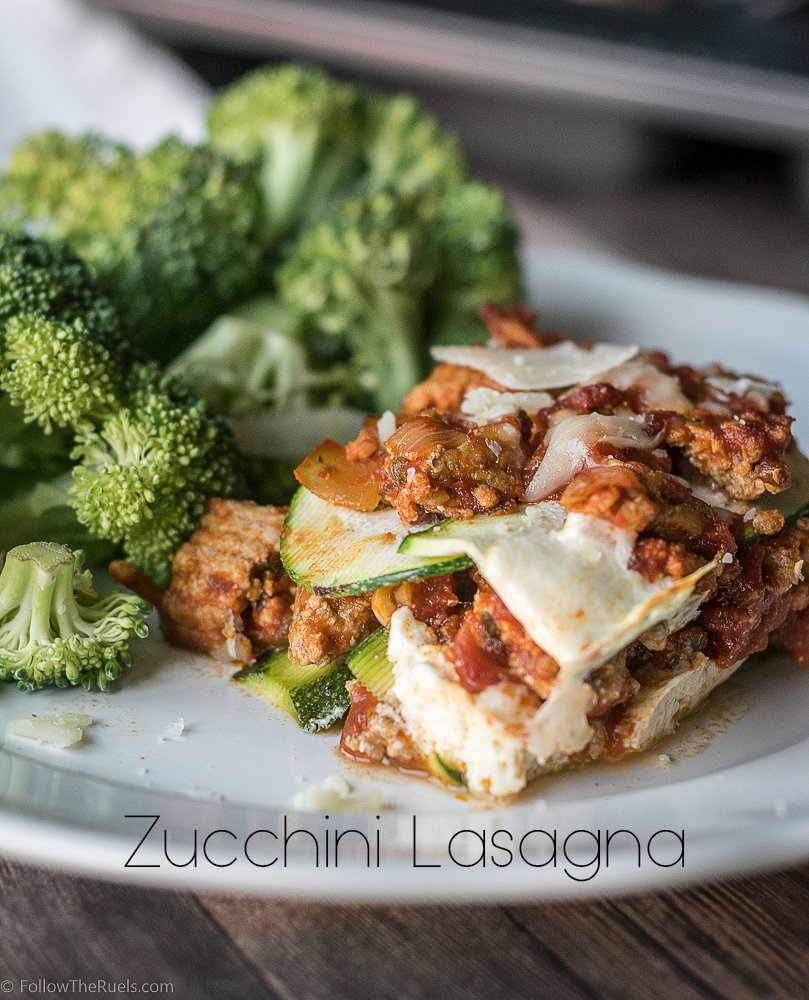 After a weekend of eating like crap, the first thing I cut out of my diet is processed carbs, like bread and pasta. That is, of course, until the next weekend when apparently all carbs are back on the table. Fortunately this little diet roller coaster has made me somewhat of an expert at making my favorite dishes without those pesky carbs, like this zucchini lasagna.
This healthy zucchini lasagna has quickly become one of our favorite dinners. To me, is tastes exactly like a classic lasagna, but better because I know I am not eating all that pasta along with it.
I will say, though, that cooking with zucchini can be a little tricky. If not prepared right, zucchini can get really soggy and mushy once it's cooked. So for this particular dish, I sliced the zucchini really thinly on a mandolin. Then I laid all the slices out on paper towels and sprinkled then with salt to draw out all the moisture.
While the zucchini was doing its thing, I prepared the rest of the ingredients for the lasagna, including the meat sauce. I made the meat sauce with ground turkey and my classic pasta sauce.
To assemble, I could have layered everything in a casserole dish like you would normally make a lasagna. But for this zucchini lasagna I baked it in this mini loaf pan which makes it so much easier to portion out and serve.
I started by spooning a little bit of the sauce down at the bottom of the pan, then topped it with strips of the zucchini. On top of the zucchini, I spread on a bit of ricotta and sprinkled on some mozzarella cheese. After that, I just repeated all those steps, starting with the sauce. I ended with a layer of sauce, mozzarella cheese, and Parmesan cheese.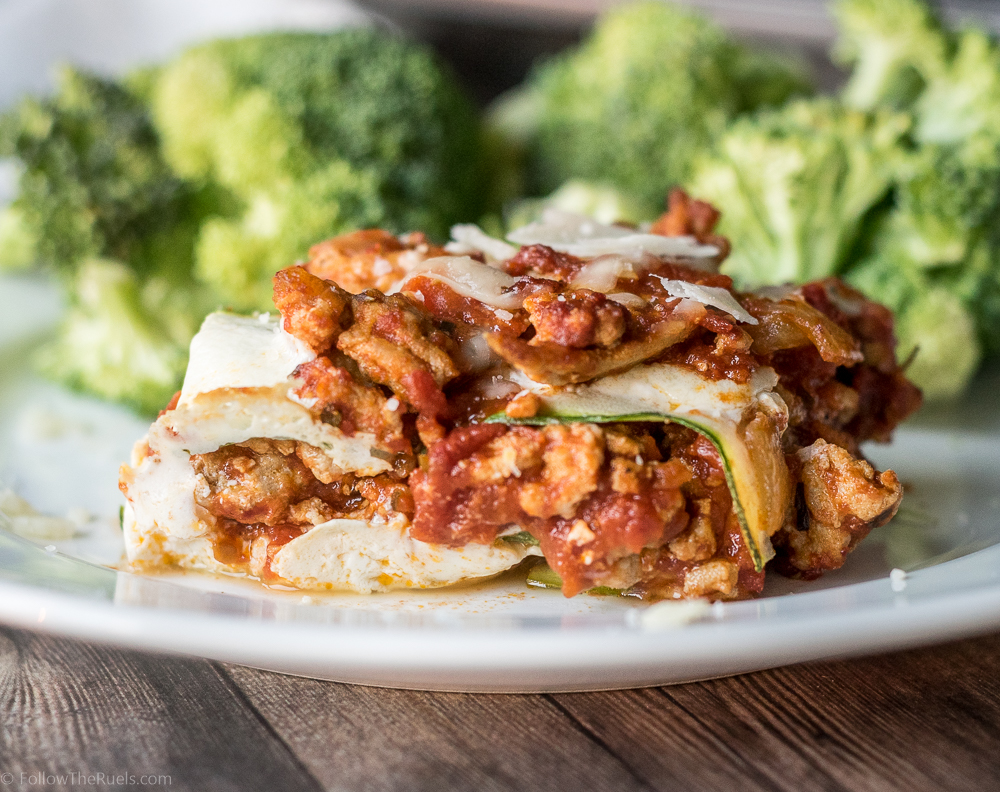 Once everything has baked together, and the cheese has melted over the sauce, and the sauce has soaked into the zucchini, I can barely tell that I am eating a healthy version of lasagna. It's packed with all the same flavors and textures of a classic lasagna.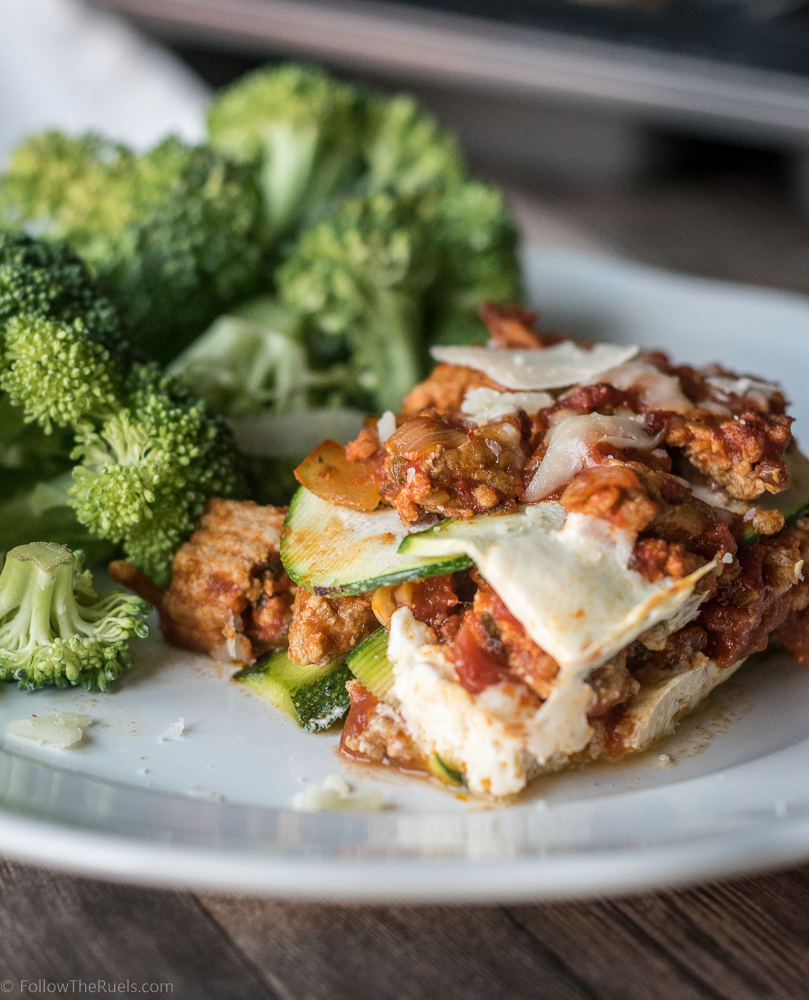 I can honestly say that I would prefer this lasagna over the pasta filled version. Not only does it taste just as good, but it doesn't have all that guilt. This is one of my husband's favorite meals that I make. Not just one of his favorite healthy meals. Favorite meals. That's saying a lot.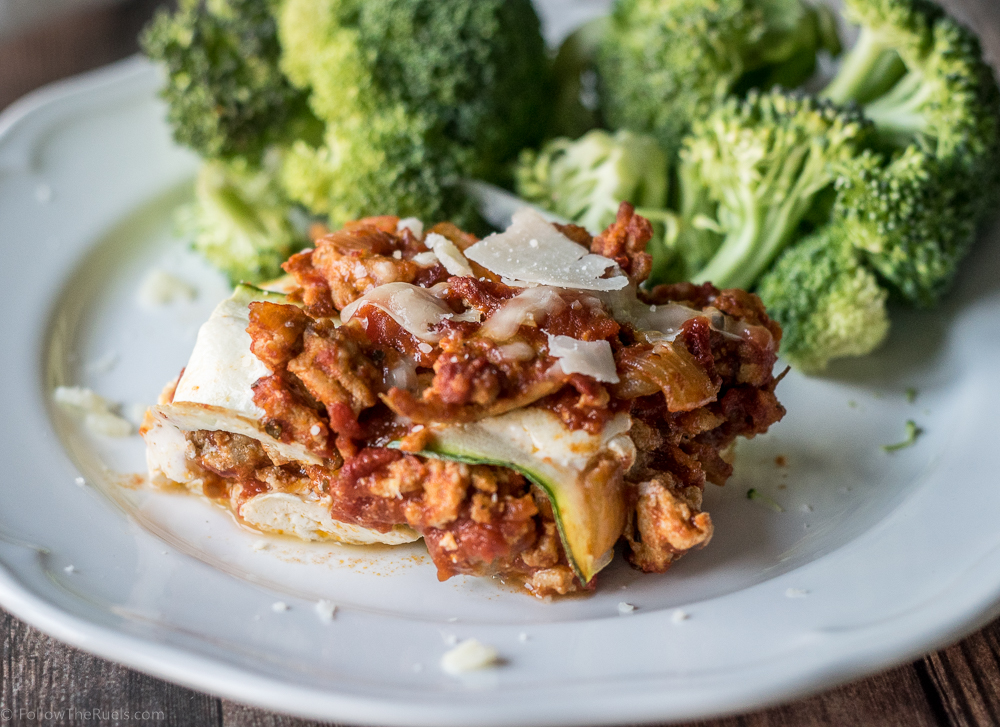 [amd-yrecipe-recipe:52]