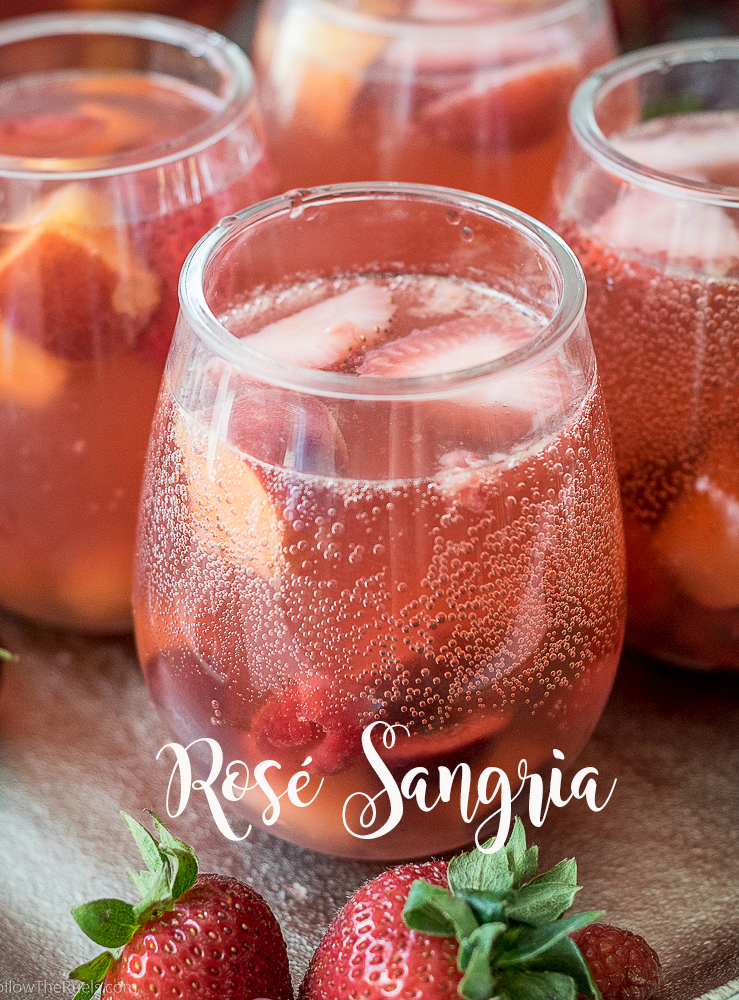 I actually hadn't tried my first sip of Rosé until very recently. Like last week. My Bourbon-drinking, Crossfit- doing male coworker is actually the one who recommended that I give it a try. After I got over making fun of him for his taste in wine, he educated me on the leaps and bounds of progress Rosé has made over the past few years. It's not longer just the sickeningly sweet White Zinfandel that my grandparents used to drink. Now it's complex and refined, and – dare I say it? – good! After my first sip, I knew it would be perfect for Sangria!
I was lucky enough to spend two weeks in Spain when I was in grad school and all I can remember is that I drank a lot of sangria. And it didn't stop when I got home. My husband I tried various sangria recipes, mixing it up with red wine and white wine, stone fruit and citrus. Honestly, none of those combinations were bad. How could wine and fruit be bad? But the one combination we never tried was Rosé and anything.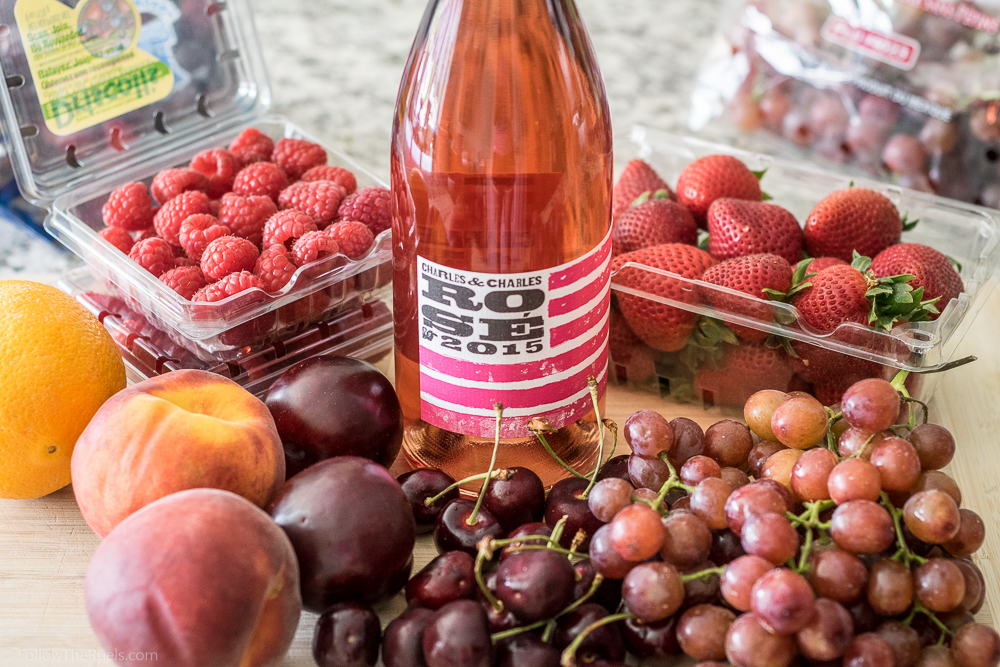 Because Rosé is a popular Summer wine, I decided to make this sangria with lots of Summer fruit. Let me clarify – pink Summer fruit, like strawberries, raspberries, peaches, plums, and cherries.
Making Sangria is remarkably easy. I like to chop up the fruit into equally sized pieces then toss them in the bottom of a pitcher. I then pour in the wine, some orange juice, and some simple syrup. Next comes the hardest part of the whole recipe – waiting.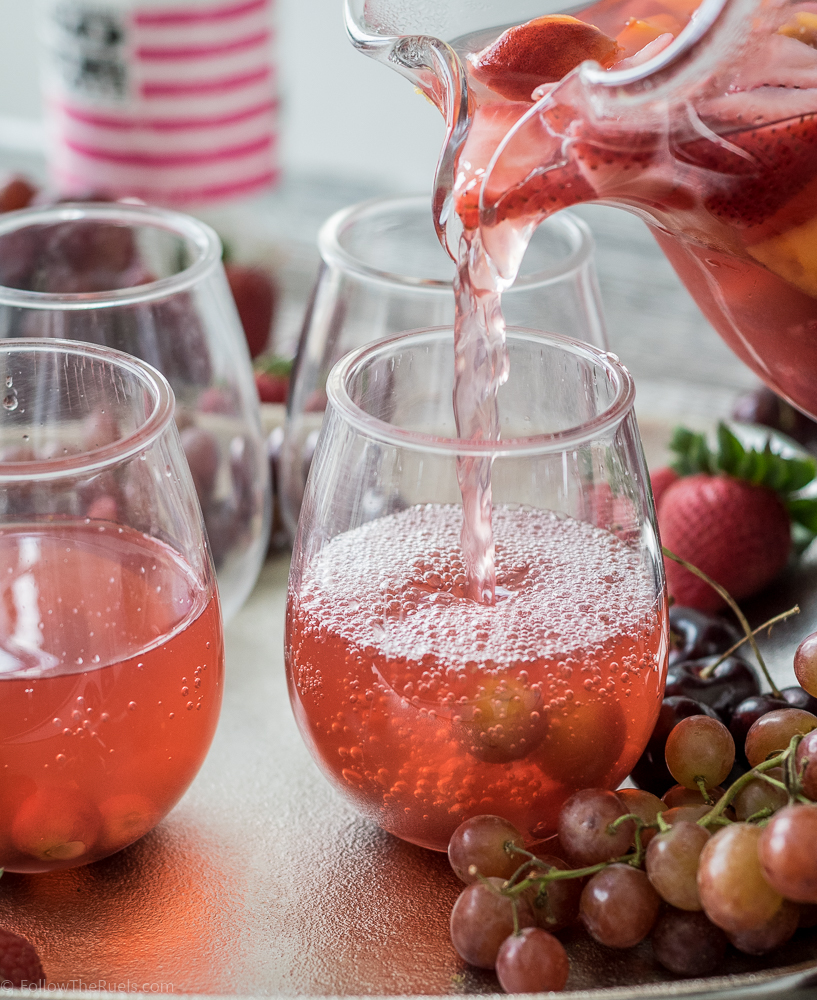 Sangria is best when it sits and "marinates" overnight. All those flavors from the fruit come out to flavor the wine, and the fruit does it's part to soak up some of that wine, too.
To serve, I like to pour it into a class with some frozen grapes, which act as little ice cubes. Then I add in spoon in some of the fruit from the pitcher and top it off with some sparkling water (I prefer LaCroix) for some effervescence.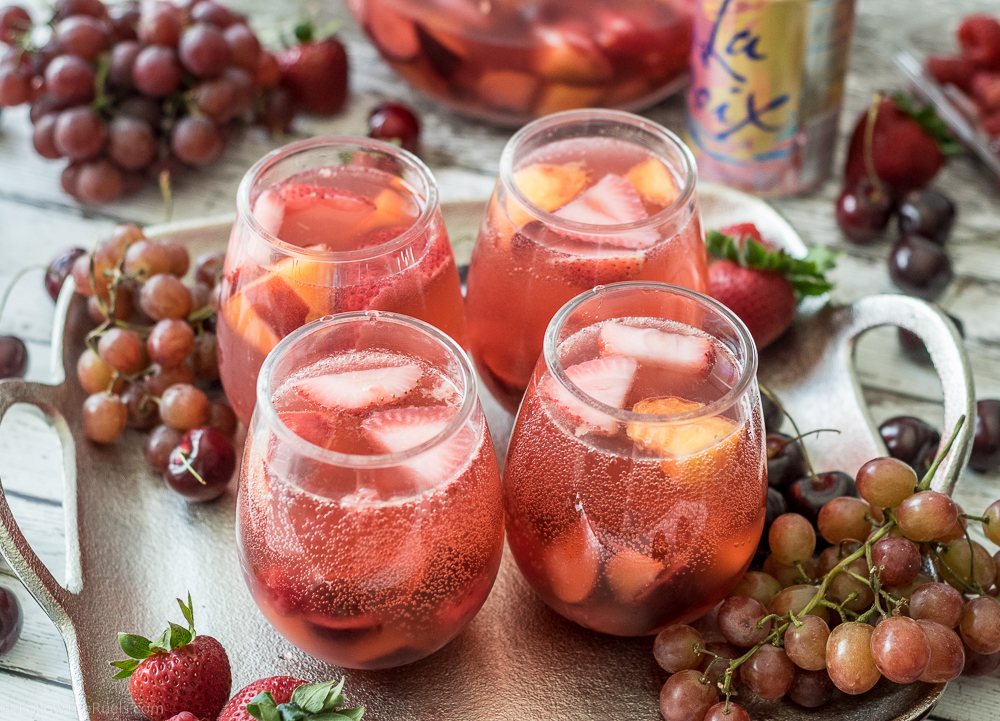 This Rosé sangria is so refreshing and light, it is perfect for a warm Summer day. I can't imagine anyone not loving this sangria! But if for some strange reason you don't finish your whole batch, you can actually save sangria and refrigerate it for up to a week! Can't let good Sangria go to waste!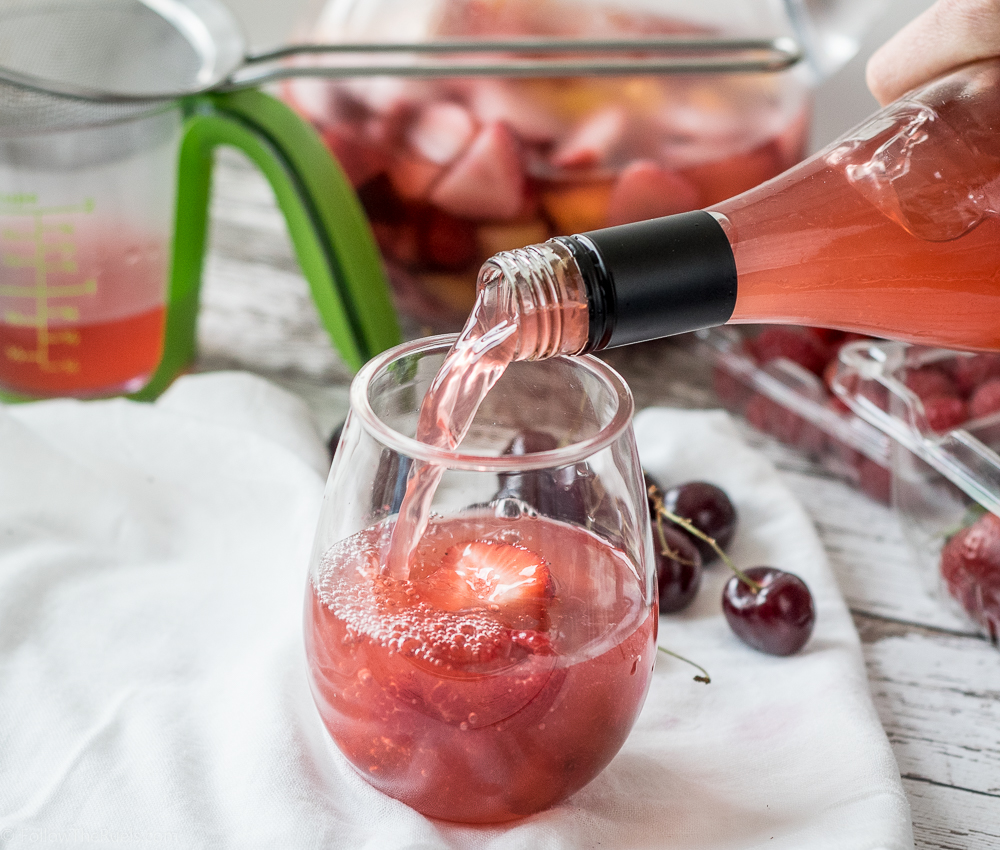 Here's what I do:
Strain out the fruit
Pour sangria back into the wine bottle (this is where screw top bottles come in handy)
Refrigerate
Then when I'm ready to serve up my leftover sangria, I pour it over some fresh fruit. Easy peasy!
So if you were looking for a fun cocktail to make for your 4th of July bash, I hope I have inspired you to whip up a batch of sangria!
[amd-yrecipe-recipe:50]