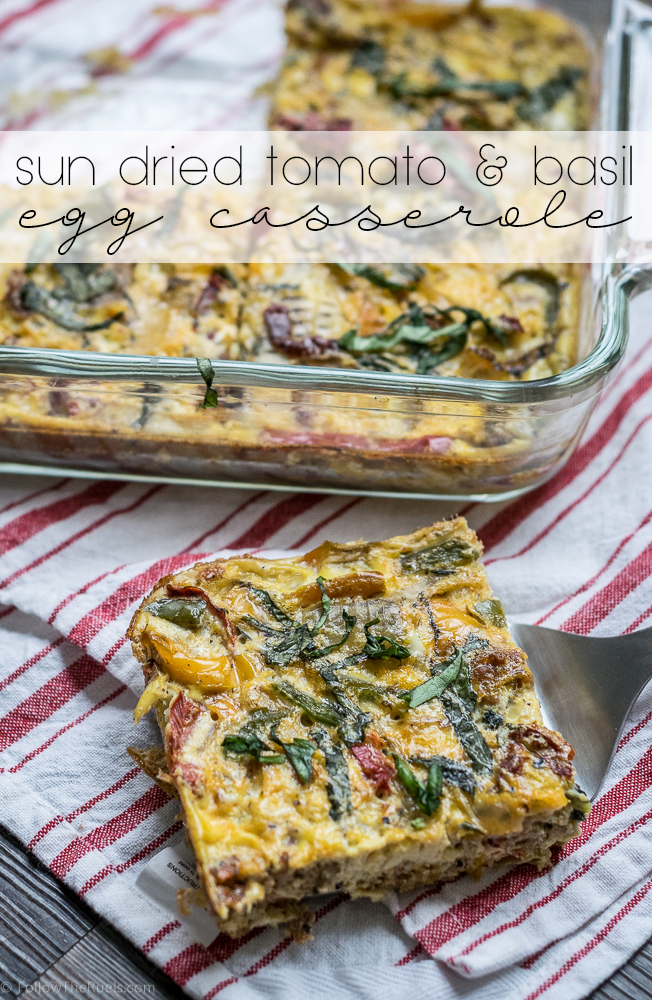 I have probably eaten more eggs in the past 6 months than I have in the last 6 years. I may be exaggerating a little, but not by much. Since changing up my diet at the beginning of the year to be more protein and fat rich, I have had to learn to enjoy more egg-filled breakfasts. Something that did not come easy to me. At the beginning of my first Whole 30, I reluctantly ate eggs for breakfast just about every morning thinking that all I had to do was get through those 30 days, then I could go back to my oatmeal or yogurt. Well, guess what. 5 months later I am still eating eggs for breakfast.
While now I appreciate the nutrition and energy they give me to start the day, they can still be a little boring. I am always trying to find new ways to cook them, finding inspiration everywhere from blogs to the Trader Joes. The latter is exactly where the inspiration for this recipe came. I was rummaging through their meat section reading the back of every label trying to find a sausage that didn't have sugar in it when I came across this sun dried tomato and basil chicken sausage. From there the wheels started turning and eventually I decided that a sun dried tomato and basil egg casserole would be a great new way to eat my eggs in the morning.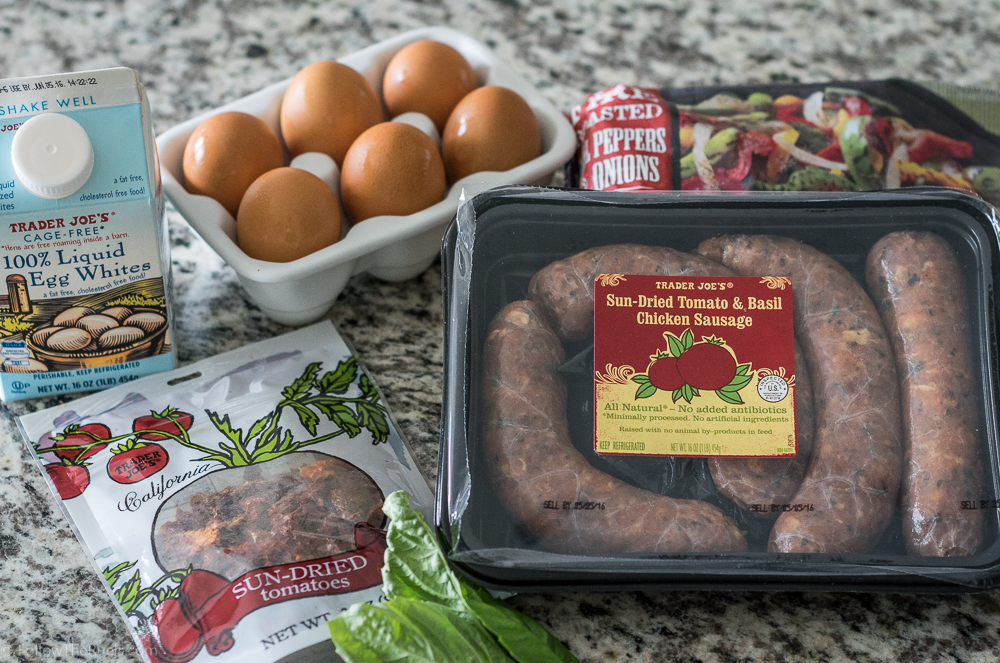 Can you tell I do all my shopping at Trader Joe's? I promise, this isn't a sponsored post, it's just that it's where about 80% of the food in my kitchen came. Of course, the sun dried tomato and basil chicken sausage is the muse of this dish, but I am pretty certain you can find a similar sausage flavor at almost any store. For some additional flavor and to add some veggies to this egg casserole, I also added some peppers and onions. To make it easy on myself, I used the fire roasted peppers and onions, but you could also saute up your own and they would be great!
I first sauteed up the sausage then added it to the bottom of a baking dish along with the peppers, onions, and sun dried tomatoes. I poured over the eggs then topped it off with some freshly chopped basil.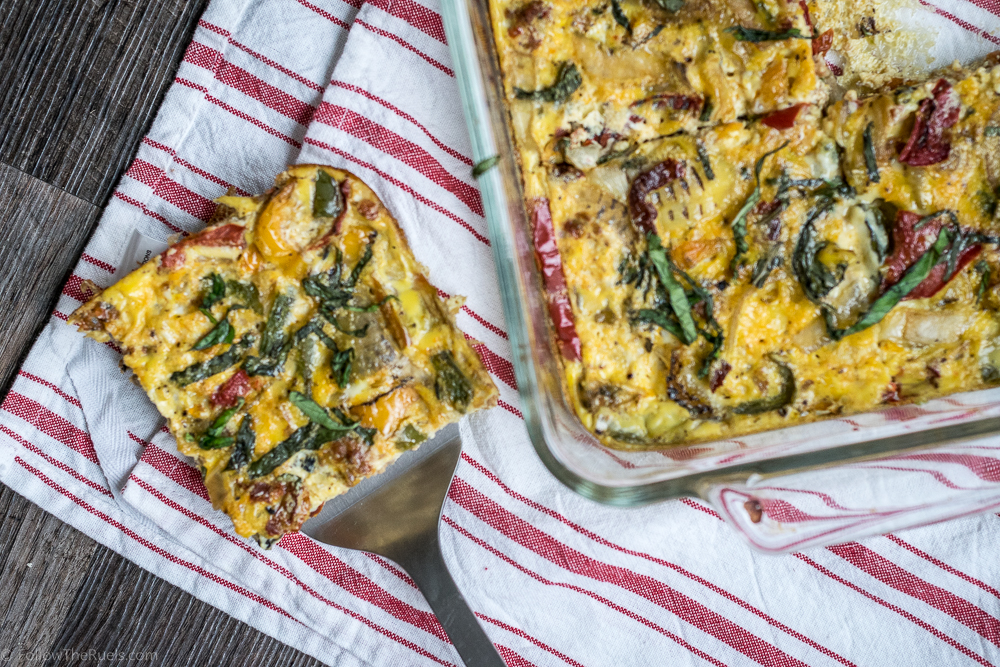 The egg casserole only took about 30 minute to bake. I know it's completely cooked through when the egg on top is no longer runny. Once it's out of the oven I like to let it cool for a bit before I cut into it. Hot eggs can just fall apart when they are cut into.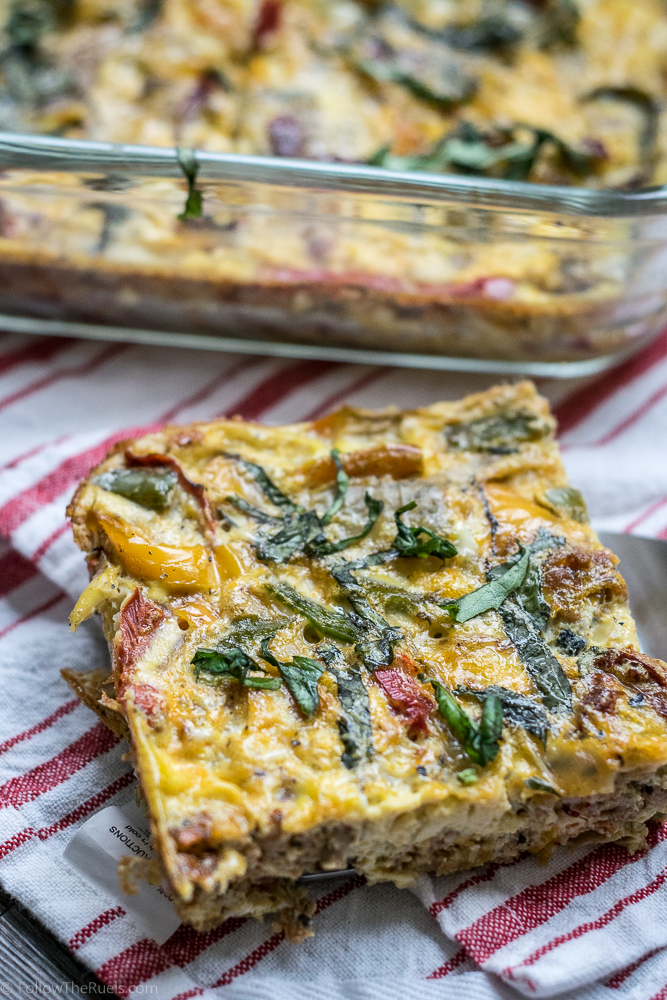 What I love about an egg casserole like this is that it's an easy breakfast or brunch option to make for a large group, or it can be made in advance and eaten throughout the week, which is exactly what I did. It fed me for a week and I didn't get sick of it. The flavors in this are wonderful if not a little bit unexpected. It tastes decidedly Italian thanks to the basil and peppers, but eggs and Italian food aren't two things I normally put together. Fortunately, it totally works! How could sausage and eggs not work?
[amd-yrecipe-recipe:34]