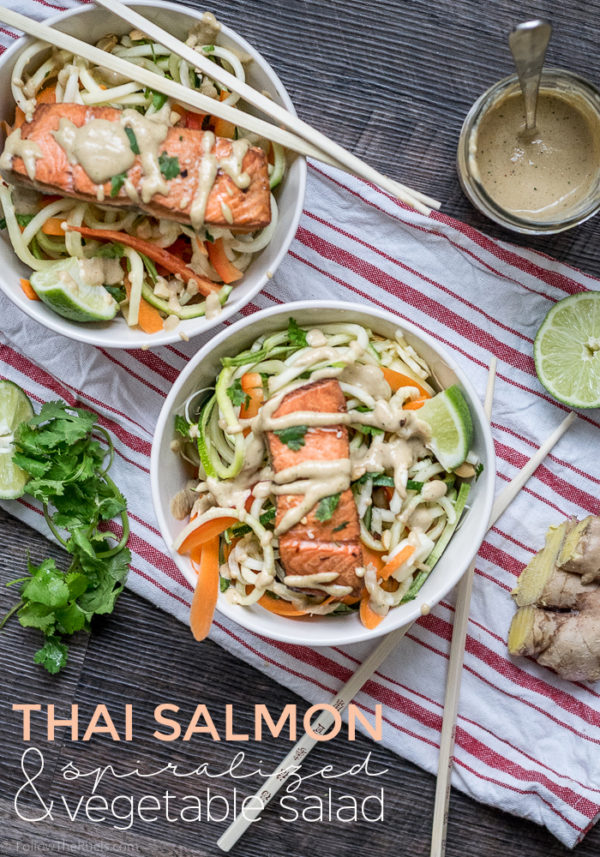 I had something else planned to post today, but I couldn't wait to share with you how I used my new spiralizer! As some of you may have seen on Snapchat, I picked up a spiralizer attachment for my Kitchen Aid Stand Mixer this past weekend. I immediately came home and spiralized just about everything I could find…or everything in my fridge that could be spiralized (and a couple things that couldn't). In the end I was left with a huge bowl of zucchini, cucumber, carrot, and bell peppers. What is a girl to do with all those veggie noodles.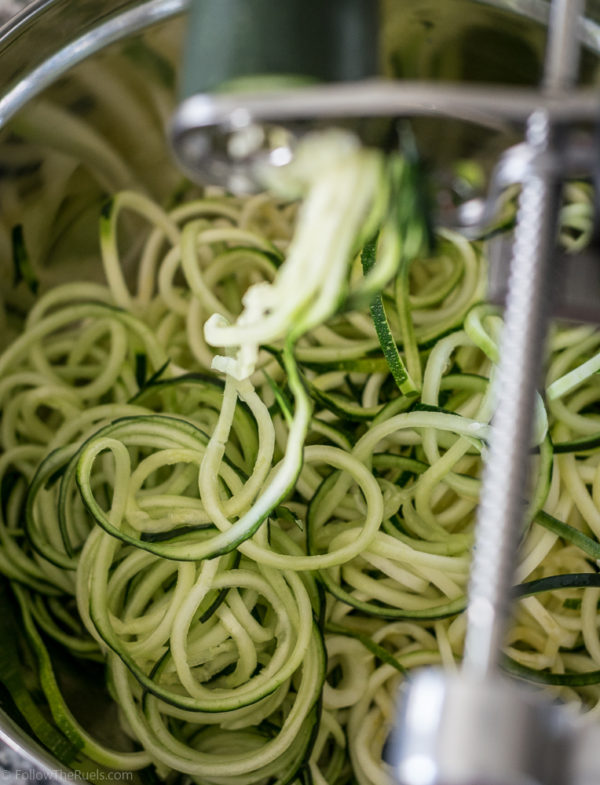 It only seemed appropriate with the mix of vegetables that I do something Asian inspired. And since I had some salmon in the freezer, Thai Salmon it was! I knew it would go perfectly with the cashew dressing I had in mind for the veggie noodles!
For the salmon, I marinated it in a mixture of soy sauce and chili powder for about an hour, then broiled it for a few minutes until it was cooked through. It was so easy! Sometimes I forget how easy salmon is to cook at home.
The cashew dress was a little bit more complicated, but it was oh, so worth it! Normally I would make a peanut dressing using peanut butter, but I'm avoiding that right now (thanks, Whole 30) so I used cashews instead. If you don't like cashews, you can easily replace the cashews with peanuts (or peanut butter). Since cashew butter is hard to find, I just ground up some cashews into basically a butter consistency, then mixed in some soy sauce, coconut milk, chili powder, and cilantro.
Once the salmon and dressing were done, all that was left was to load up a bowl with some spiralized noodles and top it with the Thai salmon and cashew dressing.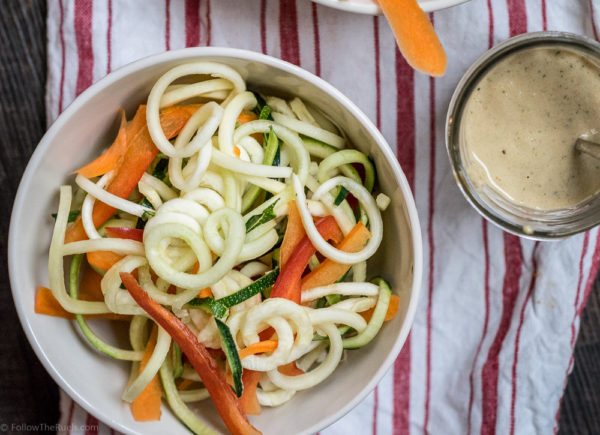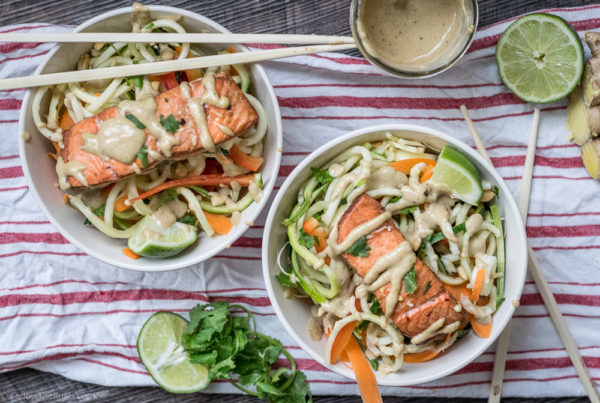 Not only did we have this for dinner, but I also had it for lunch the next two days. It was so good! And that's saying a lot for a girl who doesn't totally love fish. The cashew dressing is delicious and the marinade on the salmon is so flavorful and just a little bit spicy. Enough to hide the fishy taste, which is very important for me.
If you aren't a salmon lover, you can make this same salad with with chicken. You don't have to replace any of the ingredients! I can see myself making up a big batch of spiralized vegetables and chicken for my lunches during this round of Whole 30, and even afterwards. That's what I love about this recipe, is that even though it is Paleo, it's not rub-it-in-your-face Paleo. Which is the best kind of Paleo.
[amd-yrecipe-recipe:22]