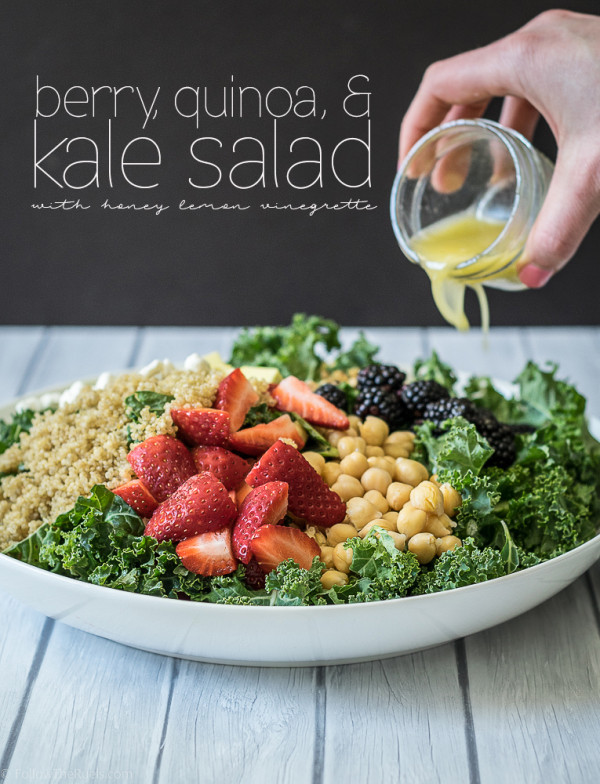 I have been posting so many cookie and cake recipes lately I thought I should break it up and post something a bit healthier. Even I am starting to get a stomach ache from reading all these sugar-filled posts (yet as I write this, I am eating left over birthday cake)! So what better recipe to lighten things up than a kale salad?
I know kale isn't everyone's favorite. I only tolerate it because it is so healthy and I know I am being good to my body by eating it. That is, until recently when I finally figured out how to prepare kale for salads that makes kale more than tolerable…it actually makes it taste pretty good!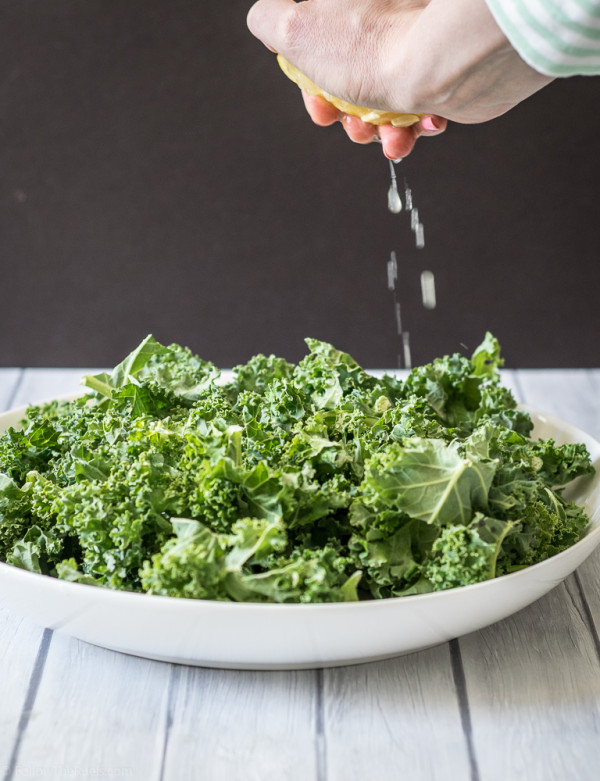 I learned this trick from a friend of mine who always makes the best salads. Her trick to making kale edible is to massage the kale with lemon juice and letting it sit for about 10 minutes before adding on the extra toppings. Pretty high maintenance, I know…but it really makes a difference! The lemon juice helps to break down and tenderize the kale, plus it adds some extra, much-needed flavor.
Now my trick to making kale tolerable is to pile on all my favorite salad toppings like avocado, strawberries, and goat cheese.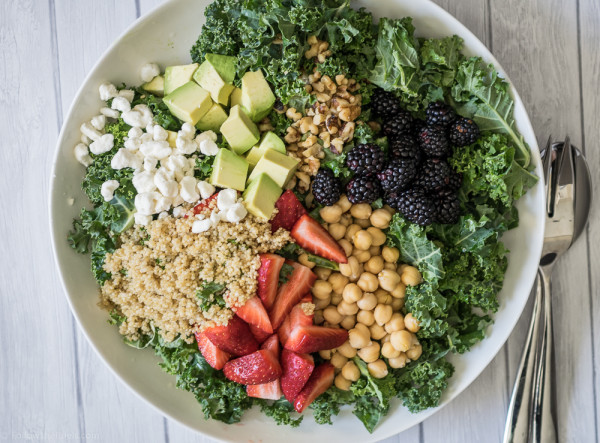 The best part is that each of these toppings is delicious on their own but they all have their own super power making this salad extra healthy!
Kale is packed with lots of fiber and is incredibly nutrient rich. Avocado and walnuts are loaded with heart-healthy monounsaturated fatty acids. Strawberries and blackberries are an excellent source of vitamin C. Chickpeas and quinoa are a great way to get some protein. And goat cheese adds some calcium to the party.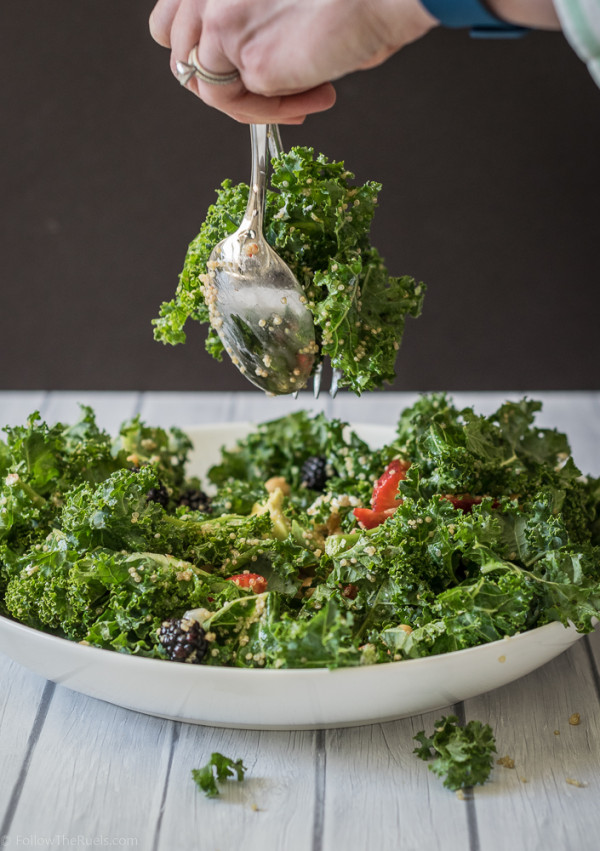 Because there are so many flavors going on with the toppings, I didn't want to over power the salad with a heavy dressing. I made a simple vinegrette with honey, lemon juice, olive oil, salt and pepper. It added the perfect amount of sweetness to cut through kale's bitterness, and just a hint of acidity.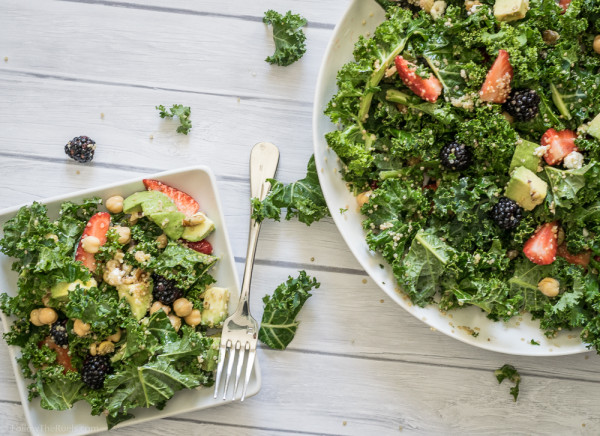 This will surely be one of my go-to salads to make for lunch this Spring and Summer. It is light and refreshing, but is still hearty enough to make a complete meal. As different fruits and berries come into season, this salad is easily adaptable to other yummy ingredients.
What's your favorite way to eat kale?
[amd-yrecipe-recipe:10]