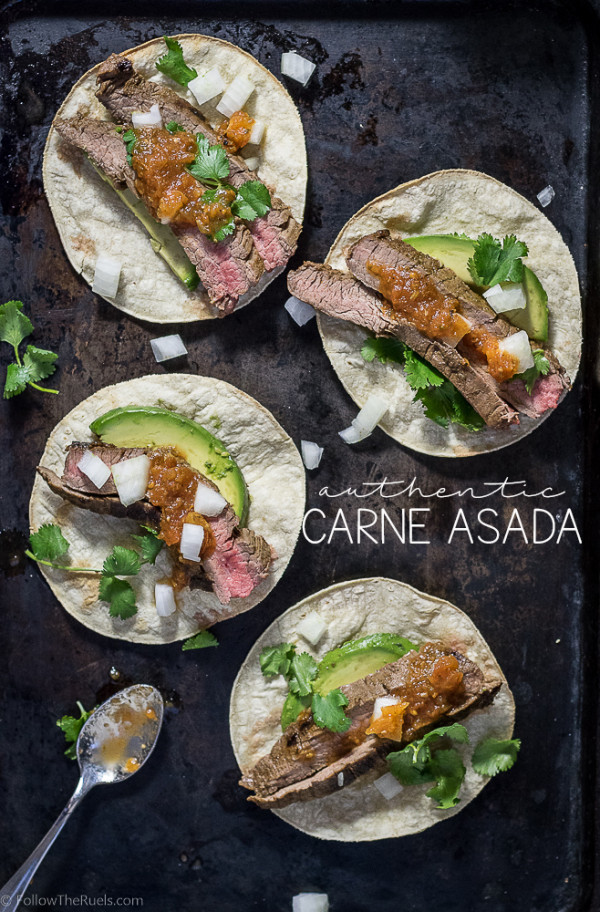 In case I haven't mentioned it enough, I will say it again for the millionth time – I miss good, authentic Mexican food. Since I grew up in Southern California, I was so spoiled with all the delicious food at my disposal. In my opinion, the mark of truly good Mexican food is the carne asada. If they can do carne asada well, then they can probably do everything else well, too. Well, here in North Carolina, I have yet to find anyone that does a good carne asada. Which is why I took matters into my own hands.
I researched a lot of recipes, trying to find one that was authentic but not too complicated. I also called upon memories of sitting at the beach eating a carne asada burrito, trying to remember what I loved most about my favorite carne asada meals (Yes I realize how cliche that sounds. My high school also had a surf team. Deal with it.)
What I learned was my perfect carne asada is prefect balance of spicy and tangy. To accomplish this, I marinated a flank steak in a mixture of citrus juice with a variety of chili powders and spices.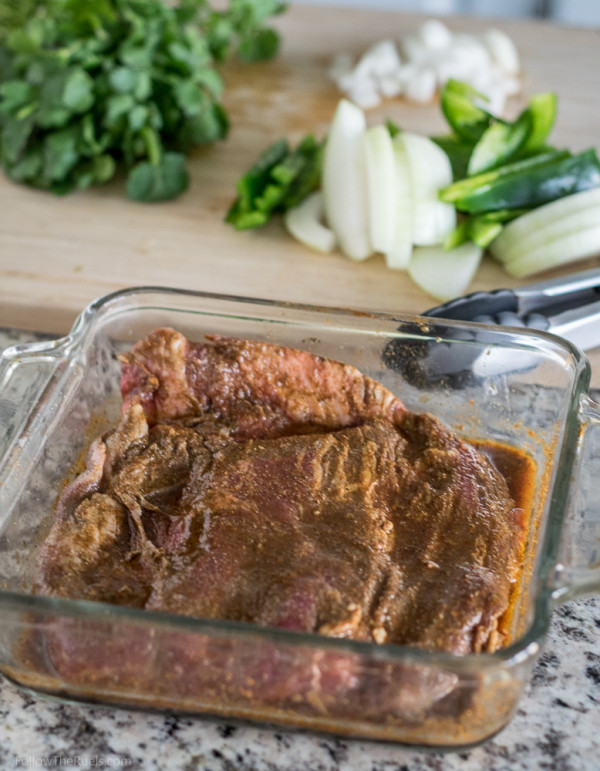 I really wanted to the flavors to seep into the meat, so I let this marinate overnight. But that isn't necessary. You probably only need about 8 hours for it to really work it's magic.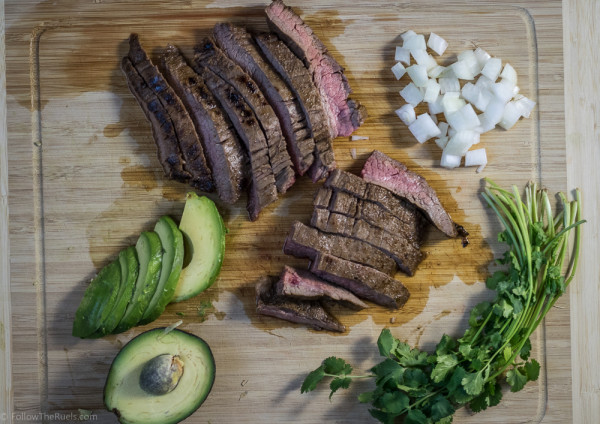 Finally, my perfect carne asada should have a little char on the outside and a juicy center. Since I knew exactly (exactly what store, at least) where my meat came from, I cooked mine to medium/medium rare. But you can cook yours to whatever temperature you prefer. Also, a trick to perfectly tender steak that you can bite right into is to gut it against the grain. In the picture above, you can see the little creases and cracks in the meat, and I made my cuts perpendicular to those.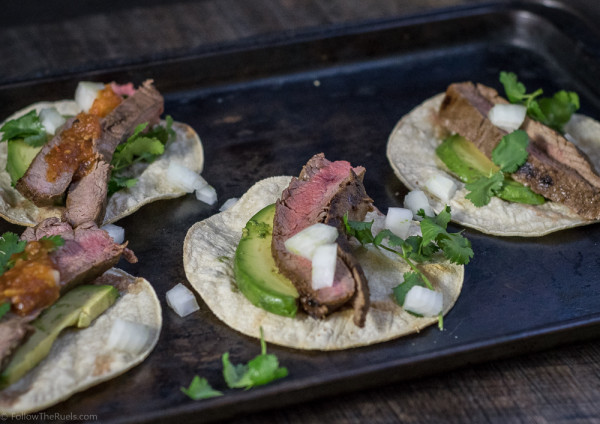 Of course, my favorite way to eat the delicious Mexican meat is to wrap it in a big flour tortilla with some french fries, guacamole, and salsa in what we in California like to call a California Burrito. But since I am not a total glutton, I settled for a healthier option in corn tortillas, avocado, salsa, and chopped onion.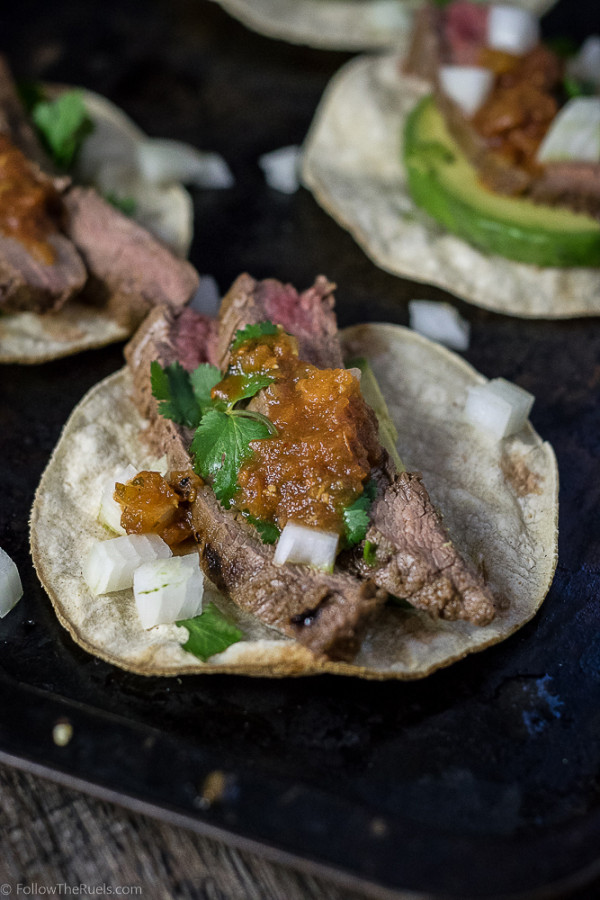 These carne asada tacos were like a little bite of home for me. Now I know I don't have to try to search out a place here in Charlotte that makes a good carne asada, I can just make my own at home. Of course, I will keep on looking. There's nothing wrong with even the most mediocre Mexican food, in my opinion.
Enjoy!
[amd-yrecipe-recipe:7]