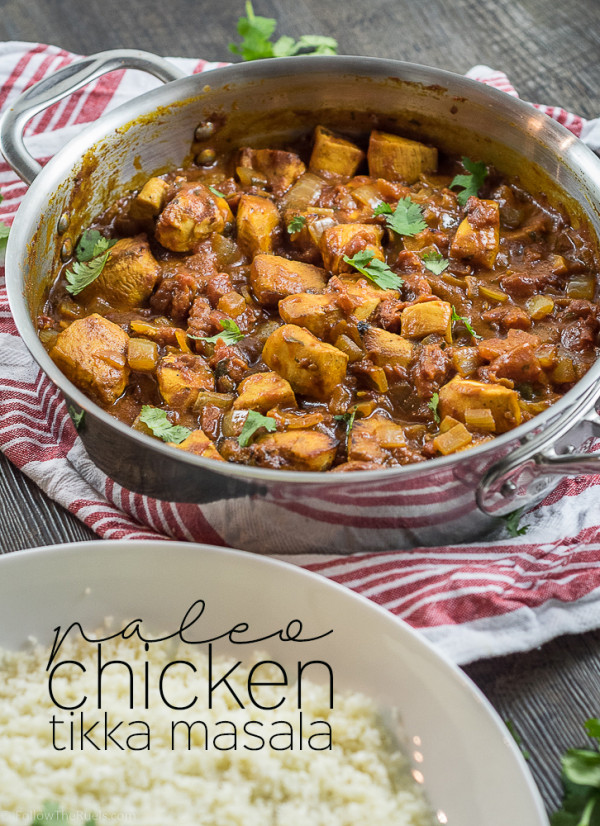 As I sit here writing this post I am laying in bed. It's 8:00pm. I have been here since 5:30pm. I am not sure if it's the fever, the cough, or just the lack of inspiration, but I have no idea what to write about this Paleo Chicken Tikka Masala.
I guess I could write that I had very little exposure to Indian food until grad school. That definitely does not make me an expert on it, but I think that makes me the best person to tell any of you who are afraid to try Indian food to give this recipe a try! Chicken tikka masala is the best gateway into Indian food you can find! This dish has quickly become one of my favorites and can easily be made a bit healthier with just a few tweaks.
At first I was a little intimidated to make Tikka Masala at home because of all the fancy spices. Then I realized, I already had just about all of them in my spice collection. But despite the exotic name, I found that it's almost like making a classic meat sauce!
I started by marinating the chicken in coconut milk and spices overnight. Then I broiled the chicken just to get it a bit charred and added it to the simmering tomato sauce. Once the chicken is cooked through and the flavors have melted together, it's ready to go! Easy right?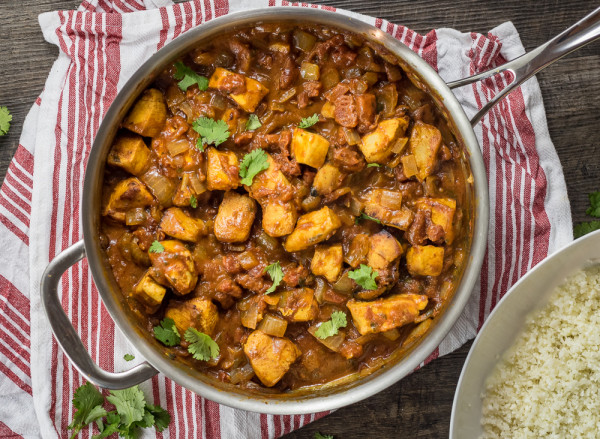 Chicken Tikka Masala is typically served with rice and/or naan bread. To stick make this extra Paleo, we served ours over cauliflower rice. But, if I am being perfectly honest, we also had some naan bread with it. Don't call the Paleo Police. It was Friday night and we wanted to go a little crazy, okay? If you are Paleo, I don't have to tell you to skip the bread and stick with the cauli-rice.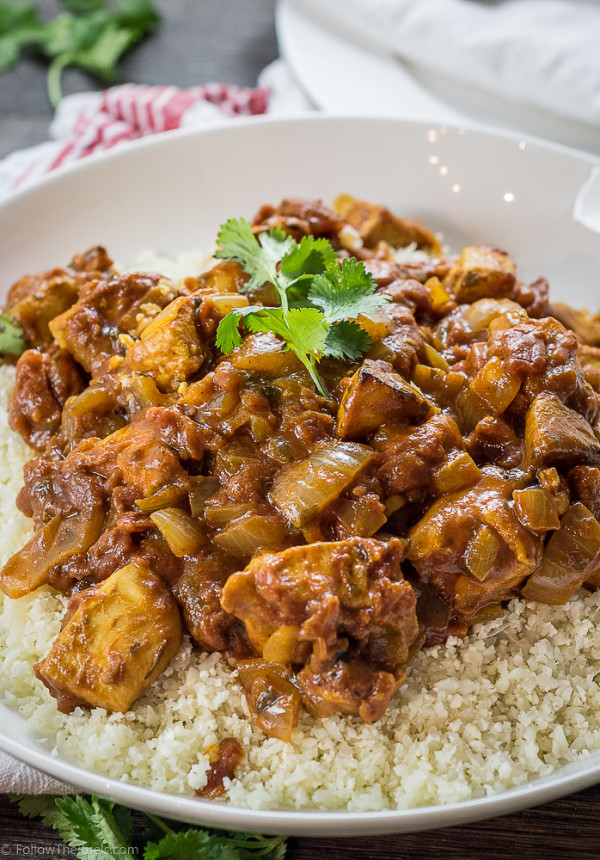 [yumprint-recipe id='107′]