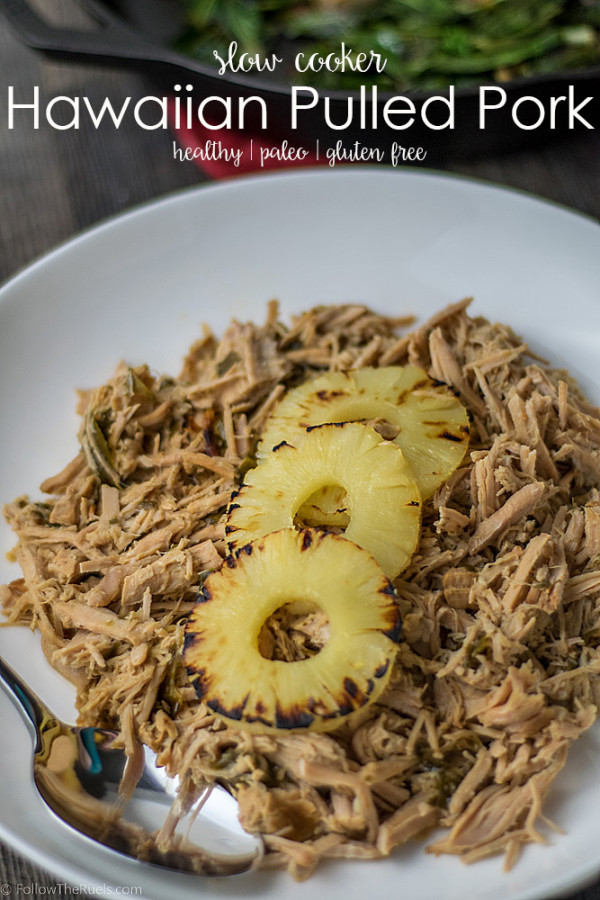 I discovered a VERY similar Hawaiian pulled pork recipe on the Skinny Taste a couple years ago, and have been making it on a regular basis ever since. Not only is it healthy, it is so stinkin' easy. I know I say that about a lot of things, but this really has to be one of the easiest dishes I make. It requires 3 ingredients only: pork, smoke flavoring, and stock/water. Do you know of any other recipe that only require 3 ingredients?
As one might imagine, the Whole 30 diet doesn't make my life quite so easy that I can turn to an old standby and make the recipe as is. No, some adaptation will be needed, but fortunately there are only 3 ingredients, so I won't have to change very much.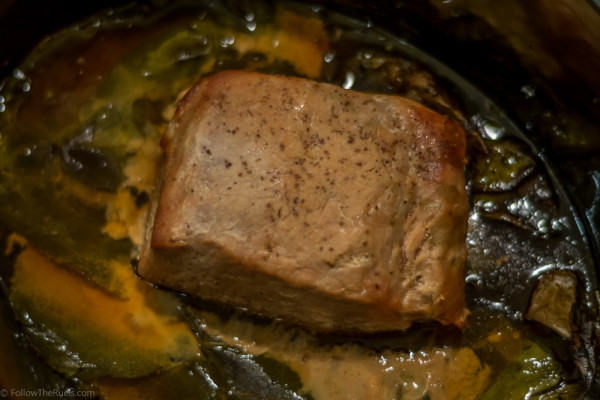 To make this recipe Whole 30 compliant, I used smoked salt instead of liquid smoke. I found the hickory smoked salt at a local spice shop. I am fortunately to have one right down the street from me, so it wasn't an inconvenience. But I know not everyone has a spice shop near by, so instead of using smoked salt, you could instead use bacon to get that smokey flavor I am after.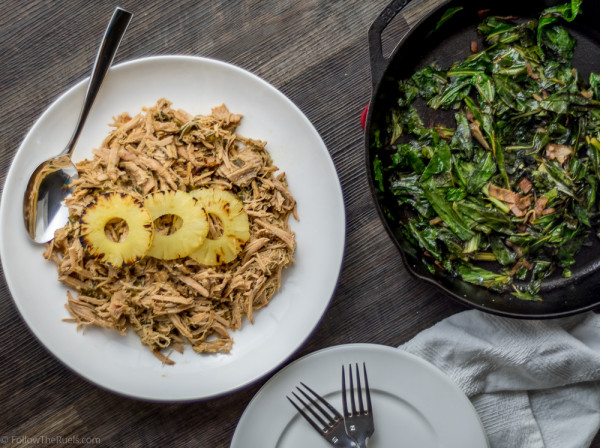 I did add a couple other variations: I lined the bottom of the slow cooker in collard greens before putting in the pork. The inspiration behind this is from how traditional pig is cooked at a luau. They dig a hole, fill it with hot coals, wrap everything in palm leaves, and let it smoke for hours. So I added the collard greens hoping that they imparted some of that earthy flavor you might get from the palm leaves.
The other difference is that I added a touch (about 2 tbsp) of pineapple juice to the slow cooker before cooking. I like the sweetness and acidity it adds to the pork to balance the fattiness and the smokiness.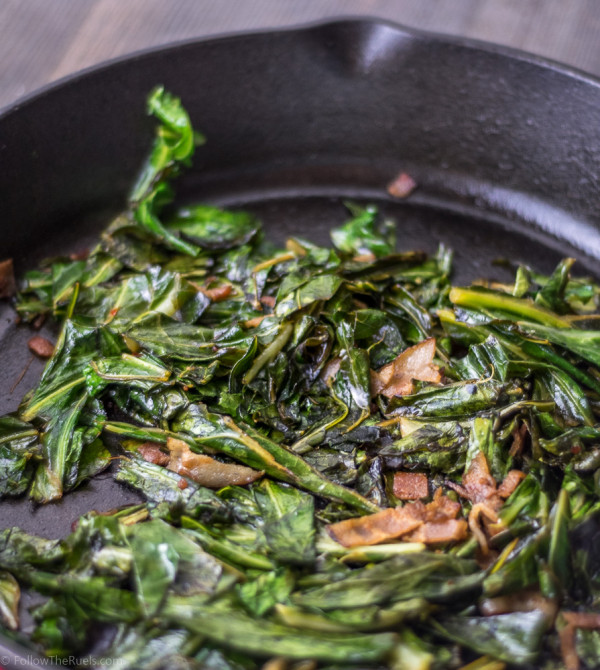 Then to compliment the smokiness of the pork and to draw similarities to the Southern pulled pork variety, I paired it with some collard greens that had been wilted in bacon grease and tossed with bacon bits. That's the wonderful thing about this Whole 30 challenge…there is no limit to the bacon!
I highly recommend this recipe for anyone trying to eat a bit healthier. If you are not on a Paleo diet, serve this with a side of rice or beans. You could even put this stuff on a taco with some pineapple and jalepeno! Oh man…the wheels are turning now!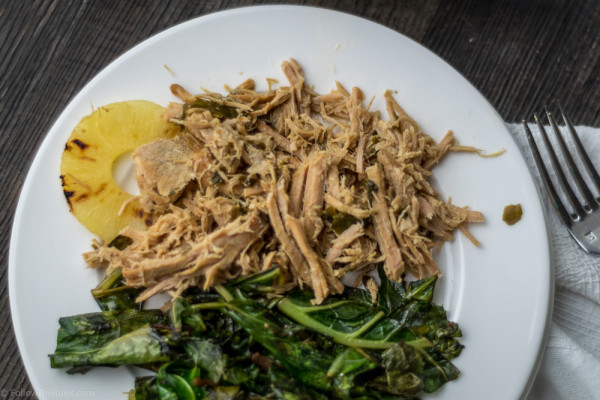 [yumprint-recipe id='93']