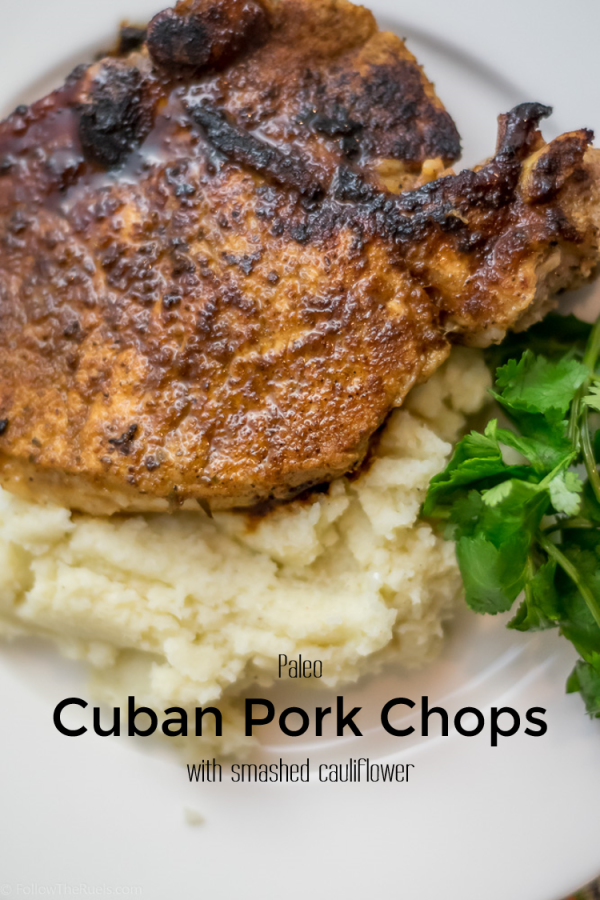 While I would not call the Whole 30 Challenge "fun" by any stretch of the imagination, I have found some enjoyment in remaking some of our favorite meals to be "Whole 30 compliant".
One of our favorite dinners to make anytime of the year is an old recipe I found years ago by Guy Fierri for a Cuban style pork chop. They are a little different than our normal chicken and vegetable fare, plus are packed with lots of flavor! I have altered it a bit over the years, and then again recently to make it something I could eat while on this Paleo diet. But I think they are still just as flavorful as Guy intended with his original recipe.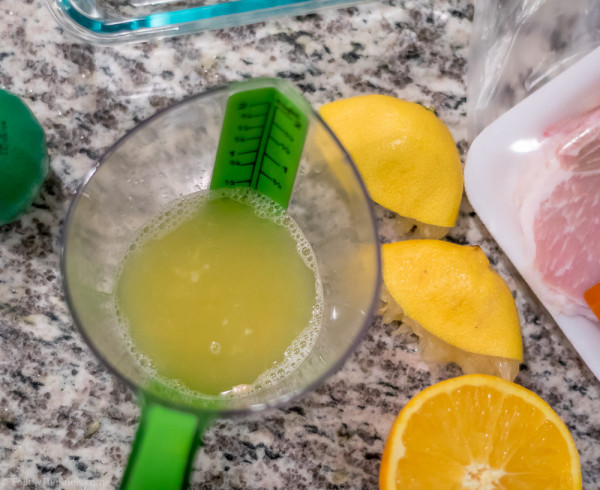 What gives this pork chop recipe a little bit of an edge is the marinade. It is so easy, but the citrus flavor that is imparted to the meat is crucial! The night before, I marinate the pork in a mixture of citrus juices: the juice of one orange, lemon, and lime, along with a crushed garlic glove, salt, and pepper. I place the pork chops in a large dish, then I pour about three quarters of the marinade on top and set in the fridge until they are ready to go. The reserved marinade will be used later during cooking.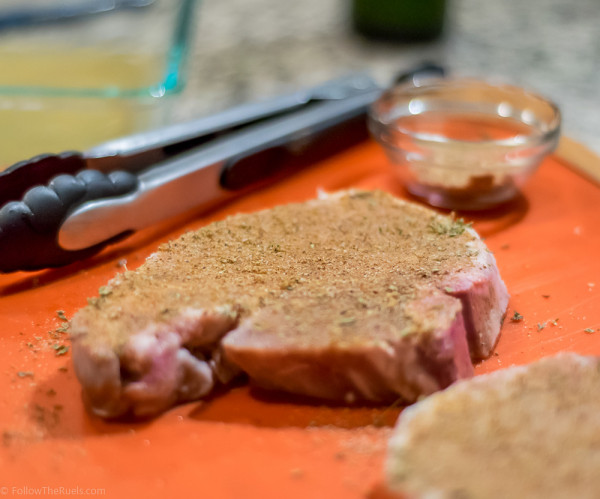 The next critical flavor factor for these pork chops is the spice rub. Without it, they wouldn't have that Cuban flavor. Right before I put these pork chops on the pan, I rub them down in a delicious spice mixture. But just because it's a "Cuban" recipe, doesn't mean it's all that exotic. I bet you already have all these spices in your pantry!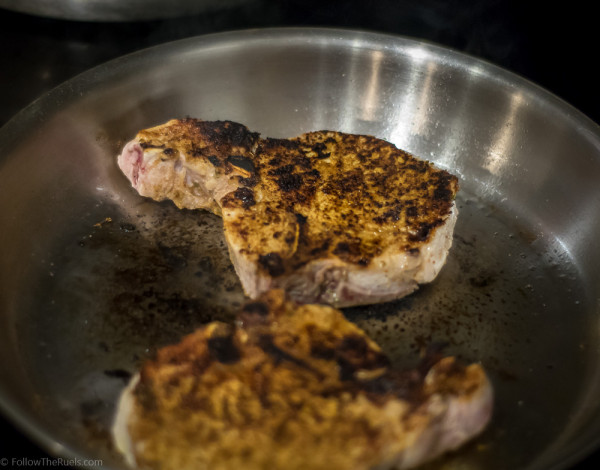 To get the pork chops nice and crispy on the outside and seal in the juices, I sear them on both sides. It not only locks in that citrus flavor but also blackens the spices on the outside making this nice crust.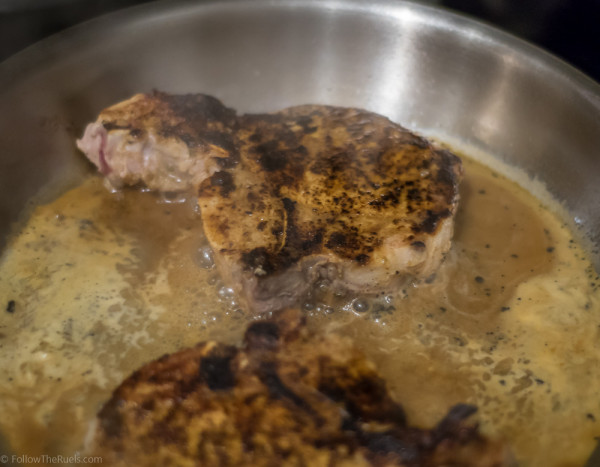 Now this is where that reserved marinade comes in. I pour in marinade into the pan, turn down the heat, and partially covered it with a lid to let the pork chops soak up all the flavor! This takes about 10 to 15 minutes, meanwhile the juices will reduce down and mix with the spices to make this really zesty glaze.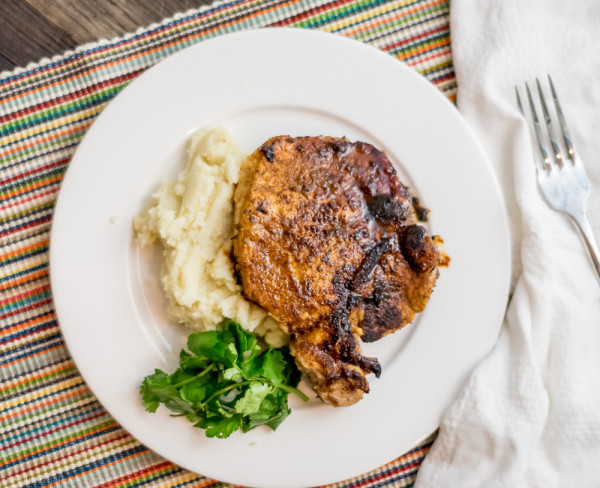 To serve the pork chops, I plate them along with a side of smashed cauliflower. Normally I would serve them with rice and beans, but the cauliflower is just as nice, and Whole 30 compliant. If you have never made smashed cauliflower before, its just as easy as mashed potatoes. I steam the cauliflower and process them in a food processor with some roasted garlic, clarified butter, salt, and pepper until they are nice and fluffy.
Even though we have had to change this recipe up a bit to fit my current diet, it is still one of our favorites. We didn't miss the butter, rice, or beans at all!
I hope you give this a try even if you aren't trying to stick to a Paleo diet. I promise, you will love it!
[yumprint-recipe id='91']