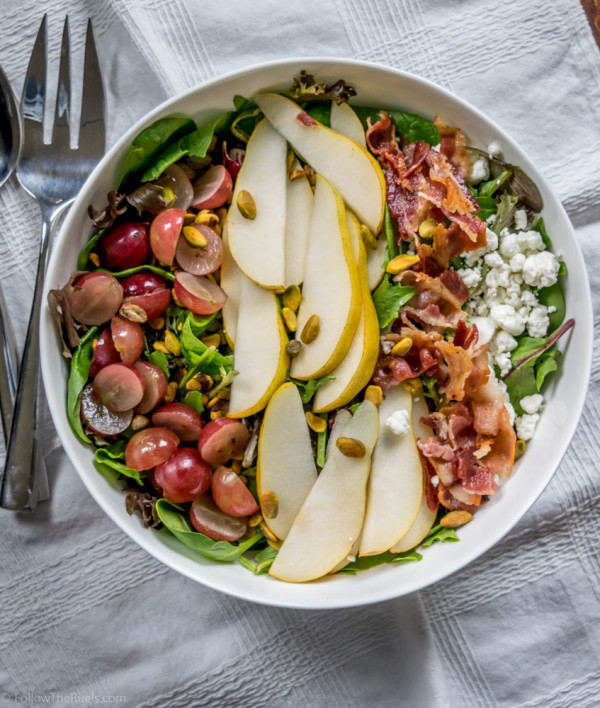 There is nothing like a big healthy salad, topped with juicy, fresh pears and grapes and toasted pistachios. Then ditching the healthy part and throwing on a hefty portion of crispy bacon and goat cheese. Because just about everything is better with bacon and goat cheese….especially salads.
Since it is pear season, I have been picking up a couple at the grocery store every week hoping that they would inspire me to bake something with them. But instead they just sat there staring at me offering little inspiration. And before they get to squishy I would just eat them.
After a few weeks of this routine, I started to think outside of my normal "baking" box and decided make a salad with the pears. While I love salads, they are normally outside of my cooking comfort zone – I never have the right toppings on hand to make a killer salad and they end up just disappointing me. Until now.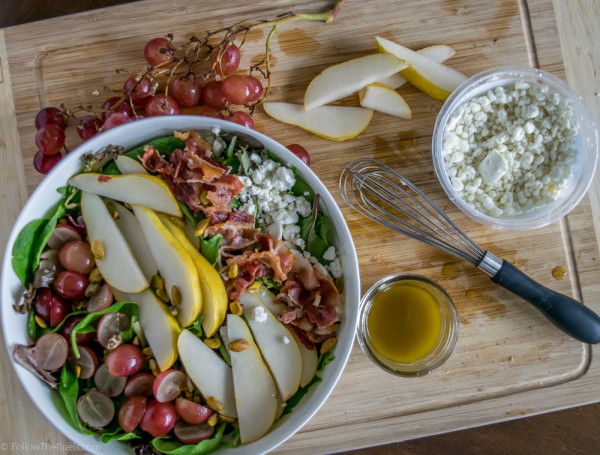 I added in some grapes to accompany the pear and then some salty and crispy bacon and creamy goat cheese. The bacon and goat cheese also helped win my husband over who doesn't even look at a salad if it doesn't have meat and cheese. I will admit that the bacon does make this salad a bit heartier and transitions this into a main dish from a side dish.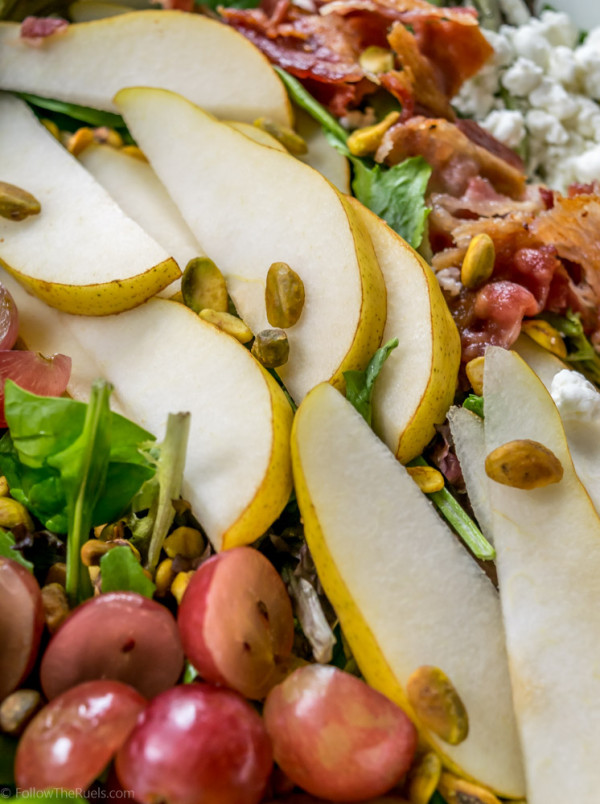 So this salad has juicy pears, crisp grapes, salty bacon, and creamy goat cheese. What else does it need? Crunchy pistachios!! I toasted the pistachios in the oven while I prepped the rest of the salad, then sprinkled them on tip at the end. Once they everything it tossed together, it balanced out the textures from the rest of the ingredients.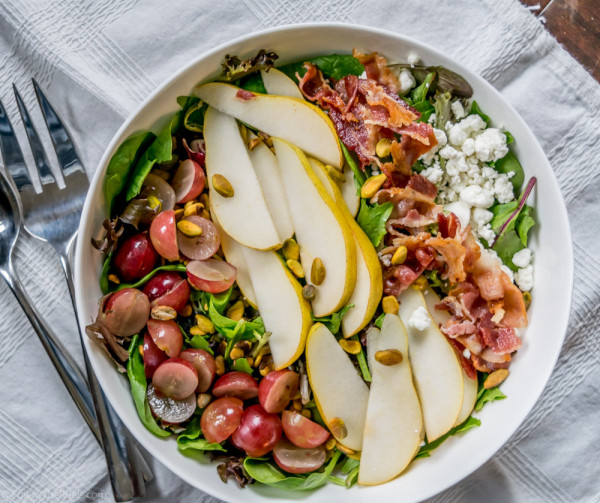 To dress the salad, I made a simple vinaigrette with a white balsamic vinegar, olive oil, Dijon mustard, salt and pepper. I actually used a pear cranberry balsamic which was lovely, but any balsamic will do just fine. There are so many flavors going on in the salad, the dressing shouldn't over power them.
[yumprint-recipe id='81']